doodlebug
- znaleziono 14 produktów w 4 sklepach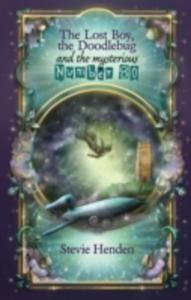 43,99 zł
Książki Obcojęzyczne>Angielskie>Fiction & related items>Modern & contemporary fiction (post c 1945)
0x014cdecc00000000
Sklep: Gigant.pl 26,99 zł
Książki Obcojęzyczne>Angielskie>Children
0x004d75eb00000000
Sklep: Gigant.pl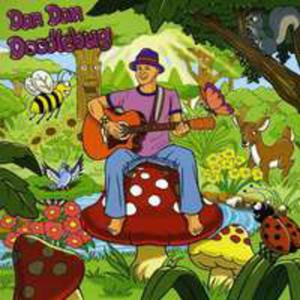 89,99 zł
Muzyka>Dziecięca
0x010f813500000000
Sklep: Gigant.pl 88,41 zł
Modele plastikowe do sklejania / Samoloty / Samoloty 1:72
Modele plastikowe do sklejenia i pomalowania. Zestaw podarunkowy zawiera: klej, pędzelki i 8 farbek akrylowych. Skala: 1:72
Sklep: hobby-model.pl 55,72 zł
Książki
Sklep: KrainaKsiazek.pl 119,99 zł
Książki Obcojęzyczne>Nieprzypisane
0x005eacc300000000
Sklep: Gigant.pl 25,01 zł
Książki / Literatura obcojęzyczna
Sklep: Libristo.pl 51,80 zł
Książki
Sklep: KrainaKsiazek.pl 42,07 zł
World War II Wayland (Publishers) Ltd
Książki / Literatura obcojęzyczna
Each book in this delightful, child-friendly series focuses on a different period in history, from Ancient Egypt right up to World War II. Children will love learning about each era, and then following the simple instructions to make useful or interesting objects from that time. Age-appropriate and accessible, the books are jam-packed with great ideas and perfect for use at home or in the classroom. In Craft Box: World War II, you can embrace the spirit of make-do-and-mend and learn how to make a gas mask, a warden's helmet, a doodlebug, an Anderson shelter, a wireless set, a Spitfire aeroplane, pilots' goggles, a draught-stopper, decoy sneakers, an evacuee's suitase, war medals and a Victory Day souvenir! Fascinating facts on every spread give background information about what life was like during World War II, from what people ate to what they wore, and how they coped with life in wartime. A Further Information spread suggests age-appropriate websites and books, so children can go away and learn more about World War II. A glossary explains any tricky words, and will help to further increase children's knowledge and understanding of the era.
Sklep: Libristo.pl 110,15 zł
Książki / Literatura obcojęzyczna
The iconic Spitfire's most radical upgrade was the 2000 hp Rolls-Royce Griffon engine. The first variant fitted with this superb powerplant was the Mk XII, entering service in early 1943 and modified for low-level operations to counter Luftwaffe attacks on the south coast. With a redesigned wing and propeller, the Spitfire XIV became the best low level fighter of World War 2. The Spitfire XII and XIV squadrons were moved to south-eastern England in mid-1944 to counter the V1 flying bomb offensive, when Spitfire XIV pilots pioneered the technique of tipping the V1 over with the aircraft's wingtip to disorientate the bomb. After the V1 offensive, most Griffon-Spitfire squadrons became part of the 2nd Tactical Air Force and took a heavy toll of the Luftwaffe in savage combat over the Third Reich.The Griffon-Spitfire also took part in the re-occupation of Malaya and the East Indies and three Spitfire XIV squadrons formed part of the Commonwealth occupation force in Japan until 1948. A later version, the Spitfire FR 18, saw action against various factions in Palestine. Some 14 pilots gained at least five victories on Griffon-engined Spitfires in World War 2, with another 13 aces claiming part of their totals on the type. In addition, 27 Griffon-Spitfire pilots shot down at least five of the dangerous V1 flying bombs to become 'Doodlebug' aces, whilst a large number of established aces flew the type successfully as wing and squadron commanders.
Sklep: Libristo.pl 52,68 zł
Książki / Literatura obcojęzyczna
The first deployment of the V-1 was in June 1944 when, following two years of tests, Hitler gave the order to attack England. Known to the Allies as the "Buzz Bomb" or "Doodlebug", the V-1 was the world's first cruise missile. This book explores the V-1 in detail, from its initial concept, first use in 1944, the various Allied counter-measures, and the later use of the V-1 during the Battle of the Bulge. The major foreign derivatives, including the US copy "JB-2 Loon" and numerous post-war Soviet variants, are also covered.
Sklep: Libristo.pl 50,02 zł
Książki / Literatura obcojęzyczna
In this intriguing and very personal book, part diary, part memoir, P.D. James considers the twelve months of her life between her 77th and 78th birthdays, 'a time to be in earnest', as Dr Johnson said at the comparable moment of his very different life two centuries ago. In recording the events, thoughts and reflections of her present, Baroness James has found herself simultaneously remembering the past of her remarkable career. She recalls what it was like to be a schoolgirl in the 1920s and 1930s in Cambridge, then giving birth to her second daughter during the worst of the Doodlebug bombardment in London during the war, working as an administrator in the National Health Service, entering the Home Office in the forensic and criminal justice departments, serving as a Governor of the BBC, an influential member of the British Council, the Arts Council and the Society of Authors, and eventually entering the House of Lords. Along the way she deals with her burgeoning reputation as a novelist, starting with Cover Her Face in 1962, and with the craft of the classical detective story. During this busy year she also published one of her most intriguing and carefully researched books, A Certain Justice. This record of twelve months in a life of creativity and public service, told with honesty and perception, will enthral aficionados of detective fiction. It will also appeal to those who themselves have lived through the turbulent years of the twentieth century.
Sklep: Libristo.pl 45,22 zł
Książki / Literatura obcojęzyczna
In 1878, Anna Himmel leaves her family home in Bavaria to emigrate to New York. Through a chance meeting of the man who will later become her husband, she travels instead to London, a decision that changes her life and the lives of her descendants for generations to come. Settling in Whitechapel, she makes friends with a group of street prostitutes who will lead her towards her destiny. In 2011, Martin Griegson learns that Anna Himmel is one of his ancestors. He is intrigued to find that somehow a gold sovereign that belonged to her connects the stories of his family and friends. Employed at an LGBT outreach centre in Soho by Iris and Olga, who have their own stories to tell, following on from the events of The Lost Boy, the Doodlebug and the mysterious number 80 - Stevie Henden's first novel - Martin embarks on a personal journey of learning, where he has to eventually confront his own demons. The Amazing Tale of Anna Himmel and the Gold Sovereign explores the determination and multi-faceted nature of the human spirit and different aspects of love; motherly, faithful, unconditional and enduring, through to obsessional. The book asks questions about how our own lives are affected by the people we meet and the choices that we make - and how the seemingly random acts of fate that lead us toward our final destiny may not be so random at all...This multi-layered, evocative novel will appeal to adult readers who enjoy gay and fantasy fiction.
Sklep: Libristo.pl 97,49 zł
Muzyka>Hip-hop / Rap
Sklep: Gigant.pl
Sklepy zlokalizowane w miastach: Warszawa, Kraków, Łódź, Wrocław, Poznań, Gdańsk, Szczecin, Bydgoszcz, Lublin, Katowice
Szukaj w sklepach lub całym serwisie
2. Szukaj na wszystkich stronach serwisu
t1=0.068, t2=0, t3=0, t4=0.016, t=0.068