intellij idea ultimate personal
- znaleziono 11 produktów w 3 sklepach 2608,52 zł
Oprogramowanie > Internet > Tworzenie www
IntelliJ IDEA to najbardziej inteligentny IDE dla Javy. Zawiera zestaw gotowych funkcji i narzędzi do integracji nowoczesnych technologii framework i tworzenia stron internetowych. Zaawansowana technika refaktoryzacji kodu, pomoc "w locie", głęboka nawigacja, inteligentne wypełnienie i nowy nieporównywalny poziom wydajności dla deweloperów.   Najbardziej Inteligentny IDE dla platformy Java Wbudowane narzędzia dla programistów - Wsparcie dla różnych systemów kompilacyjnych. Testy integracji pojedynczych framework za pomocą wygodnego test runner UI oraz pokrycia kodu. Wizualna seryjna edycja, lista zmian oraz jednolity interfejs użytkownika dla najpopularniejszych systemów kontroli wersji. W pełni funkcjonalny edytor bazy danych i Projektant UML. Web Development - Uproszczone tworzenie stron internetowych z inteligentnym edytorem HTML, JavaScript, CSS i innych języków i technologii, takich jak Sass, LESS, TypeScript, CoffeeScript, Node.js. Rozległe wsparcie dla PHP, Ruby on Rails i Python/Django. Enterprise Frameworks - Wsparcie technologii enterprise w tym Java EE, Spring, GWT, Struts, Play, Grails, Hibernate, Google App Engine, OSGi i innych. Narzędzia wdrożeniowe i debugowania dla większości serwerów aplikacji. Urządzenia mobilne i Android - Rozwój platform mobilnych jest niezwykle łatwy z IntelliJ IDEA, wszystko to dzięki najwyższej klasy narzędziom przeznaczonym dla platform Google Android oraz dla urządzeń wykorzystujących technologie AIR Mobile.
Sklep: Vebo.pl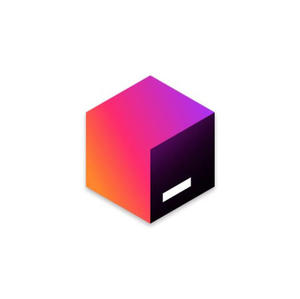 1301,65 zł
Oprogramowanie > Programy narzędziowe > Programowanie
JetBrains Toolbox zapewnia dostęp do wszystkich narzędzi dewelopera. Zestaw aplikacji do komercyjnego użycia: PhpStorm AppCode CLion DataGrip IntelliJ IDEA Ultimate PyCharm RubyMine WebStorm Rider ReSharper ReSharper C++ dotTrace dotMemory dotCover
Sklep: Vebo.pl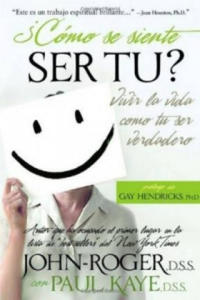 64,15 zł
Książki / Literatura obcojęzyczna
Based on the idea that life is a role to be played, the author asks readers to look ahead and play their dream role--the one they have always wanted to play, be it personal or professional. The ultimate goal is for readers to discover who they truly are and have the tools necessary to successfully play the most important role of all: themselves. Basado en la idea que la vida es un papel de actuacion, el autor pide al lector que mire hacia el futuro para protagonizar el papel de sus suenos--lo que siempre ha querido ser, ya sea en el mundo profesional o en lo personal. La meta mas importante es descubrir el ser verdadero y tener los medios para jugar el papel mas importante: el de ser uno mismo.
Sklep: Libristo.pl 93,50 zł
Książki / Literatura obcojęzyczna
On September 7, 1940, the Blitz began. The strategic bombing of London, by over one thousand planes on that night alone, was recognised at the time as being a direct measure to break the country's resistance, 'softening' Britain's shores for the planned Operation Sealion. It was a day long feared and anticipated, but the physical, political and personal shockwaves it sent through the British population outstripped all expectations."The First Day of the Blitz" tells of the enormous impact that this new terror from the skies had on the British people and the course of the war. From bureaucratic preparations, massively underestimating the decimation of housing, through the actual bombs dropped in the later afternoon and early evening, to the individual, collective and official responses, Peter Stansky argues that the first twelve hours of bombing determined much of the future of Britain. Not only was the country's ultimate victory over Germany in evidence; so too was the need for a transformation of British society. The wave of terror designed to demolish morale quite literally put into question what the British people were made of.The fact and idea of their stoicism and courage was fused into myth; with the intense feeling of camaraderie came a new consciousness of national identity, which paved the way towards the New Jerusalem of Beveridge and the 1945 Labour victory. The bombardment that so radically altered the physical face of London also changed the whole conception of what it meant - and means - to be 'British'.Weaving together a wide range of rich archival sources, among them newspaper reports, military documents, literary responses and unpublished testimonies, Peter Stansky gives a fascinating insight into the Blitz and a compelling analysis of what it signifies. It is an incisive account of British society at the very point of its transformation, and a timely examination of the first impact of terror in its modern form. We still live in the shadow of 'Black Saturday'; most relevantly to our concerns today, both the effectiveness of terror and its ultimate failure are made powerfully clear.
Sklep: Libristo.pl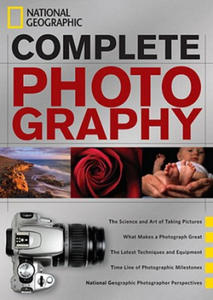 187,83 zł
Książki / Literatura obcojęzyczna
This comprehensive illustrated reference harvests the best of a long and winning series of 'National Geographic' photography field guides, bringing that wisdom up to date with technology and current techniques. Step by step, the science of the camera and the art of taking great photographs are laid out in these pages. Stunning 'National Geographic' photographs illustrate every idea. Special features include My Perspective, highlighting a National Geographic photographer and his or her work with a personal note on photography; and What Makes This a Great Picture?, knowledgeable comments on 12 iconic photographs from National Geographic photographer James P. Blair, detailing how subject matter, composition, lighting and exposure contribute to each masterpiece. Chapters build from camera basics - like how a digital camera works, what different lenses do, and the definition of exposure - to advanced and specific techniques - such as taking the best candid photos of family and children, underwater photography, or techniques for capturing fireworks on film. An illustrated time line marks milestones in photography's history. Thoroughly cross-referenced and indexed, comprehensive and easy to browse, this is the ultimate family guide to photography and will appeal to anyone who has looked through the lens and strived to take better pictures.
Sklep: Libristo.pl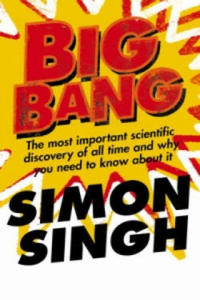 63,32 zł
Książki / Literatura obcojęzyczna
The bestselling author of Fermat's Last Theorem and The Code Book tells the story of the brilliant minds that deciphered the mysteries of the Big Bang. A fascinating exploration of the ultimate question: how was our universe created? Albert Einstein once said: 'The most incomprehensible thing about the universe is that it is comprehensible.' Simon Singh believes geniuses like Einstein are not the only people able to grasp the physics that govern the universe. We all can. As well as explaining what the Big Bang theory actually is and why cosmologists believe it is an accurate description of the origins of the universe, this book is also the fascinating story of the scientists who fought against the established idea of an eternal and unchanging universe. Simon Singh, renowned for making difficult ideas much less daunting than they first seem, is the perfect guide for this journey. Everybody has heard of the Big Bang Theory. But how many of us can actually claim to understand it? With characteristic clarity and a narrative peppered with anecdotes and personal histories of those who have struggled to understand creation, Simon Singh has written the story of the most important theory ever.
Sklep: Libristo.pl 43,87 zł
Książki / Literatura obcojęzyczna
When Emma O'Reilly joined the US Postal cycling team in 1996, she could have had no idea how she would become a central figure in the biggest doping scandal in sporting history. Yet when Lance Armstrong, starting his comeback from cancer, signed for US Postal, it was Emma, the only woman on the team, who became his personal soigneur. This is the definitive inside story of that time, and of the enormous repercussions that resonate to this day for Emma, Lance and the whole sport. Emma had the strength to break cycling's omerta by speaking out against the culture of doping. She thought she would be one of many whistleblowers, doing what she believed was right. Isolated and shunned by the sport she loved, however, her reputation was systematically destroyed. And yet she had the courage to bounce back, and remarkably, to forgive those who made her existence a living hell. This is the ultimate memoir of truth and its many consequences.
Sklep: Libristo.pl 88,23 zł
On Purpose Oxford University Press
Książki / Literatura obcojęzyczna
On Purpose is a sociological investigation on the meaning of life. While life's purpose is the theme of many self-help books, philosophical texts, and religious tracts, it is rarely addressed from a sociological perspective. Froese explores how people talk about, think about, and conceptualize the meaning of their lives. We instinctually imagine a moral meaning to our lives, in personal narratives as well as timeless cosmologies. A sociological analysis of this fact yields an additional fact: that how we think about the purpose of life is socially determined. Specifically, Froese investigates how the idea of life's purpose is shaped by historical trends, group attachments, norms of "self," cultural tempos, and power dynamics. The book is structured around a series of questions posed to the reader. Instead of collapsing the meaning of life into a single authoritative answer, as self-help, religious, and philosophical perspectives often do, Froese deconstructs each question to reveal the social pathways that guide people to distinctive answers. Empirical evidence from observations, interviews, and surveys guide the book's conversation. In the end, On Purpose renders a consistent picture of the fact that life's purpose can only be imagined within social contexts. These determine who will be a True believer, who will benefit from self-help, who will reach nirvana, and who will descend into nihilism. With that in mind, enlightenment is not guaranteed. Instead, On Purpose encourages the reader to consider the meaning of her own life in relationship to this plurality of possibilities. The moral of the book is not that life has some ultimate meaning or no meaning at all, but rather that a purpose-driven life has always been a collective project.
Sklep: Libristo.pl 571,41 zł
Książki / Literatura obcojęzyczna
This book argues that an attentive encounter with nature is of key importance for the development of an environmentally appropriate culture. The fundamental idea is that the environmental degradation that we are increasingly experiencing is best conceived as the consequence of a cultural mismatch: our cultures seem not to be appropriate to the natural environment in which we move and on which we depend in thoroughgoing ways. In addressing this problem, Thomas Heyd weaves together a rich tapestry of perspectives on human interactions with the natural world, ranging from traditional modes of managing human communities that include the natural environment, in Latin America, to the consideration of poetic travelogues, ecological restoration and botanic gardens. The volume is divided into three parts, which respectively consider the relation of human beings to nature in terms of ethics, aesthetics and culture. It engages the current literature in each of these areas with the help of inter-disciplinary approaches, as well as on the basis of personal encounters with natural spaces and processes. The ultimate aim of this book is to make a contribution to the development of a cultural fabric that is suitable to the natural spaces and processes in which we may thrive, and on which we all depend as individuals and as a species.
Sklep: Libristo.pl 45,80 zł
Nauki humanistyczne
Alain de Botton, best-selling author of How Proust can Change Your Life, has set six of the finest minds in the history of philosophy to work on the problems of everyday life. Here then are Socrates, Epicurus, Seneca, Montaigne, Schopenhauer and Nietzsche on some of the things that bother us all; lack of money, the pain of love, inadequacy, anxiety, the fear of failure and the pressure to conform.
Sklep: Albertus.pl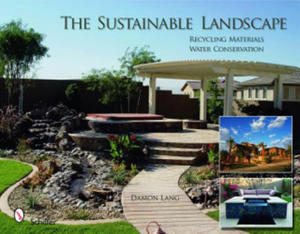 150,56 zł
Książki / Literatura obcojęzyczna
See good design ideas that inspire you to create the ultimate, eco-friendly outdoor environment. 528 beautiful color photos detail 10 projects that are diverse in style and taste. Each incorporates recycled materials and principles of water efficiency. These creative design ideas can be installed in any climate and applied everywhere. A valuable resource for homeowners, landscape designers, contractors, and architects, this idea book will help you transform your yard into a personal and ecologically responsible paradise.
Sklep: Libristo.pl
Sklepy zlokalizowane w miastach: Warszawa, Kraków, Łódź, Wrocław, Poznań, Gdańsk, Szczecin, Bydgoszcz, Lublin, Katowice
Szukaj w sklepach lub całym serwisie
2. Szukaj na wszystkich stronach serwisu
t1=0.054, t2=0, t3=0, t4=0.028, t=0.054