krainaksiazek 100 days of happiness 20115327
- znaleziono 11 produktów w 2 sklepach 34,42 zł 30,38 zł 30,38 zł 30,38 zł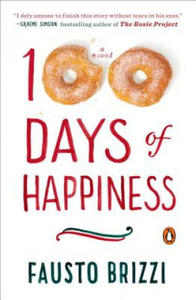 68,23 zł
Książki / Literatura obcojęzyczna
"Funny, moving. . . I defy anyone to finish this story without tears in their eyes." -Graeme Simsion, bestselling author of The Rosie Project §§What would you do if you knew you only had 100 days left to live? For Lucio Battistini, it's a chance to spend the rest of his life the way he always should have-by making every moment count.§§Imperfect, unfaithful, but loveable Lucio has been thrown out of the house by his wife and is sleeping at his father-in-law's bombolini bakery when he learns he has inoperable cancer. So begin the last hundred days of Lucio's life, as he attempts to right his wrongs, win back his wife (the love of his life and afterlife), and spend the next three months enjoying every moment with a zest he hasn't felt in years. In 100 epigrammatic chapters-one for each of Lucio's remaining days on earth- 100 Days of Happiness is as delicious as a hot doughnut and a morning cappuccino.§§Wistful, touching, and often hilarious, 100 Days of Happiness reminds us all to remember the preciousness of life and what matters most.§§From the Hardcover edition.
Sklep: Libristo.pl 140,21 zł
Książki / Literatura obcojęzyczna
Sklep: Libristo.pl 46,56 zł 46,56 zł
Książki
Sklep: KrainaKsiazek.pl 39,57 zł
Książki / Literatura obcojęzyczna
The Kindness Pact is the follow-on book to Domonique's earlier books: The Happiness Code, Less is More, Love Your Life and 100 Days Happier (which have sold over 100,000 copies). While that book focussed on being 'the best you can be', The Kindness Pact focuses on the way we treat ourselves. The aim is happiness and who would not buy that! Most people are terribly unkind to themselves. They make harsh judgements, engage in endless self-criticism and are unforgiving of even the smallest of failings. At the same time these people are often loving and kind parents, generous and encouraging friends, and supportive and committed colleagues. They give everyone else their best, only to give themselves their worst. The Kindness Pact introduces the reader to the Eight Promises: commitments you need to make if you want to feel good about who you are and the life you live and invites you to be as kind to yourself as you are to the other important people in your life. Each chapter will explore one of the Eight Promises and will include inspiring stories of personal change based on the author's clients.
Sklep: Libristo.pl 127,83 zł
Chinese drama Books LLC, Reference Series
Książki / Literatura obcojęzyczna
Source: Wikipedia. Pages: 117. Chapters: Hong Kong television programs, Singapore Chinese dramas, List of programmes broadcast by Television Broadcasts Limited, The Little Nyonya, List of Kinship episodes, The Golden Path, By My Side, Your Hand In Mine, Honour and Passion, Shadow play, Together, The Ultimatum, Love Blossoms II, Portrait of Home, Live Again, Kinship Part 1, The Beginning, Reunion Dinner, Happy Family, Seven Swordsmen, Metamorphosis, Just in Singapore, The Greatest Love of All, Double Happiness, Mars vs Venus, The Teochew Family, Her Many Faces, Falling in Love, My School Daze, Welcome Home, My Love, Holland V, Wok of Life, A Million Treasures, Rhythm of Life, Spice Siblings, Table of Glory, The Shining Star, Housewives' Holiday, Like Father, Like Daughter, Kinship Part 2, Dear, Dear Son-In-Law, The Champion, Reincarnated, Crime Busters x 2, Feel 100%, The Invincible Squad, The Hotel, Rhapsody in Blue, A Mobile Love Story, Love Is All Around, The Unbeatables III, The Truth, The Price of Peace, Legend of the White Hair Brides, Happily Ever After, Women of Times, The Heaven Sword and Dragon Saber, Beach.Ball.Babes, The Dream Catchers, The Undisclosed, The Homecoming, Viva Le Famille, List of Hong Kong television series, The Return of the Condor Heroes, The Awakening, Taste of Love, Fallen Angel, Measure of Man, Unriddle, Mr. Hong Kong, La Femme, Man at Forty, Beautiful Connection, House of Joy, Man of the House, In Pursuit of Peace, Stepping Out, Master Swordsman Lu Xiaofeng 2, The Peak, Switched!, The Vagrant, Quyi, Let It Shine, Romance De Amour, News at Six, A Child's Hope, The Beautiful Scent, Hainan Kopi Tales, My Destiny, All About Boy'z, The Legendary Swordsman, Chinese television drama, Love Kickoff, Making Miracles, An Enchanted Life, Seletar Robbery, Madam White Snake, A Romance in Shanghai, Family Matters, Wing Chun, Beautiful Trio, Fairy of the Chalice, Addicted to Love, News at 12:30, Precious Babes, An Ode to Life, Flying Fish, Lion.Hearts, Where The Heart Is, Samsui Women, My Kampong Days, Beautiful Illusions, The Family Court, Romantic Delicacies, Our Rice House, Love Me, Love Me Not, Friends Forever, Zero to Hero, My Lucky Charm, The Thin Line, Home in Toa Payoh, Love at 0°C, The Injustice to Dou E, Are You My Brother?, Dangerous Person On Street, You Are the One, Morning Express, A New Life, Young Justice Bao, Looking for Stars, Out to Win, Timeless Gift, Stand by Me, The Golden Pillow, The Unbroken Cycle, Patrol, Brotherhood, Baby Blues, Three Women and A Half, Through It All, The Pride of Chaozhou, Angel's Dream, Amy's Choice, A Promise for Tomorrow, Star News Asia. Excerpt: Programmes broadcast by Television Broadcasts Limited (TVB) form a major part of popular culture in Hong Kong. TVB is the largest TV-station in Hong Kong. TVB programmes have major social and culture effects on the Hong Kong populace, influencing fashion, hairstyles, speech patterns and public attitudes. Its programmes have been and continue to be exported to many Chinese-speaking communities around the world; such as Mainland China, Taiwan, Macau, Singapore, Malaysia, United States, Canada, Australia, South Korea, and most of Europe (including England), via satellite, video cassettes and now VCDs and DVDs. This is an incomplete list of local TVB dramas since the 1970s and is arranged in English alphabetical order. Contents: Top 0-9 A B C D E F G H I J K L M N O P Q R S T U V W X Y Z The Adventurer's żż (1980-1981)Against the Blade o...
Sklep: Libristo.pl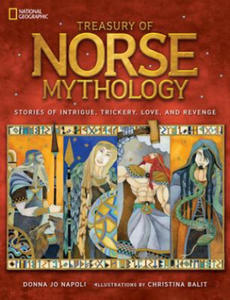 78,98 zł
Książki / Literatura obcojęzyczna
Best-selling author June Cotner presents an enriching collection of prayers, poems, and quotes chosen for their power to bring more joy and wonder to life by encouraging an attitude of everyday thankfulness. "The selections in this book will encourage you to pay attention to things that make you laugh, the places that nourish you, the loved ones who inspire and guide you, and caring strangers who bring blessings to your days."--June Cotner "Gratitude Prayers "is an uplifting collection of inspiring prayers, reflective poems, and motivating quotes that will open you to experience more joy and wonder in life. In this gracious anthology, June Cotner offers more than 100 motivational selections that remind you to embrace each and every day with abundance and thankfulness. "Gratitude Prayers" includes the voices of classic visionaries such as Rumi, Anne Frank, Walt Whitman and Helen Keller, whose words mingle eloquently alongside contemporary writers such as Michael S. Glaser and Barbara Crooker. The writers in this exuberant book share how to seek out tiny moments of joy, which will point the way toward finding the good in every situation. Divided into ten chapters, "Gratitude Prayers" offers a transformational perspective on finding happiness through gratefulness. Chapters include: Simple Pleasures, Everyday Life, The Natural World, Friends and Family, Joy and Wonder, Faith and Courage, Prayers and Blessings, as well as Reflections, and Inspirations. In addition, the book closes with a chapter dedicated to what June calls, "Gratitude Boosters," short, easily read passages that offer the reader an instantaneous paradigm shift. Let gratitude inspire your attitude with "Gratitude Prayers."
Sklep: Libristo.pl
Sklepy zlokalizowane w miastach: Warszawa, Kraków, Łódź, Wrocław, Poznań, Gdańsk, Szczecin, Bydgoszcz, Lublin, Katowice
Szukaj w sklepach lub całym serwisie
2. Szukaj na wszystkich stronach serwisu
t1=0.068, t2=0, t3=0, t4=0, t=0.068