krainaksiazek an adult coloring book for gay men gay life gay love 20119627
- znaleziono 10 produkty w 3 sklepach 46,77 zł
Książki
Sklep: KrainaKsiazek.pl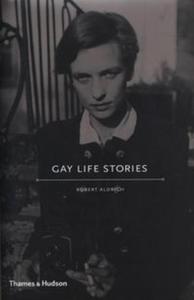 84,60 zł
Książki
The exploits of the famous never cease to captivate our imaginations ? rulers, artists, explorers, and ?all the great personalities of history. Yet many quieter lives also have the ability to impress, to teach ?us something about the remarkable qualities of human nature.In this book, Robert Aldrich presents a fascinating portrait of gay men and women throughout history that reveals the full diversity of gay lives as lived in their times. He gives a voice to more than eighty people from every major continent and from all walks of life, from poets, philosophers and artists, to saints, gangsters and activists.Alongside such celebrated names as Michelangelo, Frederick the Great and Harvey Milk are lesser-known but no less surprising individuals: two men of ancient Egypt whose lives were closely linked over four thousand years ago; a Renaissance nun who blurred the boundaries between spiritual and physical love; a flamboyant maharaja, who liked to have his way with retainers; and ?Aimée? and ?Jaguar?, whose love defied the death camps of wartime Germany.
Sklep: Booknet.net.pl 138,90 zł
Książki / Literatura obcojęzyczna
In this groundbreaking book, eminent gay psychiatrist and author Dr. Richard Isay discusses why and how gay men need romantic love in a committed relationship-while explaining the difficulty many have finding or maintaining it. While illuminating the psychology of gay men, Isay shows how they can overcome the obstacles to developing fulfilling, committed relationships and how romantic love can take hold with gay couples. Isay discusses how open relationships, once considered the norm in the gay world, can lead to problems-and tells what to do about them. Filled with fascinating real-life stories, Commitment and Healing is both a powerful testament to the benefits of romantic love for gay men and an uplifting guide to finding, sustaining, and nurturing love. Richard Isay, MD (New York, NY), is a noted psychiatrist and the author of Being Homosexual (0-374-52821-7) and Becoming Gay (0-8050-5315-8). He has appeared on Oprah, Larry King Live, 20/20, and Live with Regis.
Sklep: Libristo.pl 70,02 zł
Książki / Literatura obcojęzyczna
"I'm seriously considering not going to Church and not reading the Bible any more. They are too judgmental!" That was my granddaughter Nicole, age 20,defending her gay and her non-Christian friends. This book is our conversation about that statement, agreeing that people often divide into us against them rather than living in love or compassion. But there is a solution, one examined in depth in a series of letters to Nicole. The story of Adam and Eve is taken as a symbolic creation story, one that has supported a Patriarchal view of women. A new interpretation of this story provides support for viewing men and women as equals rather than women as submissive to men. This interpretation changes a mindset that has influenced the Western World for 2000 years. The book indicates the importance of living out our best ideals and the recognition that all human life is of enormous value because we are all created in the Image of God.
Sklep: Libristo.pl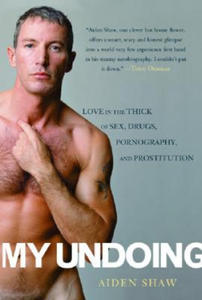 74,09 zł
Książki / Literatura obcojęzyczna
For the first time, porn legend Aiden Shaw takes fans behind-the-scenes to the gay adult film world that made him a star. My Undoing ventures from locales such as Los Angeles, San Francisco, New York, and London, to the sets of premiere studios like Falcon, Catalina, and Studio 200. Yet, this is not the typical adult film memoir, where stars drop names and titillate readers with explicit moments. Although My Undoing shares in unsparing detail all the hot stories about the sex and drugs that fueled Aiden's life, it more profoundly follows him through a course of rocky and unfulfilling relationships. As Aiden eloquently and often humorously points out, the romantic life of an adult film superstar is sometimes lonely and lacking in love. But not love only in the form of a relationship, rather also love from within himself. The book is equally moving for his revelations about his Irish Catholic family, his Positive HIV status in the sex industry, and his recovery from a near fatal car accident that left him temporarily paralyzed.
Sklep: Libristo.pl 74,09 zł
Książki / Literatura obcojęzyczna
What does it really mean to be a man? In Man Alive, Thomas Page McBee attempts to answer that question by focusing on two of the men who most impacted his life-one, his otherwise ordinary father who abused him as a child, and the other, a mugger who threatened his life and then released him in an odd moment of mercy. Standing at the brink of the life-changing decision to transition from female to male, McBee seeks to understand these examples of flawed manhood as he cobbles together his own identity. Man Alive engages an extraordinary personal story to tell a universal one-how we all struggle to create ourselves, and how this struggle often requires risks. Far from a transgender transition tell-all, Man Alive grapples with the larger questions of legacy and forgiveness, love and violence, agency and invisibility. "Thomas Page McBee's memoir grips you like a thriller yet reads with the lyricism of poetry as he details how a brush with violence sent him on quest to untangle a sinister past, and freed him to become the man he was meant to be."-Michelle Tea "Man Alive is a sweet, tender hurt of a memoir. Thomas Page McBee deftly recounts what has shaped him into the man he has become and how-from childhood trauma to a mugging in Oakland where he learned of his body's ability to save itself. This is a memoir about forgiveness and self-discovery, but mostly it's about love, so much love. McBee takes us in his capable hands and shows us what it takes to become a man who is gloriously, gloriously alive."-Roxane Gay "Thomas Page McBee's story of how he came to claim both his past and his future is by turns despairing and hopeful, exceptional and relatable. To read it is to witness the birth of a fuller, truer self. I loved this book."-Ann Friedman "Reading Man Alive is like sitting with someone uncurling his hands, then holding them out to you, open, so that you can behold all the hard-won strength, insight, agility, and love to be found there. 'Whoever's child I am, my body belongs to me,' McBee writes, and his book is an elegant, generous transcription of the journey toward this incandescent, non-aggrandized, life-sustaining form of self-possession-the kind that emanates from dispossession, rather than running from it." -Maggie Nelson "Following a twisty course marked by multiple switchbacks, Man Alive picks its path through a life pocked by abuse, yearning, violence, danger and desire. The book refuses to cleave to the conventions of other narratives of transition and makes uncertainty the hallmark not only of the past but of the present and the future as well. Exquisitely written and bristling with emotion, this important book reminds us of how much vulnerability and violence inheres to any identity. A real achievement of form and narrative." - Jack Halberstam, author of The Queer Art of Failure Thomas Page McBee writes the column "Self-Made Man" for the Rumpus, and his writings on gender have appeared in The New York Times and via TheAtlantic.com, VICE, BuzzFeed, and Salon. Thomas gives lectures on masculinity and media narratives across the country and he lives New York, where he is the managing editor of the news and analysis site, PolicyMic.
Sklep: Libristo.pl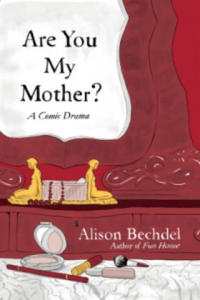 84,03 zł
Książki / Literatura obcojęzyczna
Alison Bechdel's Fun Home was a literary phenomenon: 'an extraordinarily intimate account of family secrets that manages to be shocking, unsettling and life-affirming at the same time', as Sarah Walters wrote in the Guardian. The Times said it was 'incontestibly the graphic book of the year', while the Observer recently chose it as one of the ten best graphic novels ever published. While Fun Home explored Bechdel's relationship with her father, a closeted homsexual, this new memoir is about her mother - a voracious reader, a music lover, a passionate amateur actor. Also a woman, unhappily married to a gay man, whose artistic aspirations simmered under the surface of Bechdel's childhood...and who stopped touching or kissing her daughter goodnight, for ever, when she was seven. Poignantly, hilariously, Bechdel embarks on a quest for answers concerning the mother-daughter gulf. It's a richly layered search that leads readers from the fascinating life and work of psychoanalyst Donald Winnicott to one explosively illuminating Dr Seuss illustration, to Bechdel's own (serially monogamous) love life. And, finally, back to Mother - to a truce, fragile and real-time, that will move and astonish all adult children of gifted mothers.
Sklep: Libristo.pl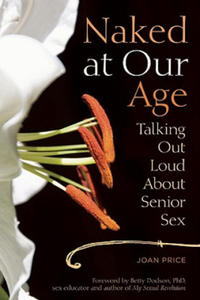 59,93 zł
Książki / Literatura obcojęzyczna
Joan Price is talking out loud about a subject that is often ignored or ridiculed in our society: later-life sexuality. Naked at Our Age is a candid, straight-talking book addressing senior sexuality in all its colors--the challenges, the disappointments, and the surprises, as well as the delights and the love stories. Naked at Our Age gives real-life people over fifty a voice to tell stories of their past and present sex lives, ask questions, and get straightforward advice and information from experts. No topic related to elder sexuality is off-limits. In Naked at Our Age, women and men--coupled and single, straight and gay--talk candidly about how their sex lives and relationships have changed with age, and about how they see themselves, their partners, or their single life. Many of them are having unsatisfying sex, or no sex at all, and are seeking advice. Price presents their personal stories, and follows up with tips from sex therapists, health professionals, counselors, sex educators, and other knowledgeable experts. Naked at Our Age is an entertaining and indispensable guide to handling and understanding the issues of senior sex and relationships.
Sklep: Libristo.pl 44,94 zł
Książki / Literatura obcojęzyczna
In 1878, Anna Himmel leaves her family home in Bavaria to emigrate to New York. Through a chance meeting of the man who will later become her husband, she travels instead to London, a decision that changes her life and the lives of her descendants for generations to come. Settling in Whitechapel, she makes friends with a group of street prostitutes who will lead her towards her destiny. In 2011, Martin Griegson learns that Anna Himmel is one of his ancestors. He is intrigued to find that somehow a gold sovereign that belonged to her connects the stories of his family and friends. Employed at an LGBT outreach centre in Soho by Iris and Olga, who have their own stories to tell, following on from the events of The Lost Boy, the Doodlebug and the mysterious number 80 - Stevie Henden's first novel - Martin embarks on a personal journey of learning, where he has to eventually confront his own demons. The Amazing Tale of Anna Himmel and the Gold Sovereign explores the determination and multi-faceted nature of the human spirit and different aspects of love; motherly, faithful, unconditional and enduring, through to obsessional. The book asks questions about how our own lives are affected by the people we meet and the choices that we make - and how the seemingly random acts of fate that lead us toward our final destiny may not be so random at all...This multi-layered, evocative novel will appeal to adult readers who enjoy gay and fantasy fiction.
Sklep: Libristo.pl 74,09 zł
Książki / Literatura obcojęzyczna
China is the world's fastest-growing economic powerhouse. Everybody knows this. But behind the headlines a once-in-a-generation sexual and cultural revolution is taking place - all in the bars, cafes and streets of China's growing mega-cities. Welcome to this new China. Writer and journalist Jemimah Steinfeld meets the young people behind the world's fastest-moving nation to unveil their attitudes towards love, life and sexuality. Young Chinese have new words to describe the world they live in: 'little emperors' - single men who have grown up under the one child policy - they're bossy and selfish; 'bare branches' - those without children; 'leftovers' - women over twenty-six who aren't married; 'comrade' - how the gay community identifies itself; 'love markets' - weekend gatherings across China where parents attempt to find husbands and wives for their children, and others show up to match-make young singles and even offer boyfriends for hire. Jemimah Steinfeld introduces the people at the heart of this world, from the woman starting China's first online dating agency to the mistresses of the rich and powerful; from the company trying to sell sex toys to China's middle-classes to the sino-punks of Beijing's bar scene. Little Emperors and Material Girls is the book which will change the way you see China.
Sklep: Libristo.pl
Sklepy zlokalizowane w miastach: Warszawa, Kraków, Łódź, Wrocław, Poznań, Gdańsk, Szczecin, Bydgoszcz, Lublin, Katowice
Szukaj w sklepach lub całym serwisie
2. Szukaj na wszystkich stronach serwisu
t1=0.041, t2=0, t3=0, t4=0.015, t=0.042