krainaksiazek ancient and modern alchemy 20119796
- znaleziono 14 produktów w 2 sklepach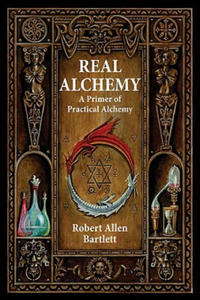 111,48 zł
Real Alchemy Hays (Nicolas) Ltd ,U.S.
Książki / Literatura obcojęzyczna
A ground-breaking modern manual on an ancient art, Real Alchemy draws on both modern scientific technology and ancient methods. A laboratory scientist and chemist, Robert Allen Bartlett provides an overview of the history of alchemy, as well as an exploration of the theories behind the practice. Clean, clear, simple, and easy to read, Real Alchemy provides excellent directions regarding the production of plant products and transitions the reader-student into the basics of mineral workawhat some consider the true domain of alchemy.
Sklep: Libristo.pl 70,17 zł
Książki / Literatura obcojęzyczna
We are living in a time of great change, explains Dr Christine Page. And this time presents a wonderful opportunity to reclaim our strength, adjust our focus and become spiritual alchemists, transforming ourselves and our world. In order to survive on Earth, we must reconnect with the divine side of existence. This task is not as daunting as it may seem, for we simply need to honour the wisdom inherent in traditions past and present - wisdom that is offered in this ground-breaking work. '...positively inspirational as she describes the untapped potential of the human spirit. Her book is an invitation to explore the alchemist within and I highly encourage all to read this book who have an appetite for electric transformation' Caroline Myss, author of Anatomy of the Spirit '...a modern map of the journey we must all ultimately take to fulfil our cosmic yearning. This will become required reading by our students' C Norman Shealy, MD, PhD, Founding President, American Holistic Medical Association 'Dr Page combines ancient insights and modern science in a way that will help readers reach new depths of understanding and fulfilment' Larry Dossey, MD, author of Healing Beyond the Body 'Christine Page is a master teacher with worlds of knowledge, a spiritual healer of blessed gifts, and a brilliant intuitive with critically important insights to share with us all' Belleruth Naperstek, author of Your Sixth Sense
Sklep: Libristo.pl 86,26 zł
Carnal Alchemy Inner Traditions Bear & Comp
Książki / Literatura obcojęzyczna
* Details how to combine the 6 major types of S & M stimulation with sexual stimulation for magical and transformative purposes * Explores sado-magical workings from both submissive and dominant perspectives * Traces the roots of the BDSM tradition from ancient pagan and shamanic rituals to historical figures such as the Marquis de Sade, Aleister Crowley and Anton LaVey Sex magic allows us to tap in to the most abundant power source available: sexual energy. Magicians, shamans and fakirs throughout history have used physical stimulation and ritual to harness sexual energy, unlock inner states of consciousness, and activate the ability to influence their surroundings. While pleasure is often the focus of this stimulation, pain is just as effective, if not more so. Combining both pleasure and pain, the sadomasochistic practice of carnal alchemy offers a powerful tool for self-transformation and the realisation of magical and spiritual aims. Authors, Stephen and Crystal Dawn Flowers, explain the sadomagical workings of carnal alchemy from both the perspective of the submissive partner as well as the dominant. They detail the 6 major techniques of sadomasochistic stimulation - bondage, flagellation, piercing, penetration, clamping and heat/cold - and how they can be combined with sexual stimulation for magical purposes. They trace the roots of the BDSM tradition in ancient pagan rites of passage, in indigenous shamanic rituals and through historical figures who used this form of sexuality in their magic and philosophy, from the Marquis de Sade to more modern exemplars such as Aleister Crowley, Ernst Schertel and Anton LaVey. This guide, also, covers specialised furniture and tools and the decor of "theChamber" to trigger states of consciousness in which the Sado-Magician can effectively express his or her will.
Sklep: Libristo.pl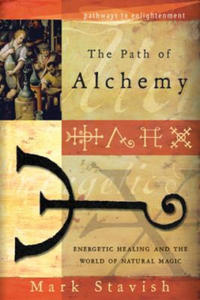 82,78 zł
Książki / Literatura obcojęzyczna
"Alchemy" offers tremendous insight into alternative therapies, new medicines and the depths of the human mind. Illuminating a truly esoteric practice, Mark Stavish reveals how to create and apply "medicines for the soul" in this remarkable guide to plant and mineral alchemy. The "Path of Alchemy" introduces the history and basic laws of this ancient practice, and explains how it ties into Qabala, tarot, astrology and the four elements. Safe, modern techniques - based on spagyrics (plant alchemy) - for producing distillations, stones, tinctures and elixirs are given, along with their uses in physical healing, spiritual growth, psychic experiments, initiation, consecration, spell-work and more. Each chapter includes meditations, projects and suggested reading as aids to "inner transformation," an equally important aspect of alchemy. Tools, rituals, lunar and solar stones and the elusive Philosopher's Stone are all covered in this comprehensive guide to alchemy.
Sklep: Libristo.pl 101,53 zł
Książki / Literatura obcojęzyczna
A study of the traditional metaphysics of the Taoist tradition, with many comparisons made to Western esoteric traditions, such as Alchemy, Hermeticism, and Freemasonry, as well as parallels with Christian and Islamic doctrine.
Sklep: Libristo.pl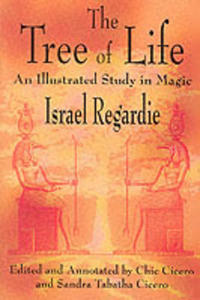 119,99 zł
Książki Obcojęzyczne>Angielskie>Health & personal development>Mind, Body, Spirit>Mysticism, magic & ritual>Magic, spells & alchemy
Originally Written In 1932, When Magic Was A Forbidden Subject, This Book Contains A Combination Of Ancient Wisdom And Modern Magical Experience. The Author Is Generally Credited With Removing The Excessive Secrecy Surrounding Modern Occultism.
Sklep: Gigant.pl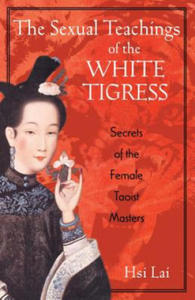 94,72 zł
Książki / Literatura obcojęzyczna
Under the guidance of Madam Lin, the matriarch of a distinguished White Tigress lineage still in existence in Taiwan, Hsi Lai was given the privilege to study these practices and record them from a modern perspective so they will be forever preserved. The vast majority of Taoist texts on alchemy, meditation and sexuality are directed at male practitioners. THE SEXUAL TEACHINGS OF THE WHITE TIGRESS presents traditions that focus on women, traditions that stem from along line of courtesans and female Taoists. Translations of the ancient teachings from a rare White Tigress manual dating back 3,000 years explain the sexual and spiritual refinement of ching (sexual energy), chi (vital energy) and shen (consciousness) - the three treasure of Taoism - the secret to unlocking eternal youthfulness and immortality.
Sklep: Libristo.pl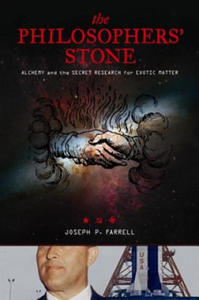 77,97 zł
Książki / Literatura obcojęzyczna
Farrell demonstrates the connections of modern physics and ancient alchemy by investigating monatomic gold, the work of Russian astrophysicist Nikolai Kozyrev, and the fuel for the mysterious Nazi "Bell" device, Serum 525.
Sklep: Libristo.pl 142,50 zł
Książki / Literatura obcojęzyczna
[P.D. Ouspensky's] yearning for a transcendent, timeless reality--one that cancels out physical disintegration and death--figures into science at some fundamental level. Einstein found solace in his theory of relativity, which suggested to him that events are ever-present in the space-time continuum. When his friend Michele Besso passed on shortly before his own death, he wrote: "For us believing physicists the distinction between past, present, and future is only an illusion, even if a stubborn one." --from Magic, Mystery, and Science The triumph of science would appear to have routed all other explanations of reality. No longer does astrology or alchemy or magic have the power to explain the world to us. Yet at one time each of these systems of belief, like religion, helped shed light on what was dark to our understanding. Nor have the occult arts disappeared. We humans spend much of our time in darkness and in dreams, and though we may prefer solid ground beneath our feet, our need for mystery and a sense of the infinite remains. Magic, Mystery, and Science presents the occult as a "third stream" of belief, as important to the shaping of Western civilization as Greek rationalism or Judeo-Christianity. The history of the occult is intrinsically interesting, but it is also relevant to contemporary concerns, for modern culture never leaves behind as much of the past as one might suppose. The occult seeks explanations in a world that is living and intelligent--quite unlike the one supposed by science. By taking these beliefs seriously, while keeping an eye on science, this book aims to capture some of the power of the occult. Readers will discover that the occult has a long history that reaches back to Babylonia and ancient Egypt. It proceeds alongside, and frequently mingles with, religion and science. From the Egyptian Book of the Dead to New Age beliefs, from Plato to Adolf Hitler, occult ways of knowing have been used--and hideously abused--to explain a world that still tempts us with the knowledge of its dark secrets. Dan Burton is Assistant Professor of History and Political Science at the University of North Alabama. David Grandy is Associate Professor of Philosophy at Brigham Young University. He earned a Ph.D. in history and philosophy of science at Indiana University.
Sklep: Libristo.pl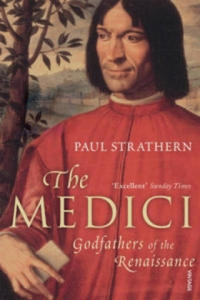 66,85 zł
Książki / Literatura obcojęzyczna
A dazzling history of the modest family which rose to become one of the most powerful in Europe, The Medici is a remarkably modern story of power, money and ambition. Against the background of an age which saw the rebirth of ancient and classical learning - of humanism which penetrated and explored the arts and sciences and the 'dark' knowledge of alchemy, astrology, and numerology - Paul Strathern explores the intensely dramatic rise and fall of the Medici family in Florence, as well as the Italian Renaissance which they did so much to sponsor and encourage. Interwoven into the narrative are the lives of many of the great Renaissance artists with whom the Medici had dealings, including Leonardo, Michelangelo and Donatello, as well as scientists like Galileo and Pico della Mirandola, both of whom clashed with the religious authorities. In this enthralling study, Paul Strathern also follows the fortunes of those members of the Medici family who achieved success away from Florence, including the two Medici popes and Catherine de' Medicis who became Queen of France and played a major role in that country through three turbulent reigns. Vivid and accessible, the book ends with the gloriously decadent decline of the Medici family in Florence as they strove to be recognised as European Princes.
Sklep: Libristo.pl 55,74 zł
Książki / Literatura obcojęzyczna
HBO's hit series A GAME OF THRONES is based on George R R Martin's internationally bestselling series A SONG OF ICE AND FIRE, the greatest fantasy epic of the modern age. A CLASH OF KINGS is the second volume in the series. Throughout Westeros, the cold winds are rising. From the ancient citadel of Dragonstone to the forbidding lands of Winterfell, chaos reigns as pretenders to the Iron Throne of the Seven Kingdoms stake their claims through tempest, turmoil and war. As a prophecy of doom cuts across the sky - a comet the colour of blood and flame - five factions struggle for control of a divided land. Brother plots against brother and the dead rise to walk in the night. Against a backdrop of incest, fratricide, alchemy and murder, the price of glory is measured in blood.
Sklep: Libristo.pl 70,17 zł
Książki / Literatura obcojęzyczna
'The knowledge of the hidden' - that is the meaning of the Latin occultus, from which we take our modern phrase 'the occult'. Why is it that this subject stirs up so much controversy? Is the answer present in that very definition: the idea that studies into the occult are pushing at the very boundaries of human knowledge? In this simple-to-follow A to Z guide, you will discover the details of both studies into the occult and the truth about occultists, who, from the earliest times in history, have attempted to remove the veil that shrouds 'the knowledge of the hidden'. This book covers such topics as: What were the world's greatest occultists, including Plato, Nostradamus, Isaac Newton and William Blake, searching for; What are the true origins of alchemy; What secret knowledge is concealed within the tarot deck; Was the infamous Aleister Crowley really 'the wickedest man in the world'; and, did the Ancient Egyptians believe in magic? Simon Cox and Mark Foster guide you along the pathways of the occult and attempt to bring the hidden into full view.
Sklep: Libristo.pl 39,99 zł
Książki Obcojęzyczne>Angielskie>Mathematics & science>Science: general issues>Popular science
What Is The Secret Meaning Of Alchemical Symbolism? Could Ancient Images Really Turn Molten Lead Into Gold With A Mere Pinch Of The Philosopher's Stone? Alchemy Is Perhaps The Last Magical Art To Survive The Ravages Of The Modern World. This Book Initiates The Reader Into Some Of The Key Concepts And Practices Of This Extraordinary Field Of Study.
Sklep: Gigant.pl 128,23 zł
Książki / Literatura obcojęzyczna
Canopus, the Egyptian South polar star, interplays with Sirius, and ancient accounts surmised that the two stars controlled time. It was the navigator's star, allowing access to the afterlife--the domain of Osiris. Canopus was specifically identified with Osirus' Ark, where he was transformed from mere mortal to resurrected supergod. Canopus was therefore literally a Stargate, where humans could communicate with, and aspire to become, gods by entering into other dimensions. This book reveals what the Egyptians actually believed about: - what happened to the soul after death- secret Egyptian mythology codes- how modern physics uses the same symbolic codes to describe the structure of the universe- how the Canopus myth is linked to the Grail legend and to alchemy, revealed here for the first time
Sklep: Libristo.pl
Sklepy zlokalizowane w miastach: Warszawa, Kraków, Łódź, Wrocław, Poznań, Gdańsk, Szczecin, Bydgoszcz, Lublin, Katowice
Szukaj w sklepach lub całym serwisie
2. Szukaj na wszystkich stronach serwisu
t1=0.086, t2=0, t3=0, t4=0, t=0.086