krainaksiazek animals we all belong 20044758
- znaleziono 8 produktów w 1 sklepie 34,60 zł
Książki / Literatura obcojęzyczna
Inspired by the picture book Undercover, a 64-page masterpiece of spot-the-odd-one-out published in 2016, comes a series of odd-oneout board books for the youngest readers. Bastien Contraire creates spreads with four to eight images each - all of which belong together, except one that may resemble the others but has no business joining the lot. A teapot amongst sitting cats, a belt amongst snakes, and a feathered hat amongst birds are all hiding in plain site for the delighted toddler to discover giddily! Young readers will exercise skills of categorization and visual acuity in finding the 'poser', and bask in the preposterous silliness.
Sklep: Libristo.pl 81,49 zł
Książki / Literatura obcojęzyczna
Families, families all kinds of families, Families are people and animals, too. But all sorts of other things fit into families. Look all around and you'll see that they do! With rollicking rhyme, beloved children's book author Mary Ann Hoberman shows readers that families, large and small, are all around us. From celery stalks to bottle caps, buttons, and rings, the objects we group together form families, just like the ones we belong to. And as we grow up, our families grow, too. Paired with lively and colorful illustrations by celebrated French illustrator Marc Boutavant, All Kinds of Families! is a celebration of families and our role in them.
Sklep: Libristo.pl 44,43 zł
Vagaries Books LLC, Reference Series
Książki / Literatura obcojęzyczna
Excerpt: ... any more. For the matter of that, it was an observation I often made-I was never invited more than once to any place. To my astonishment I saw myself cut out from one house-party after another, and there sprang up a rumour that I brought bad luck with me. Isn't it odd, this often-observed tendency to superstition amongst sportsmen? I have really no time to linger any longer over my new game-laws, for I have so many other reforms concerning the animals at hand. Only think how much there is to be done for domestic animals also! The division of labour forms here a most important chapter. The domestic animals will only have to work a certain number of hours a day, in proportion to their strength, and not, as now, work themselves to death. And so when age comes upon them men will have to try to give back to the tired animals a small part of all that these humble fellow-workmen have given to them as long as they were able. Surely the domestic animals belong to the family; and just as the old labourer is allowed to end his days in peace in his little cottage, so shall the old horse, when his eyes begin to grow dim and his legs to get stiff, be allowed to rest in his stall; and now and then one should go and pet the old servant with grateful hands, and give him his bit of bread as before. The old worn-out ox, surely he too might be allowed at last to glean a little dry hay from the fields which he in his strong days has so many times ploughed for the seed, which year after year filled the farmer's barn with golden sheaves and sweet clover. And the kind, sympathetic little donkeys, whose whole life is a series of self-renunciation, and whose melancholy is an unheard protest against the degradation into which they have fallen-surely I shall not forget you in my reforms, my poor Italian friends! And keep up your courage, resigned little donkeys! your cause is a good one, the tyranny of barbarians shall come to an end one day, and the oppressed...
Sklep: Libristo.pl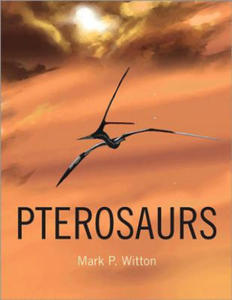 138,71 zł
Pterosaurs University Press Group Ltd
Książki / Literatura obcojęzyczna
For 150 million years, the skies didn't belong to birds--they belonged to the pterosaurs. These flying reptiles, which include the pterodactyls, shared the world with the nonavian dinosaurs until their extinction 65 million years ago. Some pterosaurs, such as the giant azhdarchids, were the largest flying animals of all time, with wingspans exceeding thirty feet and standing heights comparable to modern giraffes. This richly illustrated book takes an unprecedented look at these astonishing creatures, presenting the latest findings on their anatomy, ecology, and extinction. Pterosaurs features some 200 stunning illustrations, including original paintings by Mark Witton and photos of rarely seen fossils. After decades of mystery, paleontologists have finally begun to understand how pterosaurs are related to other reptiles, how they functioned as living animals, and, despite dwarfing all other flying animals, how they managed to become airborne. Here you can explore the fossil evidence of pterosaur behavior and ecology, learn about the skeletal and soft-tissue anatomy of pterosaurs, and consider the newest theories about their cryptic origins. This one-of-a-kind book covers the discovery history, paleobiogeography, anatomy, and behaviors of more than 130 species of pterosaur, and also discusses their demise at the end of the Mesozoic. The most comprehensive book on pterosaurs ever published Features some 200 illustrations, including original paintings by the author Covers every known species and major group of pterosaurs Describes pterosaur anatomy, ecology, behaviors, diversity, and more Encourages further study with 500 references to primary pterosaur literature
Sklep: Libristo.pl 72,14 zł
Książki / Literatura obcojęzyczna
A GREAT READ for children. Herein you will find twelve JUST SO tales from Rudyard Kipling author of THE JUNGLE BOOK. Tales like THE BUTTERFLY THAT STAMPED, HOW THE LEOPARD GOT IT'S SPOTS, HOW THE WHALE GOT HIS THROAT, HOW THE CAMEL GOT HIS HUMP, HOW THE ALPHABET WAS MADE and many more which will keep even the youngest minds occupied for hours. Don't be surprised if your young charges come to you with questions after reading these stories for these stories will challenge an inquisitive young mind. The 14 color plates and 26 BnW illustrations by Joseph. M Gleeson add stimulus to the stories as do the illustrated drop capitals in every story. These are mainly "How" stories about animals from India, Africa and Australia plus a few tales that belong to all Nations, all with an essential moral to teach children. These twelve stories were gathered and published by Kipling over a century ago and the morals are just as applicable today as they were then. A WORD OF WARNING: by today's standards there are some racial stereotypical labels used, that in 1912 had a more innocent and naive meaning than if used today. We have stayed true to the original text and left these in situ. We ask you to be aware of these and to not take offence if and when you come across these. 33% of the net profit from the sale of this book will be donated to OLIVER'S HOUSE, a non profit organisation in Benoni, South Africa focusing on childcare and education.
Sklep: Libristo.pl 78,05 zł
Książki / Literatura obcojęzyczna
Excerpt from Elements of Zoology: A Text-Book This book is intended to give an outline of the Animal Kingdom, and thereby to present the elementary facts and principles of Zoology. In its preparation the author has freely used all the materials at his command. He is under special obligations, however, to the writings of Agassiz, Huxley, Dana, Owen, Milne-Edwards, Siebold, Clark, Gill, Baird, Verrill, Packard, Rollestone, Flower, Woodward, Morse, Cones, Weinland, and others whose names will be found in connection with the treatment of the various subjects. As there is not yet any universally accepted system of classification of the various forms which belong to the Animal Kingdom, the more modern systems are, in most cases, presented, and then such schemes are adopted as will, on the whole, be of the greatest aid in studying the various animal forms on the one hand, and in studying the writings of zoologists, on the other. No attempt is made to describe species, but the animals are described in groups. The numerous species figured, however, serve to make the student familiar with many of the leading forms in each group. About five hundred of the wood-cut illustrations are from the author's "Manual of Zoology" and, in most cases, were drawn and engraved expressly for that work - apart of them from nature, and the others mainly from the special works of Cuvier, Schinz, Audubon and Bachman, Wilson, Holbrook, Storer, Dekay, Harris, Say, Sanborn, Emmons, Binney, Woodward, Gould, Lea, Conrad, Agassiz, Müller, Dana, Milne-Edwards, Verrill, Ehrenberg, Huxley, and Wood. About thirty have been drawn and engraved expressly for this book - mainly from the works of Huxley, Griffith and Henfrey, Owen, Pouchet, and Carpenter. About the Publisher Forgotten Books publishes hundreds of thousands of rare and classic books. Find more at www.forgottenbooks.com This book is a reproduction of an important historical work. Forgotten Books uses state-of-the-art technology to digitally reconstruct the work, preserving the original format whilst repairing imperfections present in the aged copy. In rare cases, an imperfection in the original, such as a blemish or missing page, may be replicated in our edition. We do, however, repair the vast majority of imperfections successfully; any imperfections that remain are intentionally left to preserve the state of such historical works.
Sklep: Libristo.pl 30,00 zł
Książki / Literatura obcojęzyczna
Animals aways come first for Mandy, and at Animal Ark - her parents' veterinary surgery - she is always making new friends. PUP AT THE PALACE On a visit to Buckingham Palace, Mandy spots a Labrador puppy, and then sees him again all over London. Who does the puppy belong to? DOG AT THE DOOR Mandy finds a pregnant Golden Retriever tied up outside Animal Ark, but no sign of her owner. Who could be responsible?
Sklep: Libristo.pl 480,57 zł
Książki / Literatura obcojęzyczna
Fungi are ubiquitous in the world and responsible for driving the evolution and governing the sustainability of ecosystems now and in the past. Fossil Fungi is the first encyclopedic book devoted exclusively to fossil fungi and their activities through geologic time. The book begins with the historical context of research on fossil fungi (paleomycology), followed by how fungi are formed and studied as fossils, and their age. The next six chapters focus on the major lineages of fungi, arranging them in phylogenetic order and placing the fossils within a systematic framework. For each fossil the age and provenance are provided. Each chapter provides a detailed introduction to the living members of the group and a discussion of the fossils that are believed to belong in this group. The extensive bibliography (~ 2700 entries) includes papers on both extant and fossil fungi. Additional chapters include lichens, fungal spores, and the interactions of fungi with plants, animals, and the geosphere. The final chapter includes a discussion of fossil bacteria and other organisms that are fungal-like in appearance, and known from the fossil record. The book includes more than 475 illustrations, almost all in color, of fossil fungi, line drawings, and portraits of people, as well as a glossary of more than 700 mycological and paleontological terms that will be useful to both biologists and geoscientists. * First book devoted to the whole spectrum of the fossil record of fungi, ranging from Proterozoic fossils to the role of fungi in rock weathering* Detailed discussion of how fossil fungi are preserved and studied* Extensive bibliography with more than 2000 entries* Where possible, fungal fossils are placed in a modern systematic context* Each chapter within the systematic treatment of fungal lineages introduced with an easy-to-understand presentation of the main characters that define extant members* Extensive glossary of more than 700 entries that define both biological, geological, and mycological terminology
Sklep: Libristo.pl
Sklepy zlokalizowane w miastach: Warszawa, Kraków, Łódź, Wrocław, Poznań, Gdańsk, Szczecin, Bydgoszcz, Lublin, Katowice
Szukaj w sklepach lub całym serwisie
2. Szukaj na wszystkich stronach serwisu
t1=1.073, t2=0, t3=0, t4=0, t=1.073