krainaksiazek applied psychology making your own world 20039430
- znaleziono 10 produkty w 5 sklepach 34,47 zł
Książki
Sklep: KrainaKsiazek.pl 45,99 zł
Książki Obcojęzyczne>Nieprzypisane
0x004ac7dd00000000
Sklep: Gigant.pl 34,45 zł
Książki / Literatura obcojęzyczna
Positive Psychology takes the findings of this popular academic discipline to show how you can enjoy and engage with life, and find your place in the world around you.§With expert encouragement and guidance, you will set out your own positive psychology experiment, to discover your strengths, overcome negative attitudes, focus on what gives you purpose, and take control of your life choices.§From savouring positive emotions to building better relationships and developing resilience, you will learn how to boost your mental and physical well-being and to find fulfilment in everyday life. This is the perfect concise start to making your life better
Sklep: Libristo.pl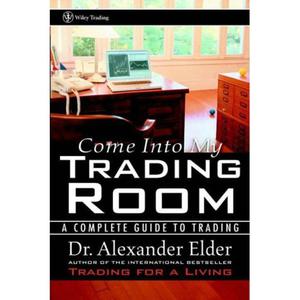 204,79 zł
Literatura anglojęzyczna
Podana cena książki jest orientacyjna, zależy od kilku czynników. Po zakupie obsługa sklepu skontaktuje się, jeśli konieczna będzie dopłata. Book Description The trading bible for the new millennium In Come Into My Trading Room , noted trader and author Dr. Alexander Elder returns to expand far beyond the three M's (Mind, Method, and Money) of his bestselling Trading for a Living. Shifting focus from technical analysis to the overall management of a trader's money, time, and strategy, Dr. Elder takes readers from the fundamentals to the secrets of being a successful trader--identifying new, little known indicators that can lead to huge profits. Come Into My Trading Room educates the novice and fortifies the professional through expert advice and proven trading methodologies. This comprehensive trading guide provides a complete introduction to the essentials of successful trading; a fresh look at the three M's, including a proven, step-by-step money management strategy; and an in-depth look at organizing your trading time. Come Into My Trading Room reviews the basics of trading stocks, futures, and options as well as crucial psychological tactics for discipline and organization
Sklep: Maklerska.pl 136,83 zł
Książki / Literatura obcojęzyczna
Modern science has shown that in order to behave more productively in complex business situations, we need to understand and alter the inner workings of our brain. With insight from applied neuroscience, behavioural economics and psychology, the brain can be retrained and become our most valuable asset. Neuroscience for Leaders takes a practical approach and offers an easy-to-implement framework for making the behavioural changes to become a more effective leader. Drawing upon their own research and practical experience, Nikolaos Dimitriadis and Alexandros Psychogios present a flexible framework for fine-tuning the leadership brain. The Brain Adaptive Leadership approach is a step-by-step guide to fine-tuning your mindset in five key areas that will lead to more effective leadership: enhancing the way you think, understanding and nurturing emotions, shaping automated brain responses, developing dynamic relations, and utilizing brain-friendly communications. In Neuroscience for Leaders, the authors explain both the underlying science and how to apply its findings in business, demonstrating why and how you can become a better leader through brain-based learning. Case studies and business examples from organizations spanning a wide range of sectors and countries give readers real world insights to improve their own practice. With tools, managerial tips and clear actions to implement the method straight away, Neuroscience for Leaders is an invaluable companion to managers and leaders at any organizational level who want to gain the brain edge.
Sklep: Libristo.pl 166,40 zł
Nauka
Just-in-Time Algebra Review: A new feature in this edition are algebra "boxes" in the margin that remind students of key facts and procedures, such as the quadratic formula, at the point in the material that such procedures will be useful. For students needing additional work on algebra topics, an extensive algebra review is included in an appendix. This appendix includes worked examples and applied practice problems for the student. Students are advised throughout the text when it might be appropriate to consult this material. |Focused Topic Coverage: The focus of the text has been sharpened by eliminating topics not covered in many courses. Chapter 8, Sequences and Series, and Chapter 9, Trigonometric Functions, of the sixth edition have been removed from the seventh edition.|Realistic Examples: Each topic in the textbook is motivated by realistic worked examples. Many new practical examples have been added to the Seventh Edition, and many existing examples have been modified throughout the text. In particular, examples introducing key topics such as the limit, the derivative, and the integral have been carefully rewritten with an eye toward realism.|NetTutor: Now, let your students access real-time math tutoring on-line! NetTutor is a revolutionary new web-based learning environment for the live dissemination of mathematical content. NetTutor offers your students live, personalized tutoring via the internet. Using NetTutorĹźs powerful WWWhiteboard software, students can post a question and receive prompt feedback from an expert in their subject -- often in real time. The WWWhiteboard allows students and tutors to use proper mathematical notation as well as other highlighting features - truly making this a unique learning experience. Students may also post questions to the Q&A Center and receive a reply within 24 hours. Visiting the Message Center allows students to discuss difficult concepts among themselves, while the Archive Center provides a browseable list of questions and answers maintained by the subject tutor. NetTutor is FREE and an invaluable aid for all students: it's the study partner who always has the answer.|Applications: Solving applied problems is the core focus of an applied calculus course. The authors believe that topics should be applied to practical problems very soon after they are introduced, and a strong attempt has been made to put this belief into effect in the eighth edition. methods are provided for dealing both with both routine computations and practical problems. These problem-solving methods and strategies are introduced in examples and are followed by both end of section exercises and extensive set of review problems at the end of each chapter. All concepts covered in the text are applied to a variety of practical situations from business and economics and the social, managerial, environmental, and life sciences. For easy reference, an applications index is also provided.|Referenced Examples and Exercises: Every chapter includes a number of referenced examples and problems that are based on journal articles or information found in texts. Some of these problems are routine and others challenging, but all are tied to issues of practical interest relating mathematics to the real world. |Exercises: Always a recognized strength in earlier editions, this text provides students with ample opportunities to practice problem-solving strategies. All exercise sets are carefully graded so that the more routine exercises are placed first in the exercise set, followed by more challenging exercises and applications. Exercise sets follow each section, and Review Exercises follow each chapter. |Writing Exercises: Every exercise set includes writing problems, delineated by an icon, that are related to issues raised in the examples and exercises. These problems ask students to communicate about mathematics using words, not just symbols. Additionally, they challenge students' critical thinking skills and invite them to research topics on their own. Usually, there is no set answer to these problems, and individual responses may vary. |Definitions: Key concepts and definitions are set off in shaded boxes for easy referencing by the student|Think About It Essays: Each chapter ends with an essay designed to introduce modeling procedures based on referenced journal articles. These essays provide background information on an applied situation and then invite students to answer a series of "bite-sized" questions culminating in a question of some importance in the social, managerial, or biological sciences. In this way, students are introduced to ideas and methods that might otherwise be beyond the scope of the text. Answers to these problems are found in the Instructor's Manual. |Technology: The use of technology in conjunction with this text is entirely optional. In the Seventh Edition of the text, Explore! boxes were introduced to guide students in the use of graphing utilities to study the concepts and procedures of calculus. These Explore! boxes have been extensively revised in this edition, and new explorations included. Additionally, each chapter ends with an Explore! Update, which contains hints for using a graphing utility and solutions to selected Explore! box exercise. Each problem set also includes numerous problems involving the use of a calculator that are denoted by a calculator icon.
Sklep: Albertus.pl 49,46 zł
Książki / Literatura obcojęzyczna
Permaculture experts Ross and Jenny Mars outline the steps to transform your garden into a productive living system. Modeled upon the development of Candlelight Farm, and illustrated with photographs, this guide encourages the reader to make positive steps towards reconciling human impact with nature - following the permaculture ideal. Permaculture is based on the ethics of caring for people and our planet. It is about growing your own healthy food, being resourceful and environmentally responsible. Permaculture concepts and ideas can be applied successfully from small suburban units to large farming properties. Getting Started in Permaculture delivers step-by-step knowledge for a variety of useful projects including: making herb fertilizers, compost, organic sprays for pest control, and much, much more. It also includes how to recycle your soft drink bottles, waste paper, and tires in a number of useful projects such as ponds, fruit fly traps, retailing walls, and solar stills. As part of Permanent Publications Simple Living Series, this practical and accessible guide for gardeners of all skill levels serves as an ideal introduction to the world of permaculture.
Sklep: Libristo.pl 78,31 zł
Książki / Literatura obcojęzyczna
There couldn't be a better time for motherhood than after you've explored some of your own dreams and ambitions. Studies show later mothers to be more secure emotionally and financially than younger mothers and nearly a quarter of all women in the UK are now having babies after 35. Packed full of useful tips from top medical experts, scientists and world authorities, including Dr Michel Odent and Dr Marilyn Glenville, this book is a complete guide for the woman who's lived a life before giving birth. It covers: preparing for pregnancy and motherhood; how to improve egg quality and prolong fertility so you can get pregnant naturally; exercises, relaxation techniques, mind-body connection for conception; how to increase your chances of success at IVF; making the most of your pregnancy, month by month; ways to avoid miscarriage; pregnancy yoga and natural remedies for common pregnancy ailments; how to have the best birth possible; from me to mum - adjusting to lack of sleep, relationship changes and that other job; parenting secrets and concepts from around the globe to inspire new mothers; and, the latest research in neuroscience, nutrition and psychology. Get ready to embrace the biggest, most exciting transition of your life!
Sklep: Libristo.pl 256,02 zł
Książki / Literatura obcojęzyczna
For MBA students and graduates embarking on careers in investment banking, corporate finance, strategy consulting, money management, or venture capital Through integration with traditional MBA topics, Taxes and Business Strategy, Fifth Edition provides a framework for understanding how taxes affect decision-making, asset prices, equilibrium returns, and the financial and operational structure of firms. Teaching and Learning Experience This program presents a better teaching and learning experience-for you and your students: *Use a text from an active author team: All 5 authors actively teach the tax and business strategy course and provide students with relevant examples from both classroom and real-world consulting experience. *Teach students the practical uses for business strategy: Students learn important concepts that can be applied to their own lives. *Reinforce learning by using in-depth analysis: Analysis and explanatory material help students understand, think about, and retain information.
Sklep: Libristo.pl 250,74 zł
Książki / Literatura obcojęzyczna
Presenting an integrated media and text solution to teaching Operations Management! Take this opportunity to provide your students with a new, innovative learning package which clearly demonstrates the relevance of operations to everyday business activities. Allow students to see how core operations theory is applied in real world situations through watching bespoke videoed case materials of interviews and processes tied to each chapter concept. Further reinforce their understanding of key concepts and quantitative techniques by encouraging them to interact with animated models from the text, seamlessly linked via QR codes. Aware that students taking their first module in Operations Management often have little first-hand experience of a working environment, the authors introduce all the core topics to students in a lively and engaging manner, making OM relevant and meaningful to students new to the subject. Starting from students' interactions with operations management, perhaps as a customer or part time employee, the authors guide the readers through the management of operations, before exploring the design techniques and the strategy of OM, thereby mirroring students' future experiences as graduates. Packed full of case material and examples from companies that students can easily relate to such as Domino's, EasyJet, and Ticketmaster, this text challenges the reader to think about real business issues and what they might encounter in their future careers. Real life problems are also used to carefully explain quantitative data. Links to seminal papers throughout each chapter support and strengthen the theory discussed and encourage readers to carry out their own research into these topics. A unique, lively package makes this core reading for all business students taking an introductory module in operations management. Provided on the Online Resource Centre: For Students: Animated diagrams from the book - accompanied by audio to help explain concepts. Annotated library of links to footage of 'Operations in Action'. Web-based activities. Multiple choice questions. Seminal paper links. Downloadable Flashcard glossary. For lecturers: Bespoke video case material consisting of interviews and processes tied to each chapter. Broken down into 5 minute clips, these can either be shown in relation to a chapter topic, or as a whole film demonstrating how one company utilises many aspects of OM. Customizable PowerPoint slides. Tutor guide. Tutorial activities. Answers to discussion questions. Test bank.
Sklep: Libristo.pl
Sklepy zlokalizowane w miastach: Warszawa, Kraków, Łódź, Wrocław, Poznań, Gdańsk, Szczecin, Bydgoszcz, Lublin, Katowice
Szukaj w sklepach lub całym serwisie
2. Szukaj na wszystkich stronach serwisu
t1=0.08, t2=0, t3=0, t4=0.029, t=0.08