krainaksiazek believe you can succeed 20094313
- znaleziono 8 produktów w 2 sklepach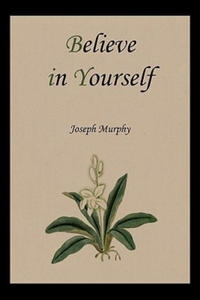 19,22 zł
Książki / Literatura obcojęzyczna
2010 Reprint of 1955 edition. "You were born to win, to conquer, and to overcome! The Intelligence, Wisdom, and Power of God are within you waiting to be released, and enabling you to rise above all difficulties." Dr. Murphy gives you in this book a universal guide in the art of making your life much more effective and satisfying by developing Belief in Your­self. The magic formula is, "All things are possible to him that Believeth." You want freedom, health, and hap­piness. You can have them by chang­ing your conscious belief to subcon­scious belief. THIS BOOK TEACHES YOU HOW TO TRANSFORM YOUR LIFE THROUGH THE ART OF BELIEVING. EACH CHAPTER IS FULL OF POWERFUL, PRACTICAL PSYCHOLOGY SHOWING YOU WHY "MAN IS BELIEF EXPRESSED." The story of Joseph will live forever. Joseph is Divine imagination. Dr. Murphy shows you the science of imagination in a vivid, intensely, prac­tical way. The "how" is portrayed through many case histories, and you learn to use the two great pillars of Truth - disciplined imagination plus faith - enabling you to realize your fondest dreams. Here is a book that shows you how to believe and succeed. "The greatest and richest galleries of art in the world are the galleries of the mind devoted to God's Truths and Beauty."
Sklep: Libristo.pl 49,50 zł
Why You? Penguin Books Ltd
Książki / Literatura obcojęzyczna
Learn the secrets to excelling at interview, direct from top interviewers and recruiters in Why You? by James Reed. A successful interview is a meeting where a person presents themselves effectively enough for others to believe in their abilities, ideas and potential. Knowing how to succeed at interview can therefore have life-changing consequences. Why You? includes real-life examples of interview success and horror stories (and how to avoid them); techniques for preparing for interviews and how to deal with stress; the truth behind what hirers want and their expectations from interviews; and examples of interview questions and how to answer them successfully. Based on research obtained from REED's extensive recruitment network, hirers, recruiters and interviewees, Why You? provides new approaches to old techniques and offers unique insights into what hirers really want. James Reed is the Chairman of REED, the recruitment specialists. Every year, REED places hundreds of thousands of people into temporary and permanent work across a number of disciplines around the world. James first joined the company in 1991 after graduating from Harvard Business School. Along with Paul G. Stoltz, James is the author of Put Your Mindset to Work. He is also a Fellow of the Chartered Institute of Personnel and Development (CIPD). He lives in London.
Sklep: Libristo.pl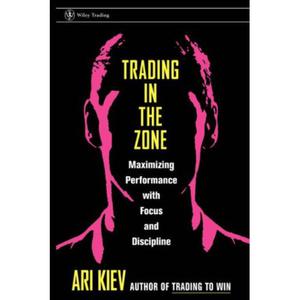 254,00 zł
Literatura anglojęzyczna
Podana cena książki jest orientacyjna, zależy od kilku czynników. Po zakupie obsługa sklepu skontaktuje się, jeśli konieczna będzie dopłata. Book Description Overcome the obstacles that can prevent you from winning at the trading game A trader's emotional state is vital to being a successful investor. There are many psychological factors that can affect the decisions one makes in the course of a trading day. This book focuses on overcoming issues such as anxiety, fear, and over-ambition so that traders can become more focused and be more successful-in other words, enter the zone-and stay in it as long as possible. Download Description Overcome the obstacles that can prevent you from winning at the trading game: A trader's emotional state is vital to being a successful investor. There are many psychological factors that can affect the decisions one makes in the course of a trading day. This book focuses on overcoming issues such as anxiety, fear, and over-ambition so that traders can become more focused and be more successful-in other words, enter the zone-and stay in it as long as possible. Book Info Takes reader to the next level of mastering common psychological obstacles to attain winning personal trading strategies.Describes techniques for tapping into qualities and states of mind necessary for successful trading, such as energy, focus and enthusiasm.Uses case studies to support the main arguments. DLC: Electronic trading of securities. From the Inside Flap "Most traders believe that 'getting into the zone'happens when you have 'a hot streak.' I believe you can create the zone. The zone is a psychological state. It is when you are focused, disciplined, and fully engaged in the process at hand . . . trading in the zone will certainly increase your capacity to perform and succeed."-Ari Kiev In his internationally acclaimed Trading to Win, psychiatrist and top trading coach Ari Kiev showed traders how to master common psychological obstacles to success and how to develop winning personal trading strategies. Now, in this groundbreaking new book, he takes us to the next bold level with a complete, easy-to-follow program for Trading in the Zone. Drawing on his years of experience helping top Wall Street traders achieve and sustain peak performance levels, Dr. Kiev describes proven techniques for tapping the energy, focus, and enthusiasm needed to enter the zone and stay there, every trading day, regardless of short-term results or market conditions. With the help of many fascinating case studies, Dr. Kiev describes psychological and emotional factors that routinely undermine the decisionmaking process of even the most savvy trader during the course of the trading day. Writing for traders in virtually every market, he explores the varying psychological and emotional issues confronting different classes of traders based on their risk profiles and preferred instruments. Trading in the Zone helps you gauge the extent to which your effectiveness is being hamstrung by common problems such as anxiety, fear of failure, negative self-image, and greed. He provides step-by-step guidance on how to overcome those internal obstacles and enter the zone, where you will produce outstanding results, day after day, year after year. Don't let cognitive traps and negative emotions impair your effectiveness as a trader. Read Trading in the Zone and learn how to achieve the heightened levels of objectivity, focus, and confidence you need to trade in the zone and win, win, win. From the Back Cover PRAISE FOR Trading in the Zone "Ari Kiev takes us inside the most successful trading firms of our time and shows us how those firms seek to improve performance through disciplined self analysis and structured goal management. His application of psychiatric tools to the short-term trading aspects of behavioral finance can give readers a competitive edge."-Charles A. Leeds Jr., CFA, Managing Member, Hermit Capital Management, LLC "Kiev uses the powerful combination of his professional training as well as a unique vantage point inside the ropes at a market-moving, high-rolling hedge fund to deliver a fascinating analysis of a trader's psyche. Although trading is widely acknowledged as an art, one that requires incredible innate intuition and feel for the markets, Kiev prescribes 'getting into the zone'- a psychological state that one can create - for those aiming to achieve a higher level of performance. His anecdotes, case studies, interviews and tales of the 'Master Trader' are both instructive and tremendously insightful. A compelling read."-Ciaran T. O'Kelly, Head of Equity Trading, Salomon Smith Barney "Trading in the Zone discusses the psychological considerations that serve to distinguish the most successful traders and portfolio managers from the majority of traders who are doomed to failure. Trading is so greatly influenced by emotions and discipline that not to have Ari's insight and advice is a serious mistake."-Tom DeMark, author of The New Science of Technical Analysis "I have been managing money for more than twenty years and I am happy to endorse Dr. Kiev's principles, which have enhanced my performance and that of my traders over the past three years. Trading in the Zone will propel readers to the next level of trading success."-Jay Goldman, Hedge Fund Manager, J. Goldman & Co., L.P. "Ari Kiev's Trading in the Zone clearly and forcefully illustrates the mental discipline that will enable a stock trader to improve his performance."-Allan R. Tessler, Chairman and CEO, Jnet Enterprises "Dr. Kiev works with professional traders, including some of the best traders in the country. In Trading in the Zone, he provides numerous case studies based on the market experiences of these traders, told both through narratives and their own words, in order to distill insights and lessons that should prove invaluable to professional and aspiring traders alike."-Jack Schwager, author of The Market Wizards and Stock Market Wizards About the Autor ARI KIEV, MD, is a psychiatrist who specializes in stress management and performance enhancement. He is also President of the Social Psychiatry Research Institute and is recognized worldwide for his pioneering work in transcultural psychiatry, suicidology, and psychopharmacology. His other books include the acclaimed Trading to Win: The Psychology of Mastering the Markets; Transcultural Psychiatry; A Strategy for Daily Living; and The Courage to Live.
Sklep: Maklerska.pl 115,78 zł
Książki / Literatura obcojęzyczna
"This book is a useful source of information to help you take responsibility for the health of your prostate. It gives details of dietary and other lifestyle measures to prevent diseases of the prostate and covers both conventional and natural treatments. I found it very comprehensive." Dr. Andrew Weil, M.D. (http://www.drweil.com/) Healthy Prostate explains how to cure your prostate problem naturally, without the devastating side effects of conventional medical treatments. Prostate cancer, prostatitis, and BPH enlarged prostate are names for prostate diseases. It begs the question: What causes an unhealthy prostate? The problem with conventional prostate treatments is that they attack the symptoms of the disease, downplay the side effects of treatment, and do nothing to eradicate the underlying causes. Doesn't it make more sense to treat the causes? Use your prostate condition as a wake-up call to get healthy! You can reverse a chronic prostate problem by changing your lifestyle. Conventional medicine concentrates on the symptoms and treats them aggressively, which weakens your body. You can't overpower the body without consequences. Do not believe doctors who downplay the side effects of slicing and dicing, radiating, or poisoning the body-there is another way. Your prostate problems can be healed without the dire side effects of incontinence and impotence. Better still, you can prevent prostate disease from happening in the first place! I did and I will show you how to do it for yourself.   Ron Bazar, a Harvard MBA and serial entrepreneur, experienced a sudden complete urinary retention (a painful inability to urinate). At age 55, Ron was diagnosed with BPH, an enlarged prostate. He was scheduled twice for emergency surgery but both times declined.Ron saw top practitioners of all kinds, diligently following their advice but failed to see any results. After over seven years of extensive research and experimentation, Ron finally discovered how to heal his prostate naturally. In Healthy Prostate, Ron shares his insights and unique perspective to assist in empowering you to succeed and heal yourself-no matter what kind of prostate problem you face.
Sklep: Libristo.pl 116,10 zł
Książki / Literatura obcojęzyczna
We are living in a .com world. The old rules are changing, but it is not yet clear what the new rules are. Everything is in flux, and the speed and complexity of the changes are difficult for many of us to absorb. Futurists, historians, and social scientists tell us the transition to a networked economy is the biggest shift in the way the world functions since the Industrial Revolution. The people working today are the bridge generation, spanning the gap between the old and new ways of doing business. The business and professional world is working feverishly to learn how to change its business strategies to capitalize on this .com world. A great deal of attention is directed at the external business issues of designing, marketing, selling, and delivering goods and services in the networked environment. But the internal infrastructure and culture changes that are needed to deliver on those new business strategies have received very little attention so far. Culture.com tackles the question of how to create a corporate culture that matches the new .com business strategy. It explains how a company' s internal culture must adapt to complement, support, and be properly aligned with the organization's external business strategy. And it shows how failure to adapt can undermine, or even destroy, a company's ability to carry out its objectives. Culture.com is a highly practical guide to the pressing corporate culture issues that face every e--business, from .com start--ups to traditional organizations making the transition into the clicks--and--mortar world. * Explains the 9 key characteristics of a .com culture that are vital for all organizations. * Offers practical tips and strategies to ensure that your corporate culture can be a competitive advantage, rather than a liability, in the .com world. * Provides hands--on advice on changing your corporate culture to reflect the new realities of e--business: debugging on the fly, rapid risk taking and decision making, developing a culture of collaboration, building corporate culture in virtual organizations, and much more. * Shows how to break old organizational habits that no longer fit in the world of e--business, and how to learn now ways to think, believe, and behave. * Features examples and interviews from a wide range of companies, government settings, and not--for--profits. Praise for Culture.com "What a simple, yet profound, understanding of culture! This is a wise, practical and important guide in navigating todaya s a dot coma whitewater world." -- Dr. Stephen R. Covey, the author of The Seven Habits of Highly Effective People "At last someone has paid attention to that most powerful force called a culturea at just the right time. As has always been the case, either we manage culture or it manages us. As we go deeper into this new world of bricks and clicks, it is imperative that we rededicate ourselves to the creation and survival of exceptional business cultures." -- Jim Hammock, CEO and Chairman, Hire.com "Fast--paced and readable, Culture.com combines examples from successful .com companies with practical tips to guide executives struggling to build lasting corporations in the virtual settings of the global economy. The authors are well ahead of most business school research." -- David O. Porter, Professor of Management and former Dean, School of Management, University of Alaska, Fairbanks; Founding Director of the Idaho Department of Commerce "Competing in the e--business world requires companies to shape their corporate culture to implement their business strategies. The authors of Culture.com have recognized this reality and provide practical tips, real--world stories, and smart guidance vital to executives, managers, and employees alike." -- J.W. Marriott, Jr., Chairman and CEO, Marriott International "Culture.com is a much--needed, practical, and complete guide to help companies make the transition in todaya s workplace in order to survive and succeed. Focusing on the use of every individuala s creative power, talents, and experience has been lacking, is needed, and this book shows the way." -- John D. Baker, President, John D. Baker & Associates, and retired Vice President, Commercial, Mars, Inc. "With the speed and complexity of the business environment today, Culture.com is a lighthouse beacon offering direction out of the fog and uncertainty. It provides all of us who are journeying to new places a solid bearing and sage advice to chart a safe course." -- Janice Wismer, Vice President, Human Resources, Canadian Tire Retail "No matter where you are in an organization, or who you work for, having a a livinga corporate culture in place that supports the values of what you believe in--and is demonstrated every day in your actions--is key to the degree of your success. It is the deciding factor between just succeeding, and being great. Developing and living those values that are at the core of your culture, is the challenge we all face. It requires continuous learning and change. Culture.com can help you with this." -- Bruce Freeman, Vice President and Information Officer, Burlington Northern Santa Fe Railway
Sklep: Libristo.pl 112,20 zł
Książki / Literatura obcojęzyczna
Young people talk frankly, eloquently and often movingly about sex and relationships in this detailed investigation of the social construction of sexuality. Drawing on empirical studies the authors develop a feminist theory which shows the power of heterosexuality as masculine, and the relevance of this power to young people's management of sexual safety. Based on research into young people's sexual cultures undertaken over ten years, the authors argue that 'sexual activity and empowerment do not necessarily go hand in hand'. While a minority of young people succeed in negotiating safe and pleasurable sexual relationships, for many the experience of adolescent sex continues to be 'nasty, brutish and short'. Old taboos about premarital sex may have been broken, but old ideas about sex being a man's pleasure and a woman's duty live on. Young women are left with the worst of both worlds. They are expected to be sexual but not taught to enjoy it, vulnerable to pregnancy but not in control of sexual safety. When it comes to sex young women have a 'male-in-the-head', a voice that tells them that using condoms 'is like chewing toffee with a wrapper on' and that sex is finished 'when he has finished'. Despite the effects of feminism, boys do not yet have a 'woman-in-the-head'. Even those 'new men' and 'new lads' who recognise that women have changed are still liable to revert to double standards when it comes to sex. As one young man points out 'I don't believe in sex differences ... but you can't go to bed with someone the first time you get off with them and expect them to give you respect and love, you can't have it both ways'. Women still can't have it both ways but men can-just. The evidence from this study suggests that times are changing, that femininity is moving on and that masculinity is dragging its feet. While girls are outstripping boys in the classroom and the workplace, they are still being kept in their place in the bedroom.
Sklep: Libristo.pl 72,79 zł
Książki / Literatura obcojęzyczna
One of the world's leading neuroscientists teams up with an accomplished writer to debunk the popular left-brain/right-brain theory and offer an exciting new way of thinking about our minds. The revised second edition, with expanded practical applications, highlights how readers can harness the theory to succeed in their own lives.§§For the past fifty years, popular culture has led us to believe in the left-brain vs. right-brain theory of personality types. Right-brain people, we've been told, are artistic, intuitive, and thoughtful, while left-brain people tend to be more analytical, logical, and objective. It would be an illuminating theory if it did not have one major drawback: It is simply not supported by science.§§Dr. Stephen M. Kosslyn, who Steven Pinker calls "one of the world's great cognitive neuroscientists," explains with cowriter G. Wayne Miller an exciting new theory of the brain. Presenting extensive research in an inviting and accessible way, Kosslyn and Miller describe how the human brain uses patterns of thought that can be identified and understood through four modes of thinking: Mover, Perceiver, Stimulator, and Adaptor. These ways of thinking and behaving shape your personality, and with the scientifically developed test provided in the book, you'll quickly be able to determine which mode best defines your own usual style. Once you've identified your usual mode of thought, the practical applications are limitless, from how you work with others when you conduct business, to your personal relationships, to your voyage of self-discovery.
Sklep: Libristo.pl 110,89 zł
Książki / Literatura obcojęzyczna
If Zouncerie Dovell Braxton has learned one thing in her struggle to survive, it is how to overcome adversity. In a personal yet unsentimental voice, Zouncerie shares her extraordinary life experiences in a straightforward way. Intertwining stories that alternately reflect impaired judgment and clear-headed, independent perseverance, Zouncerie clearly demonstrates how her steadfast faith and unwillingness to be a victim allow her to move on after each test of her strength.Zouncerie ascends from abuse at the hands of her stepfather to definitive success as an award-winning teacher. The strength for her challenges and survival lie in between divorces from bigamists, unrequited love, heartache, and financial battles. Her experiences weave an engaging story that will leave you wondering how one woman could survive so many challenges.As an attorney once told Zouncerie, "If we were in a dark alley, and only one of us could come out, my money would be on you. You are a survivor." Her story will motivate young people to believe that they can survive and succeed, no matter what life presents. Adults, too, will gain insight into how to overcome difficulties and emerge unscathed.
Sklep: Libristo.pl
Sklepy zlokalizowane w miastach: Warszawa, Kraków, Łódź, Wrocław, Poznań, Gdańsk, Szczecin, Bydgoszcz, Lublin, Katowice
Szukaj w sklepach lub całym serwisie
2. Szukaj na wszystkich stronach serwisu
t1=0.071, t2=0, t3=0, t4=0.024, t=0.071