krainaksiazek beyond and between the veil 20115071
- znaleziono 6 produktów w 1 sklepie 73,52 zł
Książki / Literatura obcojęzyczna
Sexual inequality is a prominent feature of both Western and Islamic societies, but the underlying concepts of female sexuality in Christian and Muslim traditions are very different. In this classic study, Fatema Mernissi argues that many Muslim scholars historically portrayed women as active and in possession of an aggressive sexuality. Such traditions as veiling and domestic isolation arose from a desire to control the potential threat posed to the social order by women's sexuality. The requisites of modernization, however, are incompatible with these traditional Islamic structures, and the ensuing contradictions now pervade nearly every Muslim country. Mernissi explores the historical links between the religion of Islam, the societal oppression of women, and the suppression of democracy in predominantly Muslim nations.
Sklep: Libristo.pl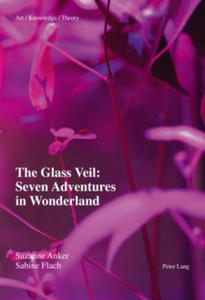 146,39 zł
Książki / Literatura obcojęzyczna
In this collaborative work between artist and theorist Suzanne Anker and art historian Sabine Flach, the study of image production unveils the reality of pictures beyond their function as mere representations of the world. The visuals range from firsthand accounts of specimen collections in historical medical museums, to scientific research laboratories, to studies of plant propagation, among other themes concerning life forms and Bio Art. Focusing on systems of artistic knowledge, the authors demonstrate how context, scale and framing devices alter meaning in pictorial systems. Somatic responses, classification networks and image banks are explored as they relate to intersections in visual art and the biological sciences.
Sklep: Libristo.pl 248,27 zł
Książki / Literatura obcojęzyczna
Graciela De Pierris presents a novel interpretation of the relationship between skepticism and naturalism in Hume's epistemology, and a new appraisal of Hume's place within early modern thought. Whereas a dominant trend in recent Hume scholarship maintains that there are no skeptical arguments concerning causation and induction in Book I, Part III of the Treatise, Graciela De Pierris presents a detailed reading of the skeptical argument she finds there and how this argument initiates a train of skeptical reasoning that begins in Part III and culminates in Part IV. This reasoning is framed by Hume's version of the modern theory of ideas developed by Descartes and Locke. The skeptical implications of this theory, however, do not arise, as in traditional interpretations of Hume's skepticism, from the 'veil of perception.' They arise from Hume's elaboration of a presentational-phenomenological model of ultimate evidence, according to which there is always a justificatory gap between what is or has been immediately presented to the mind and any ideas that go beyond it. This happens, paradigmatically, in the causal-inductive inference, and, as De Pierris argues, in demonstrative inference as well. Yet, in spite of his firm commitment to radical skepticism, Hume also accepts the naturalistic standpoint of science and common life, and he does so, on the novel interpretation presented here, because of an equally firm commitment to Newtonian science in general and the Newtonian inductive method in particular. Hume defends the Newtonian method (against the mechanical philosophy) while simultaneously rejecting all attempts (including those of the Newtonians) to find a place for the supernatural within our understanding of nature.
Sklep: Libristo.pl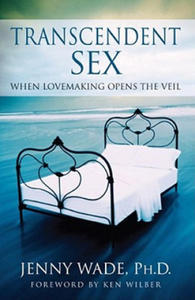 109,13 zł
Książki / Literatura obcojęzyczna
IT'S NOT JUST SEX. IT'S NOT JUST LOVE. IT'S SOMETHING MORE.... But what could be better than sex? How about lovemaking that sweeps people into new realities, producing altered states of consciousness a thousand times more powerful than the most earth-shattering orgasm? Lovemaking so spectacular that it truly is a religious experience? "Transcendent Sex" is not about the "Tantric method." It is about the best-kept secret in human history: that ordinary people, with no special training, can find themselves in different spiritual realms when making love -- an experience so profound that nothing will ever be the same. It is about sex that triggers episodes identical to the highest spiritual states -- as described in the annals of shamanism, yoga, Buddhism, Christianity, Judaism, and Islam -- including visions, channeling, reliving past lives, transcending the laws of physics, and seeing the face of God. This revealing book tells of lovers who engaged in sex as usual and suddenly found the veil between the worlds torn open. "Transcendent Sex," like any other spiritual awakening, changes lives. Atheists have become believers; long-standing psychological wounds have been healed; and the sexually abused have become whole. These are the inspiring, incredible true stories of people who experienced an ecstasy and fulfillment beyond the borders of this world.
Sklep: Libristo.pl 118,69 zł
Magic Island Oxford University Press, Canada
Książki / Literatura obcojęzyczna
L.M.Montgomery grew up in Prince Edward Island, a real place of "politics and potatoes." But it's her fictional island, a richly textured imaginative landscape that has captivated a world of readers since 1908, when Anne of Green Gables became the first of Montgomery's long string of bestsellers. In this wide-ranging and highly readable book, Elizabeth Waterston uses the term "magic" to suggest that peculiar, indefinable combination of attributes that unpredictably results in creative genius. Montgomery's intelligence, her drive, and her sense of humour are essential components of this success. Waterston also features what Montgomery called her "dream life," a "strange inner life of fancy which had always existed side by side with my outer life." This special ability to look beyond the veil, to access vibrant inner vistas, produced deceptively layered fictions out of a life that saw not just its share of both fame and ill fortune, but also what Waterston calls "dark passions." A true reader's guide, Magic Island explores the world of L.M. Montgomery in a way never done before. Each chapter of Magic Island discusses a different Montgomery book, following their progression chronologically. Waterston draws parallels between Montgomery's internal "island," her personal life, her professional career, and the characters in her novels. Designed to be read alongside the new biography of Montgomery by Mary Rubio, this is the first book to reinterpret Montgomery's writing in light of important new information about her life. A must-read for any Montgomery fan, Magic Island offers a fresh and insightful look at the world of L.M. Montgomery and the "magic" of artistic creation.
Sklep: Libristo.pl 74,35 zł
Książki / Literatura obcojęzyczna
In 1932, Vincent Krall sets out to create his perfect woman by reanimating the corpse of the love of his life. He'll soon discover, however, that man was never meant to peer beyond the veil between life and death, and a woman is not as easily controlled as he believes.
Sklep: Libristo.pl
Sklepy zlokalizowane w miastach: Warszawa, Kraków, Łódź, Wrocław, Poznań, Gdańsk, Szczecin, Bydgoszcz, Lublin, Katowice
Szukaj w sklepach lub całym serwisie
2. Szukaj na wszystkich stronach serwisu
t1=0.027, t2=0, t3=0, t4=0, t=0.027