krainaksiazek blackfeet indian stories 20093163
- znaleziono 10 produkty w 3 sklepach 38,06 zł
Książki
Sklep: KrainaKsiazek.pl
37,65 zł 76,17 zł 130,12 zł 38,63 zł 45,99 zł
Książki Obcojęzyczne>Angielskie>Society & social sciences>Society & culture: general>Popular beliefs & controversial knowledge>Folklore...
0x0004a77200000000
Sklep: Gigant.pl 32,24 zł
Książki / Literatura obcojęzyczna
Delightful fables offer explanations of "Why the Chipmunk's Back is Striped," "How the Otter Skin Became Great Medicine," "How the Man Found His Mate," and "Why Blackfeet Never Kill Mice," more. 32 illustrations.
Sklep: Libristo.pl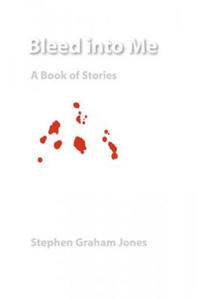 82,07 zł
Bleed into Me University of Nebraska Press
Książki / Literatura obcojęzyczna
We stare at each other because we don't know which tribe and then nod at the last possible instant. Standard procedure. You pick it up the first time a white friend leads you across a room just to stand you up by another Indian arrange you like furniture like you should have something to say to each other.As one character after another tells it in these stories much that happens to them does so because "I'm an Indian." And as Stephen Graham Jones tells it in one remarkable story after another the life of an Indian in modern America is as rich in irony as it is in tradition. A noted Blackfeet writer Jones offers a nuanced and often biting look at the lives of Native peoples from the inside. A young Indian mans journey to discover America results in an unsettling understanding of relations between whites and Natives in the twenty-first century a relationship still fueled by mistrust stereotypes and almost casual violence. A character waterproofs his boots with transmission fluid; another steals into Glacier National Park to hunt. One man uses watermelon to draw flies off poached deer; another in a modern twist on the captivity narrative kidnaps a white girl in a pickup truck; and a son bleeds into the father carrying him home.Rife with arresting and poignant images fleeting and daring in presentation weighty and provocative in their messages these stories demonstrate the power of one of the most compelling writers in Native North America today.
Sklep: Libristo.pl 207,78 zł
Książki / Literatura obcojęzyczna
INTRODUCTION THIS BOOK is the story of the warfare of the most warlike tribe of the warlike Plains Indians, recorded by George Bird Grinnell. No other writer of his generation was associated with so many Plains tribes so continuously and for so long a time. As naturalist he accompanied General George Armstrong Custers expedition to the Black Hills in 1874. For nearly sixty years after that time, until his death In 1938, he was much Indians, and came to enjoy the confidence and respect of the leading chiefs and warriors of several tribes, including the Blackfeet and Pawnees, though as his many books amply prove, he was most intimate with the Cheyennes. His integrity, sincerity, sympathy, and understanding made him welcome in every tipi. own research among the Northern Cheyennes in later years, I found that a letter from Grinnell opened every door was one of the very few historians who knew how to get authentic information from Indians, and how to present things as they saw them in readable form. Now that all the old-time warriors have crossed the Great Divide, it has become the fashion among some writers who never knew the chiefs to impugn the reliability of Indian testimony. No doubt many stories were published purporting to be Indian testimony though with little basis in fact or understanding. But Grinnell found among the Cheyennes, as I did among the Sioux, that their leaders were men of honor and veracity, honest and guarded in their statements, avoiding hearsay. As a matter of fact, anyone familiar with old-time warriors will prefer their account of a battle to any other. For, in the first place, the Indian was an objective, unimaginative observer. Besides, he was keenly interested in what went on because his own rating in the tribe depended upon his proven coups and deeds of daring, and he kept a sharp eye on the warriors who competed with him for such honors. Moreover, he was usually a veteran who had been on the warpath again and again since his early teens, and was commonly so well mounted that he could out-ride his enemies if the fight went against him. He was also a professional hunter who made his living daily with the same weapons with which he made his war. Moreover, so long as he lived, he often had to recite publicly, and in the presence of his rivals, just what he had seen and done in battle. For by custom a war story narrated by its hero formed the inevitable credentials and prelude to every public action in the tribe. No wonder General Frederick W. Benteen described the Cheyennes and Sioux who destroyed Custer thus Good shots, good riders, and the best fighters the sun ever shone on. We give you The Fighting Cheyennes Norman, Oklahoma February 21, with the wars of the Cheyennes. A fighting and a fearless people, the tribe was almost constantly at war with its neighbors, but until 1856 was friendly to the whites. The Cheyennes fought well, but they will fight no more. Their wars have long been over. Their tribal wanderings ceased before 1880. Skeekathey have been confined on two reservations, one in Oklahoma, and the other in Montana. When their struggles with the white men began, some of their older and wiser men strove earnestly to preserve peace, but their efforts failed. In an Indian camp individual liberty is the law, and the Cheyennes were a proud, headstrong, and obstinate people. During these first wars between the whites and the Cheyennes, the United States government was struggling for its very life. Its attention was concentrated on the war between the North and the South, and the movements of a few Indians on the thinly settled frontier attracted little notice. The so-called Sand Creek Massacre . . took place toward the close of the Civil War,- ...
Sklep: Libristo.pl 69,37 zł
Pretty-Shield University of Nebraska Press
Książki / Literatura obcojęzyczna
Pretty-shield, the legendary medicine woman of the Crows, remembered what life was like on the Plains when the buffalo were still plentiful. A powerful healer who was forceful, astute, and compassionate, Pretty-shield experienced many changes as her formerly mobile people were forced to come to terms with reservation life in the late nineteenth century. Pretty-shield told her story to Frank Linderman through an interpreter and using sign language. The lives, responsibilities, and aspirations of Crow women are vividly brought to life in these pages as Pretty-shield recounts her life on the Plains of long ago. She speaks of the simple games and dolls of an Indian childhood and the work of the girls and women - setting up the lodges, dressing the skins, picking berries, digging roots, and cooking. Through her eyes we come to understand courtship, marriage, childbirth and the care of babies, medicine-dreams, the care of the sick, and other facets of Crow womanhood. Alma Snell and Becky Matthews provide a new preface to this edition. Frank B. Linderman (1869-1938) lived closely with the Flatheads, Blackfeet, Crows, and other Native Americans of the northern Plains for many years. His books include "Plenty-coups: Chief of the Crows" and "The Montana Stories of Frank B. Linderman", both available in "Bison Books" editions. Alma Snell, the granddaughter of Pretty-shield, is the author of her own memoir, "Grandmother's Grandchild" (Nebraska 2000). Becky Matthews is the editor of Snell's memoir.
Sklep: Libristo.pl
Sklepy zlokalizowane w miastach: Warszawa, Kraków, Łódź, Wrocław, Poznań, Gdańsk, Szczecin, Bydgoszcz, Lublin, Katowice
Szukaj w sklepach lub całym serwisie
2. Szukaj na wszystkich stronach serwisu
t1=0.035, t2=0, t3=0, t4=0.021, t=0.036