krainaksiazek business law in scotland 20128498
- znaleziono 13 produktów w 3 sklepach 249,99 zł
Książki Obcojęzyczne>Angielskie>Law>Laws of Specific jurisdictions>Company, commercial & competition law>Commercial law
Sklep: Gigant.pl 174,99 zł
Książki Obcojęzyczne>Angielskie>Law>Laws of Specific jurisdictions>Environment, transport & planning law>Environment lawKsiążki Obcojęz...
Analysing Statutory Law Alongside Case-law Examples Of The Law In Practice, Students And Practitioners Of Environmental Law Will Gain An Understanding Of The Issues In The Jurisdiction Of Scotland. This Includes An Exploration Of The Contribution Of European Environmental Law And The Impact Of Human Rights Jurisprudence On Scots Environmental Law.
Sklep: Gigant.pl 437,51 zł
Książki / Literatura obcojęzyczna
A comprehensive account of the law of arbitration in Scotland. This book describes in considerable detail contemporary law and practice - especially in the conduct of arbitration proceedings. Practising lawyers, professional arbiters, students and business people who resort to arbitration in Scotland will find this book essential.
Sklep: Libristo.pl 559,99 zł
Książki Obcojęzyczne>Angielskie>Law>Laws of Specific jurisdictions>Taxation & duties law>Trusts & estates taxationKsiążki Obcojęzyczne&...
Sklep: Gigant.pl 559,99 zł
Książki Obcojęzyczne>Angielskie>Economics, finance, business & management>Finance & accounting>Finance>Public finance>TaxationKsiążk...
Sklep: Gigant.pl 539,99 zł
Książki Obcojęzyczne>Angielskie>Law>Laws of Specific jurisdictions>Taxation & duties law>Trusts & estates taxationKsiążki Obcojęzyczne&...
Sklep: Gigant.pl 570,73 zł
Space Law Ashgate Publishing Limited
Książki / Literatura obcojęzyczna
Space law is an area of International Law that has developed massively in the last fifty years. Francis Lyall, Emeritus Professor of Public Law at the University of Aberdeen, Scotland, and Paul B. Larsen, Adjunct Professor at Georgetown Law Centre, Washington DC, and formerly lawyer for the Office of the US Secretary of Transportation, have been involved with it since their days at the Institute of Air and Space Law, McGill University, Montreal, in 1963-64 and both teach Space Law at their respective Universities. This book gathers together their experience in readable form, and, with an extensive citation of the literature of space law, its discussion provides an excellent source for both students and practitioners. This title covers such topics as: Law - International Law; General Aerospace & Aviation; and, Aviation Business & Economics.
Sklep: Libristo.pl 3,10 zł
Książki & Multimedia > Książki
Nazwa - Temperówka kum z pojemnikiem fluorescencyjna 210K Fish Wydawca - KUM Kod ISBN - 4064900016314 Kod EAN - 4064900016314 Podatek VAT - 23%
Sklep: InBook.pl 58,06 zł
Książki & Multimedia > Muzyka
Opis - Autor hitu
Sklep: InBook.pl 136,39 zł
Książki / Literatura obcojęzyczna
Source: Wikipedia. Pages: 131. Chapters: Asylum and Immigration Tribunal, Republic, Missouri, Green Oak Township, Michigan, Hong Kong Disneyland, Google Voice, Schwa, Gayrussia.ru, Georgia Aquarium, Hong Kong Disneyland Resort, Boeing Galleries, Shrek 4-D, Front Row Motorsports, WrestleReunion, Salwa Judum, Security and Prosperity Partnership of North America, Okinawa Institute of Science and Technology, GCap Media, Community-based monitoring, A1 Team Germany, Art of War Fighting Championship, Kurdistan Regional Government, Open Invention Network, Blue Stream, Poker Players Alliance, Kentucky Equality Federation, IGoogle, Fear Factor Live, The World Can't Wait, Pop 100, Project Klebnikov, Bag & Baggage Productions, Cabinet of Anders Fogh Rasmussen II, Business Transformation Agency, Shimmer Women Athletes, North Carolina Research Campus, United States Chess League, Gamelan Council, Concordia Station, The Strolling Theatricals, Withington Community Hospital, World Combat League, Kposowa Foundation, Al-Azhar Park, Denver Roller Dolls, Phoenix of New Orleans, Trup Tindakan Cepat, G8+5, Independence First, Digital Classicist, Higher Education Quality Council of Ontario, Heart Attack Grill, European Consumer Centres Network, Gold Star Families for Peace, Elite Fighting Championship, UCL Ear Institute, Artemis, Large Cities Climate Leadership Group, World Day of Remembrance for Road Traffic Victims, Townsville Aboriginal and Torres Strait Islander Cultural Centre, Red Horse Racing, Blue Thong Society, CUMEX, Aster Data Systems, Dominion of British West Florida, Lixtor, Penn West Exploration, UbuntuNet Alliance for Research and Education Networking, Deep South Wrestling, Turn One Racing, Staffordshire County Senior League, Wonderla, Envoy enterprises, Bialogue, Retro Productions, Comillas Foundation, New Wrestling Stars, Cripple Creek Theatre Company, Italy-USA Foundation, Dancetracks Digital, Ski Dubai, Roberts Court, Les' Copaque Production, NASDAQ Dubai, Wikispaces, Equality Ohio, Amager Strandpark, Fast Falls the Eventide, INRegistry, Wings of Storm, Eddie Sharp Racing, Free Radical Centre, Copper Coast Wines, Imago Film Festival, Xavier University School of Medicine, Aruba, Baltic Ground Services, Almatti Dam, Appalachian and Ohio Railroad, IMT Gallery, Salt City Derby Girls, G8 Climate Change Roundtable, Conservative Future Scotland, Kilchoman Distillery, REN21, Institut des Amériques, Cerulean Warbler Bird Reserve, Kingdom of Vikesland, Intellectual Property High Court, Detroit Derby Girls, Barnbougle Dunes, Worldwide Online Olympiad Training, Rockstar London, Barton Family Foundation, Youth Speaks Hawaii, Sartorial Contemporary Art, Renegade Rollergirls, Street Angels, Democratic Pacific Union, Walter Maciel Gallery, Chab Dai, Sendai Girls' Pro Wrestling, Macau Business Management Educational Centre, United Soccer Conference, Truly Indie, Center for Maritime Archaeology and Conservation, Beechworth Correctional Centre, Unplugged Cities, East Bay Children's Book Project, Victorian Students' Aid Program, Charm City Roller Girls, Witness Against Torture, MetaBrainz Foundation, All India Shia Personal Law Board, Danish National Space Center, Association of Revenue and Customs, Unionist Movement of the Republic of Moldova, Campaign for a Scottish Olympic Team, SERC Reliability Corporation, Digital Government Society of North America, The Service Network for Children of Inmates, Forth & Towne, Boston Derby Dames, Artist Foundation of San Ant...
Sklep: Libristo.pl 136,86 zł
Książki / Literatura obcojęzyczna
Following the loss of his lucrative oil-industry job, Ace Mulligan quickly learns that available work within the confines of the law doesn't readily meet his financial requirements. He decides to turn his many talents toward jobs beyond conventional legal parameters, beginning with the heist of a gold coin collection worth half a million dollars.In his new line of work, Ace is quite busy with arson, oilfield theft, international money laundering, prostitution, drug smuggling, and espionage. He steals from the Mafioso and narrowly escapes murder attempts. When he is kidnapped and put into a mental institution, Ace is beaten and interrogated for information about his business cohorts.Ace amasses considerable wealth and a host of enemies, including a corrupt district attorney, an IRS fraud investigator, and a British Scotland Yard inspector. He enjoys female companionship with a redheaded prostitute, a seamstress of considerable talent, a Swiss banker, and a member of the Houston vice squad who is anxious to lead him to the altar. Among the many eccentric characters along his journey, Ace must discern who he can successfully deceive-and who may just be deceiving him.
Sklep: Libristo.pl 468,72 zł
Książki / Literatura obcojęzyczna
In May 1997, IBM's Deeper Blue defeated the world chess champion Gary Kasparov, showing that an artificial intelligence system can outplay even the most skilled of human experts. Since the first expert systems appeared in the late sixties, we have seen three decades of research and development engineer human knowledge to more practical ends, in a pioneering effort that has integrated diverse areas of cognitive and computer science. Today, expert systems exist in many forms, from medical diagnosis to investment analysis and from counseling to production control. This third edition of Peter Jackson's best-selling book updates the technological base of expert systems research and embeds those developments in a wide variety of application areas. The earlier chapters have been refocused to take a more practical approach to the basic topics, while the later chapters introduce new topic areas such as case-based reasoning, connectionist systems and hybrid systems. Results in related areas, such as machine learning and reasoning with uncertainty, are also accorded a thorough treatment. The new edition contains many new examples and exercises, most of which are in CLIPS, a language that combines production rules with object-oriented programming. LISP, PROLOG and C++ are also featured where appropriate. Interesting problems are posed throughout, and are solved in exercises involving the analysis, design and implementation of CLIPS programs. This book will prove useful to a wide readership including general readers, students and teachers, software engineers and researchers. Its modular structure enables readers to follow a pathway most suited to their needs, providing them with an up-to-date account of expert systems technology. Peter Jackson is Director of Research at West Group, a division of The Thomson Corporation and the leading provider of information to the US legal market. Peter drives the application of natural language and information retrieval technologies to the information needs of law and business. Previous appointments include Principal Scientist at the McDonnell Douglas Research Laboratories in Saint Louis, Missouri, and Lecturer in the Department of Artificial Intelligence at the University of Edinburgh, Scotland.
Sklep: Libristo.pl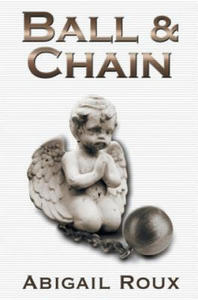 86,65 zł
Książki / Literatura obcojęzyczna
Home from their unexpected deployment, the former members of Marine Force Recon team Sidewinder rejoin their loved ones and try to pick up the pieces of the lives they were forced to leave behind. Ty Grady comes home to Zane Garrett, only to find that everything around him has changed-even the men he went to war with. He barely has time to adjust before his brother, Deuce, asks Ty to be his best man. But that isn't all Deuce asks Ty to do, and Ty must call for backup to deal with the business issues of Deuce's future father-in-law. Nick O'Flaherty and Kelly Abbott join Ty and Zane at the wedding on an island in Scotland, thinking they're there to assuage Deuce's paranoia. But when bodies start dropping and boats start sinking, the four men get more involved with the festivities than they'd ever planned to. With the clock ticking and the killer just as stuck on the isolated island as they are, Ty and Zane must navigate a veritable minefield of family, friends, and foes to stop the whole island from being destroyed.
Sklep: Libristo.pl
Sklepy zlokalizowane w miastach: Warszawa, Kraków, Łódź, Wrocław, Poznań, Gdańsk, Szczecin, Bydgoszcz, Lublin, Katowice
Szukaj w sklepach lub całym serwisie
2. Szukaj na wszystkich stronach serwisu
t1=0.042, t2=0, t3=0, t4=0, t=0.042