krainaksiazek easy money forex trading for beginners 20093195
- znaleziono 10 produkty w 2 sklepach 437,27 zł 437,09 zł 437,09 zł 437,09 zł 417,47 zł 418,71 zł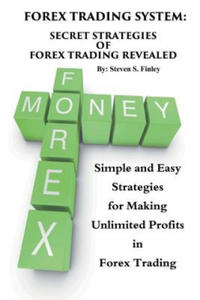 35,52 zł
Książki / Literatura obcojęzyczna
FOREX TRADING SYSTEM: SECRET STRATEGIES OF FOREX TRADING REVEALED Simple and Easy Strategies for Making Unlimited Profits in Forex Trading provides you with step by step instructions for setting up a simple trading system. This beginner's book is a very quick read, but shows you how to easily design an indicator and provides the reader with a set of entry and exit rules and money management principles. It focuses on teaching you how to consistently earn per trading session, and from there how to adjust your trade size to reach your desired profit level. This book has a series of powerful, easy-to-use trading strategies that anyone can use, regardless of their level of experience, but it is especially useful for beginners. Specific entry and exit techniques are designed to eliminate guesswork in your trading. In this Forex trading system you will learn: The primary tools for technical analysis, the basic components that every successful Forex strategy must have; which trades to avoid and a simple technique to show you which trades just not worth the risk PLUS much more... And, whether you're a recent college grad or a baby Boomer preparing to retire; a middle manager or business owner; or looking for a reliable second income stream, this book can help you to achieve the financial independence you want and deserve by trading the Forex market, no matter what your life stage, income bracket, or professional standing. "This is an excellent primer for traders at the start of their Forex trading career. Foreign exchange impacts us all and particularly those of us investing globally. This book gives a fascinating insight into exactly how the Foreign Exchange market, the world's largest, actually works.
Sklep: Libristo.pl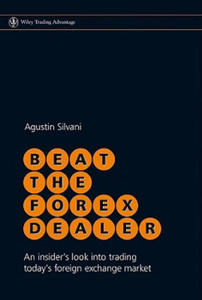 308,16 zł
Książki / Literatura obcojęzyczna
The foreign-exchange market is often referred to as the Slaughterhouse where novice traders go to get 'chopped up'. It is one of egos and money, where millions of dollars are won and lost every day and phones are routinely thrown across hectic trading desks. This palpable excitement has led to the explosion of the retail FX market, which has unfortunately spawned a new breed of authors and gurus more than happy to provide misleading and often downright fraudulent information by promising traders riches while making forex trading 'easy'. Well I'll let you in on a little secret: there is nothing easy about trading currencies. If you don't believe me then stop by Warren Buffet's office and ask him how he could lose $850m betting on the dollar or ask George Soros why his short yen bets cost him $600m not once but twice in 1994. What's wrong with these guys, don't they read FX books? In reality, the average client's trading approach combined with the unscrupulous practices of some brokers make spot FX trading more akin to the games found on the Vegas strip than to anything seen on Wall St. The FX market is littered with the remains of day traders and genius 'systems,' and to survive in the long-run traders have to realize that they are playing a game where the cards are clearly stacked against them. Have you ever had your stop hit at a price that turned out to be the low/high for the day? Bad luck perhaps? Maybe. What if it happens more than once? Do you ever feel like the market is out to get you? Well guess what, in this Zero Sum game it absolutely is. Covering the day-to-day mechanics of the FX market and the unsavoury dealings going on, Beat the Forex Dealer offers traders the market-proven trading techniques needed to side-step dealer traps and develop winning trading methods. Learn from an industry insider the truth behind dirty dealer practices including: stop-hunting, price shading, trading against clients and 'no dealing desk' realities. Detailing the dealer-inspired trading techniques developed by MIGFX Inc, consistently ranked among the world's leading currency trading firms, the book helps turn average traders into winning traders; and in a market with a 90# loss rate winning traders are in fact quite rare! More than just a simple manual, Beat the Forex Dealer brings to life the excitement of the FX market by delivering insights into some of the greatest trading triumphs and highlighting legendary disasters; all written in an easy to read style. Make no mistake about it there is a lot of money to be made in currency trading, you just have to know where to look. Sidestepping simple dealer traps is one way of improving your daily p&l, but it is surely not the only one. Successful trading comes down to taking care of the details, which means skipping the theoretical stuff and providing only up-to-date, real-life examples while sharing the FX trading tips that have proved so profitable over the years. By stripping away the theory and getting down to the core of trading, you too will find yourself on the way to beating the forex dealer!
Sklep: Libristo.pl 281,28 zł
Książki / Literatura obcojęzyczna
A practical guide to trading the foreign exchange market The Ed Ponsi Forex Playbook offers a visual approach to learning specific trading strategies and identifying profitable trading opportunities in the Forex arena. Page by page, it skillfully describes strategies for long-term trading, swing trading, and day trading in a clear, easy-to-understand manner. Written by the author of the hugely successful Forex Patterns and Probabilities, The Ed Ponsi Forex Playbook takes the entire concept of Forex education to a new level. The author raises the bar with this ambitious work, presenting fresh new strategies and concepts. Ponsi uses clever analogies and comparisons to make his explanations crystal clear. With Ponsi as your "coach", the book employs sports analogies to show you, his players, the way to victory on the Forex playing field Strips away the mystery, showing exactly how successful Forex traders make money Explains complex financial concepts in ways that the average person can understand Provides not only useful information, but actionable information to the Forex trader The foreign exchange market is the most actively traded market in the world, and Ed Ponsi is world-renowned as one of the foremost educators in this field. With The Ed Ponsi Forex Playbook as your guide, you'll learn how to take advantage of the many opportunities found in the Forex arena.
Sklep: Libristo.pl 284,64 zł
Książki / Literatura obcojęzyczna
The step-by-step visual guide to spotting potential price movements and improving returns§Bloomberg Visual Guide to Chart Patterns is a concise and accessible visual guide to identifying, understanding, and using chart patterns to predict the direction and extent of price moves. Packed with visual learning enhancements and exercises, this innovative book helps savvy investors and professionals alike master the essential skills of chart pattern recognition. Follow along as chart pattern expert Thomas Bulkowski teaches you to recognize important peaks and valleys that form patterns--footprints of the smart money.§Nearly 200 color charts assist in providing a step-by-step approach to finding those footprints, interpreting them, and following them. Popular patterns such as head-and-shoulders, double tops and bottoms, triangles, gaps, flags, and pennants are just a few of the many patterns explored throughout the book.§For the sophisticated trader or investor, the book also provides statistical research to support the claims of pattern behavior, trading signals, and setups, in an easy to understand way.§Discusses chart pattern identification guidelines, psychology, variations, failures, and buy and sell signals§Covers the most popular and common chart patterns as well as lesser-known ones like throwbacks, pullbacks, and busted patterns§Incorporates quizzes, step-by-step exercises, enhanced graphics and video tutorials to immerse the reader in the world of chart patterns§Designed for use by investors and traders, from beginners to experts looking for a practical, easy-to-use guide, comprehensive reference, Bloomberg Visual Guide to Chart Patterns provides a sophisticated introduction to the world of chart patterns.
Sklep: Libristo.pl
Sklepy zlokalizowane w miastach: Warszawa, Kraków, Łódź, Wrocław, Poznań, Gdańsk, Szczecin, Bydgoszcz, Lublin, Katowice
Szukaj w sklepach lub całym serwisie
2. Szukaj na wszystkich stronach serwisu
t1=0.062, t2=0, t3=0, t4=0, t=0.062