krainaksiazek el arte de la guerra spanish edition 20119800
- znaleziono 6 produktów w 3 sklepach 52,38 z³
Ksi±¿ki
Sklep: KrainaKsiazek.pl 32,72 z³
Ksi±¿ki
Sklep: KrainaKsiazek.pl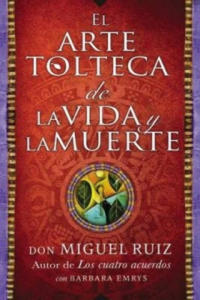 68,86 z³
Ksi±¿ki / Literatura obcojêzyczna
El maestro de sabiduria espiritual y autor del extraordinario best seller internacional del New York Times Los cuatro acuerdos lleva a los lectores en un mistico viaje personal inspirado en los Toltecas, abordando un nivel mas profundo de doctrina espiritual y conciencia.
Sklep: Libristo.pl 47,60 z³
Ksi±¿ki / Literatura obcojêzyczna
Bilingual children's story with 28 colorful full-page illustrations Five stars on Amazon - "The message is so sweet and important! A must read!" - Sara M "I would do everything she did. I love it!" - Katrina, age 9 "Cake for Breakfast Every Day" is a feel-good story for bilingual families to share. The story is that of a little girl who imagines all the fun things she would do if she lived in a house with no rules. You'll be giggling as she collects 100 pets and puts a trampoline in her bedroom. Written and illustrated by award-winning journalist Kathleen Rasche, "Cake for Breakfast Every Day" is simple reading for reluctant readers or those learning Spanish. It's meant to be shared. Take the story off the page, too. Readers can imagine aloud all the fun they would have in a house with no rules. Of course, in the end the child realizes having someone to love her is better than anything she can imagine. Both the English and Spanish words are on each page! The story is also published in an English only edition, and in additional bilingual editions - English and Traditional Chinese, and English and French. Visit http://www.cakeforbreakfasteveryday.com to watch the book trailer. Sique las aventuras de un niño cuya imaginaci¿n te llevara nendo. Imaginese todas las cosas divertidas que puedes hacer si usted vive en una casa sin regias. ¿Qué haria usted en una casa sin gelas? ¿Le pusiera un trampolín en cada habitación? Usted puede incluso comer pastel pana el desayuno todos los días. Compártelo con alguien que usted ama. En Inglés y Español. Los padres pueden tomar la historia de las páginas y que sea interactivo, fomentando sus niños a usar su propia imaginación a medida que siguen adelante. ¿Cuál sería su hijo a hacer si no hay reglas en su casa? ¿Sería una tormenta dar miedo? ¿Pueden encontrar el ratón escondido en tres de las ilustraciones? ¿Qué animales iban a tener? Los padres pueden jugar a lo largo de ellos y compartir todas las cosas que harían sin reglas. Los educadores también pueden usar la historia en un salón de clases. Después de leer la historia, los estudiantes pueden llegar a su propio escenario " sin reglas" y lo puso en un papel, ya sea como el arte o en un párrafo .
Sklep: Libristo.pl 130,41 z³
Ksi±¿ki / Literatura obcojêzyczna
El sueño de la razón is an excellent example of Antonio Buero Vallejo's
Sklep: Libristo.pl 194,99 z³
Muzyka>Klasyczna
1. Ouverture 2. Air 3. Gavotte I - Gavotte II 4. Vivace 5. Largo Ma Non Tanto 6. Allegro 7. Rondeau 8. Polonaise 9. Allegro 10. Andante 11. Presto 12. (Allegro) 13. Largo 14. Presto 15. Ricercar A 6 101. (Allegro) 102. Andante 103. Allegro Assai 104. Allegro 105. Adagio 106. Allegro 107. Allegro 108. Largo 109. Allegro 110. (Allegro) 111. Adagio - Allegro 112. (Allegro) 113. Andante 114. Allegro Assai 115. Allegro 116. Affettuoso 117. Allegro 201. Gloria In Excelsis Deo 202. Laudamus Te 203. Et Incarnatus Est 204. Osanna In Excelsis 205. Agnus Dei 206. Jesu Bleibet Meine Freude 207. Jauchzet Gott In Allen Landen! 208. Ich Habe Genug 209. Magnificat Anima Mea 210. Deposuit Potentes 211. Wie Soll Ich Dich Empfangen 212. Erleucht' Auch Meine Finstre Sinnen 213. Ach, Grosser Konig 214. Es Ist Vollbracht 215. Rhut Wohl, Ihr Heiligen Gebeine 216. Wir Eilen Mit Schwachen, Doch Emsiger Schritten 217. Sonatina 218. Gottes Zeit Ist Die Allerbeste Zeit 301. Molto Allegro 302. Adagio 303. Allegro Con Brio 304. Andante 305. Presto 306. Adagio 307. Menuetto I 308. Molto Allegro 309. Adagio 310. Rondo (Allegro Vivace) 311. Andantino 312. Presto 401. Overture 402. Non Piu Andrai 403. Porgi, Amor 404. Voi Che Sapete 405. Hai Gia Vinta La Causa...vedro Mentr'io Sospiro 406. Dove Sono 407. Sull'aria 408. Deh Vieni, Non Tardar 409. Bella Vita Militar! 410. Soave Sia Il Vento 411. Smanie Implacabili Che M'agitate 412. L'intatta Fede Che...come Scoglio Immoto Resta 413. Un'aura Amorosa Del Nostro Tesoro 414. Madamina, Il Catalogo E Questo 415. La Ci Darem La Mano 416. Or Sai Chi L'onore 417. Dalla Sua Pace 418. Finch'han Dal Vino 419. Deh, Vieni Alla Finestra 420. Vedrai Carino 421. In Quali Eccessi, O Numi...mi Tradi, Quell'alma Ingrata 422. Questo E Il Fin 501. Rondo Alla Turca (Allegretto) 502. Adagio 503. Das Butterbrot 504. Allegro 505. 12 Variations In C Major On 'Ah, Vous Dirai- Je, Maman', K265/k300e 506. Allegro 507. Romanze (Andante) 508. Menuetto (Allegretto) 509. Rondo (Allegro) 510. Die Schlittenfahrt 511. Fantasia In D Minor, K397/k385g 512. Allegro 513. Maurerische Trauermusik In C Minor, 'Masonic Funeral Music', K477/k479a 514. Allegro 515. Andante 516. Rondo (Allegretto) 601. Adagio 602. Scherzo (Allegro) 603. Allegro Con Brio 604. Scherzo (Allegro Vivace) 605. Menuetto (Allegro Vivace) - Trio (Un Poco Meno Allegro) 606. Allegro Con Brio 607. Allegretto 608. Overture 609. Poco Sostenuto - Vivace 610. Allegretto 611. Allegro Con Brio 612. Allegretto Scherzando 613. Allegro Vivace 614. Turkish March 615. Ode To Joy 701. Allegro Ma Non Troppo 702. Allegro Con Brio 703. Allegro 704. Grave 705. Adagio Cantabile 706. Rondo (Allegro) 707. Adagio Sostenuto 708. No. 25 In A Minor, Woo59 709. Allegro 710. Adagio Molto Espressivo 711. Scherzo (Allegro Molto) 712. Rondo (Allegro Ma Non Troppo) 713. Adagio Sostenuto Ed Esspresivo 714. Polonaise 715. Finale (Presto) 716. Allegro - Allegro Fugato 801. Rondo (Allegro Non Troppo) 802. Adagio Affettuoso Ed Appassionato 803. Menuetto (Allegretto) & Trio 804. Adagio 805. Allegro 806. Tempo Di Menuetto & Trio 807. Entrata (Allegro) 808. Allegro Molto 809. March For Sextet In B Flat Major, Woo29 810. Largo Assai Ed Espressivo 811. Poco Adagio - Allegro 812. Rondo (Allegro) 813. Finale (Presto) 814. Zartliche Liebe, Woo123, 'Ich Liebe Dich' 815. Wonne Der Wehmut, Op. 83, No. 2 816. He Promised Me At Parting 817. Kyrie 818. Gloria In Excelsis Deo - Gratias Agimus Tibi 819. Et Resurrexit Tertia Die - Credo In Spiritum Sanctum 901. Zadok The Priest 902. The Prince Of Denmark's March 903. Lachrimae Antiquae 904. Rondeau 905. Spem In Alium 906. With Lilies White 907. Overture 908. Scene 2 909. Come Ye Sons Of Art, 1694, Ode For Queen Mary 910. O Solitude! Z406 911. The Arrival Of The Queen Of Sheba 912. Hallelujah 913. He Was Despised 914. Water Music Suite No. 2 In D Major 1001. Larghetto: Ombra Mai Fu 1002. Dixit Dominus Domino Meo 1003. Dall' Ondoso Periglio...aure, Deh Per Pieta 1004. Verdi Prati, Selve Amene 1005. Toccata 1006. Altri Canti D'amor 1007. Psalmus 111: Beatus Vir, A 6 1008. Pur Ti Miro 1009. Adagio In G Minor 1010. Miserere A 9 1011. Sonata [6] A 8 'Pian E Forte' 1012. Concerto No. 2 In G Minor, Op. 8, Rv315, 'L'estate' 1101. Gloria In Excelsis Deo 1102. Adagio 1103. Minuetto In A Major 1104. Sonata In D Minor, Kk9 1105. Stabat Mater Dolorosa 1106. Allegro 1107. Crucifixus A 8 1108. Devil's Trill: Allegro 1109. Concerto No. 1 In E Major, Op. 8, Rv269, 'La Primavera' 1110. Allegro 1111. Fandango 1112. O Vos Omnes - Si Est Dolor - Attendite 1113. Diferencias Sobre Las Folias 1114. Ay Luna Que Reluzes 1115. Pavan & Galliard D'alexandra - Circa 1500 1116. Sanctus 1201. Marche De Triomphe 1202. La Marche Des Mousquetaires 1203. Contredanse 1204. Marche De Triomphe 1205. 1er Caprice Ou Caprice De Villers-cotterets 1206. Chaconne 1207. Prelude 1208. Offertoire Sur Les Grands Jeux 1209. Regina Coeli, H32 1210. Panis Angelicus, Motet Du Saint Sacrement, C131 1211. Introit 1212. Tunc Repletum Est Gaudio Nostrum 1213. La Plainte, Ou Tombeau De Mesdemoiselles De Visee, Filles De L'auteur 1214. Plainte Sur La Mort De Monsieur Lambert 1215. Tambourins I Et II 1216. Plainte 1217. Ouverture 1218. Air Des Trembleurs: L'hiver Qui Nous Tourmente S'obstine A Nous Geler 1219. Chaconne 1220. Regnez, Plaisirs Et Jeux 1301. Canon 1302. Canzonetta In A Minor, Buxwv225 1303. Allegro Non Tanto 1304. Les Plaisirs 1305. Largo 1306. Sinfonia 1307. Siciliano 1308. Rejouissance 1309. Preludio 1310. No. 1 In C Major, Bwv846 1311. Bourree 1312. Gigue 1313. Praeludium 1314. Gigue 1315. Largo - Presto 1316. Allegro Assai 1317. Triumph! Der Furst Des Lebens Sieget! 1318. Sarabande 1319. La Rejouissance 1401. Adagietto 1402. Allegro Non Troppo E Molto Maestoso 1403. Fantasy Overture 1404. Allegro Molto Moderato 1405. Introduction: Andantino 1406. Adagio 1407. Dance Of The Blessed Spirits 1408. Adagio 1409. Romanza (Andante Cantabile) 1410. Nocturne 1411. 1812 Overture, Op. 49 1412. Wedding March 1413. Pavane, Op. 50 1414. Rondo 1415. Romance In D Flat Major, Op. 37 1416. Berceuse 1417. Wenn Mein Schatz Hochzeit Macht 1501. Liebeslied 1502. Alla Marcia 1503. Finlandia 1504. Radetzky March, Op. 228 1505. Pomp And Circumstance March No. 1 In D Major 1506. Maestoso - Allegro 1507. The Firebird 1508. Nimrod 1509. The Story Of The Kalender Prince 1510. Clair De Lune 1511. Intermezzo 1512. The Hut On Fowls' Legs 1513. The Great Gate At Kiev 1514. Marche Au Supplice 1515. Valse 1516. Prelude In C Sharp Minor, Op. 3, No. 2 1517. Treulich Gefuhrt Ziehet Dahin 1601. Entr'acte 1602. Chanson D'amour, Op. 27, No. 1 1603. Prelude 1604. Ma Vlast 1605. Adagio 1606. Largo 1607. Wedding Day At Troldhaugen 1608. Song To The Moon 1609. Romance: Larghetto 1610. Quasi Adagio 1611. At The Castle Gate 1612. Tango - Jealousy 1613. Nocturne No. 2 In E Flat Major, Op. 9, No. 2 1614. Liebestraum No. 3 In A Flat Major, S541 1615. Fantasia On Greensleeves 1616. Michelle 1617. Syrinx 1701. Sentimental Melody 1702. Mi Aldea 1703. Cavatina 1704. Time To Say Goodbye 1705. Danse Sacrale 1706. Venus, The Bringer Of Peace 1707. Summertime 1708. Plaisir D'amour 1709. Traumerei 1710. Solveig's Song 1711. Aquarium 1712. Standchen, D954, No. 4 1713. Waltz In A Flat Major, Op. 39, No. 15 1714. Heidenroslein, D257 1715. Somewhere 1716. Chi Il Bel Sogno Di Doretta 1717. O Amore, O Bella Luce Del Core 1718. Recuerdos De La Alhambra 1719. Ai Giochi Addio 1801. Moderato 1802. Langsam - Etwas Lebhafter - Schneller 1803. Troika 1804. Allegro Ma Non Tanto 1805. Adagio - Opening 1806. Adagio - Moderato 1807. Variation XVIII 1808. Le Matin D'un Jour De Fete 1809. Valse Triste 1810. The Lark Ascending 1811. En La Generalife 1812. Harnasie, Op. 46 1813. Andante 1814. Jupiter, The Bringer Of Jollity 1815. Etude No. 12 In D Sharp Minor 1816. Allegretto 1901. Allegretto 1902. Langsam 1903. Peripetie 1904. Variationen (Moderato) 1905. Le Tour De Passe-passe - Danse Russe 1906. Sunday Morning 1907. Allegro 1908. Rondeau 1909. Intermezzo Interotto: Allegretto 1910. Presto Capriccioso Alla Napolitana - Trio - Tempo I 1911. The Pines Of The Villa Borghese 1912. Rondo. Sehr Lebhaft 1913. Introduction - Les Augures Printaniers - Danse Des Adolescentes - Jeu De Rapt 1914. Moderato Assai 1915. Fantasia On A Theme By Thomas Tallis 1916. Pacific 231 1917. Finale: 1921 1918. Bolero 2001. Cantus In Memoriam Benjamin Britten For String Orchestra And Bell 2002. Yugen, Dance Of Men 2003. Scene 2004. Magische Tone, Berauschender Duft 2005. Anaklasis For Strings & Percussion 2006. Movement 2 2007. Des Profondeurs De L'abime, Je Crie Vers Toi, Seigneur 2008. Drowned Out 2009. Allegro Giusto 2010. Allegro Con Spirito 2011. The Heart Asks Pleasure First/the Promise 2012. Rain Coming 2013. The Protecting Veil 2014. The Canticle Of The Sun 2015. Iv. 2101. Overture 2102. In The Night 2103. Facades 2104. Theme 2105. Fanfare For The Common Man 2106. Adagio For Strings, Op. 11 2107. My Heart Will Go On 2108. Nagoya Marimbas 2109. A Celebration Of 100 X 150 Notes 2110. Andante Sostenuto 2111. A Final Shaking 2112. Hoe-down 2113. Opening 2114. Dance No. 1 2115. Any Other Name 2116. Short Ride In A Fast Machine 2201. Ritual Fire Dance 2202. Etrangete 2203. Pagodes 2204. Romance 2205. Liebesfreud 2206. Synchronized (Craig Bratley Remix) 2207. Spiegel Im Spiegel 2208. Choro Nr. 1 E-moll 2209. Dotted Quaver = 80 2210. Zapateado 2211. Allegro Grazioso 2212. Allegro Misterioso 2213. Verklarte Nacht, Op. 4 2214. Liturgie De Cristal 2215. Minuet 2216. Assez Vif: Tres Rythme 2301. O Fortuna 2302. Beatus Petronius 2303. Nunc Dimittis 2304. La Tabernera Del Puerto 2305. Pie Jesu 2306. Vocalise, Op. 43, No. 4 2307. Wie Ist Ihr Schlaf, Madame? 2308. Ballo 2309. Bailero 2310. Beim Schlafengehen 2311. Adagio 2312. La Sorgue 2313. Mariettas Lied: Gluck, Das Mir Verblieb 2314. Main Theme 2315. Main Theme 2316. Gabriel's Oboe 2317. Burlesque: Allegro Con Brio 2318. Tarantella 2319. Serenade 2320. Eryximachus (Presto) 2401. Lascia Ch'io Pianga 2402. Un Pensiero Nemico Di Pace 2403. Batti, Batti, O Bel Masetto 2404. Der Holle Rache Kocht In Meinem Herzen 2405. O Isis Und Osiris 2406. Temerari....come Scoglio 2407. La Calunnia E Un Venticello 2408. Nei Giardin Del Bello 2409. Casta Diva 2410. Se Quel Guerrier Io Fossi!...celeste Aida 2411. Teneste La Promessa...addio Del Passato 2412. Niun Mi Tema 2413. Un Bel Di Vedremo 2414. E Lucevan La Stelle 2415. Si. Mi Chiamano Mimi 2416. In Quelle Trine Morbide 2417. Signore, Ascolta 2418. Recitar!...vesti La Giubba 2419. Come Per Me Sereno 2501. Le Veau D'or Est Toujours Debout! 2502. Ou Va La Jeune Indoue 2503. L'amour! L'amour!...ah! Leve-toi, Soleil! 2504. Allons, Il Le Faut...adieu, Notre Petite Table 2505. Toute Mon Ame Est La!...pourquoi Me Reveiller 2506. Quand La Flamme De L'amour 2507. Quand Je Vous Aimerai?...l'amour Est Un Oiseau Rebelle 2508. A Cette Voix...je Crois Entendre Encore 2509. Une Puce Gentille 2510. Je Vais Mourir...adieu, Fiere Cite 2511. Mon Coeur S'ouvre A Ta Voix 2512. Wie Todesahnung - Oh Du Mein Holder Abendstern 2513. Johohoe!...traft Ihr Das Schiff Im Meere An 2514. In Fernem Land 2515. Heil Dir, Sonne! 2516. Mild Und Leise Wie Er Lachelt 2601. Che Faro Senza Euridice? 2602. Der Vogelfanger Bin Ich Ja 2603. Dies Bildnis Ist Bezaubernd Schon 2604. Ah, Se Fosse Intorno Al Trono 2605. Abscheulicher! Wo Eilst Du Hin? 2606. Ne M'abandonne Pas, Espoir De La Vengeance...asile Hereditaire 2607. La Ran La Le Ra, La Ran La La. Largo Al Factotum 2608. Ella Giammai M'amo 2609. La Donna E Mobile 2610. Di Quella Pira, L'orrendo Foco 2611. Esultate! 2612. Dio! Mi Potevi Scagliar 2613. Vissi D'arte 2614. In Questa Reggia 2615. L'amore? Tanto Amore 2616. O Mio Babbino Caro 2617. Ed Anche Beppe Amo 2618. Poveri Fiori 2619. Ach, Ich Fuhl's, Es Ist Entschwunden 2701. Les Grand Seigneurs...ah! Je Ris 2702. Legende De La Sauge: Marie Avec L'enfant Jesus 2703. Heureux Petit Berger 2704. Connais-tu Le Pays? 2705. Elle Ne Croyait Pas Dans Sa Candeur Naive 2706. Votre Toast, Je Peux Vous Le Rendre...toreador 2707. Les Oiseaux Dans La Charmille 2708. Maintenant, Chantons...devant La Maison De Celui Qui T'adore 2709. Depuis Le Jour Ou Je Me Suis Donnee 2710. Da Geht Er Hin, Der Aufgeblasene Schlechte Kerl 2711. Einsam In Truben Tagen 2712. Dich Teure Halle 2713. Leb Wohl, Du Kuhnes, Herrliches Kind! 2714. Heiaha! Heiaha! Hojotoho! 2801. Pa-pa-pa... 2802. Ach, Ich Liebte 2803. Tristes Apprets 2804. Mira, O Norma 2805. Il Dolce Suono 2806. Com' E Gentil La Notte A Mezzo April! 2807. Una Voce Poco Fa 2808. Brindisi: Libiamo Ne' Lieti Calici 2809. Gualtier Malde...caro Nome 2810. Ritorna Vincitor! 2811. Ave Maria, Piena Di Grazia 2812. Nessun Dorma 2813. Che Gelida Manina 2814. Ebben?...ne Andro Lontana 2901. Mes Amis, Ecoutez L'histoire 2902. Mieux Vaut Mourir...amour Sacre De La Patrie 2903. Ah! Je Veux Vivre Dans Le Reve 2904. Puisqu'on Ne Peut Flechir...vainement Ma Bien Aimee 2905. Suis-je Gentille Ainsi?...je Marche Sur Tous Les Chemins 2906. Belle Nuit, O Nuit D'amour 2907. La Fleur Que Tu M'avais Jetee 2908. C'est Toi....au Fond Du Temple Saint 2909. Ces Lettres! Ces Lettres! 2910. Viens, Mallika 2911. Ah! Je Suis Seule.....dis Moi Que Je Suis Belle 2912. Alerte, Alerte, Ou Vous Etes Perdus...anges Purs! 2913. Proshchay, Moy Syn, Umirayu! 2914. Schreckensschwur! Auch Nicht Der Schlummer... 2915. Die Selige Morgentraum-deutweise....selig, Wie Die Sonne 2916. Was Am Besten Er Kann...nothung! Nothung! 3001. Vin Ou Biere 3002. Ainsi Que La Brise Legere 3003. Gloire Immortelle De Nos Aieux 3004. Sauvee! Christ Est Ressucite! 3005. L'heure S'envole 3006. Farandole: La Farandole Joyeuse Et Folle 3007. Vous Qui Du Haut Des Cieux 3008. Drig, Drig, Drig, Maitre Luther 3009. Avec La Garde Montante, Nous Arrivons, Nous Voila! 3010. La Cloche A Sonne...dans L'air 3011. Les Voici! Voici Le Quadrille! 3012. Sur La Greve En Feu 3013. Sois La Bienvenue 3014. Une Plage De L'ile De Ceylan 3015. Des Que Le Soleil 3016. Romains! Romains! Nous Sommes Romains! 3017. Dans La Nuit Flamboyante, La Nuit Conduite Par La Mort 3101. Vedi! Le Fosche Notturne Spoglie 3102. Or Co' Dadi, Ma Fra Poco 3103. Gli Arredi Festivi 3104. Va Pensiero, Sull'ali Dorata 3105. Evviva! Beviam! Beviam! 3106. Un Patto! Un Giuramento!...si Ridesti Il Leon Di Castiglia 3107. Zitti, Zitti 3108. Noi Siamo Zingarelle 3109. Di Madride Noi Siam Mattadori 3110. Urli, Rapine 3111. Viva Il Re Dalla Mille Foreste 3112. Gerusalem! 3113. O Signore, Del Tetto Natio 3114. Patria Oppressa! 3115. Si Celebri Alfine Tra Canti, Tra Fior 3116. Nella Guerra, E La Follia 3117. Fuoco Di Gioia! 3118. Spuntato Ecco Il Di D'esultanza 3119. Gloria All' Egitto 3201. Gli Aranci Olezzano 3202. Regina Coeli...inneggiamo, Il Signor Non E Morto 3203. L'aurora: Son Io! Son Lo La Vita! 3204. Don, Din, Don, Din.... 3205. O Pastorelle, Addio! 3206. Ave, Signor Degli Angeli E Dei Santi 3207. Salve, Regina! 3208. Perche Di La? 3209. Juhe! Juhe! Juheisa! Juhe! 3210. Feste! Pane! 3211. Humming Chorus 3212. Gira La Cote! Gira! 3213. Perche Tarda La Luna?...la, Sui Monti Dell'est 3214. Ai Tuoi Piedi Ci Prostriam 3301. Overture 3302. Overture 3303. Overture 3304. Overture 3305. Overture 3306. Ouverture 3307. Overture 3308. Overture 3309. Overture 3310. Prelude 3311. Sinfonia 3312. Overture 3313. Prelude 3314. Overture 3315. Ouverture 3316. Overture 3401. Overture 3402. Overture 3403. Sinfonia 3404. Preludio 3405. Preludio 3406. Preludio 3407. Prelude 3408. Prelude 3409. Prelude 3410. Overture 3411. Ouverture 3412. Ouverture 3413. Introduction 3414. Overture 3415. Overture 3416. Overture 3417. Ouverture/vorspiel/prelude 3501. O Vaterland...da Geh' Ich Zu Maxim 3502. Meine Lippen, Sie Kussen So Heiss 3503. Gern Hab' Ich Die Frau'n Gekusst 3504. Sei Nicht Bos' 3505. Dein Ist Mein Ganzes Herz! 3506. Ich Schenk' Mein Herz 3507. Ach, Meine Herr'n Und Damen...mein Herr Marquis 3508. Frau Grafin, Sie Erlauben Wohl - Sie Geht Links, Er Geht Rechts - Bist Du's Lachendes Gluck 3509. Es Lebt Eine Vilja, Ein Waldmagdelein 3510. Als Flotter Geist...ja, Das Alles Auf Ehr' 3511. Oh Madonna Auf Uns Sieh!...o Marie, Wie Entflieh 3512. Ein Marchengluck, Ein Sommertraum 3513. Florenz Hat Schone Frauen 3514. Treu Sein, Das Liegt Mir Nicht 3515. Klange Der Heimat 3516. Auch Ich War Einst Ein Feiner Csardaskavalier - Komm', Zigan 3601. De Ci, De La 3602. La Rose Rouge 3603. Digue, Digue Digue, Digue, Digue Don 3604. Poussez, Poussez L'escarpolette 3605. Jadis, Les Rois 3606. Je Suis L'abbe Bridaine 3607. Nous Avons Fait Un Beau Voyage 3608. Pour Seduire Alcmene La Fiere 3609. Je Suis Veuve D'un Colonel 3610. C'est Ici L'endroit Redoute Des Meres 3611. Va Donc, Va Donc Chercher Le Gril 3612. Ah! Que J'aime Les Militaires 3613. Au Mont Ida 3614. On Me Nomme Helene La Blonde 3615. Le Conquerant Dit A La Jeune Indienne 3616. Mon Dieu! Mon Dieu! Que Les Hommes Sont Betes 3617. On Me Proposait D'etre Infame 3618. C'est L'amour 3701. Sub Tuum Praesidium 3702. Veni Sancte Spiritus Et Emitte/veni Sancte Spiritus Et Infunde/veni Creator Spiritus Mentes Tu 3703. O Nata Lux 3704. Verbum Caro Factum Est 3705. Buccinate In Neomenia Tuba A 19 3706. O Magnum Mysterium 3707. Ave Verum Corpus 3708. Tu Es Petrus 3709. Kyrie 3710. Gloria 3711. Credo 3712. Sanctus 3713. Agnus Dei 3714. Absalon, Fili Mi 3715. Hosanna To The Son Of David 3716. Was Mir Behagt, Ist Nur Die Muntre Jagd, Bwv208, 'Jagdkantate' 3717. Rejoice Greatly, O Daughter Of Zion 3718. O Had I Jubal's Lyre 3801. Laudamus Te Sf, Dn 3802. For Unto Us A Child Is Born 3803. Bereite Dich, Zion 3804. Cum Sancto Spiritu 3805. O Mensch, Bewein' Dein' Sunde Gross, Bwv622 3806. Zion Hort Die Wachter Singen 3807. Erbarme Dich, Mein Gott 3808. Thou Knowest, Lord 3809. Hear My Prayer, O Lord, Z15 3810. O Sacred Head, Sore Wounded 3811. I Know That My Redeemer Liveth 3812. Comfort Ye My People 3813. O Lord, Whose Mercies Numberless 3814. Veni Creator Spiritus 3815. Salve Regina 3816. The Lament Of The Mother Of God 3817. Lord, I Can't Turn Back 3901. Introitus: Requiem Aeternam 3902. Kyrie 3903. Lacrimosa 3904. Laudate Dominum 3905. Allegro Maestoso 3906. Laudamus Te 3907. Benedictus 3908. Alleluia 3909. Ave Verum Corpus, K618 3910. With Verdure Clad 3911. The Heavens Are Telling 3912. Kyrie 3913. Gloria In Excelsis Deo 3914. Die Ehre Gottes Aus Der Natur, Op. 48, No. 4 3915. Kyrie 4001. Ave Maria 4002. Credo 4003. Sanctus 4004. L'adieu Des Bergers A La Sainte Famille 4005. Christe, Rex Gloriae - Hymne 4006. Pie Jesu 4007. Ubi Caritas 4008. Cantique De Jean Racine, Op. 11 4009. Panis Angelicus 4010. Laudamus Te 4011. Vinea Mea Electa 4012. Priere A Notre-dame 4013. O Sacrum Convivium 4014. Sanctus 4015. Libera Me 4016. In Paradisum 4101. Sanctus 4102. O Rest In The Lord 4103. And Then Shall Your Light Break Forth 4104. Cujus Animam Gementem 4105. Gott Ist Mein Hirt, D706 4106. Sanctus 4107. Ave Maria, D839 4108. Ave Verum Corpus, Op. 2, No. 1 4109. Nun Danket Alle Gott 4110. Ave Maria 4111. Evening Hymn 4112. Recordare 4113. Ingemisco 4114. Lux Aeterna 4115. Wie Lieblich Sind Deine Wohnungen 4116. Gloria In Excelsis Deo - In Terra Pax - Laudamus Te 4117. I Was Glad 4201. Agnus Dei 4202. Ave Maria 4203. Maestoso Ma Energico - Allegro Molto 4204. Pie Jesu 4205. Voca Me 4206. Ave Maria 4207. Kyrie 4208. Totus Tuus, Op. 60 4209. Magnificat 4210. Bogoroditse Devo 4211. Song For Athene 4212. Nunc Dimittis 4213. Requiem Aeternam 4214. Agnus Dei 4215. Benedictus 4301. Nocturne In C Sharp Minor, Op. Posth. 4302. La Campanella 4303. Etude In E Major, Op. 10, No. 3 4304. La Fille Aux Cheveux De Lin 4305. No. 3 In F Minor 4306. No. 6 In D Flat Major, Op. 64, No. 1 4307. Polonaise No. 6 In A Flat Major, Op. 53, 'Heroic' 4308. Fruhlingslied, Op. 62, No. 6 4309. Fantaisie-impromptu In C Sharp Minor, Op. 66 4310. Rondo In D Major, K485 4311. Arabesque I 4312. Pavane Pour Une Infante Defunte 4313. Grande Valse Brillante In E Flat Major, Op. 18 4314. Grande Ritournelle 4315. Etude No. 5 In G Flat Major 4316. Fantasiestucke, Op. 12 4317. Berceuse In D Flat Major, Op. 57 4401. Rondo Capriccioso In E Major, Op. 14 4402. Allegro Con Brio 4403. Les Jeux D'eau A La Villa D'este 4404. Ondine (Lent) 4405. No. 2 In F Minor, Op. 31 4406. Le Piccadilly 4407. Invitation To The Dance 4408. I Got Rhythm 4409. Lent Et Douloureux 4410. Lent 4411. Reverie 4412. Un Sospiro 4413. Tango 4414. No. 3 In D Flat Major 4415. Andante Con Moto In E Major, Op. 19, No. 1 4501. Preludio A Capriccio 4502. Corrente (Allegro) 4503. Adagio 4504. Giga (Allegro) 4505. La Follia, Op. 5, No. 12 4506. Chaconne 4507. Chaconne In G Minor 4508. Rondo - Amabile 4509. No. 1 In G Major, Op. 40 4510. Adagio Con Molt'espressione 4511. Introduction And Rondo Capriccioso, Op. 28 4512. Meditation 4513. Berceuse, Op. 16 4601. La Ronde Des Lutins, Op. 25 4602. Humoreske 4603. No. 24 In A Minor 4604. Andante And Variations 4605. La Gitana 4606. The Flight Of The Bumble-bee 4607. Polonaise Brillante In D Major, Op. 4 4608. No. 5 In G Minor 4609. Valse-scherzo, Op. 34 4610. Zapateado 4611. Schon Rosmarin 4612. Burleska 4613. Danse Espagnole No. 1 4614. Balalaika 4615. Introduction And Tarantella, Op. 43 4616. Praeludium And Allegro 'In The Style Of Pugnani' 4617. Czardas 4618. Moto Perpetuo, Op. 11 4619. Hora Staccato 4701. Prelude 4702. Allemande 4703. Courante 4704. Sarabande 4705. Menuet I - Menuet II 4706. Gigue 4707. Prelude 4708. Allemande 4709. Courante 4710. Sarabande 4711. Bourree I - Bourree II 4712. Gigue 4713. Prelude 4714. Allemande 4715. Courante 4716. Sarabande 4717. Gavotte I 4718. Gavotte II 4719. Gigue 4720. Allegro 4721. Allegro Non Molto 4722. Largo 4723. Allegro 4801. Allegro Appassionato, Op. 43 4802. The Swan 4803. Allegro Non Troppo 4804. Elegie For Cello And Orchestra In C Minor, Op. 24 4805. Allegretto Poco Mosso 4806. Andante Molto Tranquillo 4807. Introduction - Theme - Variations I, II & VII 4808. Kol Nidrei, Op. 47 4809. Salut D'amour, Op. 12 4810. Chanson De Matin, Op. 15, No. 2 4811. Don Quixote, Op. 35 4812. Vocalise, Op. 34, No. 14 4813. Molto Vivace 4901. Romance - Jeux Interdits 4902. Die Nacht 4903. Tanz Des Corregidors - Tanz Der Mullerin 4904. Allegro Assai - Adagio - Allegro Moderato 4905. La Maja De Goya 4906. Andaluza 4907. Garrotin - Soleares 4908. Introduction - Valse I - Valse VI - Coda 4909. Omaggio Per Chitarra Scritto Per Le Tombeau De Debussy 4910. Invocation Et Danse Hommage A Manuel De Falla 4911. Fandango: Allegretto 4912. Passacaglia: Andante 4913. Zapateado: Allegro 5001. Allegro 5002. Allegro Ma Non Tanto 5003. Vivace 5004. Larghetto 5005. Totentanz 5006. Allegro Maestoso 5007. Allegro Affettuoso 5008. Allegro Appassionato 5009. Adagio 5010. Allegretto 5011. Andantino 5012. Allegro - Cadenza - Tempo I 5013. Andante 5014. Allegretto 5101. Allegro Moderato 5102. Largo 5103. Rondo (Allegro) 5104. Largo 5105. Rondo (Molto Allegro) 5106. Adagio 5107. Rondo: Vivace 5108. Allegro Animato 5109. Rondo (Allegro Non Troppo) 5110. Ballade In F Sharp Major, Op. 19 5111. Larghetto 5112. Toccato (Allegro Moderato) 5113. Finale: Allegro Agitato 5201. Allegro Molto Appassionato 5202. Canzonetta (Andante) 5203. Vivace Non Troppo 5204. Andante Tranquillo 5205. In The Summer: Vivace 5206. Largo - Presto - Adagio 5207. Rondo: Andantino Allegretto Moderato, 'La Campanella' 5208. Maestoso 5209. Scherzando (Allegro Molto) 5210. Le Boeuf Sur Le Toit, Op. 58 5211. Scherzo (Vivacissimo) 5212. Andante Assai 5213. Capriccio 5301. Allegro 5302. Largo (Il Sonno) 5303. (Allegro) 5304. (Tempo D'allabreve) 5305. Andante 5306. Allegro 5307. (Tempo D'allabreve) 5308. (Without Tempo Indication) 5309. Allegro 5310. Adagio E Piano Sempre 5311. (Allegro) 5312. Allegro Ma Non Tanto 5313. Andante 5314. Danse Sacree 5315. Danse Profane 5316. Marche De Pelerins - Chantant La Priere Du Soir. Allegretto 5317. Rondo (Allegretto) 5318. Allegro 5319. Allegro 5401. An Der Schonen Blauen Donau, Op. 314 5402. Kunstlerleben, Walzer, Op. 316 5403. G'schichten Aus Dem Wienerwald, Op. 325 5404. Wein, Weib Und Gesang, Op. 333 5405. Wiener Blut, Op. 354 5406. Rosen Aus Dem Suden, Op. 388 5407. Fruhlingstimmen, Op. 410 5408. Kaiserwalzer, Op. 437 5409. Valse (La Vie Parisienne) 5410. Valse (La Perichole) 5501. Valse 5502. Waltz 5503. Waltz 2 5504. Over The Waves Waltz 5505. Gold Und Silber, Op. 79 5506. Giuditta 5507. Waltz 5508. Waltz 5509. Waltz 5510. Valse In C Sharp Minor, Op. 64, No. 2 5511. Perlen Der Liebe - Walzer, Op. 39 5512. Donau Wellen 5601. Kreuzfidel, Polka Francaise, Op. 301 5602. Express - Polka Schnell, Op. 311 5603. Leichtes Blut - Polka, Op. 319 5604. Unter Donner Und Blitz - Polka 5605. Eljen A Magyar! - Polka, Op. 332 5606. Im Krapfenwald'l - Polka Francaise, Op. 336 5607. Im Sturmschritt - Polka Schnell, Op. 348 5608. Vom Donaustrande, Polka Schnell, Op. 356 5609. Gruss Aus Osterreich - Polka-mazurka, Op. 359 5610. Buchstaben - Polka, Op. 3 5611. Feuerfest!, Op. 269 5612. Ohne Sorgen, Op. 271 5613. Kunstlergruss - Polka Mazur, Op. 274 5614. Jokey, Polka Schnell, Op. 278 5615. Bahn Frei, Op. 45 5616. Wo Man Lacht Und Lebt - Polka Schnell, Op. 108 5617. Ohne Aufenthalt, Polka Schnell, Op. 112 5618. Unter Der Enns - Polka Schnell, Op. 121 5619. Alpenrose - Polka Mazurka, Op. 127 5620. Reiselust - Walzer, Op. 166 5621. Ausser Rand Und Band - Polka Schnell, Op. 168 5622. Faschingsbrief - Polka, Op. 203 5623. Mit Vergnugen!, Op. 228 5624. Ohne Bremse - Polka Schnell, Op. 238 5701. Scene (Moderato) 5702. Waltz 5703. Dance Of The Cygnets 5704. Andante - Andante Non Troppo - Allegro 5705. Hungarian Dance: Csardas 5706. Spanish Dance 5707. Neapolitan Dance 5708. Mazurka 5709. Introduction 5710. Rose Adagio 5711. Panorama 5712. Waltz 5713. Ouverture 5714. March 5715. Variation 2: Dance Of The Sugar Plum Fairy 5716. Trepak 5717. Chocolate 5718. Coffee 5719. Tea 5720. Dance Of The Reed Flutes 5721. Waltz Of The Flowers 5801. Polonaise 5802. Pas De Deux 5803. The Kingdom Of The Shades: Conclusion 5804. Dance Of The Knights 5805. Balcony Scene 5806. Pas De Chale 5807. Fairies: Spring-summer-autumn-winter 5808. Pas De Deux: The Prince And Cinderella 5809. Adagio Of Spartacus And Phrygia 5810. Polka 5811. Sabre Dance 5812. Lezghinka 5901. Introduction - Dance Of The Cock And Hens 5902. Pas De Deux 5903. Finale 5904. Valse 5905. Pas De Deux 5906. Pas De Deux Et Variations 5907. Les Nubiennes - Variation Du Miroir - Danse De Phryne 5908. Prelude & Mazurka 5909. Waltz 5910. Czardas 5911. Overture 5912. Les Chasseresses 5913. Intermezzo & Valse Lente 5914. Pizzicati 5915. Dance Of The Two Pigeons 5916. Dance Of The Gypsies 5917. Hungarian Dance 6001. Lo Que Vendra 6002. Adios Nonino 6003. Villeguita 6004. Decarisimo 6005. Para Lucirse 6006. Marrón Y Azul 6007. Invierno Porteno 6008. Verano Porteno 6009. El Desbande 6010. Triunfal 6011. Nonino 6012. Preparense 6013. Zum 6014. Otono Porteno 6015. Se Armo 6016. Libertango 6017. Adios Nonino
Sklep: Gigant.pl
Sklepy zlokalizowane w miastach: Warszawa, Kraków, £ód¼, Wroc³aw, Poznañ, Gdañsk, Szczecin, Bydgoszcz, Lublin, Katowice
Szukaj w sklepach lub ca³ym serwisie
2. Szukaj na wszystkich stronach serwisu
t1=0.039, t2=0, t3=0, t4=0, t=0.04