krainaksiazek emotional freedom the choices we must make 20117225
- znaleziono 9 produktów w 1 sklepie 303,30 zł
Książki / Literatura obcojęzyczna
Katherin A. Rogers presents a new theory of free will, based on the thought of Anselm of Canterbury. We did not originally produce ourselves. Yet, according to Anselm, we can engage in self-creation, freely and responsibly forming our characters by choosing 'from ourselves' (a se) between open options. Anselm introduces a new, agent-causal libertarianism which is parsimonious in that, unlike other agent-causal theories, it does not appeal to any unique and mysterious powers to explain how the free agent chooses. After setting out Anselm's original theory, Rogers defends and develops it by addressing a series of standard problems levelled against libertarianism. These include the problem of 'internalism-in that an agent is not the source of his original motivations, how can the structure of his choice ground his responsibility?; the problem of Frankfurt-style counterexamples-Do we really need open options to choose freely?; and the problem of luck-If nothing about an agent before he chooses explains his choice, then isn't the choice just dumb luck? (The Anselmian answer to this perennial criticism is especially innovative, proposing that the critic has the relationship between choices and character exactly backwards.) Finally, as a theory about self-creation, Anselmian Libertarianism must defend the tracing thesis, the claim that an agent can be responsible for character-determined choices, if he, himself, formed his character through earlier a se choices. Throughout, the book defends and exemplifies a new methodological suggestion: someone debating free will ought to make his background world view explicit. In the on-going debate over the possibility of human freedom and responsibility, Anselmian Libertarianism constitutes a new and plausible approach.
Sklep: Libristo.pl 226,09 zł
Książki / Literatura obcojęzyczna
Navigating the tumultuous waters of cancer treatment and decision making is difficult for all patients. It is also difficult for doctors and other medical personnel. This books deals with a variety of emotion-related and ethics issues that form much of the basis of the world of cancer related medicine: the responsibilities of the physician relative to truth, full disclosure, patient autonomy, death and dying, physician assisted suicide, and suicide in general among cancer patients. These and many other matters are discussed using real stories from the author's extensive personal career in working with cancer patients and their families. This is not a book on treating cancer, but instead is a work that seeks to stimulate a dialog about these issues as well as the spiritual aspects of hope and other factors relating to the plight of cancer patients and their families. Written for health care professionals and cancer victims and their families alike, the core of the book centers around questions of medical ethics, doctor-patient relationships, decision making during cancer treatment (from medical and patient points of view). Given the emotional commitment and energy level required to work with cancer patients in a moral and ethical manner, medical students and residents will ask themselves: do I really want to be a cancer physician? Can I handle the ups and downs of treating people who may (or may not) be destined to fight and lose the battle against this strong nemesis? How will I answer the tough questions regarding medical approaches to cancer? How will I respond to patients who indicate a desire to commit suicide or request my help in doing so? What can I tell families whose loved one is choosing treatments that will not help and will deteriorate his quality of life? Basing his responses on the Oath of Hippocrates, the author illustrates how adaptable this oath actually is when considering the secular society in which we function. The Cancer Experience instructs doctors, medical students, and health care workers involved in cancer care on the proper role of medicine, the role of the doctor, and the opportunities for connecting with patients as they help them make decisions regarding treatment and end of life issues. It helps patients understand the issues facing doctors as they assist them, care for them, and try to maintain both close personal relationships but enough emotional and professional distance in order to protect themselves from the stress and strain when medicine fails and patients must face the hardest choices. Here the author promotes a return to traditional medical values that promote closer doctor-patient relationships in an effort to promote trust, civility, and partnership.
Sklep: Libristo.pl 103,49 zł
Książki / Literatura obcojęzyczna
The commemoration of D-Day holds a special place in the hearts and minds of the British people. Each June some of the last remaining veterans make the journey back to Normandy, with its memorials and the spine-tingling tranquility of the war cemeteries, there to remember those who never came home. D-Day: The Last of the Liberators is a collection of portraits of some of the last surviving Normandy veterans. It records in a unique way the stories of these remarkable individuals and their emotional but dignified return to the locations, in many cases the exact spot, which are tied to their most profound personal memories of the campaign; places where they saw action or were wounded, where they experienced instances of miraculous chance or where they witnessed their friends being taken away from them through the horror of battle. The significance of these photographs cannot be overlooked. As time takes its toll, fewer and fewer veterans make the journey back to Normandy. The 70th anniversary in 2014 will mark the end of the Normandy Veterans Association. After the commemorations, the association will close its doors; its branches will wrap up and all but the private pilgrimages to the beaches will end, eventually leaving the duty to remember those fallen comrades to their descendants and the wider population of a still grateful nation. This is not an account of the strategic challenges of carrying out the Normandy landings, nor the story of a battalion or company embroiled in its own struggle for survival. Those accounts exist and their value is enormous. This book is different: it focuses on the individual and is a record of the experience at the most personal level, viewed with the benefit of seven decades of perspective. These photographs, taken during the 68th and 69th anniversaries, are a record of some of the final visits these brave and dignified men and women will make to the places that imprinted themselves indelibly on their lives. It makes the link, so easily lost, between the young people who faced those challenges and the individuals they became through those experiences - and who went on to rebuild a shattered world with the conviction that it must never happen again. The subjects of D-Day: The Last of the Liberators are the representatives of this remarkable generation, their stories told in the accompanying text, but etched on their faces as they are confronted, perhaps for the final time, by stark memories from a haunting past. These portraits are a thank you to the British veterans of D-Day, because they risked so much to give us the lives and freedom we enjoy today.
Sklep: Libristo.pl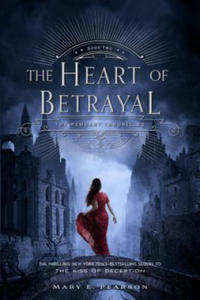 49,03 zł
Książki / Literatura obcojęzyczna
Held captive in the barbarian kingdom of Venda, Lia and Rafe have little chance of escape. Desperate to save her life, Lia's erstwhile assassin, Kaden, has told the Vendan Komizar that she has the gift, and the Komizar's interest in Lia is greater than anyone could have foreseen. Meanwhile, nothing is straightforward: there's Rafe, who lied to Lia but sacrificed his freedom to protect her; Kaden, who meant to assassinate her but has now saved her life; and the Vendans, whom Lia always believed to be barbarians. Now that she lives among them she realizes that may be far from the truth. Lia must make powerful choices that will affect her country. . . . and her own destiny. Filled with intrigue and suspense, book 2 in the Remnant Chronicles is followed by the third and final book, The Reign of Evermore.
Sklep: Libristo.pl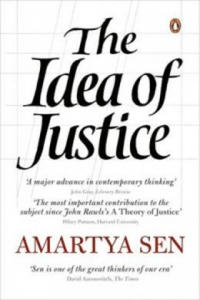 53,87 zł
Książki / Literatura obcojęzyczna
From Nobel Prize-winning economist Amartya Sen, "The Idea of Justice" is a refreshing alternative approach to mainstream theories of justice. Is justice an ideal, for ever beyond our grasp, or something that may actually guide our practical decisions and enhance our lives? At the heart of Sen's argument is his insistence on the role of public reason in establishing what can make societies less unjust. But there are always choices to be made between alternative assessments of what is reasonable, and competing positions can each be well defended. Rather than rejecting these pluralities, we should use them to construct a theory of justice that can accommodate divergent points of view. Sen also inspiringly shows how the principles of justice in the modern world must avoid parochialism and address vital questions of global injustice. The breadth of vision, intellectual acuity and striking humanity of one of the world's leading public intellectuals have never been more clearly shown than in this remarkable book. "A major advance in contemporary thinking". (John Gray, "Literary Review"). "The most important contribution to the subject since John Rawls' "A Theory of Justice"". (Hilary Putnam, Harvard University). "Sen writes with dry wit, a feel for history and a relaxed cosmopolitanism ...a conviction that economists and philosophers are in business to improve the world burns on almost every page". ("Economist"). 'Sen's magisterial critique of the dominant mode of liberal political philosophy confirms him as the English-speaking world's pre-eminent public intellectual". ("New Statesman" Books of the Decade). Amartya Sen is Lamont University Professor at Harvard. He won the Nobel Prize in Economics in 1998 and was Master of Trinity College, Cambridge 1998-2004. His most recent books are "The Argumentative Indian", "Identity and Violence" and "Development as Freedom". His books have been translated into thirty languages.
Sklep: Libristo.pl 36,77 zł
Książki / Literatura obcojęzyczna
Spain, 1936. Felix, a spirited young nurse, has travelled to Spain to help the cause of the Republicans in the Spanish Civil War. But she is also following Nat, a passionate young man who has joined the International Brigades fighting Franco. And George - familiar George from home - is not far behind, in pursuit of Felix...As Spain fights for its freedom against tyranny, Felix battles a conflict of the heart. With the civil war raging around her, Felix must make choices that will change her life forever. An epic and moving historical adventure from debut author Lydia Syson.
Sklep: Libristo.pl 374,69 zł
Książki / Literatura obcojęzyczna
In this book, Bruno Boccara argues that complex and changing psychosocial issues, in particular those related to the societal unconscious, must be assessed and incorporated in public policy analysis through Socio-Analytic Dialogue, a psychosocial approach aimed at understanding and addressing emotional issues surrounding public policies worldwide through empathic dialogue. Taking into account societal level anxieties and defense mechanisms-at both the conscious and unconscious levels-when formulating and implementing policies increases the awareness and understanding of psychosocial issues, and decreases the need, and therefore the likelihood, of societies adopting regressive social defenses. Covering international topics including research from the United States; Tunisia and the Arab spring; discontent and riots in Chile, Israel, and the United Kingdom; and humiliation in Sub-Saharan Africa, the book identifies how country-level psychosocial dynamics impact public policies, and suggests that policies themselves can become social defenses. Two case studies, firstly on the World Bank and foreign aid, and secondly on Bolivia, illustrate how a deep understanding of psychosocial issues can provide new insights on the functioning of organizations (perverse dynamics) and on a country's policy choices and economic performance. Building upon recent work in sociology and psychoanalysis, the book demonstrates that Socio-Analytic Dialogue has the potential to make a significant contribution to understanding worldwide discontent and anxieties.
Sklep: Libristo.pl 32,62 zł
Książki / Literatura obcojęzyczna
When her elderly father dies, Miranda Fox is free at last. He's promised an inheritance that will give her independence. But her domineering half-brother controls the money and has very different ideas as to how she should live her life. A new friend helps Miranda take the first steps towards freedom, but her actions uncover painful secrets from the past which still have the power to hurt. Her sister escaped the family by leaving Australia. Can Miranda do the same? In England an old friend reappears in her life and brings further turmoil. She must make difficult choices if she's to be free. Will she have the courage to stand up for herself this time? Or will her family still control her life?
Sklep: Libristo.pl 170,95 zł
Książki / Literatura obcojęzyczna
The contents of this book are excerpted from a 44 year span of journaling and creative writing. Looking back on this body of work, I could recognize distinct themes around the inevitable transitions of my own life. I was also struck by the universality of these transitions and the emotional experiences that they inflict. We all, in one way or another, must grow our wings, learn to fly, leave the family nest, find a mate, build a nest of our own, hatch our chicks, allow them their wings and their freedom, and then search for meaning within that final (hopefully lengthy) phase of life known as the "empty nest". You might find within these pages more than a few life experiences, thoughts, and emotions with which you are only too well-acquainted: - the transition from dependence to independence, with all of its false starts and stops and,ultimately, success; - the thrill of young/fi rst love, the elation of true love, the wisdom of mature love; - the unique satisfaction, self-fulfi llment, pride, that characterize the vocation of being a parent; - the unique heartbreak, disappointment, self-doubt, that characterize the vocation of being a parent; - the pervasive puzzle of God and the innate need to not only acknowledge a higher power,but to constantly make the effort to come to terms with it.
Sklep: Libristo.pl
Sklepy zlokalizowane w miastach: Warszawa, Kraków, Łódź, Wrocław, Poznań, Gdańsk, Szczecin, Bydgoszcz, Lublin, Katowice
Szukaj w sklepach lub całym serwisie
2. Szukaj na wszystkich stronach serwisu
t1=0.077, t2=0, t3=0, t4=0, t=0.078