krainaksiazek essays in ancient indian economic history 20125247
- znaleziono 9 produktów w 3 sklepach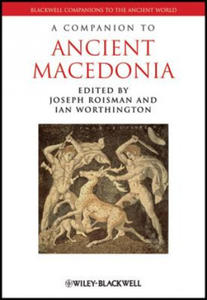 1072,95 zł
Książki / Literatura obcojęzyczna
The most comprehensive and up-to-date work available on ancient Macedonian history and material culture, A Companion to Ancient Macedonia is an invaluable reference for students and scholars alike. Features new, specially commissioned essays by leading and up-and-coming scholars in the field Examines the political, military, social, economic, and cultural history of ancient Macedonia from the Archaic period to the end of Roman period and beyond Discusses the importance of art, archaeology and architecture All ancient sources are translated in English Each chapter includes bibliographical essays for further reading
Sklep: Libristo.pl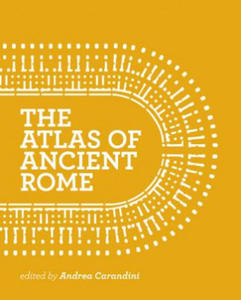 872,66 zł
Książki / Literatura obcojęzyczna
The Atlas of Ancient Rome provides a comprehensive archaeological survey of the city of Rome from prehistory to the medieval period. Lavishly illustrated throughout with full-color maps, drawings and photos, and 3D reconstructions, this magnificent two-volume slipcased edition is destined to become the standard reference for scholars, students, and anyone interested in Rome and its history and art. The Atlas of Ancient Rome is monumental in scope. It examines the city's topography and political-administrative divisions, trade and economic production, and social landscape and infrastructure--from residential neighborhoods and gardens to walls, roads, aqueducts, and sewers. It describes the fourteen regions of Rome and the urban history of each one in unprecedented detail, and includes profiles and reconstructions of major monuments and works of art. This is the only atlas of the ancient city to incorporate the most current archaeological findings and the latest mapping technologies. In addition, the book is organized thematically and topographically rather than alphabetically--providing readers with a topographic perspective on the city as a whole rather than a series of discrete essays--and also includes invaluable material on late antique and early medieval Rome.
Sklep: Libristo.pl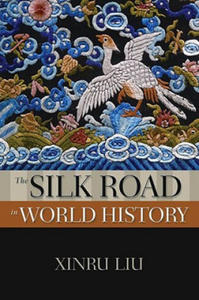 73,60 zł
Książki / Literatura obcojęzyczna
The Silk Road was the current name for a complex of ancient trade routes linking East Asia with Central Asia, South Asia, and the Mediterranean world. This network of exchange emerged along the borders between agricultural China and the steppe nomads during the Han Dynasty (206BCE-220CE), in consequence of the inter-dependence and the conflicts of these two distinctive societies. In their quest for horses, fragrances, and spices, gems, glassware, and other exotics from the lands to their west, the Han Empire extended its dominion over the oases around the Takla Makan Desert and sent silk all the way to the Mediterranean, either through the land routes leading to the caravan city of Palmyra in Syria desert, or by way of northwest India, the Arabian Sea and the Red Sea, landing at Alexandria. The Silk Road survived the turmoil of the demise of the Han and Roman Empires, reached its golden age during the early middle age, when the Byzantine Empire and the Tang Empire became centers of silk culture and established the models for high culture of the Eurasian world. The coming of Islam extended silk culture to an even larger area and paved the way for an expanded market for textiles and other commodities. By the 11th century, however, the Silk Road was in decline because of intense competition from the sea routes of the Indian Ocean. Using demand and supply as the framework for analyzing the formation and development of the Silk Road, the book examines the dynamics of the interactions of the nomadic pastoralists with sedentary agriculturalists, and the spread of new ideas, religions, and values into the world of commerce, thus illustrating the cultural forces underlying material transactions. This effort at tracing the interconnections of the diverse participants in the transcontinental Silk Road exchange will demonstrate that the world had been linked through economic and ideological forces long before the modern era.
Sklep: Libristo.pl 130,43 zł
Książki / Literatura obcojęzyczna
Return of the Swastika presents a collection of essays by the Belgian historian and Indologist Koenraad Elst, who is renowned for his writings on Indian history and Hindu nationalism. The subjects of these essays are manifold, ranging over issues pertaining to the Hindu Right, communitarianism, the European New Right, immigration from Islamic countries, fascism both historical and contemporary, and European neo-paganism. Several of the essays also discuss the alleged connections between Hinduism and the more esoteric and pagan-oriented elements of Nazism, including a critique of the neo-Nazi mystic Savitri Devi, who attempted to depict Hitler as an avatar of the Hindu god Vishnu. The running theme through all of these essays is Elst's exploration of how ideas and symbols are misrepresented by their opponents and those who seek to alter their meanings for their own purposes, and an insistence on understanding things as they are rather than through their representation by others. For Elst, the Nazi appropriation of the swastika, one of the most ancient symbols of human civilisation and a sacred sign of Hinduism, and its subsequent demonisation by anti-fascists in the West is a case in point. The answer is not to ban the swastika, and thus cede the right to define it to those who misuse it, but rather to insist on its actual meaning, allowing it to be reborn and to flourish freely once again. Koenraad Elst (b. 1959), born in Leuven, Belgium, lived and studied in India for years, and later received his doctorate from the Catholic University of Leuven in 1998. He has published many essays and articles, and nearly 20 books on topics related to modern Hinduism and its political aspects, including the monumental two-volume The Saffron Swastika: The Notion of Hindu Fascism, which is the definitive documentation of the alleged connections between Hinduism and the European fascist movements and disproves the notion, often propagated by its critics, that Hindu nationalism is fascist in nature. His work has earned praise from many prominent Indian thinkers.
Sklep: Libristo.pl 326,01 zł
Książki / Literatura obcojęzyczna
Oman unterscheidet sich von den anderen arabischen Staaten auf der Arabischen Halbinsel und in der Golf-Region durch seine lange Geschichte als historisch-politische Einheit. Ein weiteres Charakteristikum ist sein Ruhm als Seefahrer-Nation sowie der Ibadismus, dem die Majorität der Bevölkerung angehört. Einen bislang nur unzureichend untersuchten Aspekt der Geschichte Omans zu beleuchten, war das Ziel einer Tagung, die im Mai 2011 in Tübingen stattfand und deren Ergebnisse im vorliegenden Band zusammengefasst sind. §Im Fokus der Tagung stand die komplexe Wechselbeziehung zwischen Oman und den anderen Anrainern des Indischen Ozeans, sowie deren Blick von außen auf die Kultur und die Religion Omans. Mit dieser Frage haben sich Forscher aus sehr unterschiedlichen Wissenschaftsgebieten auseinandergesetzt. Entsprechend breit gefächert sind die Ansätze und Ergebnisse der hier präsentierten Arbeiten. Sie reichen von der vorislamischen Archäologie Omans über die Sprachenvielfalt Ostafrikas bis zu den ökonomisch-kulturellen Verbindungen zwischen Südamerika und Oman. Technologische Aspekte des Schiffsbaus werden ebenso behandelt wie wissenschaftshistorische, wobei vielfach bislang wenig bekanntes Quellenmaterial vorgestellt wird. Allen Aufsätzen gemeinsam ist dabei, dass sie die Bedeutung Omans als ökonomischen und kulturellen Knotenpunkt zwischen dem östlichen und dem westlichen Indischen Ozean deutlich hervortreten lassen.§Oman differs from other Arab countries of the Arabian Peninsula and the Gulf region in having a long history as a unified state. It is also famous as a seafaring nation and for the Ibadi tradition of Islam practised by most of the population. This volume contains the proceedings of a conference held in Tübingen in May 2011 with the aim of highlighting other, previously little known or studied aspects of Oman s history.§The conference focused on the complex interrelationships between Oman and other countries bordering the Indian Ocean, and on views from outside of Oman s culture and religion. Researchers from a wide range of disciplines examined these questions and the approaches and conclusions presented here are similarly wide ranging, from the pre-Islamic archaeology of Oman and the multiple languages of East Africa to the economic and cultural ties between Latin America and Oman. The technology and history of shipbuilding are also examined, using previously little-known source material. But however varied their themes, all the essays clearly emphasise Oman s significance as an economic and cultural bridge between the eastern and western Indian Ocean.
Sklep: Libristo.pl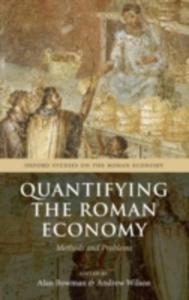 174,99 zł
Książki Obcojęzyczne>Angielskie>Humanities>History>Earliest times to present day>Ancient history: to c 500 CE>Classical history / cl...
The First Volume In A New Series, Oxford Studies On The Roman Economy: A Collection Of Essays, Edited By The Series Editors, Focusing On The Economic Performance Of The Roman Empire, And Suggesting How We Can Derive A Quantified Account Of Economic Growth And Contraction In The Period Of The Empire's Greatest Extent And Prosperity.
Sklep: Gigant.pl 149,32 zł
Książki / Literatura obcojęzyczna
India and China had a glorious history of cultural and material exchanges, which developed into friendship and subsequently into camaraderie during first half of the twentieth century when both India and China fought western imperialism. Owing to serious misconceptions and misjudgements the relations remained under the shadow of animosities and mutual distrust for over three decades until Rajiv Gandhi's China visit in 1988. After 62 years of diplomatic relations between the two, there is a certain maturity in the relations, as both are sharing new responsibilities in the stupendously changing global architecture. India-China Relations: Future Perspectives is a collection of eighteen essays by eminent Indian and Chinese scholars, diplomats and political personalities, who look at the complex and multi-layered relationship from different perspectives covering various domains such as civilizational dialogue through history, the 1950s brotherhood, the border, and various other issues pertaining to education, agriculture, security, defense and economic complementarities etc. The complex and multi-layered character of the relationship makes it difficult to define as an adversarial or competitive, for there has been cooperation at various levels between the two, such as climate change and many other multilateral forums like G20 and BRICS. Notwithstanding the cooperation, there have been incremental yet cautious approaches towards cooperation in various fields from both the sides. As the global economic and political scenario is undergoing a tremendous change, and its shift to Asia is visible, the contributors feel that India and China need to handle the hypersensitive issues with care and tap the existing complementarities appropriately, or else the Asian century would not only be a distant dream, but could also endanger the peace and stability of the region and the world.
Sklep: Libristo.pl 99,82 zł
Książki / Literatura obcojęzyczna
American Architecture is astonishingly varied. From Indian sites in New Mexico and Arizona, and the ancient earthworks of the Mississippi Valley, to the most fashionable contemporary buildings of Chicago and New York, the United States boasts three thousand years of architectural history. It is characterized by the diversity of its builders and consumers who include Native American men and women, African, Asian, and European immigrants, as well as renowned professional architects and urban planners. Dell Upton's revolutionizing interpretation examines American architecture in relation to five themes: community, nature, technology, money, and art. In giving particular attention to indigenous, folk, ethnic and popular architectures like Chaco Canyon, Brooklyn suspension bridge, and native American houses, as well as to the great monuments of traditional histories such as Jefferson's Monticello and Wright's Fallingwater, Architecture in the United States reveals the dazzling richness of America's human landscape. From the pre-publication reviews: Dell Upton: Architecture in the United States - Reviews 'In Architecture in the United States Dell Upton essentially reinvents American architectural history. Employing a series of cultural, economic, and political contexts, his incisive and entertaining narrative examines some 3,000 years of human intervention in the natural landscape, contrasting, comparing and interweaving an astounding range of built forms. This ingenious approach focuses our attention on both the commonality and diversity of human experiences that have shaped this country. Upton's book should be read by everyone with an interest in America's cultural landscape. They will never look at it in the same way again.' Professor Kenneth A. Breisch Southern California Institute of Architecture 'In Architecture in the United States Dell Upton has dismantled the typical chronological history of American architecture and reconceived it as a thematic history, organized according to the compelling themes of "Community", "Nature", "Technology", "Money", and "Art". Upton's very broad definitions of architecture includes traditional high-art monuments like Thomas Jefferson's Monticello or Frank Lloyd Wright's Falling Water, alongside Native American houses and earthworks, typical courthouse squares, recent planned suburbs, bridges, world's fair pavilions, office buildings, and other categories of building that gives the book its freshness and forces readers to reconsider received ideas about American architecture. The book begins with a tour-de-force chapter on Monticello in which all the themes are brought to bear in explaining the meanings embodied in this one site. Upton's inclusive analysis delivers sharp insights about buildings that are so familiar one would have thought there was nothing more to be said. His method invites us to move beyond the limits of aesthetics, and to take more risks to ask more wide-ranging questions about the architecture we inhabit and study.' Professor Elizabeth Cromley Northeastern University 'Dell Upton has written an extraordinarily illuminating book that is a pleasure to read. It synthesizes the existing literature on American architecture while critically exploring fundamental questions about the nature and meaning of architectural, urban, and landscape design. There is a refreshing inclusiveness here about the meaning of both America and its architecture. The book's thematic structure reveals rich new possibilities for understanding American society and culture by scrutinizing its architecture. By-passing conventional chronologies Upton represents cutting-edge historiographical methods but without the cant and jargon of contemporary theory. This important book will usefully transform our historical understanding of American architecture.' Professor Daniel Bluestone University of Virginia 'The originality of Upton's conceptual framework makes everything he considers new, profound, and convincing. We see public and private space, social and individual effort, in a shifting dialectic resolvable into no stable patter. This Is architecture in motion. And at last we understand malls.' Professor Garry Wills Northwestern University 'The organization of the material that the author chose is very intriguing and successfully communicates his ideas' Rebecca L. Binder, FAIA Architect
Sklep: Libristo.pl 116,90 zł
Inne książki
One of the most influential books ever published in Canada, Harold A. Innis's The Bias of Communication has played a major part in reshaping our understanding of history, communication, and media theory. First published in 1951, this masterful collection of essays explores the relationship between a society's communication media and that community's ability to maintain control over its development. Innis considers political and economic forces in the context of social change and the role of communication in the creation of both ancient and modern empires. In an essay for this new edition, Innis biographer Alexander John Watson examines the reasons why Innis, at the height of his success as an economic historian, embarked on new research areas of communications and empire, as well as the ways in which Marshall McLuhan's interpretations of Innis changed and de-politicized Innis's work. As important today as it was when first published, The Bias of Communication is essential reading for historians and scholars of communication and media studies.
Sklep: Albertus.pl
Sklepy zlokalizowane w miastach: Warszawa, Kraków, Łódź, Wrocław, Poznań, Gdańsk, Szczecin, Bydgoszcz, Lublin, Katowice
Szukaj w sklepach lub całym serwisie
2. Szukaj na wszystkich stronach serwisu
t1=0.03, t2=0, t3=0, t4=0, t=0.03