krainaksiazek ever changing original story raven 20117439
- znaleziono 5 produktów w 2 sklepach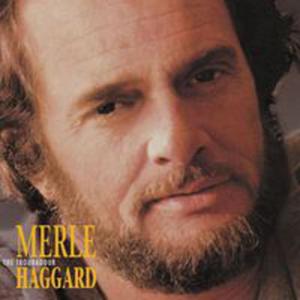 419,99 zł
Muzyka>Country
1. The Troubadour 2. I Think It's Gone Forever 3. If We're Not Back In Love By Monday (Unissued) 4. Ramblin' Fever 5. When My Blue Moon Turns To Gold Again 6. Ghost Story 7. Set Me Free 8. Love Somebody To Death 9. Ain't Your Memory Got No Pride At All 10. My Love For You 11. The Last Letter 12. From Graceland To Promised Land 13. Blue Christmas 14. Are You Lonesome Tonight 15. In The Ghetto 16. Don't Be Cruel 17. Jailhouse Rock 18. Love Me Tender 19. That's All Right (Mama) 20. Heartbreak Hotel 21. Blue Suede Shoes 22. Merle's Farewell To Elvis 23. I'm Always On A Mountain When I Fall 24. Life Of A Rodeo Cowboy 25. It's Been A Great Afternoon 26. Love Me When You Can 27. There Won't Be Another Now 28. Don't You Ever Get Tired (Of Hurting Me) 29. There Ain't No Good Chain Gang 30. The Dream 31. The Immigrant 32. Mama I've Got To Go To Memphis 101. The Bull & The Beaver 102. I'm Getting' High 103. Red Bandana 104. Driftwood 105. Sing A Family Song 106. Footlights 107. Got Lonely Too Early This Morning 108. Heaven Was A Drink Of Wine 109. I Can't Get Away 110. My Own Kind Of Hat 111. I Didn't Mean To Love You 112. Roses In The Winter 113. I Must Done Something Bad 114. The Way I Am 115. Wake Up 116. Sky-bo 117. No One To Sing For (But The Band) 118. Remember Me (I'm The One Who Loves You) 119. Life's Just Not The Way It Used To Be 120. Where Have You Been 121. Take Me Back & Try Me One More Time 122. I'll Always Be Glad To Take You Back 123. It Makes No Difference Now 124. It's Been So Long Darlin' 125. Misery & Gin (From The Original Soundtrack Of 'B 126. Barroom Buddies 127. You Babe 201. My Life's Been Grand 202. Tell Me Something Bad About Tulsa 203. Love Keeps Hanging On 204. All In The Game 205. Why Can't I Cry 206. Bleachers 207. Love Don't Hurt Everything 208. Susie 209. Pennies From Heaven 210. Make-up & Faded Blue Jeans 211. Ever Changing Woman 212. Help Save The Wild Life 213. Leonard 214. I Don't Want To Sober Up Tonight 215. Dealing With The Devil 216. Can't Break The Habit 217. Lay Your Hands On My Heart 218. Back To The Barrooms Again 219. Our Paths May Never Cross 220. (I Don't Have) Any More Love Songs 221. I Think I'll Just Stay Here & Drink 222. I Don't Want To Sober Up Tonight (Outtake) 223. New Cocaine Blues 224. Easy Come, Easy Go 225. Easy Come, Easy Go (Alt) 301. When God Comes & Gather His Jewels 302. Suppertime 303. He Walks With Me 304. Softly & Tenderly 305. Why Me 306. Where No One Stands Alone 307. One Day At A Time 308. What A Friend We Have In Jesus 309. Swing Low Sweet Chariot 310. The Old Rugged Cross 311. Keep On The Sunny Side 312. The Fightin' Side Of Me 313. If We Make It Through December 314. Misery & Gin (Live) 315. I Think I'll Just Stay Here & Drink (Live) 316. Back To The Barrooms Again (Live) 317. Our Paths May Never Cross (Live) 318. Medley: The Running Kind / I'm A Lonesome Fugitive 319. Rainbow Stew (Live) 320. Blue Yodel No.9 (Live) 321. Dealing With The Devil (Live) 322. Fiddle Breakdown (Live) 323. Sing Me Back Home (Live) 324. Pearl Beer 325. The Man In The Mask 326. The Legends Begins 327. The Breaking Of Silver
Sklep: Gigant.pl 69,53 zł
Książki / Literatura obcojęzyczna
GATSBY GIRLS She was an impulsive, fashionable and carefree 1920s woman who embodied the essence of the Gatsby Girl -- F. Scott Fitzgerald's wife, Zelda. As Fitzgerald said, "I married the heroine of my stories." All of the eight short stories contained in this collection were inspired by Zelda. Fitzgerald, one of the foremost writers of American fiction, found early success as a short story writer for the most widely read magazine of the early 20th century -- the Saturday Evening Post. Fitzgerald's stories, first published by the Post between 1920 and 1922, brought the Jazz Age and the "flapper" to life and confirmed that America was changing faster than ever before. Women were bobbing their hair, drinking and flirting shamelessly, and Fitzgerald brought these exciting Gatsby Girls to life in the pages of the Post. A foreword by Jeff Nilsson, archivist for the Post, adds historical context to this wonderful, new collection, which is highlighted by an introduction written by Fitzgerald himself. Each story is accompanied by the original illustrations and the beautiful cover images from the Post. Read the stories that made F. Scott Fitzgerald one of the most beloved writers in America -- and around the world -- still today.
Sklep: Libristo.pl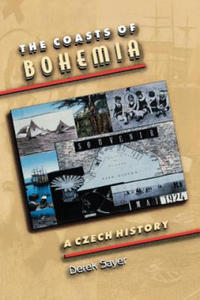 231,56 zł
Książki / Literatura obcojęzyczna
In "The Winter's Tale", Shakespeare gave the landlocked country of Bohemia a coastline - a famous and, to Czechs, typical example of foreigners' ignorance of the Czech homeland. Although the lands that were once the Kingdom of Bohemia lie at the heart of Europe, Czechs are usually encountered only in the margins of other people's stories. In "The Coasts of Bohemia", Derek Sayer reverses this perspective. He presents a comprehensive and long-needed history of the Czech people that is also a remarkably original history of modern Europe, told from its uneasy center. Sayer shows that Bohemia has long been a theater of European conflict. It has been a cradle of Protestantism and a bulwark of the Counter-Reformation; an Austrian imperial province and a proudly Slavic national state; the most easterly democracy in Europe; and a westerly outlier of the Soviet bloc. The complexities of its location have given rise to profound (and often profoundly comic) reflections on the modern condition. Franz Kafka, Jaroslav Hasek, Karel Capek and Milan Kundera are all products of its spirit of place. Sayer describes how Bohemia's ambiguities and contradictions are those of Europe itself, and he considers the ironies of viewing Europe, the West, and modernity from the vantage point of a country that has been too often ignored. "The Coasts of Bohemia" draws on an enormous array of literary, musical, visual, and documentary sources ranging from banknotes to statues, museum displays to school textbooks, funeral orations to operatic stage-sets, murals in subway stations to censors' indexes of banned books. It brings us into intimate contact with the ever changing details of daily life - the street names and facades of buildings, the heroes figured on postage stamps - that have created and recreated a sense of what it is to be Czech. Sayer's sustained concern with questions of identity, memory, and power place the book at the heart of contemporary intellectual debate. It is an extraordinary story, beautifully told.
Sklep: Libristo.pl 197,69 zł
Książki / Literatura obcojęzyczna
It's hard to believe, but the W129-series Mercedes-Benz SL was launched over 20 years ago. However, its timeless styling has kept it fresh and attractive in the eyes of a new generation of enthusiasts, as well as those returning to the car having owned one when they were still in the dealerships. A combination of superb original design and peerless engineering and build quality adds to the desirability of this series of classic German machines, and has ensured that many of these cars can still be seen in regular use today. Covering the SL's ever-changing specification, and its presence in many of the world's major markets is a huge task, but it's all presented here in definitive detail, along with stunning contemporary photography, in a volume that will readily grace any reference library shelf or connoisseur's coffee table. Two earlier books, also published by Veloce, and covering the W113 cars and the 107-series SL and SLC, act as perfect companions to this title, which takes the SL story up to 1989.
Sklep: Libristo.pl 65,95 zł
Książki / Literatura obcojęzyczna
The Hyena-Man of Africa Solved is a vibrant collection of short stories by Amani Zawadi. This small collection of five stories, Zawadi's first contribution to fiction, is set against a backdrop of a Southern African landscape. It explores traditional beliefs and attitudes to prejudice, deceit, the lust for power, love, greed and superstition primarily in rural life in Africa. The title story itself explores and demystifies the colourful myth of the hyena-man, a marauding nocturnal beast-man figure, cast in the mould of the legendary Werewolf of Western Europe, dreaded for its savage attacks on man and beast alike. 'Heart-warming, strikingly original and impressively written. Zawadi's poetic style lends itself to painting a picture of aspects of an ever changing African society. These stories are powerful, absorbing and entertaining' -Rita Christian
Sklep: Libristo.pl
Sklepy zlokalizowane w miastach: Warszawa, Kraków, Łódź, Wrocław, Poznań, Gdańsk, Szczecin, Bydgoszcz, Lublin, Katowice
Szukaj w sklepach lub całym serwisie
2. Szukaj na wszystkich stronach serwisu
t1=0.058, t2=0, t3=0, t4=0, t=0.058