krainaksiazek fiction books purpose of a christian life fiction books 20094673
- znaleziono 13 produktów w 3 sklepach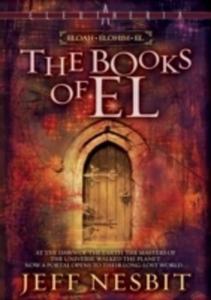 15,99 zł
Książki Obcojęzyczne>Angielskie>Fiction & related items>Religious & spiritual fictionKsiążki Obcojęzyczne>Angielskie>Humanities>Reli...
At The Dawn Of The Earth, A Race Of Beingsmasters Of The Universewalked The Planet. Now A Portal Opens To Their Long-lost World.
Sklep: Gigant.pl 43,99 zł
Książki / Literatura obcojęzyczna
November 2013 marks the 50th anniversary of the death of Clive Staples 'Jack' Lewis, when a memorial to him will be placed in Poet's Corner in Westminster Abbey. Although perhaps best known as the author of the seven Chronicles of Narnia, published between 1949 and 1954, Lewis also wrote The Pilgrim's Regress, a trilogy of science-fiction novels incorporating Christian themes, and a large number of non-fiction books about his faith, accessible to Christians and non-believers alike. In a survey of the greatest British writers since 1945, the Times newspaper ranked Lewis eleventh, ahead of Salman Rushdie, Anthony Burgess and Ian Fleming. A Brief Guide to C. S. Lewis explores Lewis's life, from his reconversion to Christianity under the influence of his friend J. R. R. Tolkien, which had such a profound influence on his writing - both fiction and non-fiction - to his marriage to American writer Joy Davidman Gresham and his battle with cancer. He died on 22 November 1963, a day before the first-ever episode of Dr Who, a TV series with many links to his Narnia stories was shown. Although this Brief Guide ranges well beyond the world of Narnia to explore other aspects of Lewis' life and his other writings, it does not do so - unusually among books on Lewis - from the point of view of Christian scholarship, thereby assuming much knowledge of theology on the part of readers. That Lewis wrote about the problems of praying is significant; the specific texts he discusses and dissects are likely to be of less significance to most readers. The guide provides synopses of Lewis' fiction, an overview of his other writings, a biography and a look at all the many different versions of his stories that have appeared. In doing so it draws on recent interviews by the author with some of the many talented people who have worked on these adaptations.
Sklep: Libristo.pl 24,15 zł
Książki & Multimedia > Książki
Opis - Charyzmatyczny, obdarzony nieprzeciętną intuicją dziennikarz w pojedynku z naśladowcą Hansa Memlinga. Emil Żądło, który zrezygnował z pracy w policji na rzecz dziennikarstwa, przeżywa kryzys. Kryzys wieloraki: związany z pracą, z brakiem natchnienia na nowy artykuł, z finansami, z uczuciami, z życiem w ogóle... Za ostatnie pieniądze kupuje alkohol i papierosy, nie ma siły wstać z łóżka i wziąć się w garść, a na dodatek jego była żona utrudnia mu kontakty z synem i męczy o zaległe alimenty. Wszystko się zmienia, gdy któregoś razu w nocnym pubie spotyka córkę swojej starej sąsiadki, Dorotę. Młoda kobieta i jej narzeczony tej samej nocy zostają brutalnie zamordowani w niejasnych okolicznościach. Zaintrygowany Emil postanawia pomóc policji w śledztwie. "Emil Żądło to świetnie skonstruowana postać, która od pierwszej chwili wzbudziła moją sympatię." Agnieszka Lingas-Łoniewska, autorka m. in. trylogii Zakręty losu, Szóstego, Łatwopalnych i Brudnego świata Nazwa - Sąd ostateczny Autor - Anna Klejzerowicz Oprawa - Miękka Wydawca - Replika Kod ISBN - 9788376742878 Kod EAN - 9788376742878 Wydanie - 1 Rok wydania - 2014 Język - polski Format - 13.0x20.0cm Ilość stron - 316 Podatek VAT - 5% Premiera - 2014-05-06
Sklep: InBook.pl 28,54 zł
Książki & Multimedia > Książki
Opis - If you loved The Passage, World War Z, The Martian or Interstellar: this is a must-read thriller for you. * * * Deadwood, USA. A girl sneaks out just before dark to ride her new bike. Suddenly, the ground disappears beneath her. Waking up at the bottom of a deep pit, she sees an emergency rescue team above her. The people looking down see something far stranger..."We always look forward. We never look back."That girl grows up to be Dr. Rose Franklyn, a brilliant scientist and the leading world expert on what she discovered. An enormous, ornate hand made of an exceptionally rare metal, which predates all human civilisation on the continent. "But this thing ...it"s different. It challenges us. It rewrites history."An object whose origins and purpose are perhaps the greatest mystery humanity has ever faced. Solving the secret of where it came from - and how many more parts may be out there - could change life as we know it. "It dares us to question what we know about ourselves."But what if we were meant to find it" And what happens when this vast, global puzzle is complete..." "About everything."* * * "Bursts at the seams with big ideas.A sheer blast from start to finish. I haven"t had this much fun reading in ages" Blake Crouch, author of the Wayward Pines trilogy "A stellar debut which masterfully blends sci-fi, political thriller and apocalyptic fiction. So much more than the sum of its parts - a page-turner of the highest order" Kirkus Reviews "Reminiscent of The Martian and World War Z, this is a luminous conspiracy yarn that shoots for (and lands among) the stars" Pierce Brown, author of Red Rising Nazwa - Sleeping Giants Themis Files Book 1 Autor - Sylvain Neuvel Oprawa - Miękka Wydawca - Penguin Books Kod ISBN - 9781405921893 Kod EAN - 9781405921893 Rok wydania - 2017 Język - angielski Format - 11.5x18.5cm Ilość stron - 384 Podatek VAT - 5% Premiera - 2017-04-18
Sklep: InBook.pl 49,37 zł
Książki / Literatura obcojęzyczna
Excerpt from Through the Looking Glass: And What Alice Saw There The series of Canterbury Classics aims to bear its share in acquainting school children with literature suited to their years. The culture of the imagination is no less important than the culture of memory and the reasoning power. That childhood is poor which has not for friends many of the goodly company represented by Hector, Achilles, Roland, Sigurd, My Cid, Don Quixote, Lancelot, Robin Hood, Percy, the Douglas, Gulliver, Puck, Rip Van Winkle, and Alice in Wonderland. College class-rooms, where Dante and Spenser, Goethe and Coleridge are taught, speedily feel the difference between minds nourished, from babyhood up, on myths of Olympus and myths of Asgard, Hans Christian Andersen, old ballads, the "Pilgrim's Progress," the "Arabian Nights," the "Alhambra," and minds which are still strangers to fairyland and hero-land and all the dreamlands of the world's inheritance. Minds of this latter description come almost as barbarians to the study of poetry, deaf to its music and blind to its visions. They are in a foreign clime. In the larger college of life, no less, is felt the lack of an early initiation into literature. A practical people in a practical age, we need the grace of fable to balance our fact, the joy of poetry to leaven our prose. Something of the sort we are bound to have, and if familiarity in childhood with the classic tone has not armed us against the cheap, the flimsy, the corrupt in fiction, we fall easy victims to the trash of the hour. We become the sport of those mocking elves who give dry leaves for gold. This series must needs conform somewhat, in its choice of books, to the present demands of the schools. About the Publisher Forgotten Books publishes hundreds of thousands of rare and classic books. Find more at www.forgottenbooks.com This book is a reproduction of an important historical work. Forgotten Books uses state-of-the-art technology to digitally reconstruct the work, preserving the original format whilst repairing imperfections present in the aged copy. In rare cases, an imperfection in the original, such as a blemish or missing page, may be replicated in our edition. We do, however, repair the vast majority of imperfections successfully; any imperfections that remain are intentionally left to preserve the state of such historical works.
Sklep: Libristo.pl 480,46 zł
Książki / Literatura obcojęzyczna
Mainly due to its entertaining purpose, fiction has a greater market penetration than non-fiction, but it seems that a large part of its potential to illustrate current biological threats is being missed. Sixteen biothrillers are analysed to present the main ideas that make up a singular biohazard discourse. To ascertain the feasibility of the situations proposed in these books, there is a thorough study of available documentation on epidemics, acts of biowarfare and bioterrorism, and biological accidents. Thus, such works can be taken as reasoned simulations of a biohazard event since they portray a series of common features about the people involved, the agents likely to be used, and potential locations for these events to take place. Finally, some valid extrapolations for real life are reached that show the social value of this kind of narrative. At the end of the book, it is not difficult to understand the reasons for the emergence of these threats and what preventive measures can be taken in the present and future. Biothrillers are therefore shown to be fully instructive, as they can reach a larger number of people who are not habitual readers of specialised medical journals.
Sklep: Libristo.pl 165,85 zł
Książki / Literatura obcojęzyczna
Your Love in Thailand? Yes, Thai woman are much more then a dream for any man A Thailand Virgin No More. She was a beautiful, nice eye, a virgin how I found out after. She worked in a leading department store at the Western Union, all seems to be perfect and I believed to have found the woman of my life , but I didn t realize She is Thai, and a Thai woman never belongs to you, she belongs forever to her family. Thailand: Where Dreams (or Nightmares?) come True. Backgrounds, place, location and names are fiction and non- fictional: I really enjoyed the stories about that gentleman who brought his Thai woman to the U.S. Its great to hear how she reacts to all the little things that we take advantage of on a daily basis. Maybe someone will read this story and have a laugh or two.First of all and very important to me, I would not stress the word "Thai" woman! It is definitely an Asian issue. Vietnamese woman are at least similar and as you correctly state, the issue at hand is not comparable with behaviour in the west.You know, most Western men venturing into Asia with the specific purpose of getting themselves a girlie, are those fed up with emancipated woman of the west. Logically they are looking for a feminine, sweet, even sexy girl. That's all good and well what the outside is concerned. But mostly they do not realize what they get on the inside. And as they - those western man I mean - are quite helpless or at least not very able in many cases to sort out their own lives even back at home they are in a very delicate position. And, for that, you give them perfect insight in your latest Weekly.Let's get things clear. Many western - and even some Asian I would say - man think those Asian barbies are a bit stupid, not thinking a lot but rather wanting to perform in bed, and are just feminine to please their husbands which they adore... Oh boy how wrong they are.
Sklep: Libristo.pl 62,83 zł
Książki / Literatura obcojęzyczna
Count Lev Nikolayevich Tolstoy (1828-1910) commonly referred to in English as Leo Tolstoy, was a Russian writer - novelist, essayist, dramatist and philosopher - as well as pacifist Christian anarchist and educational reformer. He was the most influential member of the aristocratic Tolstoy family. His first publications were three autobiographical novels, Childhood, Boyhood, and Youth (1852-1856). They tell of a rich landowner's son and his slow realization of the differences between him and his peasants. As a fiction writer Tolstoy is widely regarded as one of the greatest of all novelists, particularly noted for his masterpieces War and Peace (1869) and Anna Karenina (1877). In their scope, breadth and realistic depiction of 19th-century Russian life, the two books stand at the peak of realist fiction. As a moral philosopher Tolstoy was notable for his ideas on nonviolent resistance through works such as The Kingdom of God is Within You (1894).
Sklep: Libristo.pl 44,94 zł
Książki / Literatura obcojęzyczna
Originally published in 1908, Orthodoxy is a companion book for Chesterton's Heretics. In this volume, considered a classic example of Christian apologetic writing, Chesterton answers his detractors by providing his own philosophy for living a Christian life. By necessity, he says, the book must begin with how he came to believe and follow the development of his own faith. Only then could his words seem sincere. Christianity, as Chesterton views it, is the perfect answer to every one of humanity's great questions. Christians and spiritual seekers will find Chesterton's ruminations an engaging and interesting read. English writer GILBERT KEITH CHESTERTON (1874-1936) was an accomplished author in many disciplines, including poetry, journalism, and fiction. His witty, humorous style earned him the title of the "prince of paradox." He wrote 80 books-and nearly 4,000 essays-on a variety of topics, the most popular being The Man Who Was Thursday (1908).
Sklep: Libristo.pl 103,66 zł
Książki / Literatura obcojęzyczna
Source: Wikipedia. Pages: 77. Chapters: Abiku, Adire (textile art), Aláŕrěnjó, Ayagunna, Ayoayo, Babalawo, Death and the King's Horseman, Egungun, Epa mask, Ibeji, Ifá, Itutu, Obaala, żba kň so, Oduduwa, Oríkě, Orisha, Ori (Yoruba), The Lion and the Jewel, The Strong Breed, Yoruba Academy, Yoruba language, Yoruba literature, Yoruba medicine, Yoruba music, Yoruba name, Yoruba religion, Yoruba traditional art. Excerpt: 198 article summaries including: The meaning of home in Yoruba culture . TOWARDS A RECONSTRUCTION OF YORUBA CULTURE . Art and the Perception of Women in Yorůbá Culture . Yoruba Culture and Its Influence on The Development of Modern Popular Music in Nigeria . The Interaction of Prophecy and Yoruba Culture in Selected African Indigenous Churches . The Vestige Of Court Poetry In Modern Yoruba Music: A Study Of Sikiru Ayinde Barrister . A Lexico-syntactic Comparative Analysis of Ondo and Ikale Dialects of the Yoruba Language . A DENTAL HEALTH EDUCATION VIDEO FOR NIGERIAN CHILDREN IN THE YORUBA LANGUAGE . Barry Hallen, The Good, the Bad, and the Beautiful: Discourse about Values in Yoruba Culture(Book Review). Rhythms of the gods: music and spirituality in Yoruba culture. Rhythms of the Gods: Music, Spirituality and Social Engagement in Yoruba Culture. The Good, the Bad, and the Beautiful: Discourse about Values in Yoruba Culture/A Short History of African Philosophy. The Good, the Bad, and the Beautiful: Discourse about Values in Yoruba Culture(Book Review). Yoruba Religion. DIVERSITY WITHIN YORUBA-LANGUAGE VIDEO FILMS. Sex and the Empire That is no More: Gender and the Politics of Metaphor in Oyo Yoruba Religion (reprint, 1994)(RELIGION)(Brief Article)(Book Review). Sex and the Empire That Is No More: Gender and the Politics of Metaphor in Oyo Yoruba Religion. Yoruba Religion and Culture in the Americas. Sex and the Empire That Is No More: Gender and the Politics of Metaphor in Oyo Yoruba Religion. Yoruba Creativity: Fiction, Language, Life and Songs. Yoruba. INTRODUCTION. Not just music: rhythm, language and poetry(Book review). II 'Cultural officer' at home and abroad: Oloye Adebayo Ogunrinu Ogundijo, 1939-2005(AFRICAN MEMOIRS)(Biography). Santería Aesthetics. Afro-Brazilians in Salvador: reflections of a West African Christian (Conference on World Mission and Evangelism)(Mission in the Twenty-First Century: Impulses from Salvador). Women in the Yoruba Religious Sphere. Queering Creole Spiritual Traditions: Lesbian, Gay, Bisexual, and Transgender Participation in African-Inspired Traditions in the Americas(Book Review). J D Y Peel, Religious Encounter and the Making of the Yoruba(Book Review). A philosophical defence of punishment in traditional African legal culture: the Yoruba example. Traces of Afrocentricity in The Lion and the Jewel and The Road by Wole Soyinka. African culture and the status of Women: the Yoruba example(Report). Human personality and the Yoruba worldview: an ethico-sociological interpretation(Report). Yoruba traditional medicine and the challenge of integration. Socio-cultural and attitudinal study of selected Yoruba taboos in South West Nigeria(Report). The Shattered Gourd: Yoruba Forms in Twentieth Century American Art(Book Review). African Philosophy: The Analytic Approach. An interview with Niyi Osundare(Endangered Languages)(Interview). Strategic Transformations in Nigerian Writing: Rev Samuel Johnson, Amos Tutuola, Wole Soyinka, Ben Okri . Out of West Africa. Beautiful/Ugly: Af...
Sklep: Libristo.pl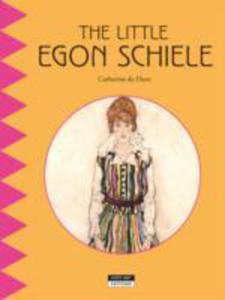 34,99 zł
Książki Obcojęzyczne>Angielskie>Children
This Book Helps Us Discover The Life And Work Of The Painter Egon Schiele. Happy Museum! Is A Series Of Short, Interactive Books For Juniors From 4 To 14 Years Of Age. Its Purpose Is To Spread The Enjoyment Of Art And To Inspire, Turning Family Trips To The Museum Or Art Gallery Into A Fun Experience.
Sklep: Gigant.pl 26,99 zł
Książki Obcojęzyczne>Angielskie>Children
This Book Helps You Discover The Life And Work Of The Dutch Painter Vermeer. Happy Museum! Is A Series Of Short, Interactive Books For Juniors From 4 To 14 Years Of Age. Its Purpose Is To Spread The Enjoyment Of Art And To Inspire, Turning Family Trips To The Museum Or Art Gallery Into A Fun Experience.
Sklep: Gigant.pl 78,97 zł
Książki / Literatura obcojęzyczna
Reading Palestine: a Literary Guide looks without prejudice at Israel-Palestine through the eyes of writers from biblical times to the present day, allowing the region to come alive through the pens of such diverse personalities as Napoleon Bonaparte, Gustave Flaubert, Lord Curzon, T. E. Lawrence, Sacheverell Sitwell, Linda Grant and Howard Jacobson. With thematic introductions and explanatory notes, the selection includes Jewish, Christian, Muslim and secular writings as well as the contrasting narratives of Israeli and Palestinian identity. Before the creation of the nation state, the area was regarded as the Holy Land by all faiths. It was a part of the Ottoman Empire until 1917, then was Mandated to Britain after the First World War. After contradictory promises were made to Arabs and Jews alike, the region has since been disputed in one of the world's longest-running and internationally explosive disputes. This book encompasses the intellectual and social dimensions of the conflict, including the foundations of Zionism and the modern growth of Palestinian culture. But it also looks way beyond the conflict to look at fiction, poetry, costume and family life. From the architect of Zionism Theodor Herzl to modern Palestinian thinkers such as Edward Said, it explores opposite viewpoints and national loyalties. In works of the imagination it includes the writing of myriad and sometimes unexpected authors such as Mark Twain, Noel Coward, Mahatma Gandhi and Winston Churchill. Much more than another account of the conflict, this book gives voice to both Israeli and Palestinian writers as well as those from outside the region. It considers Palestine's long and much-mythologized history, its landscapes and cities and the way in which it has inspired generations of writers, artists and thinkers.
Sklep: Libristo.pl
Sklepy zlokalizowane w miastach: Warszawa, Kraków, Łódź, Wrocław, Poznań, Gdańsk, Szczecin, Bydgoszcz, Lublin, Katowice
Szukaj w sklepach lub całym serwisie
2. Szukaj na wszystkich stronach serwisu
t1=0.074, t2=0, t3=0, t4=0.02, t=0.074