krainaksiazek grown up stuff 20127925
- znaleziono 11 produktów w 2 sklepach 56,99 zł
Książki Obcojęzyczne>Angielskie>Children
In A World Where Grown-ups' Dreams Are Shattered And Hearts Are Broken, There Are Children Left In The Middle. While The Grown-ups Are Blaming Each Other, The Children More Often Than Not Are Blaming Themselves.
Sklep: Gigant.pl 92,49 zł
Książki Obcojęzyczne>Angielskie>Children
In A World Where Grown-ups' Dreams Are Shattered And Hearts Are Broken, There Are Children Left In The Middle. While The Grown-ups Are Blaming Each Other, The Children More Often Than Not Are Blaming Themselves.
Sklep: Gigant.pl 94,99 zł
Książki Obcojęzyczne>Angielskie>Fiction & related items>Modern & contemporary fiction (post c 1945)
Do Growing Up And Growing Old Go Hand In Hand? An Entertaining Expose Of Messy Relationships, Modern Life, And Our Preoccupation With Youth And Beauty, From The Author Of THE PILE OF STUFF AT THE BOTTOM OF THE STAIRS.
Sklep: Gigant.pl 44,57 zł
Książki / Literatura obcojęzyczna
Would a proper adult ignore the spilt milk under the fridge for weeks? Would a proper adult take three years to post a solitary Christmas card? Would a proper adult have decades-old underwear in active service? Mike Gayle is nowhere near being a proper adult - even though his tenth wedding anniversary is looming; his second child is due any moment; and in less than twenty-four hours he is going to be officially closer to forty than he is to thirty. Appalled by this lack of maturity, Mike draws up a To-Do list containing every single item he's been meaning to do but just keeps putting off...He's got a lot of stuff that needs doing. But unlike previous To-Do lists, he promises himself that this one will actually get DONE. And along the way, Mike will learn stuff about life (323), love (999), friends (1004) and family (9) and finally work out what it means to be a grown up (846).
Sklep: Libristo.pl 64,63 zł
Książki / Literatura obcojęzyczna
A super practical guide to building a successful business byspending ninety minutes a day on the stuff that really matters§§Have you got a brilliant business idea, but not sure how to findthe time to start making it a reality? Or perhaps you have yourdream up and running but you need help to grow? Well, bestsellingcoach and entrepreneur, Nigel Botterill, is here to help. Nigel hasbuilt eight separate million pound+ businesses from scratchand won a shed full of awards in the process. No one knows betterthan him what it takes to build big businesses fast! In his newsuper practical book, Nigel will equip you with the tools to thinkbig, start small, grow fast and build a successful business in90-minute chunks! Yes, that's right, Nigel says if you dedicatejust 90 minutes a day -- that's just... 20% of your time-- working on getting and keeping customers (the stuff thatreally matters!) you can grow your small business and make it areal success. This principle has been one of the foundations ofNigel's entrepreneurial success and now he wants to share this withsmall businesses everywhere.§Designed to be read in just 90 minutes§A mixture of wisdom, teaching and success stories from Nigeland the entrepreneurs he has helped§Learn from the super successful, multi-award winning smallbusiness guru with eight separate million pound+ businesses that hehas built and grown from scratch!
Sklep: Libristo.pl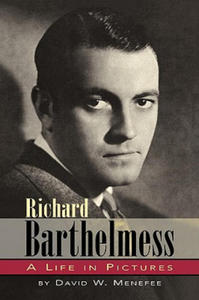 140,56 zł
Książki / Literatura obcojęzyczna
No one will ever forget the scene in D. W. Griffith's Way Down East where Richard Barthelmess as David rescued Anna Moore from certain death on an ice floe as it was about to plummet over a waterfall. The actor risked his life for that stunt, and the exciting sequence still thrills audiences to this day. His effort to fight back and live on became more than the stuff of Hollywood legend. Richard went on to be nominated for an Academy Award as Best Actor for The Noose and The Patent Leather Kid. His signature roles are in many of D. W. Griffith's silent films including Broken Blossoms, Scarlet Days, The Love Flower, and The Idol Dancer. Few people are aware that he was nearly felled by the chaos of Hollywood's transition from silent to talking pictures when he used a voice double to sing for him in Weary River. Despite the setback, his transition to talking pictures and work in The Dawn Patrol, Cabin in the Cotton, and Only Angel's Have Wings proved that his talent was enduring. For the first time, the story is fully told how Alla Nazimova, a famous Russian star, plucked him from obscurity to play in her first film, and how his worldwide fame was nearly snuffed out when he followed America's call to arms and gave up his movie career to assist in the fight against Nazi aggression in World War Two. By the time he returned to civilian life, a new generation had grown up never seeing his work, but his determination to succeed against all odds regained a foothold in films, and he continued to work until retiring to a happy life as a senior citizen. Richard appeared in more than 80 films, and this book reveals them with a richly researched biography, an extensive Filmography, and hundreds of rare portraits, posters, and lobby cards that capture the glamour of Hollywood's Golden Era.
Sklep: Libristo.pl 81,18 zł
Getaway Car University of Chicago Press
Książki / Literatura obcojęzyczna
Over the course of a fifty-year career, Donald Westlake published nearly one hundred books, including not one - but two - long-running series, starring the hard-hitting Parker and the hapless John Dortmunder. In the six years since his death, Westlake's reputation has only grown, with fans continuing to marvel at his tightly constructed plots, no-nonsense prose, and keen, even unsettling, insights into human behavior. With The Getaway Car, we get our first glimpse at another side of Westlake the writer: what he did when he wasn't busy making stuff up. And it's fascinating. Setting previously published pieces, many little-seen, alongside never-before-published material found in Westlake's working files, the book offers a clear picture of the man behind the books - including his background, experience, and thoughts on his own work and that of his peers, mentors, and influences. The book opens with revealing (and funny) fragments from an unpublished autobiography, then goes on to offer an extended history of private eye fiction, a conversation among Westlake's numerous pen names, letters to friends and colleagues, interviews, appreciations of fellow writers, and much, much more. There's even a recipe for Sloth a la Dortmunder. Really. Rounded out with a Foreword by Westlake's longtime friend Lawrence Block, The Getaway Car is a fitting capstone to a storied career, and a wonderful opportunity to revel anew in the voice and sensibility of a master craftsman.
Sklep: Libristo.pl 59,54 zł
Książki / Literatura obcojęzyczna
THE B!TCH IS BACK ...and she's brought The Grit Doctor along for the ride WHAT'S IN YOUR HANDBAG? *To Do lists scrawled on the back of receipts *An unpaid bill *Half a chocolate bar, covered in fluff Is your handbag a metaphor for the rest of your life? Has becoming a capable, poised grown-up turned out to be more complicated than you imagined? If you answered 'yes' to any of these questions, and if you're tired of the crappy stuff in life grinding you down, then it's time to stop whining and GET YOUR SH!T TOGETHER. With this funny, frank and tough-talking guide, Ruth Field and The Grit Doctor will help you: *Tackle daunting problems like a fearless superwoman *Figure out what you want from life and find the courage to GO FOR IT *Learn how to get more sh!t done in less time *Stop feeling bad about your less-than-perfect life. (Because perfection's overrated anyway.) SHE TAUGHT YOU HOW TO RUN, NOW SHE'S GOING TO TEACH YOU HOW TO RUN YOUR LIFE.
Sklep: Libristo.pl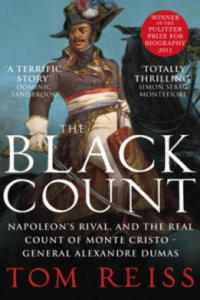 54,60 zł
Książki / Literatura obcojęzyczna
"Completely absorbing". (Amanda Foreman). "Enthralling". (Guardian). "The Three Musketeers! The Count of Monte Cristo! The stories of course are fiction. But here a prize-winning author shows us that the inspiration for the swashbuckling stories was, in fact, Dumas' own father, Alex - the son of a marquis and a black slave...He achieved a giddy ascent from private in the Dragoons to the rank of general; an outsider who had grown up among slaves, he was all for Liberty and Equality. Alex Dumas was the stuff of legend". (Daily Mail). So how did such this extraordinary man get erased by history? Why are there no statues of 'Monsieur Humanity' as his troops called him? The Black Count uncovers what happened and the role Napoleon played in Dumas' downfall. By walking the same ground as Dumas - from Haiti to the Pyramids, Paris to the prison cell at Taranto - Reiss, like the novelist before him, triumphantly resurrects this forgotten hero. "Entrances from first to last. Dumas the novelist would be proud". (Independent). "Brilliant". (Glasgow Herald).
Sklep: Libristo.pl 50,99 zł
Książki Obcojęzyczne>Angielskie>Fiction & related items>Modern & contemporary fiction (post c 1945)
Eleven-year-old Michael Murray Is The Best At Two Things: Keepy-uppies And Keeping Secrets. His Family Think He's Too Young To Hear Grown-up Stuff, But He Listens At Doors; It's The Only Way To Find Out Anything. And Michael's Heard A Secret, One That Mig
Sklep: Gigant.pl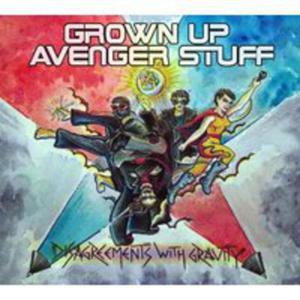 45,99 zł
Muzyka>Rock
Sklep: Gigant.pl
Sklepy zlokalizowane w miastach: Warszawa, Kraków, Łódź, Wrocław, Poznań, Gdańsk, Szczecin, Bydgoszcz, Lublin, Katowice
Szukaj w sklepach lub całym serwisie
2. Szukaj na wszystkich stronach serwisu
t1=0.041, t2=0, t3=0, t4=0, t=0.042