krainaksiazek hate free society 20088307
- znaleziono 5 produktów w 2 sklepach 91,85 zł
Książki / Literatura obcojęzyczna
Sklep: Libristo.pl 222,83 zł
Książki / Literatura obcojęzyczna
What happens when two deeply held American values, freedom of expression and freedom from discrimination, clash? In any well-established democratic society, people have the right to free speech as well as the right to equal treatment and protection under the law. But when one person's speech harms another person on the basis of race, ethnicity, religion, gender, or sexual orientation, it may qualify as hate speech and be subject to restriction. Cortese argues that restricting hate speech does not violate the guiding principle behind the First Amendment, but he is not eager to see more lawsuits. Effective restriction, he asserts, should not focus on litigation but on speech codes and moral education. Is there a limit to freedom of expression in a democracy, and if so, where should the line be drawn? In attempting to answer that question, Cortese makes a solid case for paying attention to context and common sense. Some hate speech is more reprehensible than others; not all discriminatory statements are equally serious. There is a discernible difference between an offensive remark and an incitement to commit murder. There is also a fundamental distinction between intentional and unintentional discrimination. In this book, Cortese rethinks some of the issues that have been silenced in ways harmful to many-especially those that have been brutalized, oppressed, manipulated, dominated, segregated, and disadvantaged. We should recognize the grave injuries inflicted by hate speech and the potential tensions between legal solutions to those injuries and the First Amendment. We must push for moral education, educational speech codes, and when necessary, a formal, legal-structural response to hate speech in order to reinforce our commitment to tolerance as a value.
Sklep: Libristo.pl 89,99 zł
Książki Obcojęzyczne>Angielskie>Law>Laws of Specific jurisdictions>Constitutional & administrative law>Human rights & civil liberties l...
For Constitutionalists, Regulation Of Hate Speech Violates The First Amendment And Damages A Free Society. Waldron Rejects This View, And Makes The Case That Hate Speech Should Be Regulated As Part Of A Commitment To Human Dignity And To Inclusion And Res
Sklep: Gigant.pl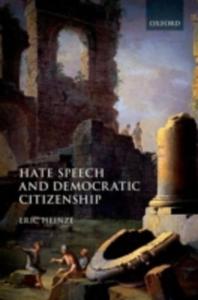 419,99 zł
Książki Obcojęzyczne>Angielskie>Society & social sciences>Politics & government>Political control & freedoms>Human rights>Civil righ...
An Astute Challenge To Dominant Free Speech Theories, This Book Critiques US, European, And International Rules On Hate Speech. In A Highly Original Argument, The Author Identifies Individual Expression As More Than Just An Individual Right. He Revisits The Central Role Of Public Discourse As The Crucial Pillar Of Modern Democracy.
Sklep: Gigant.pl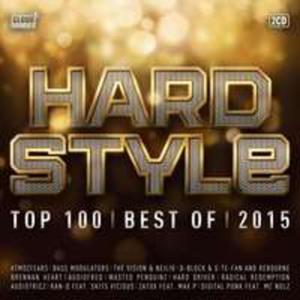 84,99 zł
Muzyka>Electronica>Dance
1. Atmozfears - Gold Skies (No.db15 Official Weekend 2. Code Black / Wasted Penguinz / Insali - End Like T 3. Frontliner & Harris, John - Loud 4. Mr. Polska & Boaz Van De Beatz - Hausa Wausa (Dr. 5. Wild, Devin - Everlasting 6. Da Tweekaz - Get Down 7. Josh & Wesz - World At Peace 8. Sequelized - Creation Of Dreams 9. Noisecontrollers - Infinity 10. Rebourne - Airwave 11. Adrenalize & Festuca - Check This Out 12. Bass Modulators - Let Me See Ya (Noisecontrollers 13. Lowriderz - Get Low 14. Psycho Punkz - Hit The Bong 15. Dr. Rude & Coone / K19 - For The World 16. Technoboy Tuneboy & Dj Isaac - Ctrl 17. Neilio & The Vision - Alive (Official Sunrise Fest 18. D-block & S-te-fan / Rebourne - Louder 19. Frontliner - Tell Me 20. Heart, Brennan - Illumination (Reverze Anthem 2015 21. Audiofreq - Lock & Load (Q-base 2015 Open Air Anth 22. Omegatypez & Phrantic - Party Like A Rockstar 23. Tuneboy - Out Of Space 24. Wasted Penguinz - No.grabmeabeer 25. Zatox & Audiofreq - Back To The Underground 26. Wasted Penguinz & Rebourne - Fuck Yeah! 27. Zany & Ruthless - Free For All 28. Prophet, The - Till I Die 29. Digital Punk & Hard Driver / Mc Dl - Crash 'N Burn 30. B-freqz - Divine 31. Ran-d & Digital Punk - Survivors (E-force Remix) 32. Artifact - World Is Mine 33. Hardcraft - Children's Hour 34. Hard Driver - Front Row (Knock-out 2015 Ost) 35. Act Of Rage - Brain Confusion 36. Digital Mindz - Resonant (Part 2) 37. Digital Punk & B-front - Spectral (Alpha2 Remix) 38. Prefix & Density - S.t.f.u. 39. Radical Redemption - The Funfair Of Madness (The O 40. Frequencerz & Titan - Getting Off 41. Adaro & E-force / Mc Nolz - Open The Gates 42. Bass Chaserz - Reach Up In Ya Mouth 43. Endymion & High Voltage - About To Get Raw 44. Dj Thera & Payne, Jason - Hate Society 45. Warface & The Geminizers - Path To Extinction 46. Atmozfears & Sub Zero Project - This Is Madness 47. Delete & Deetox - Fatal 48. Freak At Night - Freakz (Hard Bass 2015 Team Red O 49. Kronos & Outbreak - Wake Up 50. Requiem - Collateral Damage 101. Atmozfears / Spekter, David - Release 102. Bass Modulators - Our Dreams (Drem Village 2015 O. 103. Da Tweekaz - Wodka 104. Audiotricz - United As One (Wish Outdoor Anthem 20 105. Cyber - Everything Is Good 106. Frontliner & Wasted Penguinz - T.m.m.o. 107. Enforcer, Max - Rise Up 108. Dirtcaps / Jebroer - Miljoenen (Beatcrooks Remix) 109. Pherato - Believe 110. Phantom - Collide 111. Rebourne - Fields Of Dreams (Dreamfields 2015 Anth 112. Energyzed - Timeless Worlds 113. Pulsatorz - Chords 114. Kanon, Demi - Supersonic 115. Wasted Penguinz - Free Fall 116. Atmozfears - Nature's Gasp 117. Noisechocl - U Got Me 118. Bass Modulators - Oxygen 119. Code Black / Madin, Chris - New World 120. Noisecontrollers & Bass Modulators - Solar 121. Stephanie - Shift 122. Ran-d / Skits Vicious - No Guts No Glory (Defqon. 123. Zatox / Max P - Our Last Resort (The Qontinent 201 124. Audiofreq - Audiophetamine 125. Psyko Punkz / Murda - Doutzen 126. Tnt - Antares 127. Dr. Rude - Bullet Hole 128. Frontliner - 1, 2, 3 Jump! 129. Prophet, The - Kikkdrum 130. Wild Motherfuckers - Knock You Down 131. Hard Driver - Pow! 132. Artifact / Donkers, Elke - I See Lights 133. B-front & Degos / Re-done - Endless Path 134. Phuture Noize & Omegatypez - Don't Give Up 135. Digital Punk / Mc Nolz - Supreme (Official Suprema 136. Jack Of Sound - 911 137. Outbreak / Dv8 Rocks! - Get The Mean 138. Prefix & Density - W.u.f.u. 139. Alpha2 - Let It Go (Digital Punk Remix) 140. Activator - Sparta (Endymion Remix) 141. X-pander & Sub Zero Project - Hell On Earth 142. E-force - Blood Written (Qapital Anthem 201) 143. Bass Chaserz & Hard Society - Time 2 Die 144. Warface & N-vitral - Fuck The Drum Machine 145. Radical Redemption & Deepack - Triple Six 146. Luna - Hardcraft Tickin' 147. E-force & Digital Punk - My God 148. Warface & Titan - Sentinel 149. Hard Attakk - Kountdown 150. Adaro & Gee, Rob - Dark Universe
Sklep: Gigant.pl
Sklepy zlokalizowane w miastach: Warszawa, Kraków, Łódź, Wrocław, Poznań, Gdańsk, Szczecin, Bydgoszcz, Lublin, Katowice
Szukaj w sklepach lub całym serwisie
2. Szukaj na wszystkich stronach serwisu
t1=0.024, t2=0, t3=0, t4=0, t=0.024