krainaksiazek healthy aging for women 20117872
- znaleziono 7 produktów w 2 sklepach 48,86 zł
Książki / Literatura obcojęzyczna
AGING WITH GRACE reveals the cutting-edge research that has transformed scientists' understanding of healthy aging and shows what everyone can do to help prevent Alzheimer's disease. One of the world's leading experts on Alzheimer's disease, David Snowdon is the director of the 'Nun Study', a long term research project involving 678 nuns. Ranging in the age from 75 to 106, these extraordinary women have allowed Snowdon access to their medical and personal records and they have agreed to donate their brains upon death. The Nun Study's findings are already helping scientists unlock the secrets to living a longer, healthier life. With one of the largest brain donor studies in the world, Dr Snowdon and his colleagues are at the forefront of some of the most fascinating and useful research on aging today. This remarkable book combines cutting-edge research on the brain with the poignant and inspiring stories of the aging nuns who are teaching scientists how we grow old. We meet nuns like Sister Clarissa, who at the age of 90 drives around the convent in a motorized cart she calls her 'Chevy' and knows as much about baseball as any die-hard fan a third her age, and 'The Magnificent Seven', centenarians from a single convent who remain active and healthy in advanced age. These bright, articulate and altruistic women have much to teach us about how faith, wisdom and spirituality can influence the length and quality of our lives. Snowdon takes us into the lab to see the race to decode this devastating disease and reveals what we can do to prevent it. Aging With Grace shows that old age does not have to mean an inevitable slide into illness and disability; rather, it can be a time of promise and productivity, intellectual vigour, and continuing freedom from disease.
Sklep: Libristo.pl 286,73 zł
Książki / Literatura obcojęzyczna
Women's Health and Wellness Across the Lifespan provides a fresh and comprehensive approach to women's healthcare. Combining traditional and complementary medicine, this crucial text offers evidence-based insight on women's health and wellness. Update and enlighten your practice with relevant case histories, the latest research, and the insight of nursing experts on numerous wellness topics. This invaluable text offers the insights you need to respond to patients' individual concern and problems more effectively, promoting optimal wellness at every stage of your patients' lives. Developed for Clinicians in primary care and community settings, RNs, advanced practice students and faculty working in women's health, OB/GYN, family medicine, and adult/gerontology, and for nurse midwives, this vital reference includes: - Comprehensive, evidence-based content, crucial for promoting women's wellness and preventative care - Combines traditional medicine with alternative approaches for balanced, effective responses that answer the concerns of today's educated patient - Emphasizes the importance of incorporating social context, age and life experiences into health assessments - Tables and charts clarify different forms of care and their purpose Women's Health and Wellness Across the Lifespan is dvidied into three sections and covers o Introduction to women's wellness care - The holistic, lifespan approach to women's wellness; 21st century women's health care; evolution of the science and clinical specialty of women's health o Specific wellness issues for women across the lifespan - Issues from puberty through early adulthood, midlife, and healthy aging o Aids clinicians in promoting women's lifelong wellness - Special populations; body composition: exercise and nutrition; oral health; resilience; self-care: complementary therapies; herbal medicine; pharmacologic approaches to wellness and disease prevention; Pilates; healing environments; healing relationships; healthy sleep; peaceful dying
Sklep: Libristo.pl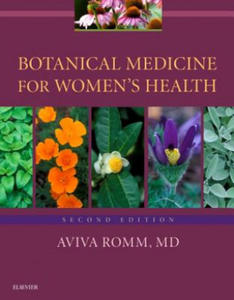 254,93 zł
Książki / Literatura obcojęzyczna
Use herbal medicines to treat women at any stage of life! Botanical Medicine for Women's Health, 2nd Edition provides an evidence-based, patient-centered approach to botanical interventions for many different medical conditions. More than 150 natural products are covered, showing their benefits in gynecologic health, fertility and childbearing, and menopausal health. This edition includes new full-color photos of herbal plants along with a discussion of the role of botanicals in healthy aging. Written by Aviva Romm, an experienced herbalist, midwife, and physician, this unique guide is an essential resource for everyday practice of herbal medicine. Winner of the 2010 American Botanical Council's James A. Duke Excellence in Botanical Literature Award!
Sklep: Libristo.pl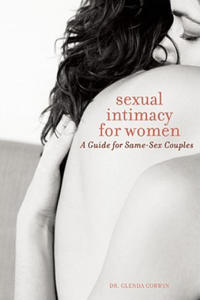 91,77 zł
Książki / Literatura obcojęzyczna
"Sexual Intimacy for Women" helps female couples examine the emotional, physical, and psychological aspects of their relationships, with the goal of creating more intimacy. Exercises and client-based anecdotes from Dr. Corwin's years of experience with same-sex couples help women overcome common issues around orgasm, body image, identity, aging, and parenthood. Dr. Corwin dispels myths, examines the intricacies of female desire, and gives advice to help couples achieve long-lasting, healthy, and fulfilling relationships.
Sklep: Libristo.pl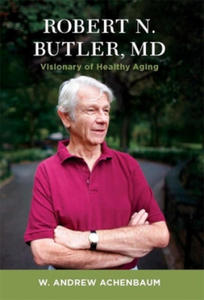 219,27 zł
Książki / Literatura obcojęzyczna
Robert Neil Butler (1927--2010) was a scholar, psychiatrist, and Pulitzer Prize--winning author who revolutionized the way the world thinks about aging and the elderly. One of the first psychiatrists to engage with older men and women outside of institutional settings, Butler coined the term "ageism" to draw attention to discrimination against older adults and spent a lifetime working to improve their status, medical treatment, and care. Early in his career, Butler seized on the positive features of late-life development -- aspects he documented in his pathbreaking research on "healthy aging" at the National Institutes of Health and in private practice. He set the nation's age-based health care agenda and research priorities as founding director of the National Institute on Aging and by creating the first interprofessional, interdisciplinary department of geriatrics at New York City's Mount Sinai Hospital. In the final two decades of his career, Butler created a global alliance of scientists, educators, practitioners, politicians, journalists, and advocates through the International Longevity Center. A scholar who knew Butler personally and professionally, W. Andrew Achenbaum follows this pioneer's significant contributions to the concept of healthy aging and the notion that aging is not synonymous with physical and mental decline. Emphasizing the progressive aspects of Butler's approach and insight, Achenbaum affirms the ongoing relevance of his work to gerontology, geriatrics, medicine, social work, and related fields.
Sklep: Libristo.pl 629,10 zł
Zdrowie, medycyna
This textbook, as in previous editions, describes the changes in a woman's lifeline from the menopause transitions through the late geripause. It serves as an accurate reference and a current resource; including material on the medical, physiologic, biochemical, pharmacologic, sexual, endocrine, and now, sensory aspects of aging and sex hormonal loss. Overall, the book defines aging and hormonal loss; gives clear, non-contentious, evidence-based guidelines on the management of menopausal symptoms and their associated risks; and introduces the care and values that will satisfy the expectations of the healthy, maturing women of today.
Sklep: Albertus.pl 103,33 zł
Książki / Literatura obcojęzyczna
Discover Little-Known Nutrition and Lifestyle Tactics with "Beyond Training"! What Problems Does "Beyond Training" Solve? Ironically, many people who appear to be fit and healthy on the outside struggle with health and lifestyle issues like insomnia, gas, bloating, low libido, aging too fast, injuries, performance plateaus, brain fog, and a basic lack of time for career, family, and friends. So this book supplies a step-by-step, done-for-you guide to eliminating all these issues, helping you get the most out of life while still achieving amazing feats of physical performance. Who Is "Beyond Training" for? "Beyond Training" is for men and women who have made it out of couch potato mode and are ready to take things to the next level, whether that means shedding those last few extra pounds, finishing a 5K, or even crossing the finish line of an Ironman triathlon. Everyone from the casual exerciser to the weightlifter, CrossFitter, obstacle racer, marathoner, mountaineer, triathlete, swimmer, cyclist, runner, and biohacker will glean tons of knowledge and life-changing advice from this book. What Will "Beyond Training" Do for You? "Beyond Training" educates and entertains with underground training, nutrition, and lifestyle tactics that mean no guesswork, less confusion about what to eat, and elimination of workout frustrations so that you can have more time and make more money, experience fewer frustrating health issues, have complete confidence that you are training the right way, and rid yourself of notorious body trouble spots, nagging injuries, and stubborn body fat.
Sklep: Libristo.pl
Sklepy zlokalizowane w miastach: Warszawa, Kraków, Łódź, Wrocław, Poznań, Gdańsk, Szczecin, Bydgoszcz, Lublin, Katowice
Szukaj w sklepach lub całym serwisie
2. Szukaj na wszystkich stronach serwisu
t1=0.04, t2=0, t3=0, t4=0.021, t=0.04