krainaksiazek how to live a perfectly flawed life learn to love yourself and live life creatively 20116837
- znaleziono 6 produktów w 2 sklepach 80,78 zł
Książki / Literatura obcojęzyczna
Is this the right book for me? A flexible guide that will add ten happy and healthy years to your life This book is designed as a ten-step guide that will add ten (healthy, happy) years to your life. It offers sound advice on health and fitness issues, and will cover diet and relaxation, in addition to such emotional issues as happiness, love and spirituality. It is all based, not on guru driven theories of bizarre diets or exercise routines, but on common sense and positive thinking, twinned with information that is both practical and supported widely by the scientific and medical communities. The tone is positive and encouraging throughout; there are also plenty of opportunities for you to interact with the book through features such as quizzes, self-test boxes and exercises. Help Yourself to Live Longer includes: Chapter 1: Why we age The gene theory of ageing The free radical theory of ageing Making the most of this book Chapter 2: Food How some foods fight ageing An a-z of longevity wonderfoods Crash diets Restrict calories, live longer The live-longer meal planner Chapter 3: Supplements The great supplement debate Combining vitamin and mineral supplements Chapter 4: Exercise Up to ten more years How exercise makes you feel more happier How fit are you? Exercising for fitness Do what you enjoy Exercising for strength Exercising for flexibility Devising a weekly program for fitness, strength and flexibility Chapter 5: Your brain How your brain works Dementia Physical activity Avoiding stress Avoiding neurotoxicants Avoiding head injury Mental activity Increasing your brain power Chapter 6: Relaxation The slow movement Good and bad stress Downsizing Relaxation techniques Meditation Give yourself some cognitive self-therapy Sleep Muscular relaxation Laughter - the stress breaker . .Chapter 7: Happiness Be grateful Getting rid of negative thoughts How negative emotions can poison you Applying the lessons to your past Enough money for a happy future? Chapter 8: Prudence Avoiding cancer Smoking - please stop Viruses Alcohol Drugs Sunshine Driving Avoid head injury Sex Is it worth having medical check-ups Body scans Chapter 9: Love That special someone Love is the food of health More love, less stress Psychoneurosexuality Oxytocin Improving your relationship If your partner has died Relatives and friends Pets How well connected are you? Chapter 10: Sex The normal developments of ageing Managing the effects of ageing Men's problems Women's problems A lifetime of sex with the same partner Chapter 11: Spirituality Gratitude and acceptance Optimism Coping skills Giving life a point Choosing what to believe Prayer How to be more spiritual if you don't believe in God Developing spirituality . Learn effortlessly with a new easy-to-read page design and added features: - Personal insights, tips, and summaries throughout the book - Extension articles online - 1, 5 and 10-minute bites of learning to get you started - Designed for readers of all ages, backgrounds and abilities - Lots of interactive exercises and sample tips
Sklep: Libristo.pl 45,80 zł
Nauki humanistyczne
Alain de Botton, best-selling author of How Proust can Change Your Life, has set six of the finest minds in the history of philosophy to work on the problems of everyday life. Here then are Socrates, Epicurus, Seneca, Montaigne, Schopenhauer and Nietzsche on some of the things that bother us all; lack of money, the pain of love, inadequacy, anxiety, the fear of failure and the pressure to conform.
Sklep: Albertus.pl 64,46 zł
Książki / Literatura obcojęzyczna
La La Anthony shares her one-of-a-kind rules on matters of the heart.§§Star of VH1's La La's Full Court Life , actress, entrepreneur, and wife of New York Knicks star Carmelo Anthony, La La Anthony found love and success on her own terms. But before La La was a strong woman balancing a growing career, a high-profile marriage, and motherhood, she suffered through bad dates, tumultuous relationships, and backstabbing friends. She learned the hard way how to rise above it all to live the life she loves.§§Now La La channels those lessons into a personal playbook, providing empowering go-to advice for healthy relationships and a happy life. Candidly, she draws on her personal experiences, revealing intimate details about her marriage and past relationships to illustrate what she's learned the hard way: from teaching your man the right way to treat a woman to dealing with a fickle friend and, of course, how to snag a baller. Through her non-nonsense advice, you will learn how to take control of your relationships, rise above adversity, and live your life by your rules.§§The Love Playbook is the everywoman guide to finding love, building healthy relationships, and staying true to yourself along the way.§§"The first rule of love is that the ball is in the woman's court."
Sklep: Libristo.pl 36,60 zł
Powieści i opowiadania
'When people ask me what I do for a crust and I tell them that I'm a novelist, they immediately assume that my life is a non-stop carousel of limos, television appearances, hair-dos, devoted fans, stalkers and all the glitzy paraphernalia of being a public figure. It's time to set the record straight. I write alone, in a darkened bedroom, wearing my PJs, eating bananas, my laptop on a pillow in front of me ...' Her novels are adored by millions around the world
Sklep: Albertus.pl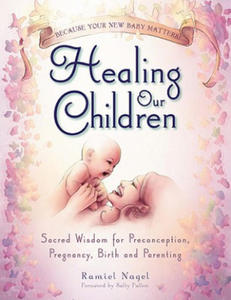 94,96 zł
Książki / Literatura obcojęzyczna
There is a natural way to reduce your risk of birth defects by 1602%, miscarriage by 640%, premature births by 315% and reverse infertility in 78.4% of the cases - and doctors and midwives don't know about it. Utilizing the wisdom of doctors such as Hippocrates, Noble Prize winning Alex Carrel, and author of Nutrition and Physical Degeneration, Dr. Weston Price, Nagel reveals the actual cause of the following diseases: Birth Defects, Sudden Infant Death, Autism, Infertility, Colic, Tooth Decay, Miscarriage, Infant Mortality, Morning sickness, Premature Birth, Scoliosis, Postpartum Depression, and Mental Disabilities. The true cause is our toxic foods, our toxic medicines, our toxic environment, and our toxic world. In knowing this and learning to make wise choices, you become empowered to prevent these conditions. While the current medical paradigm blindly believes that such and such disease will be cured in the future, Nagel reveals how these diseases are largely curable, and completely preventable, today. Healing Our Children includes 44 vivid photographs and 34 lucid illustrations, with easy-to-comprehend text and engaging stories from Nagel's personal life. The real cause of disease is the way we live. And the real cure, the real antidote we have been searching for, lies in not only changing how we live, but in changing who we are and what we've become. Prepare yourself to discover how you can: Significantly reduce the chances of birth complications; Have a well proportioned baby; Have a child with 20/20 or better vision; Have a child who meets or exceeds the intelligence level for his age group; Create a healthy pregnancy; Shorten your recovery time after birth; Substantially reduce your child's risk for every disease; Free your children from the lies, hypocrisy, and propaganda of government agencies and pharmaceutical corporations that promote and create disease; Nurture your child with vital parenting practices that have created healthy and happy children for millennia The parent you are longing to be, and the healthy child you are longing to have, exist as a dormant potential within you. Your magical child is longing to be with you and to live in a fearless world filled with love, health, peace and joy. In Healing Our Children, you will learn how to channel and call forth a wisdom, energy and power much greater than yourself. In the midst of this energy, a magical child will be born whose true colors will shine forth, a child whose spirit is forged in a strong body because her parents ate and gave her the right foods. This child's heart is open and willing, because she has been cared for and nurtured as Nature intended. The very existence and presence of this child will represent a betterment for humanity. About the Author: Ramiel Nagel is the father of two healthy girls, and cares about the health of your child. He revealed to the world the cure for cavities in "Cure Tooth Decay," and now he unveils the clouds of illusion around health and disease, and illuminates the forces of influence around right and wrong ways of parenting. "When one child suffers, the world suffers. When one child cries, the world needs to hear it. When someone is sick, it means we are all sick in some way."
Sklep: Libristo.pl 77,48 zł
Książki / Literatura obcojęzyczna
Out of nowhere, like a breeze in a marketplace crowded with advice, comes Byron Katie and "The Work." In the midst of a normal life, Katie became increasingly depressed, and over a ten-year period sank further into rage, despair, and thoughts of suicide. Then one morning, she woke up in a state of absolute joy, filled with the realization of how her own suffering had ended. The freedom of that realization has never left her, and now in Loving What Is you can discover the same freedom through The Work.§§The Work is simply four questions that, when applied to a specific problem, enable you to see what is troubling you in an entirely different light. As Katie says, "It's not the problem that causes our suffering; it's our thinking about the problem." Contrary to popular belief, trying to let go of a painful thought never works; instead, once we have done The Work, the thought lets go of us. At that point, we can truly love what is, just as it is.§§Loving What Is will show you step-by-step, through clear and vivid examples, exactly how to use this revolutionary process for yourself. You'll see people do The Work with Katie on a broad range of human problems, from a wife ready to leave her husband because he wants more sex, to a Manhattan worker paralyzed by fear of terrorism, to a woman suffering over a death in her family. Many people have discovered The Work's power to solve problems; in addition, they say that through The Work they experience a sense of lasting peace and find the clarity and energy to act, even in situations that had previously seemed impossible.§§If you continue to do The Work, you may discover, as many people have, that the questioning flows into every aspect of your life, effortlessly undoing the stressful thoughts that keep you from experiencing peace. Loving What Is offers everything you need to learn and live this remarkable process, and to find happiness as what Katie calls "a lover of reality."§§From the Hardcover edition.
Sklep: Libristo.pl
Sklepy zlokalizowane w miastach: Warszawa, Kraków, Łódź, Wrocław, Poznań, Gdańsk, Szczecin, Bydgoszcz, Lublin, Katowice
Szukaj w sklepach lub całym serwisie
2. Szukaj na wszystkich stronach serwisu
t1=0.081, t2=0, t3=0, t4=0.019, t=0.081