krainaksiazek how to practice mindfulness step by step techniques for beginners 20041504
- znaleziono 11 produktów w 2 sklepach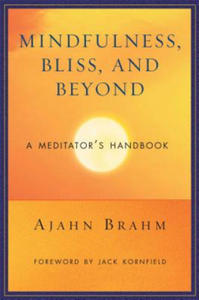 73,46 zł
Książki / Literatura obcojęzyczna
"Better than sex!" That's how Ajahn Brahm describes meditation, and his enthusiasm is contagious. A self-described meditation junkie, Brahm, the author of the popular "Who Ordered This Truckload of Dung?, " shares his recipe for bliss in this practical, energizing new book. "The Meditator's Handbook" is a complete, stem-to-stern guide to the subject, with precise step-by-step instructions for traversing the stages of practice and overcoming obstacles. Drawing on his working-class roots, Brahm explains difficult concepts clearly and easily, so that beginners understand them, while those who already meditate gain new insight. Full of surprises, delightfully goofy humor, and entertaining stories that inspire, instruct, and illuminate, "The Meditator's Handbook" encourages novices and gives a shot in the arm to more experienced practitioners.
Sklep: Libristo.pl 307,60 zł
Medycyna > English Division
Leading researchers and innovators describe in step-by-step detail the latest techniques that promise to significantly impact the practice of proteomics, as well as its success in developing novel clinical agents. The methods span the entire spectrum of top-down and bottom-up approaches, including microarrays, gels, chromatography, and affinity separations, and address every aspect of the human proteome, both quantitatively and qualitatively. The techniques of protein detection utilized are diverse and range from fluorescence and resonance light scattering to surface plasmon resonance and mass spectrometry. The protocols follow the successful Methods in Molecular Biology(t) series format, each offering step-by-step laboratory instructions, an introduction outlining the principles behind the technique, lists of the necessary equipment and reagents, and tips on troubleshooting and avoiding known pitfalls. From the reviews: "It is no surprise that a book of this title is somewhat eclectic. ... Methodologies are well written and useful, emphasizing that proteins and function can be studied at differing levels of resolution. ... this book will be useful for beginners, though it is really more for the initiated seeking inspiration." (Dr. Mike J. Naldrett, Microbiology Today, November, 2006) "New and Emerging Proteomics Techniques contains detailed descriptions of modern proteomics techniques written by experts in the field. ... Overall, the book's background information and detailed protocols and notes would be of interest to researchers in many areas who are interested in knowing more about the types of studies now made possible by these powerful, combined or individual proteomics techniques, and how they might be applied to current questions in basic and medical science."--- (Constance J. Jeffery, Journal of the American Society for Mass Spectrometry, Vol. 18, 2007)
Sklep: Ksiazki-medyczne.eu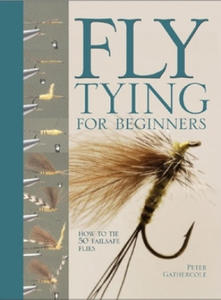 119,63 zł
Książki / Literatura obcojęzyczna
Any angler who takes up the art of fly tying will discover an added dimension to the wonderful sport of fly fishing. This profusely illustrated instruction book shows beginners how to craft 50 professional-looking flies for trout and salmon fishing. Each fly-tying project consists of step-by-step instructions accompanied by close-up photos of the work in progress and a large photo of the finished fly. Beginners will learn how to make dry flies, wet flies, bugs, nymphs, hairwings, and streamers. They'll also get advice on which flies are best for catching which variety of fish. Author Peter Gathercole is the ideal fly-tying instructor, offering a thorough grounding in the core techniques required for fly tying, while assuming no previous knowledge on the reader's part. As he instructs, he also demonstrates that with good guidance and a little practice, every angler can tie a fly that is good enough to fool a fish. More than 500 color photos.
Sklep: Libristo.pl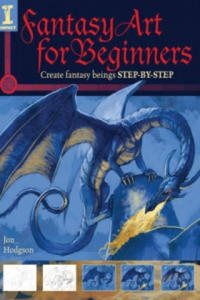 69,01 zł
Książki / Literatura obcojęzyczna
This is a comprehensive guide that will lead beginners through the approaches and techniques needed to create great fantasy art. Part One provides a thorough grounding in all the theoretical and practical skills. Part Two shows how to put these skills into practice in a series of step-by-step demonstrations. All popular fantasy subjects, including dragons, heroines and monsters, are tackled through the author's expert guidance. It includes accessible and practical information on how to choose the right medium, lighting, imagination, atmosphere and more.
Sklep: Libristo.pl 69,01 zł
Książki / Literatura obcojęzyczna
Hand-made jewellery is always in style. So why not start the process from scratch and make your own beads? This beautifully illustrated book, packed with clear step-by-step instructions, will show you how. Polymer clay is the material of choice and you will learn how to use free-form techniques and bead-rolling tools to create several styles. Unusual shapes, sculpted effects, simulations of semi-precious stones, photoimage transfers and use of glitter and organic material mean the beads you make will be unique. And with practice, they will look professionally hand-crafted. All the tools you will need are listed, and finishing techniques, such as sanding, buffing and sealing, are described. You will also find detailed instructions on how to use your own work to create stylish and individual pieces of jewellery, including necklaces, bracelets and earrings. Basic jewellery-making techniques, such as stringing and fixing clasps, lead on to assembling all the components in designs and styles ranging from contemporary and elegant to simple and just plain fun. The finished pieces incorporate a whole variety of mixed media to enhance the look of your beads. Technique based, this book is also full of useful information - including a list of suppliers - and will be invaluable to anyone taking up this rewarding and affordable craft. Beginners and more advanced practitioners alike will find both practical advice and inspiration.
Sklep: Libristo.pl 44,74 zł
How to Knit GUILD OF MASTER CRAFTSMEN
Książki / Literatura obcojęzyczna
This book includes 9 techniques and 9 projects. This is the ultimate guide for the absolute beginner. For those with little or no knitting experience, this simple-to-learn, project-based book will start with the basics and take you through the initial stages of this fun and creative craft. Each technique is clearly explained and accompanied by a stylish project to make, so that you can put your newly acquired knowledge into practice. Projects include a hobo bag, beanie hat or clutch bag. Beginners will learn all the essentials, from how to hold needles, cast on and off, make a tension swatch and form the basic knit and purl stitches, to how to knit stripes, cable, rib and lace, plus shape their knitting and add buttonholes. Clear step-by-step illustrations and beautifully shot photographs of the finished projects are included throughout.
Sklep: Libristo.pl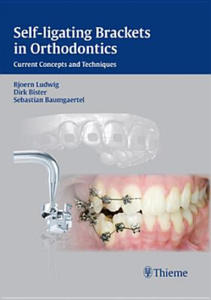 868,95 zł
Książki / Literatura obcojęzyczna
Offering advantages in design, efficiency, treatment time, and retention, self-ligating brackets have become a major part of modern orthodontic practice. Self-Ligating Brackets in Orthodontics: Current Concepts and Techniques summarizes all information and clinical studies on these popular systems, integrating them with the authors - practical, hands-on experience. From materials and mechanics, to diagnostic and therapeutic principles, to step-by-step treatment techniques, the book is a visual guide and compendium to this groundbreaking field. Special Features:§- Provides more than 1,500 outstanding color photographs that show the sequence of steps for all procedures involving self-ligating brackets§- Objectively evaluates the advantages and disadvantages of commercially available self-ligating bracket systems to help you make the best choices for your patients§- Covers the full scope of treatment, including oral hygiene, adhesive techniques, biomechanics, aesthetic choices, retention and stability, and more§- Includes multiple case studies as well as information on risks and pitfalls, practical tips, and clinical pearls that aid in decision-making and reinforce every concept Written by a team of international specialists, this book is essential for all practitioners who want to keep up with the latest developments in self-ligating brackets, expand their services, and offer state-of-the-art treatment techniques. It will teach beginners how to use the method and experienced orthodontists how to successfully incorporate this highly popular technique into their practices.
Sklep: Libristo.pl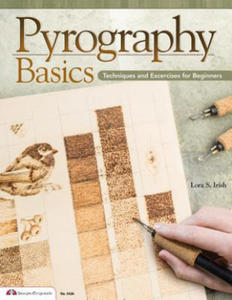 36,81 zł
Książki / Literatura obcojęzyczna
Artist and pyrographer Lora S. Irish walks you through all the basics of woodburning. You can learn about using temperature, time, layering and texturing to create artistic tonal values. Nationally recognized artist and pyrographer Lora S. Irish makes it easy for beginners to learn the creative craft of woodburning in Pyrography Basics. All that aspiring beginners need is this book and an inexpensive woodburning tool to start adorning wood, gourds, leather, paper and more with beautifully burned images and patterns. The author provides a thorough introduction to basic tools, materials and techniques. Readers learn how to set up a practice board to experiment with strokes and settings before moving on to working projects with confidence. Seven skill-building projects provide step-by-step exercises in using temperature, time, layering, and texturing to create artistic tonal values.
Sklep: Libristo.pl 41,09 zł
Książki / Literatura obcojęzyczna
In January l999 we are relaunching the bestselling Learn to Draw series of beginners' drawing books with bright, modern covers. Drawing is an essential skill for all artists and this book makes learning to draw cats as simple as possible. All the basics are covered to provide a sound foundation in drawing techniques, and numerous attractive illustrations and step-by-step drawings show how these are put into practice. This book includes practical information on: * choosing the right medium * structure and form * composition * portraying expressions * capturing different poses * drawing cats in action Perfect for total beginners, Learn to Draw Cats will also be valuable to more experienced artists wanting to improve their drawing skills.
Sklep: Libristo.pl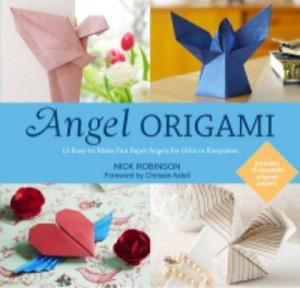 58,54 zł
Książki / Literatura obcojęzyczna
An angel crafted from paper can be delicately beautiful. What a wonderful way of conjuring up angelic powers for yourself - as permanent decoration, for festive occasions or as a memorable gift. Including 15 sheets of origami paper and detailed instructions, as well as inspiring photographs, this book equips readers to make 15 brilliant origami angels. Origami is perfect for anyone interested in 'mindful craft' - creative projects as a route to relaxation. The book offers something new both to angel enthusiasts and to the many fans of origami worldwide. The author, a renowned origami artist, begins by explaining the spiritual dimension of origami, showing how this meditative, stress-releasing practice connects with Zen principles in awakening the possibilities of paper. He describes basic origami techniques before presenting 15 projects, which progress from simple angels suitable for beginners to more complex 3D figures, so that the reader gradually builds up their level of skill and experience. Each project comes with clear step-by-step artworks and photography to help the would-be origami artist. The angels include bringers of peace, hope, healing and good fortune, as well as those with practical uses such as a bookmark. Uplifting quotations and superb photography will inspire all those wishing to use their completed angels for meditation.
Sklep: Libristo.pl 101,06 zł
Książki / Literatura obcojęzyczna
Amee K. Sweet-McNamara introduces readers to an old material in a new way, where they can practice new embroidery skills, and create gorgeous, unique pieces of jewelry. Amee's secret ingredient is soutache, a type of colorful cord that she winds, binds, and stitches into place. The first section of this book focuses on learning the techniques, while the second section teaches readers how to incorporate these techniques into beautiful soutache projects. With photos and illustrations taking the reader every step of the way, beginners will start with small earrings and work up to necklaces, cuffs, and pendants, while experienced stitchers can dive right into the new design ideas.
Sklep: Libristo.pl
Sklepy zlokalizowane w miastach: Warszawa, Kraków, Łódź, Wrocław, Poznań, Gdańsk, Szczecin, Bydgoszcz, Lublin, Katowice
Szukaj w sklepach lub całym serwisie
2. Szukaj na wszystkich stronach serwisu
t1=0.035, t2=0, t3=0, t4=0.024, t=0.036