krainaksiazek jesus was a palestinian 20118264
- znaleziono 5 produktów w 1 sklepie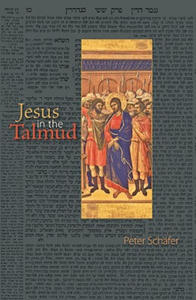 113,81 zł
Książki / Literatura obcojęzyczna
Scattered throughout the Talmud, the founding document of rabbinic Judaism in late antiquity, can be found quite a few references to Jesus--and they're not flattering. In this lucid, richly detailed, and accessible book, Peter Schfer examines how the rabbis of the Talmud read, understood, and used the New Testament Jesus narrative to assert, ultimately, Judaism's superiority over Christianity. The Talmudic stories make fun of Jesus' birth from a virgin, fervently contest his claim to be the Messiah and Son of God, and maintain that he was rightfully executed as a blasphemer and idolater. They subvert the Christian idea of Jesus' resurrection and insist he got the punishment he deserved in hell--and that a similar fate awaits his followers. Schfer contends that these stories betray a remarkable familiarity with the Gospels--especially Matthew and John--and represent a deliberate and sophisticated anti-Christian polemic that parodies the New Testament narratives. He carefully distinguishes between Babylonian and Palestinian sources, arguing that the rabbis' proud and self-confident countermessage to that of the evangelists was possible only in the unique historical setting of Persian Babylonia, in a Jewish community that lived in relative freedom. The same could not be said of Roman and Byzantine Palestine, where the Christians aggressively consolidated their political power and the Jews therefore suffered. A departure from past scholarship, which has played down the stories as unreliable distortions of the historical Jesus, Jesus in the Talmud posits a much more deliberate agenda behind these narratives.
Sklep: Libristo.pl 65,10 zł
Książki / Literatura obcojęzyczna
An authoritative exploration of Christ that takes a fresh approach to his life and gives equal voice to both the New Testament and early Jewish writing. Describing him, not as a man who believed himself to be divine, but more as a Palestinian with a message for the people of the world, this book will transform modern views of Jesus.
Sklep: Libristo.pl 102,04 zł
Książki / Literatura obcojęzyczna
In Jesus and the Chaos of History, James G. Crossley looks at the way the earliest traditions about Jesus interacted with a context of social upheaval and the ways in which this historical chaos of the early first century led to a range of ideas which were taken up, modified, ignored, and reinterpreted in the movement that followed. Crossley examines how the earliest Palestinian tradition intersected with social upheaval and historical change and how accidental, purposeful, discontinuous, contradictory, and implicit meanings in the developments of ideas appeared in the movement that followed. He considers the ways seemingly egalitarian and countercultural ideas co-exist with ideas of dominance and power and how human reactions to socio-economic inequalities can end up mimicking dominant power. In this case, the book analyses how a Galilean 'protest' movement laid the foundations for its own brand of imperial rule. This evaluation is carried out in detailed studies on the kingdom of God and 'Christology', 'sinners' and purity, and gender and revolution.
Sklep: Libristo.pl 59,18 zł
Książki / Literatura obcojęzyczna
This book addresses the universal theological dimension of reconciliation in the context of the Israeli Messianic Jewish and Palestinian Christian divide. Palestinian Christians and Israeli Messianic Jews share a belief in Jesus as the son of God and Messiah. Often, though, that is all they have in common. This remarkable book, written in collaboration by a local Palestinian Christian and an Israeli Messianic Jew, seeks to bridge this gap by addressing head on, divisive theological issues (as well as their political implications) such as land, covenant, prophecy and eschatology which separate their two communities. The struggle for reconciliation is painful and often extremely difficult for all of us. This unique work seeks to show a way forward. COMMENDATIONS "In a world that wants to see only one side of every conflict (and this one especially), where people believe only their own propaganda, and where many Christians inhabit hard shells of theological, political and apocalyptic certainties, this book is a bravely different voice. Rather, it is two voices talking carefully, honestly, graciously, respectfully and truthfully to each other - as sisters and brothers in the Messiah should. This is a unique conversation in which each partner, Messianic Jewish Israeli and Palestinian Christian, gives full expression to all that they are and think and feel about themselves and the conflict in their land. We are treated to some stretching theological debate and some honest self-criticism. But above all we come to share the hope and courage that shines through the pain and struggle." - Christopher J. H. Wright, International Ministries Director, Langham Partnership, UK "The Palestinian-Israeli divide may be the most intractable conflict of our time. With great courage, honestly facing the turbulent political, historical, and theological landscape which authentic reconciliation must engage, Munayer and Loden open up fresh space. Given the divides between their communities, this book is a remarkable achievement, a cry of hope from the land where Jesus walked." - Chris Rice, Director of the Center for Reconciliation, Duke Divinity School, USA
Sklep: Libristo.pl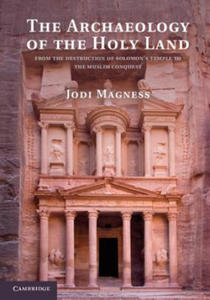 202,09 zł
Książki / Literatura obcojęzyczna
This book provides an introduction to the archaeology and history of ancient Palestine
Sklep: Libristo.pl
Sklepy zlokalizowane w miastach: Warszawa, Kraków, Łódź, Wrocław, Poznań, Gdańsk, Szczecin, Bydgoszcz, Lublin, Katowice
Szukaj w sklepach lub całym serwisie
2. Szukaj na wszystkich stronach serwisu
t1=0.028, t2=0, t3=0, t4=0, t=0.028