krainaksiazek john brown an address 20119956
- znaleziono 12 produktów w 2 sklepach 56,99 zł
Książki Obcojęzyczne>Nieprzypisane
Excerpt From Recollections Of Dr. John Brown, Author Of Rab And His Friends: With A Selection From His Correspondence A Large Reprint From The Edinburgh Medical Journal Of My Presidential Address To Tho Harvcian Society In April 1890, Entitled 'Dr.
Sklep: Gigant.pl 39,99 zł
Książki Obcojęzyczne>Nieprzypisane
Excerpt From Testimonies Of Capt. John Brown, At Harper's Ferry: With The Address To The Court You Know That Christ Once Armed Peter. So Also In My Case I Think He Put A Sword Into My Hand, And There Contin Ued It, So Long As He Saw Best, And Then
Sklep: Gigant.pl 1849,99 zł
Muzyka>Country
1. Run Softly, Blue River 2. Frankie's Man, Johnny 3. That's All Over 4. The Troubadour 5. One More Ride 6. That's Enough 7. I Still Miss Someone 8. Don't Take Your Guns To Town 9. I'd Rather Die Young 10. Pickin' Time 11. Shepherd Of My Heart 12. Suppertime 101. It Was Jesus 102. I Saw A Man 103. Are All The Children In 104. The Old Account 105. Lead Me Gently Home 106. Swing Low, Sweet Chariot 107. Snow In His Hair 108. Lead Me Father 109. I Call Him 110. These Things Shall Pass 111. He'll Be A Friend 112. God Will 201. Drink To Me 202. Five Feet High And Rising 203. The Man On The Hill 204. Hank And Joe And Me 205. Clementine 206. The Great Speckle Bird 207. I Want To Go Home 208. The Caretaker 209. Old Apache Squaw 210. Don't Step On Mother's Roses 211. My Grandfather's Clock 212. It Could Be You (Instead Of Him) 301. Seasons Of My Heart 302. I Feel Better All Over 303. I Couldn't Keep From Crying 304. Time Changes Everything 305. My Shoes Keep Walking Back To You 306. I'd Just Be Fool Enough (To Fall) 307. Transfusion Blues 308. Why Do You Punish Me (For Loving You) 309. I Will Miss You When You Go 310. I'm So Lonesome I Could Cry 311. Just One More 312. Honky-tonk Girl 401. Loading Coal 402. Slow Rider 403. Lumberjack 404. Dorraine Of Ponchartrain 405. Going To Memphis 406. When Papa Played The Dobro 407. Boss Jack 408. Old Doc Brown 501. He'll Understand And Say Well Done 502. God Must Have My Fortune Laid Away 503. When I've Learned 504. I Got Shoes 505. Let The Lower Lights Be Burning 506. If We Never Meet Again 507. When I Take My Vacation In Heaven 508. When He Reached Down His Hand For Me 509. Taller Than Trees 510. I Won't Have To Cross Jordan Alone 511. My God Is Real 512. These Hands 601. Lost On The Desert 602. Accidentally On Purpose 603. In The Jailhouse 604. Mr. Lonesome 605. You Won't Have Far To Go 606. Cotton Fields (The Cotton Song) 607. Delia's Gone 608. I Forgot More Than You'll Ever Know 609. You Remembered Me 610. I'm Free From The Chain Gang Now 611. Let Me Down Easy 612. Sing It Pretty, Sue 701. The Legend Of John Henry's Hammer 702. Tell Him I'm Gone 703. Another Man Done Gone 704. Busted 705. Casey Jones 706. Nine Pound Hammer 707. Chain Gang 708. Waiting For A Train 709. Roughneck 801. Ring Of Fire 802. I'd Still Be There 803. What Do I Care 804. I Still Miss Someone 805. Forty Shades Of Green 806. Were You There (When They Crucified My Lord) 807. The Rebel - Johnny Yuma 808. Bonanza! 809. The Big Battle 810. Remember The Alamo 811. Tennessee Flat-top Box 812. (There'll Be) Peace In The Valley (For Me) 901. The Christmas Spirit 902. I Heard The Bells On Christmas Day 903. Blue Christmas 904. The Gifts They Gave 905. Here Was A Man 906. Christmas As I Knew It 907. Silent Night 908. The Little Drummer Boy 909. Ringing The Bells For Jim 910. We Are The Shepherds 911. Who Kept The Sheep 912. The Ballad Of The Harp Weaver 1001. Keep On The Sunny Side 1002. The Banks Of The Ohio 1003. My Clinch Mountain Home 1004. Lonesome Valley 1005. Worried Man Blues 1006. Will The Circle Be Unbroken 1007. The Wabash Cannonball 1008. Broken-hearted Lover 1009. Brown Eyes 1010. I'm Working On A Building 1011. Gathering Flowers From The Hillside 1012. When The Roses Bloom Again 1101. I Walk The Line 1102. Bad News 1103. Folsom Prison Blues 1104. Give My Love To Rose 1105. Hey Porter 1106. I Still Miss Someone 1107. Understand Your Man 1108. Wreck Of The Old 97 1109. Still In Town 1110. Big River 1111. Goodbye, Little Darlin', Goodbye 1112. Troublesome Waters 1201. As Long As The Grass Shall Grow 1202. Apache Tears 1203. Custer 1204. The Talking Leaves 1205. The Ballad Of Ira Hayes 1206. Drums 1207. White Girl 1208. The Vanishing Race 1301. Orange Blossom Special 1302. The Long Black Veil 1303. It Ain't Me Babe 1304. The Wall 1305. Don't Think Twice, It's All Right 1306. You Wild Colorado 1307. Mama, You Been On My Mind 1308. When It's Springtime In Alaska (It's Forty Below 1309. All Of God's Children Ain't Free 1310. Danny Boy 1311. Wildwood Flower 1312. Amen 1401. Hiawatha's Vision 1402. The Road To Kaintuck 1403. The Shifting, Whispering Sands Part I 1404. Narration 1405. The Ballad Of Boot Hill 1406. I Ride An Old Paint 1407. Narration 1408. Hardin Wouldn't Run 1409. Narration 1410. Mister Garfield 1411. The Streets Of Laredo 1412. Narration 1413. Johnny Reb 1414. A Letter From Home 1415. Bury Me Not On The Lone Prairie 1416. Mean As Hell 1417. Sam Hall 1418. 25 Minutes To Go 1419. The Blizzard 1420. Narration 1421. Sweet Betsy From Pike 1422. Green Grow The Lilacs 1423. Narration 1424. Stampede 1425. The Shifting, Whispering Sands Part II 1426. Reflections 1501. Everybody Loves A Nut 1502. The One On The Right Is On The Left 1503. Cup Of Coffee 1504. The Bug That Tried To Crawl Around The World 1505. The Singing Star's Queen 1506. Austin Prison 1507. Dirty Old Egg-sucking Dog 1508. Take Me Home 1509. Please Don't Play Red River Valley 1510. Boa Constrictor 1511. Joe Bean 1601. Happiness Is You 1602. Guess Things Happen That Way 1603. Ancient History 1604. You Comb Her Hair 1605. She Came From The Mountains 1606. For Lovin' Me 1607. No One Will Ever Know 1608. Is This My Destiny 1609. A Wound Time Can't Erase 1610. Happy To Be With You 1611. Wabash Cannonball 1701. Long-legged Guitar Pickin' Man 1702. Shantytown 1703. It Ain't Me Babe 1704. Fast Boat To Sydney 1705. Pack Up Your Sorrows 1706. I Got A Woman (With June Carter) 1707. Jackson 1708. Oh, What A Good Thing We Had 1709. You'll Be All Right 1710. No, No, No 1711. What'd I Say 1801. From Sea To Shining Sea 1802. The Whirl And The Suck 1803. Call Daddy From The Mine 1804. The Frozen Four-hundred-pound Fair-to-middlin' C 1805. The Walls Of A Prison 1806. The Masterpiece 1807. You And Tennessee 1808. Another Song To Sing 1809. The Flint Arrowhead 1810. Cisco Clifton's Fillin' Station 1811. Shrimpin' Sailin' 1812. From Sea To Shining Sea (Finale) 1901. Folsom Prison Blues 1902. Dark As The Dungeon 1903. I Still Miss Someone 1904. Cocaine Blues 1905. 25 Minutes To Go 1906. Orange Blossom Special 1907. The Long Black Veil 1908. Send A Picture Of Mother 1909. The Wall 1910. Dirty Old Egg-sucking Dog 1911. Flushed From The Bathroom Of Your Heart 1912. Jackson 1913. Give My Love To Rose 1914. I Got Stripes 1915. Green, Green Grass Of Home 1916. Greystone Chapel 2001. Prologue 2002. Land Of Israel 2003. A Mother's Love (Narrative) 2004. This Is Nazareth 2005. Nazarene 2006. Town Of Cana (Narrative) 2007. He Turned The Water Into Wine 2008. My Wife June At Sea Of Galilee (Narrative) 2009. Beautiful Words (Narrative) 2010. Our Guide Jacob At Mount Tabor 2011. The Ten Commandments 2012. Daddy Sang Bass 2013. At The Wailing Wall (Narrative) 2014. Come To The Wailing Wall (Narrative) 2015. In Bethlehem (Narrative) 2016. In Garden Of Gethsemane (Narrative) 2017. The Fourth Man 2018. On The Via Dolorosa (Narrative) 2019. Church Of The Holy Sepulchre (Narrative) 2020. At Calvary (Narrative) 2021. God Is Not Dead 2101. Wanted Man 2102. Wreck Of The Old 97 2103. I Walk The Line 2104. Darlin' Companion 2105. Starkville City Jail 2106. San Quentin 2107. San Quentin 2108. A Boy Named Sue 2109. (There'll Be) Peace In The Valley 2110. Folsom Prison Blues 2201. Southwind 2202. The Devil To Pay 2203. 'Cause I Love You 2204. See Ruby Fall 2205. Route 1, Box 144 2206. Sing A Travelin' Song 2207. If I Were A Carpenter 2208. To Beat The Devil 2209. Blistered 2210. Wrinkled, Crinkled, Wadded Dollar Bill 2211. I've Got A Thing About Trains 2212. Jesus Was A Carpenter 2301. Sunday Morning Coming Down 2302. Come Along And Ride This Train (Six Days On The 2303. Six Days On The Road 2304. There Ain't No Easy Run 2305. The Sailor On A Concrete Sea 2306. These Hands 2307. I'm Gonna Try To Be That Way 2308. Come Along And Ride This Train (Mississippi Delt 2309. Mississippi Delta Land 2310. Detroit City 2311. Uncloudy Day 2312. No Setting Sun 2313. Mississippi Delta Land 2314. Here Was A Man 2401. Flesh And Blood 2402. I Walk The Line 2403. Hungry 2404. This Town 2405. This Side Of The Law 2406. Flesh And Blood 2407. 'Cause I Love You 2408. Cause I Love You 2409. The World's Gonna Fall On You 2410. Face Of Despair 2411. Standing On The Promises/amazing Grace 2501. Rollin' Free 2502. Ballad Of Little Fauss And Big Halsy 2503. Ballad Of Little Fauss And Big Halsy 2504. 706 Union 2505. The Little Man 2506. The Little Man 2507. Wanted Man 2508. Rollin' Free 2509. True Love Is Greater Than Friendship 2510. Movin' 2601. The Preacher Said, Jesus Said 2602. Orphan Of The Road 2603. You've Got A New Light Shining In Your Eyes 2604. If Not For Love 2605. Man In Black 2606. Singin' In Viet Nam Talkin' Blues 2607. Ned Kelly 2608. Look For Me 2609. Dear Mrs. 2610. I Talk To Jesus Every Day 2701. Kate 2702. Melva's Wine 2703. A Thing Called Love 2704. I Promise You 2705. Papa Was A Good Man 2706. Tear Stained Letter 2707. Mississippi Sand 2708. Daddy 2709. Arkansas Lovin' Man 2710. The Miracle Man 2801. Opening Dialogue 2802. Paul Revere 2803. Begin West Movement 2804. The Road To Kaintuck 2805. To The Shining Mountains 2806. The Battle Of New Orleans 2807. Southwestward 2808. Remember The Alamo 2809. Opening The West 2810. Lorena 2811. The Gettysburg Address 2812. The West 2813. Big Foot 2814. Like A Young Colt 2815. Mister Garfield 2816. A Proud Land 2817. The Big Battle 2818. On Wheels And Wings 2819. Come Take A Trip In My Airship 2820. Reaching For The Stars 2821. These Are My People 2901. Opening Dialogue 2902. King Of Love 2903. Dialogue 2904. Jingle Bells 2905. Dialogue 2906. That Christmas Feeling 2907. Dialogue 2908. My Merry Christmas Song 2909. Dialogue 2910. Merry Christmas Mary 2911. Dialogue 2912. Christmas Time's A-comin' 2913. Dialogue 2914. Christmas With You 2915. Dialogue 2916. Christmas As I Knew It 2917. Dialogue 2918. When You're Twenty-one 2919. Dialogue 2920. An Old Fashioned Tree 2921. Dialogue 2922. Silent Night 3001. Any Old Wind That Blows 3002. Kentucky Straight 3003. The Loving Gift 3004. The Good Earth 3005. Best Friend 3006. Oney 3007. The Ballad Of Annie Palmer 3008. Too Little, Too Late 3009. If I Had A Hammer 3010. Country Trash 3011. Welcome Back Jesus 3101. Praise The Lord 3102. Introduction 3103. Gospel Road ( Part 1) 3104. Jesus' Early Years 3105. Gospel Road (Part 2) 3106. John The Baptist 3107. Baptism Of Jesus 3108. Wilderness Temptation 3109. Follow Me, Jesus 3110. Gospel Road ( Part 3) 3111. Jesus Announces His Divinity 3112. Jesus' Opposition Is Established 3113. Jesus' First Miracle 3114. He Turned The Water Into Wine (Part 1) 3115. State Of The Nation 3116. I See Men As Trees Walking 3117. Jesus Was A Carpenter (Part 1) 3118. Choosing Of Twelve Disciples 3119. Jesus' Teachings 3120. Parable Of The Good Shepherd 3121. The Two Greatest Commandments 3122. Greater Love Hath No Man 3123. John The Baptist's Imprisonment And Death 3124. Jesus Cleanses Temple 3125. Jesus Upbraids Scribes And Pharisees 3126. Jesus In The Temple 3127. Come Unto Me 3128. The Adulterous Woman 3129. Help (Part 1) 3130. Jesus And Nicodemus 3131. Help (Part 2) 3132. Sermon On The Mount 3133. Blessed Are 3134. The Lord's Prayer, Amen Chorus 3135. Introducing Mary Magdelene 3136. Mary Magdalene Speaks 3137. Follow Me 3138. Magdalene Speaks Again 3201. Crossing The Sea Of Galilee 3202. He Turned The Water Into Wine (Part 2) 3203. He Turned The Water Into Wine (Part 3) 3204. Feeding The Multitude 3205. The Turned The Water Into Wine (Part 4) 3206. More Jesus Teaching 3207. The Living Water And The Bread Of Life 3208. Gospel Road (Part 4) 3209. Jesus And Children 3210. Children 3211. Four Months To Live 3212. Help (Part 3) 3213. Help (Part 4) 3214. Raising Of Lazarus 3215. Jesus' Second Coming 3216. Jesus' Entry Into Jerusalem 3217. Burden Of Freedom (Chorus) 3218. Jesus Wept 3219. Burden Of Freedom (Chorus) 3220. Jesus Cleanses Temple Again 3221. Feast Of The Passover 3222. Lord Is It I? 3223. The Last Supper 3224. John 14:1-3 3225. And Now He's Alone 3226. Agony In Gethsemane 3227. Jesus Before Caiaphas, Pilate And Herod 3228. Burden Of Freedom 3229. Crucifixion 3230. Jesus' Last Words 3231. Jesus' Death 3232. Earthquake And Darkness 3233. He Is Risen 3234. Mary Magdalene Returns To Galilee 3235. Jesus Appears To Disciples 3236. The Great Commission 3237. Ascension, Amen Chorus 3238. Jesus Was A Carpenter (Part 2) 3301. The Color Of Love 3302. Saturday Night In Hickman County 3303. Allegheny 3304. Life Has Its Little Ups And Downs 3305. Matthew 24 (Is Knocking At The Door) 3306. The City Of New Orleans 3307. Tony 3308. The Pine Tree 3309. We're For Love 3310. Godshine 3401. Orleans Parish Prison 3402. Jacob Green 3403. Me And Bobby Mcgee 3404. The Prisoners Song 3405. The Invertebraes 3406. That Silver Haired Daddy Of Mine 3407. City Jail 3408. Life Of A Prisoner 3409. Lookin' Back In Anger 3410. Nobody Cared 3411. Help Me Make It Through The Night 3412. I Saw A Man 3501. Ragged Old Flag 3502. Don't Go Near The Water 3503. All I Do Is Drive 3504. Southern Comfort 3505. King Of The Hill 3506. Pie In The Sky 3507. Lonesome To The Bone 3508. While I've Got It On My Mind 3509. Good Morning Friend 3510. I'm A Worried Man 3511. Please Don't Let Me Out 3512. What On Earth Will You Do (For Heaven's Sake) 3601. The Junkie And The Juicehead (Minus Me) 3602. Don't Take Your Guns To Town 3603. Broken Freedom Song 3604. I Do Believe 3605. Ole Slewfoot 3606. Keep On The Sunny Side 3607. Father And Daughter (Father And Son) 3608. Crystal Chaneliers And Burgundy 3609. Friendly Gates 3610. Billy & Rex & Oral & Bob 3611. Jesus 3612. Lay Back With My Woman 3701. Nasty Dan 3702. One And One Makes Two 3703. I Got A Boy And His Name Is John 3704. Little Magic Glasses 3705. Miss Tara 3706. Dinosaur Song 3707. Tiger Whitehead 3708. Call Of The Wild 3709. Little Green Fountain 3710. Old Shep 3711. (The) Timber Man 3801. Precious Memories 3802. Rock Of Ages 3803. The Old Rugged Cross 3804. Softly And Tenderly 3805. In The Sweet By And By 3806. Just As I Am 3807. Farther Along 3808. When The Roll Is Called Up Yonder 3809. Amazing Grace 3810. At The Cross 3811. Have Thine Own Way Lord 3901. My Old Kentucky Home 3902. Hard Times Comin' 3903. The Lady Came From Baltimore 3904. Lonesome To The Bone 3905. The Night They Drove Old Dixie Down 3906. Clean Your Own Tables 3907. Jesus Was Our Saviour (Cotton Was Our King) 3908. Reason To Believe 3909. Cocaine Carolina 3910. Smokey Factory Blues 4001. Texas-1947 4002. What Have You Got Planned Tonight, Diana 4003. Look At Them Beans 4004. No Charge 4005. I Hardly Ever Sing Beer Drinking Songs 4006. Down The Road I Go 4007. I Never Met A Man Like You Before 4008. All Around Cowboy 4009. Gone 4010. Down At Drippin' Springs 4101. Big River 4102. Dialogue 1 4103. Doin' My Time 4104. Dialogue 2 4105. I Still Miss Someone 4106. Dialogue 3 4107. Another Man Done Gone 4108. I Got Stripes 4109. Introduction Of June Carter Cash (Dialogue 4) 4110. Church In The Wildwood 4111. Medley: Church In The Wildwood/lonesome Valley ( 4112. Church In The Wildwood 4113. Lonesome Valley 4114. Dialogue 5 4115. Strawberry Cake 4116. Dialogue 6 4117. Rock Island Line 4118. Navajo 4119. Dialogue 7 4120. Destination Victoria Station (With The Carter Fa 4121. The Fourth Man 4201. Let There Be Country 4202. One Piece At A Time 4203. In A Young Girl's Mind 4204. Mountain Lady 4205. Michigan City Howdy Do 4206. Sold Out Of Flagpoles 4207. Committed To Parkview 4208. Daughter Of A Railroad Man 4209. Love Has Lost Again 4210. Go On Blues 4301. I Will Dance With You 4302. The Last Gunfighter Ballad 4303. Far Side Banks Of Jordan 4304. Ridin' On The Cotton Belt 4305. Give It Away 4306. You're So Close To Me 4307. City Jail 4308. Cindy, I Love You 4309. Ballad Of Barbara 4310. That Silver Haired Daddy Of Mine 4401. Hit The Road And Go 4402. Dialogue 1 4403. If It Wasn't For The Wabash River 4404. Dialogue 2 4405. Lady 4406. Dialogue 3 4407. After The Ball 4408. Dialogue 4 4409. No Earthly Good 4410. Dialogue 5 4411. A Wednesday Car 4412. Dialogue 6 4413. My Cowboy's Last Ride 4414. Dialogue 7 4415. Calilou 4416. Dialogue 8 4501. I Would Like To See You Again 4502. Lately 4503. I Wish I Was Crazy Again 4504. Who's Gene Autry? 4505. Hurt So Bad 4506. I Don't Think I Could Take You Back Again 4507. Abner Brown 4508. After Taxes 4509. There Ain't No Good Chain Gang (With Waylon Jenn 4510. That's The Way It Is 4511. I'm Alright Now 4601. Gone Girl 4602. I Will Rock And Roll With You 4603. The Diplomat 4604. No Expectations 4605. It Comes And Goes 4606. It'll Be Her 4607. The Gambler 4608. Cajun Born 4609. You And Me 4610. A Song For The Life 4701. The L&n Don't Stop Here Anymore 4702. Lonesome To The Bone 4703. Bull Rider 4704. I'll Say It's True 4705. (Ghost) Riders In The Sky 4706. Cocaine Blues 4707. Muddy Waters 4708. West Canterbury Subdivision Blues 4709. Lately I Been Leanin' Toward The Blues 4710. I'm Gonna Sit On The Porch And Pick On My Old Gu 4801. Cold Lonesome Morning 4802. Without Love 4803. W-o-m-a-n 4804. The Cowboy Who Started The Fight 4805. The Twentieth Century Is Almost Over 4806. Rockabilly Blues (Texas 1955) 4807. The Last Time 4808. She's A Go-er 4809. It Ain't Nothing New Babe 4810. One Way Rider 4901. Joy To The World 4902. Away In A Manger 4903. O Little Town Of Bethlehem 4904. Silent Night, Holy Night 4905. It Came Upon A Midnight Clear 4906. Hark The Herald Angels Sing 4907. I Heard The Bells On Christmas Day 4908. O Come All Ye Faithful 4909. Little Gray Donkey 4910. The Christmas Guest 5001. The Baron 5002. Mobile Bay 5003. The Hard Way 5004. A Ceiling, Four Walls, And A Floor 5005. Hey, Hey Train 5006. The Reverend Mr. Black 5007. The Blues Keep Gettin' Bluer 5008. Chattanooga City Limit Sign 5009. Thanks To You 5010. The Greatest Love Affair 5101. Get Rhythm 5102. I Forgot To Remember To Forget 5103. Goin' Down The Road Feelin' Bad 5104. That Silver Haired Daddy Of Mine 5105. Matchbox 5106. I'll Fly Away 5107. Whole Lot-ta Shakin' Goin' On 5108. Rockin' My Life Away 5109. Blue Suede Shoes 5110. There Will Be Peace In The Valley For Me 5111. Can The Circle Be Unbroken 5112. I Saw The Light 5201. Georgia On A Fast Train 5202. John's 5203. Fair Weather Friends 5204. Paradise 5205. We Must Believe In Magic 5206. Only Love 5207. Good Old Amerian Guest 5208. I'll Cross Over Jordon Someday 5209. Sing A Song 5210. Ain't Gonna Hobo No More 5301. Highway Patrolman 5302. That's The Truth 5303. God Bless Robert E. Lee 5304. New Cut Road 5305. Johnny 99 5306. Ballad Of The Ark 5307. Joshua Gone Barbados 5308. Girl From The Canyon 5309. Brand New Dance 5310. I'm Ragged But I'm Right 5401. Ring Of Fire 5402. Folsom Prison Blues 5403. I Still Miss Someone 5404. Big River 5405. Cowboy Medley: I Ride An Old Paint/the Streets O 5406. I Ride An Old Paint 5407. The Streets Of Laredo 5408. Sunday Mornin' Comin' Down 5409. I Walk The Line 5410. Last Date 5411. City Of New Orleans 5412. Railroad Medley: Hey Porter/wreck Of The Old '97 5413. Hey Porter 5414. Wreck Of The Old '97 5415. Casey Jones 5416. Orange Blossom Special 5417. Wabash Cannonball 5418. Wabash Cannonball (Conclusion) 5501. I'm Leaving Now 5502. Here Comes That Rainbow Again 5503. They're All The Same 5504. Easy Street 5505. Have You Ever Seen The Rain 5506. You Beat All I Ever Saw 5507. Unwed Fathers 5508. Love Me Like You Used To 5509. Casey's Last Ride 5510. Borderline (A Musical Whodunit) 5601. Highwayman 5602. The Last Cowboy Song 5603. Jim, I Wore A Tie Today 5604. Big River 5605. Committed To Parkview 5606. Desperados Waiting For A Train 5607. Deportee (Plane Wreck At Los Gatos) 5608. Welfare Line 5609. Against The Wind 5610. The Twentieth Century Is Almost Over 5701. Folks Out On The Road 5702. I'm Never Gonna Roam Again 5703. American By Birth 5704. Field Of Diamonds 5705. Heroes 5706. Even Cowgirls Get The Blues 5707. Love Is The Way 5708. The Ballad Of Forty Dollars 5709. I'll Always Love You (In My Own Crazy Way) 5710. One Too Many Mornings 5801. Silver Stallion 5802. Born And Raised In Black And White 5803. Two Stories Wide 5804. We're All In Your Corner 5805. American Remains 5806. Anthem '84 5807. Angels Love Bad Men 5808. Songs That Make A Difference 5809. Living Legend 5810. Texas 5901. Big River 5902. I Still Miss Someone 5903. Five Feet High And Rising 5904. Pickin' Time 5905. Remember The Alamo 5906. Last Night I Had The Strangest Dream 5907. Wreck Of The Old 97 5908. The Long Black Veil 5909. The Wall 5910. Send A Picture Of Mother 5911. Folsom Prison Blues 5912. Blue Suede Shoes 5913. Flowers On The Wall 5914. Wildwood Flower 5915. Worried Man Blues 5916. A Boy Named Sue 5917. Cocaine Blues 5918. Jesus Was A Carpenter 5919. The Ballad Of Ira Hayes 5920. As Long As The Grass Shall Grow 5921. Sing A Travelin' Song 5922. He Turned The Water Into Wine 5923. Were You There (When They Crucified My Lord) 5924. Daddy Sang Bass 5925. Finale Medley 5926. Do What You Do, Do Well 5927. I Walk The Line 5928. Ring Of Fire 5929. Folsom Prison Blues 5930. The Rebel - Johnny Yuma 5931. Folsom Prison Blues 5932. Suppertime 6001. Rock Island Line 6002. (I Heard That) Lonesome Whistle 6003. Country Boy 6004. If The Good Lord's Willing 6005. Cry Cry Cry 6006. Remember Me (I'm The One Who Loves You) 6007. So Doggone Lonesome 6008. I Was There When It Happened 6009. I Walk The Line 6010. The Wreck Of The Old 97 6011. Folsom Prison Blues 6012. Doin' My Time 6013. Luther Played The Boogie 6014. Hey Porter 6015. Get Rhythm 6016. Ballad Of A Teenage Queen 6017. There You Go 6018. Come In Stranger 6019. Don't Make Me Go 6020. Train Of Love 6021. Guess Things Happen That Way 6022. The Ways Of A Woman In Love 6023. Next In Line 6024. You're The Nearest Thing To Heaven 6025. I Can't Help It (If I'm Still In Love With You) 6026. Home Of The Blues 6027. Big River 6028. Give My Love To Rose 6101. All Over Again 6102. You Dreamer You 6103. I Got Stripes 6104. I'll Remember You 6105. Lorena 6106. Smiling Bill Mccall 6107. Second Honeymoon 6108. Girl In Saskatoon 6109. Locomotive Man 6110. Tall Men 6111. A Little At A Time 6112. Pick A Bale O' Cotton 6113. Send A Picture Of Mother 6114. The Matador 6115. Dark As A Dungeon 6116. Hammers And Nails 6117. Time And Time Again 6118. The Sons Of Katie Elder 6119. A Certain Kinda Hurtin' 6120. Cotton Pickin' Hands 6121. Bottom Of A Mountain 6122. You Beat All I Ever Saw 6123. Put The Sugar To Bed 6124. The Wind Changes 6125. Red Velvet 6126. Rosanna's Going Wild 6127. Roll Call 6128. The Folk Singer 6129. Girl From The North Country 6130. What Is Truth 6131. Little Bit Of Yesterday 6132. A Song To Mama 6201. No Need To Worry 6202. I'll Be Loving You 6203. A Front Row Seat To Hear Ole Johnny Sing 6204. The World Needs A Melody 6205. Help Me Make It Through The Night 6206. Praise The Lord And Pass The Soup 6207. The Ballad Of Barbara 6208. Pick The Wildwood Flower 6209. Diamonds In The Rough 6210. Song To Woody 6211. Hey Porter 6212. I Still Miss Someone 6213. My Ship Will Sail 6214. It's All Over 6215. Old Time Feeling 6216. Song Of The Patriot 6217. I Will Dance With You 6218. The General Lee 6219. Crazy Old Soldier 6220. The Chicken In Black 6221. Battle Of Nashville 6222. They Killed Him 6223. The Three Bells 6224. The Human Condition
Sklep: Gigant.pl 184,02 zł
Książki / Literatura obcojęzyczna
"This is the book for people who never get past page two of a management book-it is as close as the genre comes to being a compulsive page turner. Its main thesis is built on at least three big ideas that are individually persuasive and cumulatively compelling. They naturally fit into an alignment tool that is applied to the range of day-to-day and exceptional challenges all enterprises face, including the Holy Grail of transformational change." -Donald Macrae, general counsel and chief knowledge officer, Department for Environment, Food and Rural Affairs, England "Having been in the business of cultural transformation and alignment for many years, I've carefully looked for a thoughtful strategy and an intentional approach to bringing about healthy and thriving cultures. Can Two Rights Make a Wrong? is simply the best-it is the most thoughtful and practical work I've seen in this growing and critical area. This is a must buy!" -Dr. Ron Jenson, Future Achievement International, international author, speaker, and consulting and executive coach "Can Two Rights Make a Wrong? is a superb account of how to manage the 'soft side' of mergers and acquisitions, but it has great value for managing many other new business practices as well, such as Open Innovation. It provides a powerful, practical method to identify conflicts, develop alignment, and achieve effective coordination between two parties that would be tremendously helpful in a variety of collaborative contexts, such as alliances, research partnerships, or joint ventures. Moulton Reger and her colleagues at IBM should be congratulated for a thoughtful, insightful book." -Henry Chesbrough, professor at University of California Berkeley's Haas School of Business, author of Open Innovation "Numbers are neat and clean. Human beings are often messy and complex. If everyone in your organization knew what to do and when, how, where, and-most importantly-why to do it, how would your organizational culture be defined? The authors of Can Two Rights Make a Wrong? have introduced new ways to proactively address culture and, most importantly, tie it to bottom-line benefits." -James H. Amos, Jr., chairman emeritus, MBE/The UPS Store "This book is a must read for leaders hoping to change their organization's culture as well as those attempting to merge firms with uniquely different cultures. Moulton Reger's insights are grounded in theory and real-world experience. In this unique book, culture change is a complex concept broken down into bite-sized pieces and presented in a way that any leadership team can embrace at its own pace." -Merrill J. Oster, author of Vision Driven Leadership, founder Oster Communications, Inc. "Here at last is a business book that takes culture seriously and isn't intimidated by it. The method described can be used with practically any type of business problem in any industry, and the book does an excellent job of drawing on research and theory while keeping the focus practical. The three elements of Outcome Narratives, Right vs. Right, and Business Practices are significant ideas in their own right-each is a unique insight. All three ideas have been around in various guises for several years, but have not been as well crystallized or as focused on complex business problems as they are in this book. The authors' achievement is extraordinary and goes a long way toward making the juicy idea of culture something to be built on and worked with." -Peter Vaill, professor, Antioch University "The Achilles heel for any major organizational change is that organization's culture. In every change, consultants talk about culture, but few provide specific sequential steps designed to actually do anything about it. This book provides such steps, and provides them in ways that makes sense. 'Makes sense' is the key because the steps provided can be easily adapted to virtually any organization, large or small." -George Falldine, Air Force civil servant, Air Force Materiel Command "Sara Moulton Reger is one of the premier organizational design consultants in the country, and this book reflects her in-depth knowledge of and experience with the subject matter. This book is essential reading for those striving to achieve greater results from ongoing change initiatives. Can Two Rights Make a Wrong? contains a broad range of concepts, examples, and specific steps culled from Moulton Reger's direct experience. Such a complete presentation of strategic and tactical advice makes Can Two Rights Make a Wrong? a mandatory addition to every manager's bookshelf." -Steven Bragg, CPA, author of twenty-eight business books, CFO of Premier Data Services "This is a serious book that gives intelligent guidance to anyone who leads an organization and takes creating and managing culture seriously. The section on Outcome Narratives is the best 'how to' on casting a unifying vision that I have seen. If you're a leader and take your role in creating and managing corporate culture seriously, then you should read this book." -Regi Campbell, principal, Seedsower Investments, author of About my Father's Business "I don't read most 'culture change' books-waste of time. This book is different. Can Two Rights Make a Wrong? combines both soft and hard approaches, with a continuous focus on how-to and results. Buy it. But, more importantly, read it." -Jack Grayson, founder and chairman, American Productivity and Quality Center (APQC) "We used Right vs. Right to help integrate an important acquisition-one that brought many differences we needed to carefully leverage to achieve IBM's business objectives. I found it to be a powerful technique for quickly reconciling strategic views of the business model and different operating preferences. Now, a few months later, we have the business results-and employee satisfaction-to prove Right vs. Right works." -Jim Corgel, general manager, Small and Medium Business Services, IBM "Leaders wouldn't think about doing a major project without a plan and a project manager, but how many consider the cultural implications? This book fills a key void because it clarifies the topic of culture so that it is easier to understand, and includes examples for applying the framework to many types of situations, including business-to-business alliances and crossgeography teams." -Cindy Berger, vice president, American Express "There is no question that the biggest hurdle to achieving a successful merger is culture. Market opportunities may be staggering and synergies may seem perfect, but, without a cultural match, odds are the merged company will struggle. Can Two Rights Make a Wrong? can help you avoid the problems. Even if you are not contemplating a merger, Moulton Reger's deep insight provides an excellent management primer and interesting historical perspective. A worthwhile read." -John R. Patrick, author of Net Attitude, president of Attitude LLC "This is an excellent book that provides a pragmatic approach to identifying and alleviating cultural issues created when two groups of people must work together. Effectively blending business cultures is a key requirement for successful outsourcing, and most companies lack the tools necessary to do this. Companies looking to reduce outsourcing risk should follow IBM's Tangible Culture approach." -Lance Travis, vice president, Outsourcing Strategies, AMR Research "This book will help leaders and cultural-change practitioners take a practical, well-architected approach to creating the culture they need to support their strategies. Thanks, IBM, for sharing what you have learned from your own transformation." -Valerie Norton, vice president, Talent Management and Organizational Effectiveness, Merck & Co., Inc. "Based on IBM's own experience with organizational transformation and mergers, this book belongs on the reading list of any executive contemplating major changes to their business." - Peter Richerson, professor, University of California Davis - "Finally, a book that goes beyond just declaring 'it's the culture change' and gets to a real recount of why and how to move on that need. This is a practical approach for senior leaders in large corporations and government to address the most pressing issues in modern business life!" -Kenneth I. Percell, executive director, Warner Robins Air Logistic Center "I like the way the authors move the idea of organization culture from intangible (values) to tangible and practical. They offer that culture can be viewed and changed by examining and discussing what people do. Using the techniques described in Can Two Rights Make a Wrong? will demystify culture clash." -Lynda Aiman-Smith, Ph.D., North Carolina State University "A must read for leaders charged with planning and executing major change initiatives involving a single organization or multiple organizations. The book is original, thoughtful, thorough, and pragmatic. The elements of Can Two Rights Make a Wrong? and their interrelationships that work to drive successful change are particularly beneficial. The authors demonstrate a hands-on grasp of this important subject and the related literature. The material is presented in a concise, easy-to-understand format, with lots of tables, charts, and illustrations to help guide the reader." -Stephen W. Brown, Edward M. Carson chair in services marketing, professor and executive director, Center for Services Leadership, W. P. Carey School of Business, Arizona State University "Many have observed that mergers and acquisitions will fail to achieve their goals without proper attention to human and cultural factors, but few have shown us the way to manage these factors in any meaningful way. This book takes up that challenge and delivers a real solution by identifying business practices as the crucial element of 'culture' that can make or break a merger or acquisition, and by providing a hands-on methodology for managing and aligning differences across cultures." -Marietta Baba, dean of the College of Social Science, professor of Anthropology, Michigan State University "Sara Moulton Reger's application of Business Practices, Right-vs. Right, and Outcome Narratives to business transformation spoke directly to my own business experience. I found the book's comprehensive approach very appealing. It brought together the story of a historic merger; a review of traditional approaches to culture transformation in business organizations; the powerful new techniques of Outcome Narratives, Right vs. Right, and Business Practices Alignment; and useful examples of the way to apply these techniques." -Dwight E. Collins, Ph.D., adjunct professor, Presidio School of Management, sustainable business and supply chain optimization consultant, president, Collins Family Foundation "We know unsuccessful mergers and acquisitions are often the result of underestimating the people and the cultural issues. Derived from experience, here is practical help in improving your chances of being one of the success stories." -David Hope, human resources director, Norwich Union Insurance "This is state-of the-art. This practical approach is extremely useful for anyone involved in integrating two large organizations, especially professional organizations. I found the book Can Two Rights Make a Wrong? fascinating-excellently describing the preparation and process that is required in integrating culturally different organizations." -Fred WI Lachotzki, professor of business policy, Nyenrode University, coauthor of Beyond Control: Managing Strategic Alignment through Corporate Dialogue Nowadays, nearly every business leader recognizes the crucial importance of culture. But, in many organizations, attempts to handle culture issues remain "squishy," unfocused, and unlikely to bring any value or results. Now, IBM's leading experts reveal the way to make culture tangible to everyone involved-and how to effectively deal with a variety of culture challenges. Can Two Rights Make a Wrong? leverages the lessons learned during IBM's $3.5 billion acquisition of PricewaterhouseCoopers Consulting: insight that IBM has crystallized into a powerful methodology for transforming business culture. The authors introduce "Business Practices," an actionable surrogate for "culture" that business people can identify with, gauge, and act upon. Then, one step at a time, you'll learn how to apply IBM's practical culture transformation techniques in your unique environment. You'll discover common patterns that lead to culture clashes so you can resolve or, better yet, prevent them. You'll learn to clarify your expectations so people really "get" it-and do it. You'll gain the way to measure culture change progress in terms everyone can understand and buy into. Whether you're involved with M&As, joint ventures, major transformation, internal restructuring, or any other initiative where culture is important, this book can help you take culture from a worrisome risk to a competitive advantage. *Business Practices: the unseen hand that propels action Uncover what makes your organization unique *Right vs. Right: What to do when good options conflict Understand and manage the source of culture clash *Outcome Narratives: Get to the right place, the right way Clarify your desired future, clear the obstacles, measure progress, and deliver results Successful culture change requires the same discipline you bring to the rest of your business. It demands a strong methodology that helps you clarify your goals and expectations, identify and overcome obstacles, measure progress...and get results. This book delivers that methodology. IBM's powerful, proprietary Tangible Culture approach will help you make culture visible and measurable- so you can replace "feel good" culture work with focused, actionable plans for change. Use IBM's techniques to surface, understand, and reconcile differences among groups that must work together, so you can launch alliances more successfully...drive more value from acquisitions...enhance cross-silo and global operations...choose the right strategies...and make real transformation happen. Whatever your goals, culture is central to your success. With this book, you can finally address culture-systemically, proactively, and effectively. Leverage IBM's Breakthrough Methodology for Driving Effective Culture Change * Drive real culture change, survive the effort, and reap genuine results * Overcome culture challenges and risks * Successfully execute on M&As, business alliances, transformation and internal restructuring * Use downloadable templates to customize IBM's techniques for your environment * Learn what IBM learned from its $3.5 billion acquisition of PricewaterhouseCoopers Consulting Foreword xxi Preface xxiii Acknowledgments xxv About the Author xxvii Contributing Authors xxix Section I: The Basics 1 Chapter 1: Introduction-An Overview of Tangible Culture 3 Chapter 2: We Can't Do This the Traditional Way-IBM's Acquisition of PricewaterhouseCoopers Consulting 17 Chapter 3: Traditional Approaches to Culture Transformation-How Others Have Dealt with the Challenge 33 Chapter 4: How to Get to the Right Place the Right Way-Outcome Narratives 49 Chapter 5: The Good Thing That Can Cause Big Trouble-Right vs. Right 67 Chapter 6: The Unseen Hand That Propels Organizational Action-Business Practices 85 Chapter 7: Putting It All Together-The Business Practices Alignment Method 103 Section II: The Application 119 Chapter 8: Mergers and Acquisitions- Managing the Common Sources of Culture Clash 121 Chapter 9: Alliances-Finding Ways to Leverage Your Collective Capabilities 143 Chapter 10: Major Restructuring-Gaining Sustained Value from Your Reorganization 163 Chapter 11: Major Transformation-Addressing Your Plan's Hidden Barrier 181 Chapter 12: Key Decisions and Everyday Business-Extending Tangible CultureInto the Operational Parts of Your Business 203 Section III: The Projects 225 Chapter 13: The Co-operators-Using Business Practices to Clarify Expectations 227 Chapter 14: Sales Pipeline-Using Right vs. Right to Differentiate Issues 241 Epilogue 251 Appendix: About the Contributors 255 Index 268
Sklep: Libristo.pl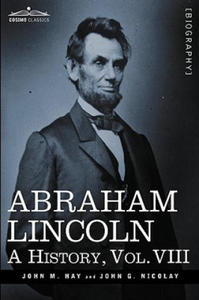 217,98 zł
Książki / Literatura obcojęzyczna
Considered one of the best treatments of the presidency of Abraham Lincoln of its time, this portrait of the man and his administration of the United States at the moment of its greatest upheaval is both intimate and scholarly. Written by two private secretaries to the president and first published in 1890, this astonishingly in-depth work is still praised today for its clear, easy-to-read style and vitality. This new replica edition features all the original illustrations. Volume Eight covers: . conspiracies in the North . habeas corpus . Chickamauga . Chattanooga . Burnside in Tennessee . the Gettysburg address . foreign relations in 1863 . Grant general-in-chief . Spotsylvania . and much more. American journalist and statesman JOHN MILTON HAY (1838-1905) was only 22 when he became a private secretary to Lincoln. A former member of the Providence literary circle when he attended Brown University in the late 1850s, he may have been the real author of Lincoln's famous "Letter to Mrs. Bixby." After Lincoln's death, Hay later served as editor of the *New York Tribune* and as U.S. ambassador to the United Kingdom under President William McKinley. American author JOHN GEORGE NICOLAY (1832-1901) was born in Germany and emigrated to the U.S. as a child. Before serving as Lincoln's private secretary, he worked as a newspaper editor and later as assistant to the secretary of state of Illinois. He also wrote *Campaigns of the Civil War* (1881).
Sklep: Libristo.pl 415,43 zł
Książki / Literatura obcojęzyczna
From his crucial role in support of Brown v. Board of Education to the National Defense Education Act, The Eisenhower Years provides a well-balanced study of these politically charged years. Biographical entries on key figures of the Eisenhower era, such as Allen W. Dulles, Joseph R. McCarthy, and Rosa Parks, combine with speeches such as the Military Industrial Complex speech, the Open Skies proposal, the disturbance at Little Rock address, Eisenhower Doctrine, and his speech after the Soviet launch of Sputnik to give an in-depth look at the executive actions of this administration. Biographical entries include: -William J. Brennan -Roy M. Cohn -John Foster Dulles -Orval Faubus -J. William Fulbright -John Kenneth Galbraith -Clare Booth Luce -Thurgood Marshall -Joseph R. McCarthy -George Meany -Arthur Miller -Richard M. Nixon -Rosa Parks -Norman Vincent Peale -Francis Gary Powers -Sam T. Rayburn -Earl Warren.
Sklep: Libristo.pl 90,88 zł
Książki / Literatura obcojęzyczna
Source: Wikipedia. Pages: 62. Chapters: People from Huntington, West Virginia, Michael W. Smith, Blaze Starr, Soupy Sales, Joe Hague, O. J. Mayo, Carter G. Woodson, Don Chafin, Brad Dourif, Ben Bowen, Carwood Lipton, Ken Hechler, Bobbie Joe Long, Mark Snyder, Justice M. Chambers, William C. Campbell, Jim Grobe, Troy Brown, Bill Walker, Larry Coyer, Peter Marshall, Steve Yeager, Hawkshaw Hawkins, Dwight Morrow, Patrick Patterson, Beau Smith, Dagmar, Richard Cranwell, Delos Carleton Emmons, Leo Byrd, Louis L. Wilson Jr., William Hope Harvey, Robert Edward Femoyer, Chase Harrison, Hal Greer, Kenneth P. Johnson, Buzz Nutter, David Ginsburg, Joseph Duffey, Joanne Dru, Katie Lee, Harold H. Thompson, Betina Krahn, Tonja Walker, Henry D. Hatfield, Eloise Hughes Smith, Harry Jones, Rick Reed, Kayla Williams, Freddie Lewis, Jon Adkins, B. R. Lakin, Seven Day Jesus, Maurice G. Burnside, Hoge Workman, Rick Thompson, Carmi Thompson, Shane Keister, Joan C. Edwards, Will E. Neal, Robert Walker, Eustace Gibson, James A. Hughes, Laban T. Moore, Evan Jenkins, The Perry Sisters, Hubert S. Ellis, Julia Keller, James Dixon Williams, Joseph J. Mansfield, Joshua Harto, Jeff Morrison, Kim Wolfe, Robert H. Whaley, Jackie Hunt, David Martin Baker, John Scheneberg, Jim Thornton, Ernie Farrow, Marie Redd, Frank Reiber, Robert C. "Chuck" Chambers, Margaret Leach. Excerpt: Soupy Sales (January 8, 1926 - October 22, 2009) was an American comedian, actor, radio-TV personality and host, and jazz aficionado. He was best known for his local and network children's television show, Lunch with Soupy Sales; a series of comedy sketches frequently ending with Sales receiving a pie in the face, which became his trademark. From 1968 to 1975, he was a regular panelist on the syndicated revival of What's My Line? and appeared on several other TV game shows. During the 1980s Sales hosted his own show on WNBC-AM in New York City. Sales was born Milton Supman, in Franklinton in Franklin County, North Carolina to Irving and Sadie Supman. His father, a dry goods merchant, had immigrated to America from Hungary in 1894. Sales had two siblings, Leonard Supman (deceased) and Jack Supman (born 1921). His was the only Jewish family in the town; Sales joked that local Ku Klux Klan members bought the sheets used for their robes from his father's store. Sales got his nickname from his family. His older brothers had been nicknamed "Hambone" and "Chicken Bone." Milton was dubbed "Soup Bone," which was later shortened to "Soupy." When he became a disc jockey, he began using the stage name Soupy Hines. After he became established, it was decided that "Hines" was too close to the Heinz soup company, so he chose the Sales, in part after vaudville comedian Chic Sale. Sales graduated from Huntington High School in Huntington, West Virginia in 1944. He then enlisted in the United States Navy and served on the USS Randall (APA-224) in the South Pacific during the latter part of World War II. He sometimes entertained his shipmates by telling jokes and playing crazy characters over the ship's public address system. One of the characters he created was "White Fang," a large dog that played outrageous practical jokes on the seamen. The sounds for "White Fang" came from a recording of "The Hound of the Baskervilles". He took the record with him when he left the Navy. Sales enr
Sklep: Libristo.pl 363,20 zł
Książki / Literatura obcojęzyczna
"SOA Design Patterns is an important contribution to the literature and practice of building and delivering quality software-intensive systems." - Grady Booch, IBM Fellow "With the continued explosion of services and the increased rate of adoption of SOA through the market, there is a critical need for comprehensive, actionable guidance that provides the fastest possible time to results. Microsoft is honored to contribute to the SOA Design Patterns book, and to continue working with the community to realize the value of Real World SOA." - Steven Martin, Senior Director, Developer Platform Product Management, Microsoft "SOA Design Patterns provides the proper guidance with the right level of abstraction to be adapted to each organization's needs, and Oracle is pleased to have contributed to the patterns contained in this book." - Dr. Mohamad Afshar, Director of Product Management, Oracle Fusion Middleware, Oracle "Red Hat is pleased to be involved in the SOA Design Patterns book and contribute important SOA design patterns to the community that we and our customers have used within our own SOA platforms. I am sure this will be a great resource for future SOA practitioners." - Pierre Fricke Director, Product Line Management, JBoss SOA Platform, Red Hat "A wealth of proven, reusable SOA design patterns, clearly explained and illustrated with examples. An invaluable resource for all those involved in the design of service-oriented solutions." - Phil Thomas, Consulting IT Specialist, IBM Software Group "This obligatory almanac of SOA design patterns will become the foundation on which many organizations will build their successful SOA solutions. It will allow organizations to build their own focused SOA design patterns catalog in an expedited fashion knowing that it contains the wealth and expertise of proven SOA best practices." - Stephen Bennett, Director, Technology Business Unit, Oracle Corporation "The technical differences between service orientation and object orientation are subtle enough to confuse even the most advanced developers. Thomas Erl's book provides a great service by clearly articulating SOA design patterns and differentiating them from similar OO design patterns." - Anne Thomas Manes, VP & Research Director, Burton Group "SOA Design Patterns does an excellent job of laying out and discussing the areas of SOA design that a competent SOA practitioner should understand and employ." - Robert Laird, SOA Architect, IBM "As always, Thomas delivers again. In a well-structured and easy-to-understand way, this book provides a wonderful collection of patterns each addressing a typical set of SOA design problems with well articulated solutions. The plain language and hundreds of diagrams included in the book help make the complicated subjects of SOA design comprehensible even to those who are new to the SOA design world. It's a must-have reference book for all SOA practitioners, especially for enterprise architects, solution architects, developers, managers, and business process experts." - Canyang Kevin Liu, Solution Architecture Manager, SAP "The concept of service oriented architecture has long promised visions of agile organizations being able to swap out interfaces and applications as business needs change. SOA also promises incredible developer and IT productivity, with the idea that key services would be candidates for cross-enterprise sharing or reuse. But many organizations' efforts to move to SOA have been mired-by organizational issues, by conflicting vendor messages, and by architectures that may amount to little more than Just a Bunch of Web Services. There's been a lot of confusion in the SOA marketplace about exactly what SOA is, what it's supposed to accomplish, and how an enterprise goes about in making it work. SOA Design Patterns is a definitive work that offers clarity on the purpose and functioning of service oriented architecture. SOA Design Patterns not only helps the IT practitioner lay the groundwork for a well-functioning SOA effort across the enterprise, but also connects the dots between SOA and the business requirements in a very concrete way. Plus, this book is completely technology agnostic-SOA Design Patterns rightly focuses on infrastructure and architecture, and it doesn't matter whether you're using components of one kind or another, or Java, or .NET, or Web services, or REST-style interfaces. While no two SOA implementations are alike, Thomas Erl and his team of contributors have effectively identified the similarities in composition services need to have at a sub-atomic level in order to interact with each other as we hope they will. The book identifies 85 SOA design patterns which have been developed and thoroughly vetted to ensure that a service-oriented architecture does achieve the flexibility and loose coupling promised. The book is also compelling in that it is a living document, if you will, inviting participation in an open process to identify and formulate new patterns to this growing body of knowledge." - Joe McKendrick, Independent Analyst, Author of ZDNet's SOA Blog "If you want to truly educate yourself on SOA, read this book." - Sona Srinivasan, Global Client Services & Operations, CISCO "An impressive decomposition of the process and architectural elements that support serviceoriented analysis, design, and delivery. Right-sized and terminologically consistent. Overall, the book represents a patient separation of concerns in respect of the process and architectural parts that underpin any serious SOA undertaking. Two things stand out. First, the pattern relationship diagrams provide rich views into the systemic relationships that structure a service-oriented architecture: these patterns are not discrete, isolated templates to be applied mechanically to the problem space; rather, they form a network of forces and constraints that guide the practitioner to consider the task at hand in the context of its inter-dependencies. Second, the pattern sequence diagrams and accompanying notes provide a useful framework for planning and executing the many activities that comprise an SOA engagement." - Ian Robinson, Principal Technology Consultant, ThoughtWorks "Successful implementation of SOA principles requires a shift in focus from software system means, or the way capabilities are developed, to the desired end results, or real-world effects required to satisfy organizational business processes. In SOA Design Patterns, Thomas Erl provides service architects with a broad palette of reusable service patterns that describe service capabilities that can cut across many SOA applications. Service architects taking advantage of these patterns will save a great deal of time describing and assembling services to deliver the real world effects they need to meet their organization's specific business objectives." - Chuck Georgo, Public Safety and National Security Architect "In IT, we have increasingly come to see the value of having catalogs of good solution patterns in programming and systems design. With this book, Thomas Erl brings a comprehensive set of patterns to bear on the world of SOA. These patterns enable easily communicated, reusable, and effective solutions, allowing us to more rapidly design and build out the large, complicated and interoperable enterprise SOAs into which our IT environments are evolving." - Al Gough, Business Systems Solutions CTO, CACI International Inc. "This book provides a comprehensive and pragmatic review of design issues in service-centric design, development, and evolution. The Web site related to this book [SOAPatterns.org] is a wonderful platform and gives the opportunity for the software community to maintain this catalogue..." - Veronica Gacitua Decar, Dublin City University "Erl's SOA Design Patterns is for the IT decision maker determined to make smart architecture design choices, smart investments, and long term enterprise impact. For those IT professionals committed to service-orientation as a value-added design and implementation option, Patterns offers a credible, repeatable approach to engineering an adaptable business enterprise. This is a must read for all IT architect professionals." - Larry Gloss, VP and General Manager, Information Manufacturing, LLC "These SOA patterns define, encompass, and comprise a complete repertoire of best practices for developing a world-class IT SOA portfolio for the enterprise and its organizational units through to service and schema analysis and design. After many years as an architect on many SOA projects, I strongly recommend this book be on the shelf of every analyst and technical member of any SOA effort, right next to the SOA standards and guidelines it outlines and elucidates the need for. Our SOA governance standards draw heavily from this work and others from this series." - Robert John Hathaway III, Enterprise Software Architect, SOA Object Systems "A wise man once told me that wisdom isn't all about knowledge and intelligence, it is just as much about asking questions. Asking questions is the true mark of wisdom and during the writing of the SOA Design Patterns book Thomas Erl has shown his real qualities. The community effort behind this book is huge meaning that Thomas has had access to the knowledge and experience of a large group of accomplished practitioners. The result speaks for itself. This book is packed with proven solutions to recurring problems, and the documented pros and cons of each solution have been verified by persons with true experience. This book could give SOA initiatives of any scale a real boost." - Herbjorn Wilhelmsen, Architect and Senior Consultant, Objectware "This book is an absolute milestone in SOA literature. For the first time we are provided with a practical guide on how the principle centric description of service orientation from a vendor-agnostic viewpoint is actually made to work in a language based on patterns. This book makes you talk SOA! There are very few who understand SOA like Thomas Erl does, he actually put's it all together!" - Brian Lokhorst, Solution Architect, Dutch Tax Office "Service oriented architecture is all about best practices we have learned since IT's existence. This book takes all those best practices and bundles them into a nice pattern catalogue. [It provides] a really excellent approach as patterns are not just documented but are provided with application scenarios through case studies [which] fills the gap between theory and practice." - Shakti Sharma, Senior Enterprise Architect, Sysco Corp "An excellent and important book on solving problems in SOA [with a] solid structure. Has the potential of being among the major influential books." - Peter Chang, Lawrence Technical University "SOA Design Patterns presents a vast amount of knowledge about how to successfully implement SOA within an organization. The information is clear, concise, and most importantly, legitimate." - Peter B. Woodhull, President and Principal Architect, Modus21 "SOA Design Patterns offers real insights into everyday problems that one will encounter when investing in services oriented architecture. [It] provides a number of problem descriptions and offers strategies for dealing with these problems. SOA design patterns highlights more than just the technical problems and solutions. Common organizational issues that can hinder progress towards achieving SOA migration are explained along with potential approaches for dealing with these real world challenges. Once again Thomas Erl provides in-depth coverage of SOA terminology and helps the reader better understand and appreciate the complexities of migrating to an SOA environment." - David Michalowicz, Air and Space Operations Center Modernization Team Lead, MITRE Corporation "This is a long overdue, serious, comprehensive, and well-presented catalog of SOA design patterns. This will be required reading and reference for all our SOA engineers and architects. The best of the series so far! [The book] works in two ways: as a primer in SOA design and architecture it can easily be read front-to-back to get an overview of most of the key design issues you will encounter, and as a reference catalog of design techniques that can be referred to again and again..." - Wendell Ocasio, Architecture Consultant, DoD Military Health Systems, Agilex Technologies "Thomas has once again provided the SOA practitioner with a phenomenal collection of knowledge. This is a reference that I will come back to time and time again as I move forward in SOA design efforts. What I liked most about this book is its vendor agnostic approach to SOA design patterns. This approach really presents the reader with an understanding of why or why not to implement a pattern, group patterns, or use compound patterns rather than giving them a marketing spiel on why one implementation of a pattern is better than another (for example, why one ESB is better than another). I think as SOA adoption continues to advance, the ability for architects to understand when and why to apply specific patterns will be a driving factor in the overall success and evolution of SOA. Additionally, I believe that this book provides the consumer with the understanding required to chose which vendor's SOA products are right for their specific needs." - Bryan Brew, SOA Consultant, Booz Allen Hamilton "A must have for every SOA practitioner." - Richard Van Schelven, Principal Engineer, Ericsson "This book is a long-expected successor to the books on object-oriented design patterns and integration patterns. It is a great reference book that clearly and thoroughly describes design patterns for SOA. A great read for architects who are facing the challenge of transforming their enterprise into a service-oriented enterprise." - Linda Terlouw, Solution Architect, Ordina "The maturation of Service-Orientation has given the industry time to absorb the best practices of service development. Thomas Erl has amassed this collective wisdom in SOA Design Patterns, an absolutely indispensible addition to any Service Oriented bookshelf." - Kevin P. Davis, Ph.D "The problem with most texts on SOA is one of specificity. Architects responsible for SOA implementation in most organizations have little time for abstract theories on the subject, but are hungry for concrete details that they can relate to the real problems they face in their environment. SOA Design Patterns is critical reading for anyone with service design responsibilities. Not only does the text provide the normal pattern templates, but each pattern is applied in detail against a background case study to provide exceptionally meaningful context to the information. The graphic visualizations of the problems and pattern solutions are excellent supplementary companions to the explanatory text. This book will greatly stretch the knowledge of the reader as much for raising and addressing issues that may have never occurred to the reader as it does in treating those problems that are in more common occurrence. The real beauty of this book is in its plain English prose. Unlike so many technical reference books, one does not find themselves re-reading sections multiple times trying to discern the intent of the author. This is also not a reference that will sit gathering dust on a shelf after one or two perusings. Practitioners will find themselves returning over and over to utilize the knowledge in their projects. This is as close as you'll come to having a service design expert sitting over your shoulder." - James Kinneavy, Principal Software Architect, University of California "As the industry converges on SOA patterns, Erl provides an outstanding reference guide to composition and integration-and yet another distinctive contribution to the SOA practice." - Steve Birkel, Chief IT Technical Architect, Intel Corp. "With SOA Design Patterns, Thomas Erl adds an indispensable SOA reference volume to the technologist's library. Replete with to-the-point examples, it will be a helpful aid to any IT organization." - Ed Dodds, Strategist, Systems Architect, Conmergence "Again, Thomas Erl has written an indispensable guide to SOA. Building on his prior successes, his patterns go into even more detail. Therefore, this book is not only helpful to the SOA beginner, but also provides new insight and ideas to professionals." - Philipp Offermann, Research Scientist, Technische Universitat Berlin, Germany "SOA Design Patterns is an extraordinary contribution to SOA best practices! Once again, Thomas has created an indispensable resource for any person or organization interested in or actively engaged in the practice of Service Oriented Architecture. Using case studies based on three very different business models, Thomas guides the reader through the process of selecting appropriate implementation patterns to ensure a flexible, well-performing, and secure SOA ecosystem." - Victor Brown, Managing Partner and Principal Consultant, Cypress Management Group Corporation In cooperation with experts and practitioners throughout the SOA community, best-selling author Thomas Erl brings together the de facto catalog of design patterns for SOA and service-orientation. More than three years in development and subjected to numerous industry reviews, the 85 patterns in this full-color book provide the most successful and proven design techniques to overcoming the most common and critical problems to achieving modern-day SOA. Through numerous examples, individually documented pattern profiles, and over 400 color illustrations, this book provides in-depth coverage of: * Patterns for the design, implementation, and governance of service inventories-collections of services representing individual service portfolios that can be independently modeled, designed, and evolved. * Patterns specific to service-level architecture which pertain to a wide range of design areas, including contract design, security, legacy encapsulation, reliability, scalability, and a variety of implementation and governance issues. * Service composition patterns that address the many aspects associated with combining services into aggregate distributed solutions, including topics such as runtime messaging and message design, inter-service security controls, and transformation. * Compound patterns (such as Enterprise Service Bus and Orchestration) and recommended pattern application sequences that establish foundational processes. The book begins by establishing SOA types that are referenced throughout the patterns and then form the basis of a final chapter that discusses the architectural impact of service-oriented computing in general. These chapters bookend the pattern catalog to provide a clear link between SOA design patterns, the strategic goals of service-oriented computing, different SOA types, and the service-orientation design paradigm. This book series is further supported by a series of resources sites, including soabooks.com, soaspecs.com, soapatterns.org, soamag. com, and soaposters.com.
Sklep: Libristo.pl 174,32 zł
Książki / Literatura obcojęzyczna
Public policy considerations intersect with virtually everything the financial services sector does, yet governments make many public policy decisions without specific data on the Canadian marketplace. In Financial Services and Public Policy, contributors address this shortcoming by considering a wide range of concerns, including lending to small businesses, the role of microcredit and raising venture capital, the impact of state guarantees of pension plans, the structure and performance of credit unions, and maintaining competition after bank mergers. The financial services sector drives the Canadian economy. It is the banker, lender, broker, and insurer of millions of Canadians at every stage of their lives. It provides corporate finance, shapes the growth of small business, and assists individual Canadians to achieve their financial goals. It is a major employer all across the country. Canadian financial institutions are also active globally and are influenced by international as well as domestic policy issues and decisions. Financial Services and Public Policy lays the foundation for today's public policy debates and decisions that will shape Canada's financial services sector into the twenty-first century. Contributors include Nick Bontis (McMaster University); David A. Brown (Ontario Securities Commission); John Chant (University of British Columbia); Douglas J. Cumming (University of Alberta and University of New South Wales); David Dodge (Bank of Canada); A. Ellen Farrell (St. Mary's University); Klaus P. Fischer (Laval University and CIRPEE); Mario Fortin (Universite de Sherbrooke); Fred Gorbet (York University); Jean-Pierre Gueyie (Universite de Quebec a Montreal); George Haines (Carleton University); Tessa Hebb (University of Oxford); Lewis D. Johnson (Queen's University); Mary Kelly (Wilfrid Laurier University); Anne Kleffner (University of Calgary); Andre Leclerc (Universite de Moncton); Jeffrey G. MacIntosh (University of Toronto); Harold MacKay (Macpherson Leslie and Tyerman LLP); Judith Madill (Carleton University); Nadia Massoud (University of Alberta); Edwin H. Neave (Queen's University); Norma L. Nielson (University of Calgary); Marie-Helene Noiseux (Universite de Quebec a Montreal); Tony Porter (McMaster University); Iain Ramsay (York University); Allan L. Riding (Carleton University); Christopher Waddell (Carleton University); and Toni Williams (York University).
Sklep: Libristo.pl 279,99 zł
Muzyka>Country
1. Come Along & Ride This Train 2. Loading Coal 3. Slow Rider 4. Lumberjack 5. Dorraine Of Ponchartrain 6. Going To Memphis 7. When Papa Played The Dobro 8. Boss Jack 9. Old Doc Brown 10. The Legend Of John Henry's Hammer 11. Tell Him I'm Gone 12. Another Man Done Gone (& Anita Carter) 13. The Shifting Whispering Sands(& Lorne Greene) 14. Casey Jones 15. Nine Pound Hammer 16. Chain Gang 17. Busted 18. Waiting For A Train 19. Roughneck 20. Pick A Bale Of Cotton 21. Cotton Pickin' Hands 101. Hiawatha's Vision 102. The Road To Kaintuck 103. Hammer & Nails (& The Statler Brothers) 104. The Shifting Whispering Sands, Part 1 105. The Ballad Of Boot Hill 106. I Ride An Old Paint 107. Hardin Wouldn't Run 108. Mr. Garfield 109. The Streets Of Laredo 110. Johnny Reb 111. A Letter From Home 112. Bury Me Not On The Lone Prairie 113. Mean As Hell 114. Sam Hall 115. 25 Minutes To Go 116. The Blizzard 117. Sweet Betsy From Pike 118. Green Grow The Lilacs 119. Rodeo Hand 120. Stampede 121. The Shifting Whispering Sands, Part 2 122. Remember The Alamo 123. Reflections 201. Big Foot 202. As Long As The Grass Shall Grow 203. Apache Tears 204. Custer 205. The Talking Leaves 206. The Ballad Of Ira Hayes 207. Drums 208. White Girl 209. Old Apache Squaw 210. The Vanishing Race 211. Paul Revere/begin West Movement 212. The Road To Kaintuck/to The Shining Mountains 213. The Battle Of New Orleans 214. Southwestward/remember The Alamo 215. Opening The West/lorena 216. The Gettysburg Address/the West 217. Big Foot/like A Young Colt 218. Mister Garfield/a Proud Land 219. The Big Battle/on Wheels & Wings 220. Come Take A Trip On My Airship 221. Reaching For The Stars/these Are My People 301. From Sea To Shining Sea 302. The Whirl & The Suck 303. Call Daddy From The Mines 304. The Frozen Four Hundred Pound Fair To... 305. The Walls Of A Prison 306. The Masterpiece 307. You & Tennessee 308. She Came From The Mountains 309. Another Song To Sing 310. The Flint Arrowhead 311. Cisco Clifton's Fillin' Station 312. Shrimpin' Sailin' 313. From Sea To Shining Sea 314. Hit The Road & Go 315. If It Wasn't For The Wabash River 316. Lady 317. After The Ball 318. No Earthly Good 319. A Wednesday Car 320. My Cowboy's Last Ride 321. Calilou 322. Come Along & Ride This Train
Sklep: Gigant.pl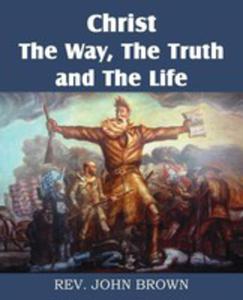 87,49 zł
Książki Obcojęzyczne>Angielskie>Humanities>Religion & beliefs>Christianity>Biblical studies & exegesis>Biblical commentariesKsiążki ...
CHRISTIAN READER,-After The Foregoing Address, I Need Not Put Thee To Much More Trouble: Only I Shall Say, That He Must Needs Be A Great Stranger In Our Israel, Or Sadly Smitten With That Epidemic Plague Of Indifferency, Which Hath Infected Many Of This
Sklep: Gigant.pl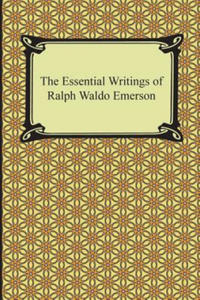 82,31 zł
Książki / Literatura obcojęzyczna
American essayist, lecturer, poet, and leader of the Transcendentalist movement, Ralph Waldo Emerson was a champion of individualism and major critic of the prevailing society of his time. Emerson forwarded his ideology by publishing dozens of essays and giving over 1500 lectures in the United States during his lifetime. Emerson's philosophy did not espouse any specific tenets but rather promoted generally the principles of individuality, freedom, the ability for humankind to realize almost anything, and the relationship between the soul and the surrounding world. Gathered together in this volume is a comprehensive selection of his writings which includes the following: "Nature", "The American Scholar", "An Address Delivered Before Divinity College", "The Transcendentalist", "The Lord's Supper", "Essays (First and Second Series)", "Plato", "Napoleon", "English Traits", Selections from "The Conduct of Life", "Solitude and Society", "Farming", "Ezra Ripley", "Emancipation in the British West Indies", "The Fugitive Slave Law", "John Brown", "The Emancipation Proclamation", "Thoreau", "Abraham Lincoln", "Carlyle", and a selection of his poetry.
Sklep: Libristo.pl
Sklepy zlokalizowane w miastach: Warszawa, Kraków, Łódź, Wrocław, Poznań, Gdańsk, Szczecin, Bydgoszcz, Lublin, Katowice
Szukaj w sklepach lub całym serwisie
2. Szukaj na wszystkich stronach serwisu
t1=0.044, t2=0, t3=0, t4=0, t=0.044