krainaksiazek kidney disease a life worth living 20096158
- znaleziono 9 produktów w 4 sklepach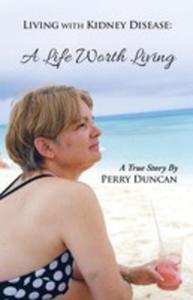 48,99 zł
Książki Obcojęzyczne>Nieprzypisane
0x00c9ddef00000000
Sklep: Gigant.pl 66,66 zł
Książki
Sklep: KrainaKsiazek.pl 66,27 zł
Książki / Literatura obcojęzyczna
When a person has such a sudden life-changing experience, a lot of emotions come to the fore. The first emotion was shock, followed by confusion and anger. Whom was I angry with? Let's face it, no one ever imagines himself/herself suffering from an incurable disease. When Beki P Langa was diagnosed with breast cancer in 2001, she made the extraordinary decision to keep her illness a secret. In Living and Working with Cancer she talks of her need to remain strong for her two children and demonstrates her determination to survive. Armed with her Catholic faith and an optimistic attitude, she teaches us that we have the strength to overcome the setbacks we face in life. Beki P Langa is the youngest of three siblings. She has a sister, Marjorie, and a brother, Phillip, who passed away in 1997. To her, life is a song worth singing. Her favourite song is 'We have Overcome'. The aim of this book is to give 'hope' to cancer sufferers, their loved ones and carers.
Sklep: Libristo.pl 74,18 zł
Książki / Literatura obcojęzyczna
A gluten-free diet is one of the most challenging diets to adopt and follow, but the effort is worth it! Since there is no medication for celiac disease (gluten intolerance), the only way to manage it is to follow a completely gluten-free diet. Celiacs who follow a gluten-free diet often suddenly feel better and, for the first time in years, are able to not only reconnect with food but to actually enjoy it. This outstanding dietary guide provides comprehensive information on: Celiac disease basics, from what causes celiac disease to how it is diagnosed to what effect the disease has on an individual's quality of life Managing celiac disease, including dietary therapies, food guides, specific foods to avoid, foods to enjoy, nutritional supplements and living with celiac disease Gluten-free meal plans, including a 30-day meal plan that provides an entire month of meals and snacks in an easy-to-understand format Healthy gluten-free recipes, including breakfasts, breads and muffins, soups, salads, pasta, meat, poultry, vegetarian and vegan entrees and desserts Informative and easy to understand, "Complete Gluten-Free Diet & Nutrition Guide" provides dietary and nutritional guidelines along with 100 tantalizing recipes that can be enjoyed by everyone, not just those who are trying to manage celiac disease.
Sklep: Libristo.pl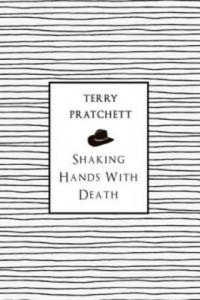 19,62 zł
Książki / Literatura obcojęzyczna
Why we all deserve a life worth living and a death worth dying for. 'Most men don't fear death. They fear those things - the knife, the shipwreck, the illness, the bomb - which precede, by microseconds if you're lucky, and many years if you're not, the moment of death.' When Terry Pratchett was diagnosed with Alzheimer's in his fifties he was angry - not with death but with the disease that would take him there, and with the suffering disease can cause when we are not allowed to put an end to it. In this essay, broadcast to millions as the BBC Richard Dimblebly Lecture 2010, he argues for our right to choose - our right to a good life, and a good death too.
Sklep: Libristo.pl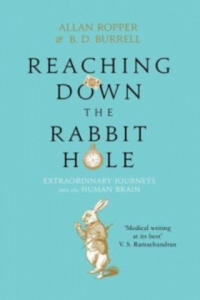 49,13 zł
Książki / Literatura obcojęzyczna
"What is it like to try to heal the body when the mind is under attack? In this gripping and illuminating book, Dr Allan Ropper reveals the extraordinary stories behind some of the life-altering afflictions that he and his staff are confronted with at the Neurology Unit of Harvard's Brigham and Women's Hospital. Neurologists diagnose and treat serious illnesses of the brain by combining the hard science of medical knowledge with the art of intuitive reasoning. The unique challenge they face is that their primary sources of information - the patients' brains - are quite often altered, sometimes bizarrely, as a result of disease. Like Alice in Wonderland, Dr Ropper inhabits a place where absurdities abound: a sportsman who starts spouting gibberish; an undergraduate who suddenly becomes psychotic; a salesman who drives around and around a roundabout, unable to get off; a mother who has to decide whether a life locked inside her own head is worth living. How does one begin to treat such cases, to counsel people whose lives may be changed forever? How does one train the next generation of clinicians to deal with the moral and medical aspects of brain disease? Dr Ropper answers these questions by taking the reader into a world where lives and minds hang in the balance."
Sklep: Libristo.pl 86,49 zł
Medycyna > English Division
Share the Biblical view of the value of human life! This fascinating first-person account offers an insider's view of what it means to suddenly move from being a healthy, productive member of society to being severely limited. Chronic Fatigue Syndrome, Christianity, and Culture: Between God and an Illness tells the story of the author and his wife, who were both struck down with CFIDS in the midst of their busy lives of service. Because Dr. Rotholz is also a trained anthropologist, he can bring a scholarly perspective to understanding the social, emotional, and cultural impact of this devastating illness. His devout Christianity gives a Biblical context to this discussion. Chronic Fatigue Syndrome, Christianity, and Culture: Between God and an Illness analyzes the secular cultural values that make disability seem like shame. Because our culture exalts worldly status and financial success, many CFIDS sufferers find themselves facing a deep sense of humiliation, worthlessness, and failure when their disease puts their lives on hold. Dr. Rotholz offers a Biblical perspective of human beings as the image-bearers of God. This alternative vision of values is exemplified in the culture of the Bushmen of the Kalahari in Africa, the Bruderhof Christian community in the USA, and the life of a Black woman from the American south. Chronic Fatigue Syndrome, Christianity, and Culture: Between God and an Illness presents a powerfully reasoned, deeply felt analysis of the tug of war between our culture and Biblical standards, including: achievement, status, power, and wealth as the elements of our culture of success the anxiety that lies behind the stress of economic productivity the economic factors that influence our cultural bias against the disabled the Biblical meaning of suffering faithfulness as the Biblical measure of success in life The power of this extraordinary book goes well beyond the CFIDS community and even the community of the disabled. Chronic Fatigue Syndrome, Christianity, and Culture: Between God and an Illness offers a new and meaningful vision of what makes life worth living for anyone, well or ill, young or old. Scholars and practitioners in anthropology, medical sociology, social work, the health professions, pastoral care, and theology will find it a powerful aid to understanding the world of the disabled and treating others with respect. The disabled and those who care for them will call it a blessing.
Sklep: Ksiazki-medyczne.eu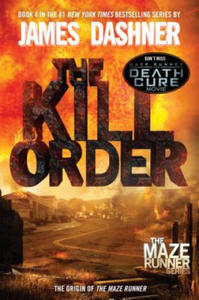 41,21 zł
Książki / Literatura obcojęzyczna
The prequel to the New York Times bestselling Maze Runner series. Before WICKED was formed, before the Glade was built, before Thomas entered the Maze, sun flares hit the earth and mankind fell to disease. Mark and Trina were there when it happened, and they survived. But surviving the sun flares was easy compared to what came next. Now a disease of rage and lunacy races across the eastern United States, and there's something suspicious about its origin. Worse yet, it's mutating, and all evidence suggests that it will bring humanity to its knees. Mark and Trina are convinced there's a way to save those left living from descending into madness. And they're determined to find it-if they can stay alive. Because in this new, devastated world, every life has a price. And to some, you're worth more dead than alive.
Sklep: Libristo.pl 137,32 zł
Paradox of Hope University of California Press
Książki / Literatura obcojęzyczna
Grounded in intimate moments of family life in and out of hospitals, this book explores the hope that inspires us to try to create lives worth living, even when no cure is in sight. "The Paradox of Hope" focuses on a group of African American families in a multicultural urban environment, many of them poor and all of them with children who have been diagnosed with serious chronic medical conditions. Cheryl Mattingly proposes a narrative phenomenology of practice as she explores case stories in this highly readable study. Depicting the multicultural urban hospital as a border zone where race, class, and chronic disease intersect, this theoretically innovative study illuminates communities of care that span both clinic and family and shows how hope is created as an everyday reality amid trying circumstances.
Sklep: Libristo.pl
Sklepy zlokalizowane w miastach: Warszawa, Kraków, Łódź, Wrocław, Poznań, Gdańsk, Szczecin, Bydgoszcz, Lublin, Katowice
Szukaj w sklepach lub całym serwisie
2. Szukaj na wszystkich stronach serwisu
t1=0.056, t2=0, t3=0, t4=0.024, t=0.056