krainaksiazek life in viking times 20095495
- znaleziono 12 produktów w 2 sklepach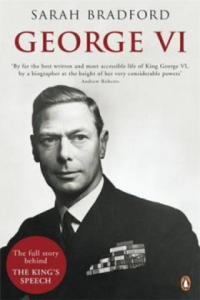 76,12 zł
Książki / Literatura obcojęzyczna
This is the definitive biography of George VI, the hero of The King's Speech. George VI reigned through taxing times. Acceding to the throne upon his brother's abdication, he was immediately confronted with the turmoil in European politics leading up to the Second World War, then the War itself, followed by a period of austerity, social transformation and loss of Empire. George was unprepared for kingship, suffering from a stammer which could make public occasions very painful for him. Moreover he had grown up in the shadow of his brother, a man who had been idolized as no royal prince has been, before or since. However, as Sarah Bradford shows in this sympathetic biography, although George was not born to be king, he died a great one. "A triumph...Sarah Bradford looks set to inherit Lady Longford's mantle as royal biographer supreme". (Mail on Sunday). "Lucid, convincing and admirably fair...George VI has been fortunate in his biographer". (Philip Ziegler). "Vivid, thorough and enjoyable". (Independent). Sarah Bradford is a historian and biographer. Her books include Cesare Borgia (1976), Disraeli (1982), winner of the New York Times Book of the Year, Princess Grace (1984), Sacherevell Sitwell (1993), Elizabeth: A Biography of Her Majesty the Queen (1996), America's Queen: The Life of Jacqueline Kennedy Onassis (2000), Lucrezia Borgia (2005) and Diana (2007). She lives in London and is married to the 8th Viscount Bangor. She is currently working on a full scale biography of Queen Victoria.
Sklep: Libristo.pl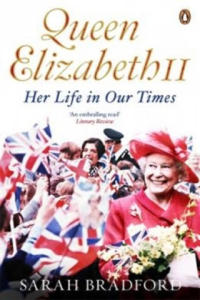 41,34 zł
Książki / Literatura obcojęzyczna
From Sarah Bradford, the best-selling author of "George VI", "Elizabeth" and "Diana", the definitive biography of Queen Elizabeth II, to tie in with the Diamond Jubilee. Elizabeth II has lived through the Abdication, the Blitz and World War Two, the sex and spy scandals of the swinging sixties, the Cold War and the nuclear threat and the Fall of the Berlin Wall. She has known 11 US Presidents including JFK and Ronald Reagan, and other world leaders like President Mandela and Pope John XXII. Her Prime Ministers have ranged from Winston Churchill and Margaret Thatcher to David Cameron, the last only ten years older than her grandson. Her own family experiences, a mixture of happiness and crisis, weddings and divorces, and, in the case of Diana, violent death, have been lived in the glare of tabloid headlines. More than 2 billion people watched the wedding of her grandson Prince William to Catherine Middleton in 2010 shortly before she made the first State Visit to Ireland by a British monarch for 100 years. Our world has changed more in her lifetime than in any of her predecessors': the Queen has remained a calm presence at the centre, earning the respect of monarchists and republicans. How has she done it? "Bradford has a real grasp of history and the ability to make it spark into new life". ("Sunday Telegraph"). "Bradford's forte, ever since she was a history-mad girl, is thinking herself into other lives". ("Daily Telegraph"). Sarah Bradford is a historian and biographer. Her books include "Cesare Borgia" (1976), "Disraeli" (1982), winner of the "New York Times" Book of the Year, "Princess Grace" (1984), "Sacherevell Sitwell" (1993), "Elizabeth: A Biography of Her Majesty the Queen" (1996), "America's Queen: The Life of Jacqueline Kennedy Onassis" (2000), "Lucrezia Borgia" (2005) and "Diana" (2007). She frequently appears on television as an authority on her biographical subjects and as a commentator on notable royal events. She is currently working on a full scale biography of Queen Victoria. She lives in London.
Sklep: Libristo.pl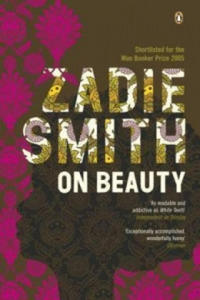 45,77 zł
Książki / Literatura obcojęzyczna
Zadie Smith's "On Beauty" is a funny, powerful and moving story about love and family. Why do we fall in love with the people we do? Why do we visit our mistakes on our children? What makes life truly beautiful? Set in New England mainly and London partly, "On Beauty" concerns a pair of feuding families - the Belseys and the Kipps - and a clutch of doomed affairs. It puts low morals among high ideals and asks some searching questions about what life does to love. For the Belseys and the Kipps, the confusions - both personal and political - of our uncertain age are about to be brought close to home: right to the heart of family. "The novel I didn't want to finish, I was enjoying it so much". (John Sutherland, "Evening Standard"). "Thrums with intellectual sass and know-how". ("Literary Review"). "Delightfully entertaining ...filled with humour, generosity and contemporary sparkle". (Alex Clark, "Daily Telegraph"). "My novel of the year ...Delicious". (Liz Jones, "Evening Standard"). "Satirical, wise and sexy". ("Washington Post"). "Heartstopping". ("The Times Literary Supplement"). "A triumph, Smith's comedy shines". ("Daily Mail"). "Ambitious, hugely impressive, beautifully observed". ("Guardian"). Zadie Smith was born in north-west London in 1975. Her debut novel, "White Teeth", won the Whitbread First Novel Award, the Guardian First Book Award, the James Tait Black Memorial Prize for Fiction, and the Commonwealth Writers' First Book Prize, and was included in TIME 100 Best English-language Novels from 1923 to 2005. Her second novel, "On Beauty", was shortlisted for the Man Booker Prize and won the Orange Prize for Fiction. She has written two further novels, "The Autograph Man" and "NW", a collection of essays, "Changing My Mind", and also edited a short-story anthology, "The Book of Other People".
Sklep: Libristo.pl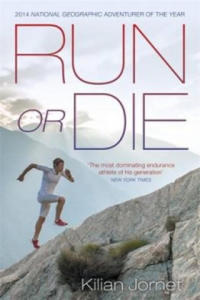 65,62 zł
Książki / Literatura obcojęzyczna
Run or Die by Kilian Jornet - The inspirational memoir of "the most dominating endurance athlete of his generation." (The New York Times). Kilian Jornet has conquered some of the toughest physical tests on the planet. He has run up and down Mt. Kilimanjaro faster than any other human being, and struck down world records in every challenge that has been proposed - all before the age of 25. Dominating ultra marathons and races at altitude, he has redefined what is possible in running, astonishing competitors with his near-superhuman fitness and ability. In Run or Die Kilian shares his passion, inviting readers into a fascinating world rich with the beauty of rugged trails and mountain vistas, the pulse-pounding drama of racing, and an intense love for sport and the landscapes that surround him. In turns inspiring, insightful, candid, and deeply personal, this is a book written from the heart of the world's greatest endurance runner, for whom life presents one simple choice: Run. Or die. This is the next must-have read for those who enjoyed the endurance books Born to Run by Christopher McDougall and Ultramarathon Man by Dean Karnazes. "Trail running's first true breakout star". (Runner's World). Kilian Jornet is a world champion ultra-runner, climber and ski mountaineer (a combination of skiing and mountaineering). He was raised in the mountains of Eastern Spain and at 18 months old would hike four to five hours at a time. In 2013 Jornet broke the world speed record to ascend and descend the 14,692-foot Matterhorn mountain. Jornet's time was 2 hours and 52 minutes. The push typically takes climbers around 12 hours. Kilian Jornet was voted the presitigious 'Adventurer of the Year 2014' award by National Geographic magazine, in honour of his latest project to break speed records up and down the world's 7 tallest mountains. The 4-year-project finishes with a running attempt up Everest in 2016.
Sklep: Libristo.pl 279,99 zł
Książki Obcojęzyczne>Angielskie>Humanities>History>Regional & national history>European history>British & Irish historyKsiążki Obcoj...
0x007b173000000000
Sklep: Gigant.pl 79,99 zł
Książki Obcojęzyczne>Angielskie>Humanities>Archaeology>Period / region>Medieval European archaeologyKsiążki Obcojęzyczne>Angielskie&...
0x0065bda000000000
Sklep: Gigant.pl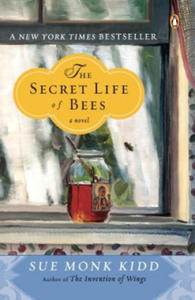 66,60 zł
Książki / Literatura obcojęzyczna
The multimillion-copy-bestselling first novel by the author of The Invention of Wings , coming from Viking in January 2014§§The Secret Life of Bees was a New York Times bestseller for more than two and a half years, a Good Morning America "Read This" Book Club pick and was made into an award-winning film starring Dakota Fanning, Queen Latifah, Jennifer Hudson, and Alicia Keys. A coming of age tale set in South Carolina in 1964, The Secret Life of Bees will appeal to fans of Kathryn Stockett's The Help and Beth Hoffman's Saving CeeCee Honeycutt , and tells the story of Lily Owens, whose life has been shaped around the blurred memory of the afternoon her mother was killed.§§When Lily's fierce-hearted black "stand-in mother," Rosaleen, insults three of the town's most vicious racists, Lily decides they should both escape to Tiburon, South Carolina-a town that holds the secret to her mother's past. There they are taken in by an eccentric trio of black beekeeping sisters who introduce Lily to a mesmerizing world of bees, honey, and the Black Madonna who presides over their household. This is a remarkable story about divine female power and the transforming power of love-a story that women will continue to share and pass on to their daughters for years to come.
Sklep: Libristo.pl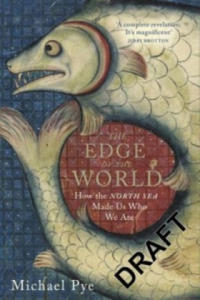 50,69 zł
Książki / Literatura obcojęzyczna
Michael Pye's The Edge of the World is an epic adventure: from the Vikings to the Enlightenment, from barbaric outpost to global centre, it tells the amazing story of northern Europe's transformation by sea. "An utterly beguiling journey into the dark ages of the north sea. A complete revelation...Pye writes like a dream. Magnificent." (Jerry Brotton, author of A History of the World in Twelve Maps). This is a story of saints and spies, of fishermen and pirates, traders and marauders - and of how their wild and daring journeys across the North Sea built the world we know. When the Roman Empire retreated, northern Europe was a barbarian outpost at the very edge of everything. A thousand years later, it was the heart of global empires and the home of science, art, enlightenment and money. We owe this transformation to the tides and storms of the North Sea. The water was dangerous, but it was far easier than struggling over land; so it was the sea that brought people together. Boats carried food and raw materials, but also new ideas and information. The seafarers raided, ruined and killed, but they also settled and coupled. With them they brought new tastes and technologies - books, clothes, manners, paintings and machines. In this dazzling historical adventure, we return to a time that is largely forgotten and watch as the modern world is born. We see the spread of money and how it paved the way for science. We see how plague terrorised even the rich and transformed daily life for the poor. We watch as the climate changed and coastlines shifted, people adapted and towns flourished. We see the arrival of the first politicians, artists, lawyers: citizens. From Viking raiders to Mongol hordes, Frisian fishermen to Hanseatic hustlers, travelling as far west as America and as far east as Byzantium, we see how the life and traffic of the seas changed everything. Drawing on an astonishing breadth of learning and packed with human stories and revelations, this is the epic drama of how we came to be who we are. "A closely-researched and fascinating characterisation of the richness of life and the underestimated interconnections of the peoples all around the medieval and early modern North Sea. A real page-turner." (Chris Wickham, author of The Inheritance of Rome: A History of Europe from 400 to 1000). "Elegant writing and extraordinary scholarship...Miraculous." (Hugh Aldersey-Williams, author of Periodic Tales and Anatomies). "Splendid. A heady mix of social, economic, and intellectual history, written in an engaging style. It offers a counterpoint to the many studies of the Mediterranean, arguing for the importance of the North Sea. Exciting, fun, and informative." (Michael Prestwich, Professor of History, Durham University). Michael Pye has written eleven previous books, translated into eleven languages, including two British bestsellers and two New York Times Notable Books of the Year. He took a First and various prizes in Modern History at Oxford, and was then for many years a highly successful journalist, columnist and broadcaster in London and New York. He now lives between London and rural Portugal.
Sklep: Libristo.pl 106,30 zł
Książki / Literatura obcojęzyczna
This thoroughly updated Atlas charts the changing story of the British Isles from the eve of the Roman conquest to the aftermath of the 2010 general election. It covers England, Ireland, Scotland and Wales - and the expansion and gradual disintegration of Britain's overseas empire. The key themes covered are Politics: from the Saxon kingdoms to the Jacobites, electoral reform through the centuries, the expanded European Union, devolved government in Wales and Scotland and the political challenges of 2010. War and Conflict - from Viking attacks and the Norman Invasion to the Spanish Armada, two World Wars and the end of empire, and today's Wars in Afghanistan and Iraq War Trade and Industry - from the post-Norman economy and Tudor trade to industrial unrest and the opening of international trade routes, imports and exports, arms sales Religion - from the Saxon Church to the Reformation to modern times Society and Economics - from civilian life in Roman Britain to the Industrial and Agricultural revolutions, the General Strike and the growth of universities, unemployment, homelessness, government expenditure, overseas aid Immigration - the growth of immigrant communities, and the wide range of countries from which immigrants came and how that is changing in contemporary Britain. This is an accessible and vivid guide to the history of Britain that engages with the most important conetmporary issues written by a leading historian.
Sklep: Libristo.pl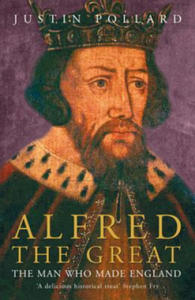 56,27 zł
Książki / Literatura obcojęzyczna
Alfred is the only English king ever to be called 'Great'. It was not a title given by political supporters, not the sycophantic gift of an official biographer, nor a self-styled title. It was the gift of history. Justin Pollard's enthralling, authoritative account befits Alfred - a soldier, a scholar and statesman like no other in English history. His rule spanned troubled times. His shores were under constant threat from Viking marauders and he faced turmoil at home. Soon after he began his rule a conspiracy erupted and he was hounded out of his kingdom into solitary exile in forests and fens. But his ambition was not felled by adversity. Alone in this damp, dangerous, half-world of bogs and quicksand Alfred looked within and found the motivation to create a new type of nation. Drawing on the latest historical, textual and archaeological research Justin Pollard radically reassesses the key moments in Alfred's life. He offers a new interpretation of what caused this most remarkable king to begin the formation of England and how it coloured the subsequent history of the Western World down to the present day.
Sklep: Libristo.pl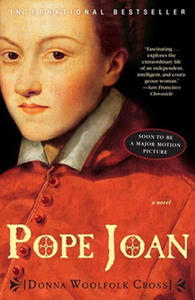 66,60 zł
Książki / Literatura obcojęzyczna
A world-wide bestseller, major motion picture and upcoming "Director's Cut" TV mini-series exclusively for the U.S!§§" Pope Joan has all the elements one wants in a historical drama
Sklep: Libristo.pl 120,73 zł
Książki / Literatura obcojęzyczna
The New York Times bestselling historian takes on a pressing question in modern Religion - will Pope Francis embrace change?§§Pope Francis, the first Jesuit pope and the first from the Americas, offers a challenge to his church. Can he bring about significant change? Should he?§§Garry Wills, the prizewinning historian, argues that changes have been the evidence of life in the Catholic Church. It has often changed, sometimes with bad consequences, more often with good - good enough to make it perdure. In this brilliant and incisive study, he gives seven examples§of deep and serious changes that have taken place (or are taking place) within the last century. None of them was effected by the pope all by himself.§§As Wills contends, it is only by examining the history of the Church that we can understand Pope Francis's and the Church's challenges, and, as history shows, any changes that meet those challenges will have impact only if the Church, the people of God, support them. In reading the Church's history, Wills considers the lessons Pope Francis seems to have learned. The challenge that Pope Francis offers the Church is its ability to undertake new spiritual adventures, making it a poor church for the poor, after the example of Jesus.
Sklep: Libristo.pl
Sklepy zlokalizowane w miastach: Warszawa, Kraków, Łódź, Wrocław, Poznań, Gdańsk, Szczecin, Bydgoszcz, Lublin, Katowice
Szukaj w sklepach lub całym serwisie
2. Szukaj na wszystkich stronach serwisu
t1=0.072, t2=0, t3=0, t4=0, t=0.072