krainaksiazek love is my favourite thing 20128622
- znaleziono 11 produktów w 4 sklepach 40,79 zł
Książki
Sklep: KrainaKsiazek.pl 34,99 zł
Książki Obcojęzyczne>Angielskie>Children
0x0029d1af00000000
Sklep: Gigant.pl 34,99 zł
Książki Obcojęzyczne>Angielskie>Children
0x0010c16600000000
Sklep: Gigant.pl 134,99 zł
Muzyka>Pop
1. Dyke, Leroy Van - Walk On By 2. Sheldon, Doug - Your Ma Said You Cried In Your Sle 3. Gregory, Iain - Can't You Hear The Beat Of A Broke 4. Barber, Chris - Revival 5. Brown, Joe & The Bruvvers - What A Crazy World We' 6. Richard, Cliff & The Shadows - The Young Ones 7. Checker, Chubby - The Twist 8. Les Chakachas - Twist, Twist 9. Peppermint, Danny & The Jumping Jacks - The Pepper 10. Kane, Eden - Forget Me Not 11. Faith, Adam - Lonesome 12. Everly Brothers, The - Crying In The Rain 13. Mclean, Phil - Small Sad Sam 14. Donegan, Lonnie - The Comacheros 15. Brook Brothers, The - He's Old Enough To Know Bett 16. Deene, Carol - Norman 17. Newley, Anthony - D-darling 18. Williams, Danny - Jeannie 19. Denver, Karl - Wimomeh 20. Ives, Burl - A Little Bitty Tear 21. Dibson, Don - Lonesome Number One 22. Fenton, Shane & The Fentones - Walk Away 23. Vaughan, Frankie - Don't Stop - Twist! 24. Dodd, Ken - Pianissimo 25. Presley, Elvis - Can't Help Falling In Love 26. Presley, Elvis - Rock-a-hula Baby 27. Dave Brubeck Quartet, The - It's A Raggy Waltz 28. Lee, Brenda - Break It To Me Gently 29. Clark, Petula - I'm Counting On You 30. Miki & Griff - Little Bitty Tear 101. Shapiro, Helen - Tell Me What He Said 102. Dee, Joey & The Starliters - Peppermint Twist (Par 103. Monro, Matt - Softly As I Leave You 104. Bassey, Shirley - Tonight 105. Cribbins, Bernard - The Hole In The Ground 106. Ball, Kenny - March Of The Siamese Children 107. Allisons, The - Lessons In Love 108. Dion - The Wanderer 109. Locklin, Hank - From Here To There To You 110. Boone, Pat - I'll See You In My Dreams 111. Conway, Russ - Lesson One 112. Newman, Brad - Somebody To Love 113. Bruce, Tommy - Babette 114. Charles, Don - Walk With Me My Angel 115. Denver, Karl - Never Goodbye 116. Carroll, Ronnie - Ring-a-ding Girl 117. Spence, Johnnie - The Dr Kildare Theme 118. Shadows, The - Wonderful Land 119. Keating, Johnny - Theme From Z-cars 120. Ford, Clinton - Fanlight Fanny 121. Greco, Buddy - I Ain't Got Nobody 122. Ford, Emilie & The Checkmates - I Wonder Who's Kis 123. Vee, Bobby - Please Don't Ask About Barbara 124. Orbison, Roy - Dream Baby 125. Cooke, Sam - Twistin' The Night Away 126. Pitney, Gene - Town Without Pity 127. Fury, Billy - Letter Full Of Tears 128. Anka, Paul - Love Me Warm & Tender 129. Chandler, Gene - Duke Of Earl 130. Shannon, Del - Hey! Little Girl 201. Leyton, John - Lone Rider 202. Bik, Acker - Frankie & Johnny 203. Holly, Buddy - Listen To Me 204. Douglas, Craig - When My Little Girl Is Smiling 205. Wynter, Mark - Heaven's Plan 206. Nelson, Sandy - Drums Are My Beat 207. Channel, Bruce - Hey! Baby 208. Cole, Nat 'King' - Brazilian Love Song 209. Davis Jr., Sammy - What Kind Of Fool Am I 210. Davis Jr., Sammy - Gonna Build A Mountain 211. Paramor, Norrie - Theme From Z-cars 212. Nelson, Ricky - Young World 213. Justice, Jimmy - When My Little Girl Is Smiling 214. Domino, Fats - Jambalaya 215. Darren, James - Her Royal Majesty 216. Loss, Joe - The Maigret Theme 217. Sinatra, Frank - Everybody's Twistin' 218. Checker, Chubby - Slow Twistin' 219. Donegan, Lonnie - The Party's Over 220. Fenton, Shane & The Fentones - It's All Over Now 221. Lee, Brenda - Speak To Me Pretty 222. Drifters, The - When My Little Girl Is Smiling 223. Williams, Danny - The Wonderful World Of The Young 224. Storm, Danny - Honest I Do 225. Bumble, B. / Stingers, The - Nut Rocker 226. Sedaka, Neil - King Of Clowns 227. Lesler, Ketty - Love Letters 228. Checker, Chubby / Rydell, Bobby - Teach Me To Twis 229. Fentones, The - The Mexican 230. Cline, Patsy - She's Got You 231. Dyke, Leroy Van - Big Man In A Big House 301. Fabares, Shelley - Johnny Angel 302. Francis, Connie - Don't Break The Heart That Loves 303. Vaughan, Frankie - I'm Gonna Clip Your Wings 304. John Barry Seven, The - Cutty Sark 305. Bassey, Shirley - Ave Maria 306. Countrymen, The - I Know Where I'm Going 307. Lightfoot, Terry - Tavern In The Town 308. Leyton, John - Lonely City 309. Shapiro, Helen - Let's Talk About Love 310. Faith, Adam - As You Like It 311. Fury, Billy - Last Night Was Made For Love 312. Como, Perry - Caterina 313. Kane, Eden - I Don't Know Why 314. Presley, Elvis - Good Luck Charm 315. Hyland, Brian - Ginny Come Lately 316. Richard, Cliff - I'm Lookin' Out The Window 317. Richard, Cliff & The Shadows - Do You Want To Danc 318. Dave Brubeck Quartet, The - Unsquare Dance 319. Lynn, Patti - Johnny Angel 320. Sarne, Mike - Come Outside 321. Burnette, Johnny - Clown Shoes 322. Vaughan, Norman - Swinging In The Rain 323. Ives, Burl - Funny Way Of Laughin' 324. Harris, Jet - Besame Mucho 325. Brown, Joe & The Bruvvers - A Picture Of You 326. Vernons Girls, The - Lover Please 327. Everly Brothers, The - How Can I Meet Her? 328. Boone, Pat - Quando, Quando, Quando 329. Ball, Kenny - The Green Leaves Of Summer 330. Wilde, Marty - Jezebel 401. Eddy, Duane - Deep In The Heart Of Texas 402. Shirelles, The - Soldier Boy 403. Perry, Steve - Ginny Come Lately 404. Vee, Bobby - Sharing You 405. Cole, Nat 'King' - The Right Thing To Say 406. Nelson, Sandy - Drummin' Up A Storm 407. Bassey, Shirley - Far Away 408. Denver, Karl - A Little Love, A Little Kiss 409. Rodgers, Jimmie - English Country Garden 410. Chamberlain, Richard - Theme From Dr Kildare 411. Hill, Vince - The River's Run Dry 412. Justice, Jimmy - Ain't That Funny 413. Spotnicks, The - Orange Blossom Special 414. Charles, Ray - I Can't Stop Loving You 415. Williams, Andy - Stranger On The Shore 416. Crickets, The - Don't Ever Change 417. Lee, Brenda - Here Comes That Feeling 418. Monro, Matt - When Love Comes Along 419. Presley, Elvis - Follow That Dream 420. Darren, James - Conscience 421. Clark, Petula - Ya Ya Twist 422. Reeves, Jim - Adios Amigo 423. Orbison, Roy - The Crowd 424. Gorme, Eydie - Yes My Darling Daughter 425. Provine, Dorothy - Crazy Words, Crazy Tune 426. Whittaker, Roger - Steel Men 427. Pericoli, Emilio - Al Di La 428. Brennan, Walter - Old Rivers 429. Cannon, Freddy - Palisades Park 430. Douglas, Craig - Our Favourite Melodies
Sklep: Gigant.pl 45,80 zł
Nauki humanistyczne
Alain de Botton, best-selling author of How Proust can Change Your Life, has set six of the finest minds in the history of philosophy to work on the problems of everyday life. Here then are Socrates, Epicurus, Seneca, Montaigne, Schopenhauer and Nietzsche on some of the things that bother us all; lack of money, the pain of love, inadequacy, anxiety, the fear of failure and the pressure to conform.
Sklep: Albertus.pl 129,99 zł
Muzyka>Filmowa
1. Moore, Gary - Out In The Fields - 2002 Remaster 2. Generation X / Idol, Billy - Dancing With Myself 3. Loggins, Kenny - Danger Zone - Album Version 4. Dean, Paul - Turn Me Loose - Album Version 5. Springfield, Rick - Love Somebody 6. Roachford, Andrew - Cuddly Toy - Album Version 7. Gramm, Lou - Midnight Blue - Lp Version 8. Wittman, William - Your Love - Album Version 9. Echo & The Bunnymen - The Killing Moon 10. Jansson, Karin - Under The Milky Way 11. Agius, Alfred - One Thing Leads To Another 12. Mann, Aimee / 'Til Tuesday - Voices Carry - Single 13. Coverdale - Is This Love - Digital Remaster 2003 14. Chapman, Michael - Love Is A Battlefield 15. Ramones, The - Pet Sematary 16. Killing Joke - Love Like Blood 17. Simple Minds - Alive & Kicking 18. Baum, Henning - Tom Traubert's Blues 101. Moyet, Alison - All Cried Out - 2009 Remastered Ve 102. Howard, Robert - Digging Your Scene 103. Edie Brickell & The New Bohemians - What I Am 104. Armatrading, Joan - Drop The Pilot - Album Version 105. Butler, Timothy - Heaven - Album Version 106. Pretenders, The - Don't Get Me Wrong - 2009 Remast 107. Ure, Midge - If I Was 108. Orchestral Manoeuvers In The Dark - If You Leave 109. Talking Heads - Road To Nowhere - 2005 Digital Rem 110. Stranglers, The / Cornwell, Hugh - Always The Sun 111. Gold, Andrew - Right Between The Eyes 112. Glass Tiger - Don't Forget Me (When I'm Gone) - Si 113. Crenshaw, Marshall - My Favourite Waste Of Time - 114. Corley, Al - Square Rooms 115. Endgames - Waiting For Another Chance 116. Asembly, The - Never Never 117. Moyet, Alison - Nobody's Diary 118. Orzabal, Roland - Mad World 119. Jackson, Joe - Steppin' Out - Album Version 120. Boomtown Rats, The - Banana Republic - Single Vers
Sklep: Gigant.pl 89,99 zł
Muzyka>Rhythm & Blues / Soul
1. I Want Your Lovin' - Nightchill 2. Love Be Not A Stranger - The Radiations 3. Strange Voice - The Imaginations 4. Wait For Me - The Inconquerables 5. Heavenly Thing - The Mark-keys 6. Be By Your Side - Moon & Mars 7. Anytime That You Want Me - The Quotations 8. We Can Make It - The Reputations 9. Linda - Salt & Pepper 10. You Don't Have To Say You Love Me - The Four Sonics 11. Just You Wait And See (Ballad Version) - The Pretenders 12. Let's Make Love Our Favourite Pastime - Webb People 13. Since I've Been In Love - The Dramatics 14. Boom-a-rang - The Dynamic Soul Machine 15. That Day When She Needed Me - The Performers 16. Ooo Baby Baby - The Magnificent Seven 17. I've Got To Take You Out - The Posse 18. Take Your Time - The Festivals 19. Betcha Didn't Know - The Image 20. I Won't Stand In Your Way - The Premiers 21. Can't Get You Off My Mind - Brothers Of Soul 22. Don't Have To Shop Around - The Mad Lads 23. Baby (There Is Nothing You Can Do) - The Joneses 24. Waiting For Your Love - The Love Experience
Sklep: Gigant.pl 72,49 zł
Muzyka>Jazz
1. S'wonderful 2. Have You Met Miss Jones? 3. Broken-hearted Melody 4. Misty 5. They Can't Take That Away From Me 6. Make Yourself Comfortable 7. Passing Strangers 8. My Favourite Things 9. I've Got A Crush On You 10. Ain't Misbehavin' 11. Can't Get Out Of This Mood 12. They All Laughed 13. Alone 14. Someone To Watch Over Me 15. I Should Care 16. Crazy He Calls Me 17. A Foggy Day 18. Wrap Your Troubles In Dreams (And Dream Your Tr 19. The Man I Love 20. I've Got To Talk To My Heart 21. Let's Call The Whole Thing Off 22. How Important Can It Be 23. Just One Of Those Things 24. Come Rain Or Come Shine 25. Nice Work If You Can Get It 101. Summertime 102. Body And Soul 103. Cheek To Cheek 104. Mr Wonderful 105. Sophisticated Lady 106. Close To You 107. You Ought To Have A Wife 108. You Stepped Out Of A Dream 109. If I Knew Then What I Know Now 110. Day By Day 111. Hands Across The Table 112. I Cried For You 113. The Thrill Is Gone 114. Dreamy 115. Maybe You'll Be There 116. Ain't No Use 117. Come Along With Me 118. My Ideal 119. Tenderly 120. You're My Baby 121. Missing You 122. Out Of The World 123. Honey 124. Please Be Kind 125. I'm Gonna Sit Right Down (And Write Myself A Le 201. Stormy Weather 202. I'm In The Mood For Love 203. Lover Man 204. Smoke Gets In Your Eyes 205. It Might As Well Be Spring 206. You've Changed 207. Eternally 208. The Banana Boat Song 209. The Nearness Of You 210. Star Eyes 211. If You Are But A Dream 212. Perdido 213. The More I See You 214. Spring Will Be A Little Late This Year 215. Trees 216. There's No You 217. I'll Never Be The Same 218. Moonlight In Vermont 219. Serenata 220. Once In A While 221. Why Was I Born 222. Always 223. Whatever Lola Wants (Lola Gets) 224. I'll Be Seeing You 225. Ev'ry Time We Say Goodbye
Sklep: Gigant.pl 114,99 zł
Muzyka>Pop
1. I Wanna Do It To You 2. Handy Dandy 3. For Your Pleasure 4. Happy Days 5. Crash & Burn 6. Light Shine On 7. Better Love Next Time 8. My Ove 9. When Will You Love Me Again 10. Haunted 11. Unforsaken 101. 25 Or 6 To 4 (Live) 102. You're My Favourite Thing To Do 103. Almost Home 104. Imagine 105. Angel Eyes (Outtake) 106. Without You (Outtake) 107. Big Brother 108. Freaky Deaky
Sklep: Gigant.pl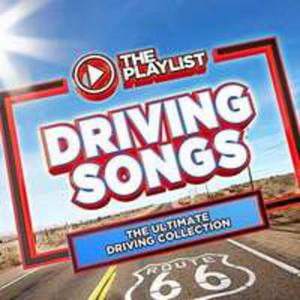 61,99 zł
Muzyka>Pop
1. Beautiful Day 2. Sweet Home Alabama 3. All Right Now 4. The Boys Are Back In Town 5. Addicted To Love 6. Dreadlock Holiday 7. Breakfast At Tiffany's 8. Big Yellow Taxi 9. What's Up 10. Linger 11. Save Tonight 12. One Of Us 13. My Favourite Game 14. Kiss The Rain 15. Say What You Want 16. Lifted 17. All Night Long 18. Maggie May 19. California Dreaming 20. Wild Thing 101. Mustang Sally 102. Dance The Night Away 103. Going Underground 104. Since You've Been Gone 105. I Got You 106. It's Not Unusual 107. Saturday Night's Alright (For Fighting) 108. Down Down 109. Stuck In The Middle With You 110. Is This The Way To Amarillo 111. Come On Eileen 112. Fill My Little World 113. Always Like This 114. America 115. Chelsea Dagger 116. Dakota 117. Blue Collar Jane 118. Happy Hour 119. Mint Car 120. Wishing I Was Lucky
Sklep: Gigant.pl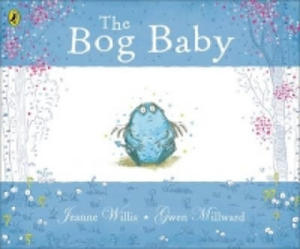 36,29 zł
Książki / Literatura obcojęzyczna
"The Bog Baby" is a magical story by Jeanne Willis and Gwen Millward. When two small sisters go fishing to the magic pond, they find something much better than a frog or a newt. They find a bog baby. Small and blue with wings like a dragon, the girls decide to make him their secret. I won't tell if you won't. But the bog baby is a wild thing, and when he becomes poorly, the girls decide they must tell their mum. And she tells them the greatest lesson: if you really love something, you have to let it go. Jeanne wrote her first book when she was five years old and hasn't stopped writing since. She has now written over eighty titles, including picture books, novels and television scripts. She has also won numerous awards, including the Children's Book Award, the Sheffield Children's Book Award and the Silver Smarties Prize. Her teen novel, "Naked Without a Hat", was shortlisted for the Whitbread Award in 2004. She often takes inspiration from dreams and interesting conversations with strangers. Gwen Millward studied illustration in Edinburgh and now spends all of her time painting and writing stories for children about her favourite subject, beasts. Her first book for Puffin, "Guess What I Found in Dragon Wood", published in April 2007. Other wonderful books by either of the two include: "The King of Tiny Things"; "Guess what I found in Dragon Wood"; "Happy Birthday in Dragon Wood"; "Sing a Song of Bottoms"; "Bottoms Up!"; "Silly Cecil and Clever Cubs"; "The Wheels on the Bus"; "Delilah Darling is in the Library"; "There's an Ouch in my Pouch!"; "Who's in the Loo?"; "The Monster Bed"; "Tadpole's Promise"; and, The Beasties".
Sklep: Libristo.pl
Sklepy zlokalizowane w miastach: Warszawa, Kraków, Łódź, Wrocław, Poznań, Gdańsk, Szczecin, Bydgoszcz, Lublin, Katowice
Szukaj w sklepach lub całym serwisie
2. Szukaj na wszystkich stronach serwisu
t1=0.045, t2=0, t3=0, t4=0.015, t=0.045