krainaksiazek made in india adventures of a lifetime 20117811
- znaleziono 13 produktów w 3 sklepach 32,40 zł
Historia
In 1990, spurred on by the success of his writing and his marriage to the writer Aileen Armitage, Deric Longden made a momentous move to a foreign country. Huddersfield, in Yorkshire, with its distinctive manners and customs and its wealth of remarkable characters, would surely provide him with all the material he needed for his planned book, one of the great classics of travel literature. But two years later, when he sat down to write, the major events of everyday life kept intruding: the demands of a houseful of cats, the problem of getting the cooker repaired, the memories evoked by sorting through old clothes in the wardrobe..."Still, I'm a Stranger Here Myself" is a travel book of a kind, where the most hilarious adventures can happen between the kitchen and the bathroom, and where a morning's shopping can provide enough anecdotes to last a lifetime. Once again, Deric Longden demonstrates his genius for taking the most ordinary materials of life and transforming them with his own special brand of gentle, inspired humour.
Sklep: Albertus.pl 61,72 zł
Książki / Literatura obcojęzyczna
Excerpt from Marco Polo: His Travels and Adventures The reader is carried back, in the present volume, to a period two centuries previous to the discovery of the route to India by Vasco da Gama, and to the conquest of Peru by Pizarro. A young Venetian of the thirteenth century, brought up amid luxury and wealth, of a bold spirit and a curious mind, went forth from his home in the beautiful Queen City of the Adriatic, and for many years lived among a far-off Asiatic people, and at a court of barbaric and yet splendid pomp. He made many far and dangerous journeyings in the wild distant lands and among the fierce tribes of Cathay, Thibet, India, and Abyssinia. His life was passed amid an almost incessant succession of exciting events, of strange adventures, and of hair-breadth escapes. About the Publisher Forgotten Books publishes hundreds of thousands of rare and classic books. Find more at www.forgottenbooks.com This book is a reproduction of an important historical work. Forgotten Books uses state-of-the-art technology to digitally reconstruct the work, preserving the original format whilst repairing imperfections present in the aged copy. In rare cases, an imperfection in the original, such as a blemish or missing page, may be replicated in our edition. We do, however, repair the vast majority of imperfections successfully; any imperfections that remain are intentionally left to preserve the state of such historical works.
Sklep: Libristo.pl 40,46 zł
Książki / Literatura obcojęzyczna
Rudyard Kipling was born in India in 1865 and spent his early years reveling in the country's exotic delights. At five he was sent to school in England, and did not returned until 1882, when he worked as a reporter on the 'Civil and Military Gazette'. A prolific writer, he soon became famous for a prodigious range of tales and poems, from the high adventure of 'The Man Who Would Be King', through the gritty doggerel of 'Barrack Room Ballads' to charming children's story such as 'Puck of Pook's Hill' and, perhaps his most celebrated offering, 'The Jungle Book'. Although it includes such famous tales as 'Rikki-Tikki-Tavi' The Jungle Book's true hero is Mowgli, a young boy raised with wolves, and hunted by the evil tiger Shere Khan. All is well until the realization dawns in Mowgli that he is human - knowledge he tries to repress as he is appalled by humankind's greed and destructiveness. Through a series of perils and adventures, Mowgli gradually comes to terms with the animal and human facets of his life. Like all good children's stories, these tales have a depth of allegory and symbolism that allows them to be enjoyed by adults as well as children. 'The Jungle Book' is a work that can be read throughout a lifetime - one that will bring pleasure and further insights at each reading.
Sklep: Libristo.pl 52,51 zł
Książki / Literatura obcojęzyczna
The first Rolls-Royce armoured car was a privately owned vehicle fitted with a machine-gun and a limited amount of armour plate at a dockyard in France. It was used by a squadron of the Royal Naval Air Service in Flanders in 1914. Backed by First Lord of the Admiralty, Winston Churchill more and better versions followed until, by 1915 there were about 100 of them which were then handed over to the Army. "They searched the world for War" as Sir Albert Stern said of them and before long there were Rolls-Royce armoured cars operating as far apart as German South West Africa, the Western Desert, Gallipoli, all over the Middle East and the north west frontier of India. All of them used the classic 40/50hp Silver Ghost chassis. They were fast, silent and reliable but above all strong. "A Rolls in the desert is above rubies" said Lawrence of Arabia and the Duke of Westminster would have agreed with him following his famous raid to rescue the kidnapped crew of the steamship HMS Tara. At least one car accompanied the adventurous MP Oliver Locker-Lampson on his adventures in Russia. After the war, unable to find a better model the War Office simply copied the original Admiralty design with minor improvements. If that was not enough the Royal Air Force also acquired some to support their operations in the Middle East. A new design with a larger body and dome shaped turret also appeared for service in India. They also served in Ireland and even, briefly in Shanghai. The 11th Hussars still had Rolls-Royces in Egypt when the war against Italy began and the youngest of these was over fifteen years old when they went into action, but after that their numbers dwindled as newer vehicles came along. But then history repeated itself. Britain was threatened with invasion and a new army of veterans was raised to assist with defence. Some battalions built home made armoured cars, on private chassis and at least three of these were based on Rolls-Royces.
Sklep: Libristo.pl 132,95 zł
Książki / Literatura obcojęzyczna
Sklep: Libristo.pl 220,21 zł
Książki / Literatura obcojęzyczna
Best known for The Jungle Book and the poem 'If-', Rudyard Kipling (1865
Sklep: Libristo.pl 421,23 zł
Książki / Literatura obcojęzyczna
Best known for The Jungle Book and the poem 'If-', Rudyard Kipling (1865
Sklep: Libristo.pl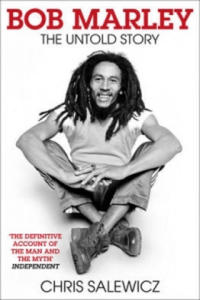 68,38 zł
Książki / Literatura obcojęzyczna
What was it about Bob Marley that made him so popular in a world dominated by rock'n'roll? How is that he has not only remained the single most successful reggae artist ever, but has also become a shining beacon of radicalism and peace to generation after generation of fans across the globe? On May 11, 1981, a little after 11.30 in the morning, Bob Marley died. The man who introduced reggae to a worldwide audience, in his own lifetime he had already become a hero figure in the classic mythological sense. From immensely humble beginnings and with talent and religious belief his only weapons, the Jamaican recording artist applied himself with unstinting perseverance to spreading his prophetic musical message. And he had achieved it: only a year earlier, Bob Marley and The Wailers' tour of Europe had seen them perform to the largest audiences a musical act had up to that point experienced. Record sales of Marley's albums before his death were spectacular; in the years since his death they have become phenomenal, as each new generation discovers afresh the remarkable power of his music. Chris Salewicz, who had a sequence of adventures with Bob Marley in Jamaica in 1979, offers us a comprehensive and detailed account of Bob Marley's life and the world in which he grew up and came to dominate. Never-before-heard interviews with dozens of people who knew Marley are woven through a narrative that brings to life not only the Rastafari religion and the musical scene in Jamaica, but also the spirit of the man himself.
Sklep: Libristo.pl 47,28 zł
Książki / Literatura obcojęzyczna
Having spent 10 years scaling the lower echelons of the sport, the time has come for one of Britain's least successful athletes to reveal all about how he got involved in all this nonsense in the first place. Marvel as he reveals: His sporting history - how being last pick at school football in the 1970s set him on course for a lifetime of being rubbish at team games. How he took up triathlons in the first place (for a bet, and the cow who made it with him never paid up). How he overcame a crippling lack of talent and a chorus of complete indifference from his family to complete 10 Ironmans, all outside the top 500 finishers. The many triathlon adventures he has experienced over the past 10 years (cow pats, Ironmans, incontinence, driving bans, broken bones, public nudity, spending entire redundancy payments on a new bike, Belgian portaloos, German knocking shops, sunburnt arse cheeks, channel swimming, fights with chavs, obsessions with weather and the nutritional value of Jaffa Cakes, 3 hour marathons, chronic dehydration and so on). The many and varied idiots he's got to know as a result of taking up the sport (aka his mates). The typical training (hell) he goes through to take part in a race given he has absolutely no ability whatsoever. How triathlons ultimately caused him to sell his Mercedes, give away his expensive suit, chuck in his job in the City and become, as his father put it, a "god-damned hippy" (A cycle path designer who owns a camper van).
Sklep: Libristo.pl 106,30 zł
Książki / Literatura obcojęzyczna
Sooner or later in this island nation of ours you come to the end of the land. There, the water begins, and further travel becomes a voyage. Little wonder, then, that our journeys along rivers and across seas have made up such an important part of our history, or that Britain's writers have described them so eloquently and so often. The vessel may be as small as a canoe or as vast as an ocean liner, the hazards a hippo or a hurricane, the fellow voyagers troops on their way to war or well-heeled pensioners cruising into the luxurious autumn of their lives: the result is always an elemental experience, and never less than adventure. Now, Michael Kerr, deputy travel editor of The Daily Telegraph, has gone back through the archives of the paper and its Sunday sister to compile an enthralling anthology of the best writing they have published on travel by river and sea. Here are historic events such as the D-Day landings, which Martha Gellhorn stowed away to cover, and the sailing of the Task Force for the Falklands, which Michael Nicholson watched from the poop deck of HMS Hermes. There are arduous adventures on the Congo in the heart of Africa with H.M. Stanley (a Telegraph correspondent in the nineteenth century) and then Tim Butcher a hundred and thirty years later. There is the first transatlantic voyage of the new Queen Mary, and one of the last cruises of the QE2. There are glimpses into the cabins of lone seafarers from Joshua Slocum to Ellen MacArthur. Sometimes the encounter - indeed, entanglement - with water leads to comedy, or even black farce, as when Tim Moore took his daughter rafting in Sweden, without realising that he would first have to build the raft. At other times, as with Jasper Rees's account of the lonely, tragic demise of the round-the-world-yachtsman Donald Crowhurst, the ocean is a place of pitiless indifference. But whether the voyage is out to the tiny island of St Kilda beyond the Outer Hebrides, or by icebreaker to the dazzling white ice sheet of Antarctica, or with the Bishop of Oxford on a coastal tour of India, Bon Voyage is an indispensable companion for your cabin, or even for a deckchair up on the sun deck.
Sklep: Libristo.pl 42,52 zł
Książki / Literatura obcojęzyczna
Cat is knocked down by a speeding fire truck whilst crossing 55th St and 3rd Ave in Central Manhattan. She wakes in a world made from all the books her grandfather used to read to her, peopled by some of the most memorable heroes of classic adventure fiction, brought vividly to life. Cat must earn their friendship and help as she begins an odyssey and epic quest to find the mythic Castle at the World's End. And the name of that distant, mythic, wave-tumbled fastness? It is, of course, the castle of Far Rockaway. If you enjoy reading good books; swashbuckling adventures with sword fights and pirates - then Far Rockaway is the book for you. Join Cat as she embarks on the journey of a lifetime. Far Rockaway has been longlisted for the Carnegie Book Award 2013.
Sklep: Libristo.pl 43,99 zł
Książki Obcojęzyczne>Angielskie>Fiction & related items>Modern & contemporary fiction (post c 1945)
A Tale Of Nineteenth-century India - Of Sanjay, A Poet, And Sikander, A Warrior; Of Hoofbeats Thundering Through The Streets Of Calcutta; Of Great Wars And Love Affairs And A City Gone Mad With Poetry. Woven Into It Are The Adventures Of A Young Indian Cr
Sklep: Gigant.pl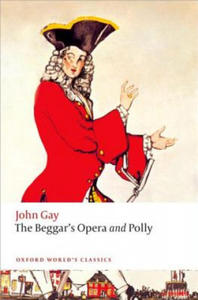 42,52 zł
Książki / Literatura obcojęzyczna
'Gamesters and Highwaymen are generally very good to their Whores, but they are very Devils to their Wives.' With The Beggar's Opera (1728), John Gay created one of the most enduringly popular works in English theatre history, and invented a new dramatic form, the ballad opera. Gay's daring mixture of caustic political satire, well-loved popular tunes, and a story of crime and betrayal set in the urban underworld of prostitutes and thieves was an overnight sensation. Captain Macheath and Polly Peachum have become famous well beyond the confines of Gay's original play, and in its sequel, Polly, banned in Gay's lifetime, their adventures continue in the West Indies. With a cross-dressing heroine and a cast of female adventurers, pirates, Indian princes, rebel slaves, and rapacious landowners, Polly lays bare a culture in which all human relationships are reduced to commercial transactions. Raucous, lyrical, witty, ironic and tragic by turns, The Beggar's Opera and Polly - published together here for the first time - offer a scathing and ebullient portrait of a society in which statesmen and outlaws, colonialists and pirates, are impossible to tell apart. ABOUT THE SERIES: For over 100 years Oxford World's Classics has made available the widest range of literature from around the globe. Each affordable volume reflects Oxford's commitment to scholarship, providing the most accurate text plus a wealth of other valuable features, including expert introductions by leading authorities, helpful notes to clarify the text, up-to-date bibliographies for further study, and much more.
Sklep: Libristo.pl
Sklepy zlokalizowane w miastach: Warszawa, Kraków, Łódź, Wrocław, Poznań, Gdańsk, Szczecin, Bydgoszcz, Lublin, Katowice
Szukaj w sklepach lub całym serwisie
2. Szukaj na wszystkich stronach serwisu
t1=0.044, t2=0, t3=0, t4=0.013, t=0.044