krainaksiazek matthew s life of christ 20091323
- znaleziono 10 produkty w 2 sklepach 48,99 zł
Książki Obcojęzyczne>Nieprzypisane
0x002e33a000000000
Sklep: Gigant.pl 74,99 zł
Książki Obcojęzyczne>Nieprzypisane
0x0055352300000000
Sklep: Gigant.pl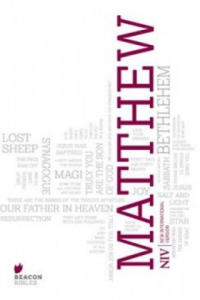 2,64 zł
Książki / Literatura obcojęzyczna
'Therefore go and make disciples of all nations, baptising them in the name of the Father and of the Son and of the Holy Spirit.' (Matt 28:19 NIV) Excellent value, pocket-sized paperback of Matthew's Gospel, ideal for giving away. Matthew's Gospel tells the complete story of the life, death and resurrection of Jesus Christ. Accurate and readable, the NIV (New International Version) is the world's most popular modern English Bible translation.
Sklep: Libristo.pl 151,34 zł
Książki / Literatura obcojęzyczna
Religious piety has rarely been animated as vigorously as in "Old English Poems of Christ and His Saints." Ranging from lyrical to dramatic to narrative, the individual poems show great inventiveness in reimagining perennial Christian topics. In different poems, for example, Christ expels Lucifer from heaven, resists the devil's temptation on earth, mounts the cross with zeal to face death, harrows hell at the urging of John the Baptist, appears in disguise to pilot a ship, and presides over the Last Judgment. Satan and the fallen angels lament their plight in a vividly imagined hell and plot against Christ and his saints. In "Andreas" the poet relates, in language reminiscent of "Beowulf," the tribulations of the apostles Andrew and Matthew in a city of cannibals. In "The Vision of the Cross" (also known as "The Dream of the Rood"), the cross speaks as a Germanic warrior intolerably torn between the imperative to protect his Lord and the duty to become his means of execution. In "Guthlac A," an Anglo-Saxon warrior abandons his life of violence to do battle as a hermit against demons in the fens of Lincolnshire. As a collection these ten anonymous poems vividly demonstrate the extraordinary hybrid that emerges when traditional Germanic verse adapts itself to Christian themes. "Old English Poems of Christ and His Saints" complements the saints' lives found in "The Old English Poems of Cynewulf, "DOML 23.
Sklep: Libristo.pl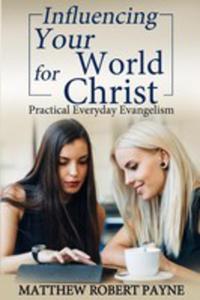 53,99 zł
Książki Obcojęzyczne>Angielskie>Humanities>Religion & beliefs>Christianity>Christian life & practice>Personal Christian testimony & ...
0x00bf7d3c00000000
Sklep: Gigant.pl 48,99 zł
Książki Obcojęzyczne>Angielskie>Humanities>Religion & beliefs>Christianity>Christian life & practice>Personal Christian testimony & ...
0x00cb435400000000
Sklep: Gigant.pl 175,57 zł
Książki / Literatura obcojęzyczna
The Life Application Study Bible is today's #1-selling study Bible, containing notes that not only explain difficult passages and give information on Bible life and times, but go a step further to show you how to "take it personally," as God's Word speaks to every situation and circumstance of your life! It's the one Bible resource that incorporates today's top scholarship in answering your real-life questions and includes nearly 10,000 Life Application notes and features designed to help readers apply God's truth to everyday life. Features include: Nearly 10,000 Life Application Study Tools Packed with helpful notes, maps, charts, and other features to aid your personal study and application of God's Word. Life Application Notes Dig deeper with thousands of Life Application notes, spread throughout, that help you understand the meaning of the Bible and apply its truth to your life. Contributors Nearly 100 contributors and several renowned Bible scholars from various denominations helped prepare and review the study helps. Their participation assures you that all study helps are accurate and true to the Bible text. Book Introductions The first-ever application-oriented introductions focus on each book's great themes. An outline, timeline, and other vital facts are also included. Profiles Of Bible Figures Special highlighted sections feature profiles of over 100 key Bible figures. Each profile contains a biographical sketch; a key lesson from that person's life; and lists of that person's strengths, accomplishments, weaknesses, and mistakes. Harmony Of The Gospels A Harmony of the Gospels is built right into the text of Matthew, Mark, Luke, and John. In each Gospel, each event is cross-referenced to the other Gospels and to one complete Harmony of the Gospels. Charts And Maps The Life Application Study Bible has more maps and charts than any other study Bible. With over 200 maps available within the text and book introductions, it's like having an atlas built right into your Bible! Over 260 charts and diagrams help highlight important information and clarify difficult concepts and relationships. Cross-ReferencesAn updated, extensive cross-reference system helps you find related passages quickly. Index/Dictionary/Concordance The comprehensive index to all the notes, charts, maps, and personality profiles, and the 70-page dictionary/concordance, are ideal for Bible study and teaching preparation. Christian Worker's Resource Expanded helps for five key areas of ministry and leadership: sharing your faith, discipling a new believer, maximizing an application-based Bible, group teaching and leading, and everyday application. Expanded Features The Life Application Study Bible features the words of Christ in red and the outline of a daily devotional reading program. 8pt text size.
Sklep: Libristo.pl
41,71 zł
Rapture New Generation Publishing
Książki / Literatura obcojęzyczna
Countries are busy merging into one: European Union, African Union, United Arab Emirates and now the North America Union (Canada, USA and Mexico. Currency is being replaced by plastic cards: Solo, Credit card, Master card, Debit Card etc and Bit Coin Virtual Digital Currency. The World is being plagued by Mass Media Entertainment, Poverty, Economy meltdown, Terrorism, Fraud, Debts, Rising cost of living, Family break ups, civil unrest among other earthly woes which are seriously distracting and disturbing the general public and Christians alike. The reality of the mark of the beast and rapture is now just a matter of time. Picture an 'alien race attack on various countries', American Dollar hyperinflation, a major world disaster or unity of EU and NAU forcing mankind to unite as one to establish a world government and economy system then the Anti-Christ comes to take over. Then picture: Bit Coin or another Crypto-currency and Veri-chip or electronic tattoos merging together as the new banking/identity system requiring the chip or tattoo to be implanted or tattooed upon the hand or fore head as the 666, with this there will be no need for a physical currency note and Bank plastic cards. Then the government of that day forces the general population to accept this new 'currency in Veri-Chip or electronic tattoo' system or be labelled as terrorism financier, tax evader. fraudster/identity theft and other nasty names and then you are sentenced to death after being 'tortured for information' for failing to comply. Its high time Religious leaders wake up and influence Politicians/Government Officials and the general public rather than continue preaching about riches on earth among others. Rapture will take place..(Matthew 24:29-31) Immediately after the tribulation of those days shall the sun be darkened, and the moon shall not give her light, and the stars shall fall from heaven, and the powers of the heavens shall be shaken: And then shall appear the sign of the Son of man in heaven: and then shall all the tribes of the earth mourn, and they shall see the Son of man coming in the clouds of heaven with power and great glory. And he shall send his angels with a great sound of a trumpet, and they shall gather together his elect from the four winds, from one end of heaven to the other. HAVE YOU GIVEN YOUR LIFE TO CHRIST....DO YOU KNOW THAT WE WILL ONE DAY FACE DEATH OR BE RAPTURED OR IGNORED DUE TO YOUR SIN. THEN ARE YOU READY TO SPEND ENTERNITY IN HEAVEN OR HELL
Sklep: Libristo.pl 44,18 zł
Gospels Oxford University Press
Książki / Literatura obcojęzyczna
'Unto you is born this day in the city of David a Saviour, which is Christ the Lord. And this shall be a sign unto you; ye shall find the babe wrapped in swaddling clothes, lying in a manger.' Jesus Christ is the central figure in Western culture, and one of the most influential in all human history. Almost everything we know about him is contained in the four narratives of his life, death, and resurrection known as the Gospels of Matthew, Mark, Luke, and John. These form the first four books of the New Testament in the Bible, and are regarded by Christians as their most precious and sacred writings. The Gospels are presented here in the words of the Authorized Version, or King James Bible, first published in 1611. This is the most widely-read translation of the Bible ever made, famous for the beauty and power of its language. The spelling of the original has been modernized, and the text is laid out in paragraphs for ease of reading. The Introduction guides the reader through the four Gospels in turn, highlighting how each offers its own distinctive and memorable portrait of Jesus. ABOUT THE SERIES: For over 100 years Oxford World's Classics has made available the widest range of literature from around the globe. Each affordable volume reflects Oxford's commitment to scholarship, providing the most accurate text plus a wealth of other valuable features, including expert introductions by leading authorities, helpful notes to clarify the text, up-to-date bibliographies for further study, and much more.
Sklep: Libristo.pl 308,28 zł
Urban Pulpit Oxford University Press Inc
Książki / Literatura obcojęzyczna
Matthew Bowman explores the world of a neglected group of American Christians: self-identified liberal evangelicals who began in the late nineteenth century to reconcile traditional evangelical spirituality with progressive views on social activism and theological questions. These evangelicals emphasized both the importance of supernatural conversion experience, but also argued that science, art, and relieving the poverty created by a new industrial economy could facilitate encounters with Christ. The Urban Pulpit chronicles the struggle of liberal evangelicals against conservative Protestants, who questioned their theological sincerity, and against secular reformers, who grew increasingly devoted to the cause of cultural pluralism and increasingly suspicious of evangelicals over the course of the twentieth century. Liberal evangelicals walked a difficult path, facing increasing polarization in twentieth-century American public life: both conservative evangelicals and secular reformers insisted that religion and science, and evangelical Christianity and cultural diversity, were necessarily at odds. Liberal evangelicals rejected such simple dichotomies, but nonetheless found defending their middle way increasingly difficult. Drawing on history, anthropology, and religious studies, Bowman paints a complex portrait of a group of religious believers at work, at worship, and engaged in advocacy in the public square.
Sklep: Libristo.pl
Sklepy zlokalizowane w miastach: Warszawa, Kraków, Łódź, Wrocław, Poznań, Gdańsk, Szczecin, Bydgoszcz, Lublin, Katowice
Szukaj w sklepach lub całym serwisie
2. Szukaj na wszystkich stronach serwisu
t1=0.073, t2=0, t3=0, t4=0.016, t=0.073