krainaksiazek mistress and maid a household story 20041724
- znaleziono 14 produktów w 5 sklepach 139,22 zł
Książki
Sklep: KrainaKsiazek.pl 104,47 zł
Książki
Sklep: KrainaKsiazek.pl 139,22 zł
Książki
Sklep: KrainaKsiazek.pl 50,99 zł
Książki Obcojęzyczne>Angielskie>Fiction & related items>Historical fiction
It Is London In The Year 1844, And A Shy Young Woman Has Arrived To Take Up A New Position In The Grandeur Of No 50, Wimpole Street. Subtly, This Book Gives Voice To Elizabeth Wilson's Untold Story, Her Complex Relationship With Her Mistress, Elizabeth Ba
Sklep: Gigant.pl 32,40 zł
Powieści i opowiadania
Blood. That
Sklep: Albertus.pl 80,48 zł
Książki / Literatura obcojęzyczna
In the dark of night, Hanan al-Hashimi awakens from a nightmare, confused and shaken. Roaming the house in search of some reassurance, she is drawn towards the streak of light under her husband's bedroom door. Little does she know that the beckoning glow will turn her life on its head, unsettling her fragile mind and sending her servant Aliyah tumbling back to the dusty alleyways of her childhood. Banished from her mistress's villa in the small hours of the morning, Aliyah's route back to her old neighbourhood is paved with the memories of the family she left behind and the mistress she betrayed. Exhausted by the night's events, both maid and mistress seek refuge in sleep. In their dreams, the women's memories - of troubled childhoods, loneliness, love and their lives together - combine seamlessly to narrate the story of two Damascene women's search for security and tenderness. From the tinroofed shack of Aliyah's family home, to the isolated grandeur of Hanan's imprisoning villa, the characters' recollections journey through Damascus, painting a portrait of the city in all of its contradictions: poverty and luxury, dormancy and change. Samar Yazbek's quick-paced narrative balances intense drama with the insightful portrayal of her characters' precarious mental states. Bizarre and darkly humorous, yet with clear emotional realism Cinnamon is a tale from the inner world of the women of Damascus.
Sklep: Libristo.pl 44,16 zł
Książki / Literatura obcojęzyczna
England, 1911. When a free-spirited young woman arrives in a sleepy Berkshire village to work as a maid in the household of The Reverend and Mrs Canning, she sets in motion a chain of events which changes all their lives. For Cat has a past - a past her new mistress is willing to overlook, but will never understand ...§This is not all Hester Canning has to cope with. When her husband invites a young man into their home, he brings with him a dangerous obsession ...§During the long, oppressive summer, the rectory becomes charged with ambition, love and jealousy - with the most devastating consequences.
Sklep: Libristo.pl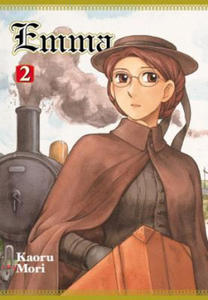 126,08 zł
Książki / Literatura obcojęzyczna
Not wishing to cause a scandal within the Joneses' household, Emma chooses to make a clean break from her old life and takes a train to the sea. As chance would have it, Emma finds herself sharing a car with another maid, who serves at a large manor in the country. A big house bustling with servants seems an ideal place at which to move forward after losing her mistress and leaving her love back in London. Learning the precise dance of domestic service in her new environment is a welcome challenge, but how long can hard work divert Emma's mind from the longing of her heart?
Sklep: Libristo.pl 39,04 zł
Książki / Literatura obcojęzyczna
The extraordinary story of Vita Sackville-West's grandmother Josefa (Pepita) and her mother Victoria. Pepita, the half-gypsy daughter of an old-clothes pedlar from Malaga makes her fortune as a dancer in Madrid. She is soon the toast of all Europe and embarks on an affair with a young English attache. This sets the scene for a most bizarre family history. After her early death, her daughter Victoria is condemned to an austere convent until the age of eighteen. Socially ostracized without knowing why, she is suddenly whisked off to become the mistress of her diplomat father's Washington household. Eventually, this illegitimate half-Spanish waif finds herself the volatile and wayward mistress of Knole, one of the grandest houses in England. Vita Sackville-West's fascination with this unlikely inheritance brings her two subjects to life -- the wild and mysterious Pepita, and the adored yet impossible Victoria.
Sklep: Libristo.pl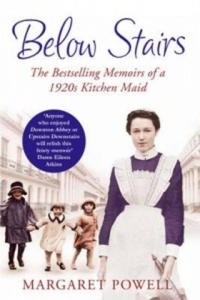 35,20 zł
Książki / Literatura obcojęzyczna
Arriving at the great houses of 1920s London, fifteen-year-old Margaret's life in service was about to begin...As a kitchen maid -- the lowest of the low -- she entered an entirely new world; one of stoves to be blacked, vegetables to be scrubbed, mistresses to be appeased, and even bootlaces to be ironed. Work started at 5.30am and went on until after dark. It was a far cry from her childhood on the beaches of Hove, where money and food were scarce, but warmth and laughter never were. Yet from the gentleman with a penchant for stroking the housemaids' curlers, to raucous tea-dances with errand boys, to the heartbreaking story of Agnes the pregnant under-parlourmaid, fired for being seduced by her mistress's nephew, Margaret's tales of her time in service are told with wit, warmth, and a sharp eye for the prejudices of her situation. Brilliantly evoking the long-vanished world of masters and servants, Below Stairs is the remarkable true story of an indomitable woman, who, though her position was lowly, never stopped aiming high. 'Enormous gusto, salty humour, wisdom' Evening Standard 'Shrewd, unabashed, wickedly funny, a unique front-line report of her life's experiences' Jack De Manio, BBC
Sklep: Libristo.pl 100,80 zł
Książki / Literatura obcojęzyczna
"Scarlett Doesn't Live Here Anymore" is a dramatic history of the South in the years leading up to and following the Civil War: a history that focuses on the women, black and white, rich and poor, who made up the fabric of southern life before the war and remade themselves and their world after it. Positing the household as the central institution of southern society, Edwards delineates the inseparable links between domestic relations and civil and political rights in ways that highlight women's active political role throughout the nineteenth century. She draws on diaries, letters, newspaper accounts, government records, legal documents, court proceedings, and other primary sources to explore the experiences and actions of individual women in the changing South, demonstrating how family, kin, personal reputation, and social context all merged with gender, race, and class to shape what particular women could do in particular circumstances. Meet Harriet Jacobs, the escaped slave who hid in a tiny, unheated attic on her master's property for seven years until she could free her children and herself. Marion Singleton Deveaux Converse, the southern belle who leaped out a second-story window to escape her second husband's 'discipline' and received temporary shelter from her slaves. Sarah Guttery, a white, poor, unwed mother of two, whose hard work and clean living earned her community's respect despite her youthful transgressions. Aunt Lucy, who led her fellow slaves in taking over her master's abandoned plantation and declared herself the new mistress. Through vivid portraits of these and other slaves, free blacks, common whites, and the white elite, Edwards shows how women's domestic situations determined their lives before the war and their responses to secession and armed conflict. She also documents how women of various classes entered into the process of rebuilding, asserting new rights and exploring new roles after the war. An ideal basic text on society in the Civil War era, "Scarlett Doesn't Live Here Anymore" demonstrates how women on every step of the social ladder worked actively throughout the period to shape southern society in ways that fulfilled their hopes for the future. They used the resources at their disposal to fashion their own positive identities, to create the social bonds that sustained them in difficult times, and to express powerful social critiques that helped them make sense of their lives.
Sklep: Libristo.pl 74,08 zł
Roman Glass University of Pennsylvania Press
Książki / Literatura obcojęzyczna
This lavishly illustrated book places glass in its social setting within the Roman household. The volume was written to accompany the traveling exhibition Roman Glass: Reflections on Cultural Change. Through a series of vignettes, the author tells the story of the development of the glass industry in the Roman Empire and the role of glass in the daily routines of the ancient Romans. During the reign of Rome's first emperor, Augustus (27 B.C.-A.D. 14), as several well-established industries such as pottery- and textile-making were being expanded, the craft of glassmaking was adopted from the East, turned into an industry, and adapted to Roman taste. By the mid-first century A.D. glass rivaled pottery in the domestic marketplace. It was used for tableware and storage containers to hold everything from preserved fish to fine perfumes. Glass featured strongly in the Roman daily routine, from the early morning, when maids would apply perfumed lotions to their mistress in preparation for her social rounds, to the late afternoon, when slaves would bring platters of food, bowls of fruit, and jugs of wine-all of glass-to the supper table. And there was a place for glass even in Roman funerary ritual, because it was custom to include all manner of domestic items among the grave furnishings, to add comfort to the afterlife.
Sklep: Libristo.pl 35,49 zł
Książki -> Literatura obcojęzyczna -> Literatura angielska (English literature)
This is the very first Poirot/Hastings story. Set in 1916, we meet Captain Hastings as he is invalided out of the Great War and goes to convalesce at Styles Court, the family home of his great friend, John Cavendish. By an extraordinary coincidence, billeted in the village is a brilliant little retired detective with an egg-shaped head, who made a considerable impression on the Captain when he was in Belgium. Styles is not a happy household and in the blistering summer heat, tensions mount. Even so, the tragic murder, which occurs is not expected. The entire family is drawn into the case but with their reluctant permission, Hastings calls upon the services of the diminutive Belgian. Thus begins one of the great partnerships and friendships in the history of crime. John Moffatt stars as Hercule Poirot, Simon Williams as Captain Hastings and Philip Jackson as Detective Inspector Japp, who already has reason to be indebted to the distinguished and unique hero of so many mysteries. A destroyed will, a shattered coffee cup, an old envelope - such are the seemingly unrelated details surrounding the murder of Mrs Inglethorp, mistress of Styles Court. With a thoroughness that is to become legendary, Hercule Poirot, the methodical little Belgian, begins his first - and perhaps most fascinating - investigation.
Sklep: DHAA.pl 40,32 zł
Książki / Literatura obcojęzyczna
In Paris 1890, Lady's maid Denise le Louarn fears the worst when her mistress, Odette de Valois, vanishes from the Pere-Lachaise cemetery during a visit to her husband's grave. All alone in the great metropolis, Denise knows just one person she can go to for help: Odette's former lover, Victor Legris. When the frightened girl turns up at his bookshop and tells him her story, Victor feels there must be a simple explanation for Odette's disappearance. But as he begins to look into the matter, it soon becomes clear that something sinister lies behind events at the Pere-Lachaise.
Sklep: Libristo.pl
Sklepy zlokalizowane w miastach: Warszawa, Kraków, Łódź, Wrocław, Poznań, Gdańsk, Szczecin, Bydgoszcz, Lublin, Katowice
Szukaj w sklepach lub całym serwisie
2. Szukaj na wszystkich stronach serwisu
t1=0.051, t2=0, t3=0, t4=0.026, t=0.051