krainaksiazek my spiritual journey into christ consciousness 20116646
- znaleziono 10 produkty w 2 sklepach 59,99 zł
Książki Obcojęzyczne>Nieprzypisane
The Spiritual Journey Is An Experience Of The Deepest Darkest Side Of Ourselves And The Highest And Most Sacred Truth Of Who We Are. In This Book I Have Written About My Experiences Of Both Which Eventually Brought Me To A State Of Christ Consciousnes
Sklep: Gigant.pl 154,99 zł
Książki Obcojęzyczne>Nieprzypisane
The Spiritual Journey Is An Experience Of The Deepest Darkest Side Of Ourselves And The Highest And Most Sacred Truth Of Who We Are. In This Book I Have Written About My Experiences Of Both Which Eventually Brought Me To A State Of Christ Consciousnes
Sklep: Gigant.pl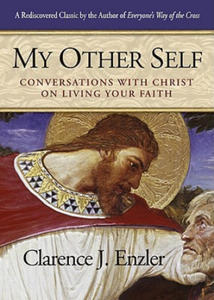 59,93 zł
Książki / Literatura obcojęzyczna
Modeled on the fifteenth-century classic The Imitation of Christ, this new edition of a little-known Enzler masterwork is revived for modern Christians. This new edition includes an introduction from the authors son, Msgr. John Enzler, pastor of the Shrine of the Most Blessed Sacrament in Washington, D.C. In this intimate guide to the spiritual life, Christ speaks directly to the reader, whom Christ admonishes to be his presence of love and service in the world. Through this creative mode of dialogue, Enzler leads the reader through the journey of the Christian life, beginning with the call to live in friendship with Christ and fulfill Christs desire. He then examines the means of the Christian life: detachment, virtue, prayer, avoidance of sin, and the Eucharist. Finally he explores the goal of the journey: a life of union with Christ as his disciple and complete joy with him in eternity. Each chapter is divided into short, eloquent sections based on scripture and with beautiful prayers for meditation. These convenient divisions make the book ideal for use as a daily devotional, or a guide to prayer.
Sklep: Libristo.pl 38,76 zł
Książki / Literatura obcojęzyczna
'My Confession' is Tolstoy's chronicle of his journey to faith; his account of how he moved from despair to the possibility of living; from unhappy existence to 'the glow and strength of life'. It describes his spiritual and philosophical struggles up until he leaves the Orthodox Church, convinced that humans discover truth not by faith, but by reason. The story begins when at the age of 50, Tolstoy is in crisis. Having found no peace in art, science or philosophy, he is attacked by the black dog of despair, and considers suicide. His past life is reappraised and found wanting; as slowly light dawns within. 'As gradually, imperceptibly as life had decayed in me, until I reached the impossibility of living, so gradually I felt the glow and strength of life return to me... I returned to a belief in God.' Here is a quest for meaning at the close of the 19th century - a time of social, scientific and intellectual turbulence, in which old forms were under threat. Tolstoy looks around at both old and new alike, and like the author of Ecclesiastes, discovers that 'All is vanity'. His spiritual discoveries first take him into the arms of the Orthodox Church; and then force his angry departure from it. 'My Religion' carries on from where 'My Confession' left off. Describing himself as a former nihilist, Tolstoy develops his attack on the church he has left. He accuses them of hiding the true meaning of Jesus, which is to be found in the Sermon on the Mount; and most clearly, in the call not to resist evil. For Tolstoy, it is this command which has been most damaged by ecclesiastical interpretation. 'Not everyone,' he writes, 'is able to understand the mysteries of dogmatics, homilectics, liturgics, hermeneutics, apologetics; but everyone is able and ought to understand what Christ said to the millions of simple and ignorant people who have lived and are living today.' Here is Tolstoy's religion; and non-violence is at its heart. Simon Parke, author of The Beautiful Life
Sklep: Libristo.pl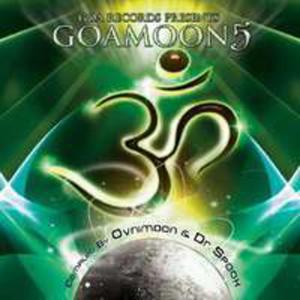 74,99 zł
Muzyka>Electronica>TranceMuzyka>Electronica>Ambient
1. Rollercoaster, Minimal Criminal - Cosmologia Ind 2. Samas, Urucubaca - Weightless Soul 3. Solar Spectrum - Stars 4. Ovnimoon - The Source (Shake Rmx) 5. Ascent - Moonlight 6. Via Axis - New Spaces (Elegy Rmx) 7. Predators Feat. Alchemix - Antikythera Mechanism 8. Hotep - Explore The Universe 9. Psilocybian, Wizack Twizack - Honey Ant 10. Trinodia - Enlightened Moon 101. Lupin - Lunatica 102. Beatspy - Unknown Planet 103. Synctronik - Questioning The Universe 104. Labyr1nth - Consciousness Dawn 105. Perceptors - Equilibrium 106. Akoustik - Spiritual Connection 107. Lost Shaman - Journey To The Seventh Planet 108. Swell - Eclipse 109. Awareness - Energy Transformation 110. Yar Zaa - Space Calling
Sklep: Gigant.pl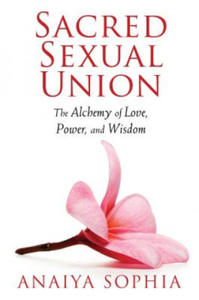 78,81 zł
Książki / Literatura obcojęzyczna
In these sacred unions we recognise the merging not only of Twin Souls, but, also, of these lovers with the Divine. Anaiya Sophia shows this Holy Marriage, complete reunification with your Twin Soul and God, is not a secret reserved for the initiated or a tradition lost to the ages. It is a potent, living spiritual path enabling two beloveds to experience the primordial state of creation as one soul blessed by the Divine Light and Love of their Creator. The author reveals the complete alchemical process of Sacred Union. She provides physical, meditative and psychological practices that combine sacred sexuality, emotional intimacy and transparent soul awareness to awaken the magnetic energies of your soul, draw your Twin Soul to you and, with Twin Souls reunited, experience the passionate rapturous remembrance of becoming one with God. She explores ancient writings and rituals of Sacred Union - known as Hieros Gamos in ancient Sumeria, Sacred Marriage in the Kabbalah, Yab Yum in Tibetan Buddhism and the Bridal Chamber in Gnostic Christianity - and offers examples of Sacred Union throughout the ages, including experiences from her own spiritual journey. More than a meditative or yogic practice, SACRED SEXUAL UNION offers a transformative spiritual path to embrace the threefold flame of power, love and wisdom and satisfy your soul's longing for wholeness and reunion with the Divine. * Includes practices in sacred sexuality, emotional intimacy and soul awareness to awaken the love, power and wisdom of your soul, attract your Twin Soul and satisfy your soul's longing to reunite with God * Draws on teachings from Gnosticism, Sufi mysticism, the Kabbalah, Kundalini yoga, sexual shamanism, the Egyptian Mystery schools and Christ Consciousness * Offers examples of Sacred Union, including Jesus and Mary Magdalene and Rumi and Shams as well as experiences of modern couples
Sklep: Libristo.pl 48,36 zł
Książki / Literatura obcojęzyczna
Out in the Arizona desert, a man embarks on an epic journey... not, though, over land, but through space and time... As Murphey reviews his past lives, the reader embarks on a spiritual journey with him, through the age of Christ and the time of crucifixion. In the process, a new perspective on the life, and death, of Jesus the Christ is revealed. Merging ideas of Eastern religion, mysticism and philosophy with Western ideologies, Christensen probes our beliefs and consciousness in a unigue and provocative manner.
Sklep: Libristo.pl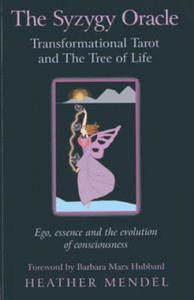 68,23 zł
Książki / Literatura obcojęzyczna
Syzygy? Jung used the term to describe the balancing of the opposites. Astronomically, syzygy (pronounced si-zi-gee) refers to a specific conjunction of the sun, moon and earth. On Mother Earth, the planet we call home, we are profoundly influenced by the radiance of the sun as well as the reflected light of the moon as we walk between light and darkness, physically and metaphorically. Solar energy evolves the ego and lunar energy evolves our essence. We learn the balance the two as we travel the twenty-two pathways of Kabbalah's Tree of Life. Honoring The Sacred Feminine, the spiritual practice offered here is an invitation to recognize and welcome intuitive wisdom more definitively into everyday awareness. A fresh interpretation of the traditional Major Arcana for women, here the patriarchal layering of the cards is lifted to reveal a timeless and timely revelation of intuitive wisdom in a sequence of insightful, profound, and empowering teachings for any woman who wishes to read her own life story as more substantive than superficial. Twenty-two of these cards reinterpret the Tarot's Major Arcana. Aligning the cards with the twenty-two letters of the Hebrew alphabet, we access three levels of soul consciousness, in Hebrew known as nefesh, ruach and neshamah through the specific letter, number and story of each card. Meet inspirational archetypes from world culture to light the way. Through meditations and mantras, discover your personal hero's journey that is a crucial part of evolving consciousness.Ten additional cards representing the sefirot or energy centers, offer the Tree of Life as an experiential introduction to Kabbalah. Coincidence and kabbalah, symbols and synchronicities, metaphors and mantras enrich and deepen life's experience. This mythic and metaphoric interpretation liberates these cards solely from the realm of prognostication and presents a meditative and inspirational tool for a daily personal practice. Heather Mendel's elegant, powerful images, full of mystery and complexity, will forever change the way you view the wisdom of the ancient Tarot.
Sklep: Libristo.pl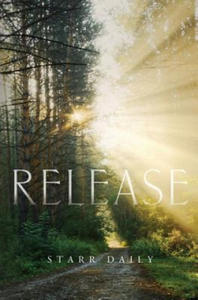 86,63 zł
Release Essence Publishing (Canada)
Książki / Literatura obcojęzyczna
Release is the compelling story of a soul's encounter with Destiny and the liberating power of Love. Born of a profound experience, it reveals in deathless words that only love can overcome hatred. Our duty is to let God's Love transform our human love. The more inadequate we feel and the more handicaps we must overcome, the more beautiful the fruit God will bring forth when His Love turns us inside out. This great human document grips the attention and often brings "Release" to those baffled by life and enmeshed in adversity, or seeking a deeper faith grounded in mercy. Dr. George Ritchie, a prominent American M.D. who held positions as President of the Richmond Academy of General Practice, Chairman of the Department of Psychiatry of Towers Hospital, and founder and long-time President of the Universal Youth Corps Inc., certainly held both Release and its author in very high esteem. He often recommended the book to his patients. Speaking of Release in his own volume entitled Ordered to Return (1998), Dr. Ritchie declares, "This book and my own experience with the Christ did more to change my life than any other things." "I was so impressed with the book, I decided if I had to travel halfway around the world to meet this man, I would. I did meet him a year later...His book profoundly changed the life of many others to whom I recommended it." Who was Starr Daily? A force to be reckoned with. A modern Dante who in his teens became a major criminal, moving from crime to crime and jail to jail. As he lay in solitary confinement, near death, the Master, Himself, filled his consciousness with an outpouring of Love. Daily began practicing love in action and embarked on a fascinating spiritual adventure. Released during the Great Depression with only ten dollars in his pocket and a fifth-grade education, he overcame incredible odds and became a respected and well-known Christian author and speaker. He spoke with rare authority and perceptiveness.
Sklep: Libristo.pl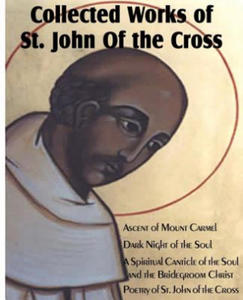 144,93 zł
Książki / Literatura obcojęzyczna
The Ascent Of Mount Carmel is part of four works by St. John dealing with the "Dark Night of the Soul", when the individual Soul undergoes earthly and spiritual privations in search of union with God. The Ascent Of Mount Carmel is regarded as one of the greatest works of mysticism in Christianity. The book is divided into three sections and is presented as a commentary on four poetic stanzas by John on the subject of the Dark Night. He shows how the Soul sets out to leave all worldly ties and appetites behind to achieve "nothing less than transformation in God". Dark Night of the Soul is a theological commentary on the poem explaining the meaning of St. John of the Cross' poem of the same name. The book describes its meaning by stanza. Dark Night of the Soul narrates the journey of the soul from bodily home to union with God. In A Spiritual Canticle of the Soul and the Bridegroom Christ, St. John states: "I do not purpose here to set forth all that greatness and fullness the spirit of love, which is fruitful, embodies in it. Yes, rather it would be foolishness to think that the language of love and the mystical intelligence - and that is what these stanzas are - can be at all explained in words of any kind, for the Spirit of our Lord who helps our weakness." The Poetry of St. John of the Cross includes 25 of his most inspirational poems including What is Grace, By the Waters of Babylon, My Soul is a Candle, Within the Trinity and more. John of the Cross was a major figure of the Counter-Reformation, a Spanish mystic, Catholic saint, Carmelite friar and priest. He is considered, along with Saint Teresa of Ávila, as a founder of the Discalced Carmelites. His poetry and his studies on the growth of the soul are considered the summit of mystical.
Sklep: Libristo.pl
Sklepy zlokalizowane w miastach: Warszawa, Kraków, Łódź, Wrocław, Poznań, Gdańsk, Szczecin, Bydgoszcz, Lublin, Katowice
Szukaj w sklepach lub całym serwisie
2. Szukaj na wszystkich stronach serwisu
t1=0.068, t2=0, t3=0, t4=0, t=0.068