krainaksiazek my spiritual journey into christ consciousness 20116647
- znaleziono 6 produktów w 2 sklepach 59,99 zł
Książki Obcojęzyczne>Nieprzypisane
0x00c77f2500000000
Sklep: Gigant.pl 154,99 zł
Książki Obcojęzyczne>Nieprzypisane
0x00c77eed00000000
Sklep: Gigant.pl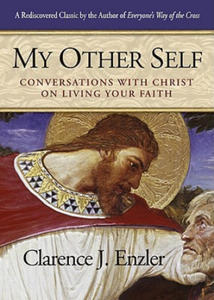 59,20 zł
Książki / Literatura obcojęzyczna
Modeled on the fifteenth-century classic The Imitation of Christ, this new edition of a little-known Enzler masterwork is revived for modern Christians. This new edition includes an introduction from the authors son, Msgr. John Enzler, pastor of the Shrine of the Most Blessed Sacrament in Washington, D.C. In this intimate guide to the spiritual life, Christ speaks directly to the reader, whom Christ admonishes to be his presence of love and service in the world. Through this creative mode of dialogue, Enzler leads the reader through the journey of the Christian life, beginning with the call to live in friendship with Christ and fulfill Christs desire. He then examines the means of the Christian life: detachment, virtue, prayer, avoidance of sin, and the Eucharist. Finally he explores the goal of the journey: a life of union with Christ as his disciple and complete joy with him in eternity. Each chapter is divided into short, eloquent sections based on scripture and with beautiful prayers for meditation. These convenient divisions make the book ideal for use as a daily devotional, or a guide to prayer.
Sklep: Libristo.pl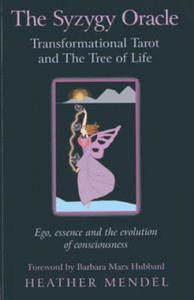 64,15 zł
Książki / Literatura obcojęzyczna
Syzygy? Jung used the term to describe the balancing of the opposites. Astronomically, syzygy (pronounced si-zi-gee) refers to a specific conjunction of the sun, moon and earth. On Mother Earth, the planet we call home, we are profoundly influenced by the radiance of the sun as well as the reflected light of the moon as we walk between light and darkness, physically and metaphorically. Solar energy evolves the ego and lunar energy evolves our essence. We learn the balance the two as we travel the twenty-two pathways of Kabbalah's Tree of Life. Honoring The Sacred Feminine, the spiritual practice offered here is an invitation to recognize and welcome intuitive wisdom more definitively into everyday awareness. A fresh interpretation of the traditional Major Arcana for women, here the patriarchal layering of the cards is lifted to reveal a timeless and timely revelation of intuitive wisdom in a sequence of insightful, profound, and empowering teachings for any woman who wishes to read her own life story as more substantive than superficial. Twenty-two of these cards reinterpret the Tarot's Major Arcana. Aligning the cards with the twenty-two letters of the Hebrew alphabet, we access three levels of soul consciousness, in Hebrew known as nefesh, ruach and neshamah through the specific letter, number and story of each card. Meet inspirational archetypes from world culture to light the way. Through meditations and mantras, discover your personal hero's journey that is a crucial part of evolving consciousness.Ten additional cards representing the sefirot or energy centers, offer the Tree of Life as an experiential introduction to Kabbalah. Coincidence and kabbalah, symbols and synchronicities, metaphors and mantras enrich and deepen life's experience. This mythic and metaphoric interpretation liberates these cards solely from the realm of prognostication and presents a meditative and inspirational tool for a daily personal practice. Heather Mendel's elegant, powerful images, full of mystery and complexity, will forever change the way you view the wisdom of the ancient Tarot.
Sklep: Libristo.pl 49,14 zł
Książki / Literatura obcojęzyczna
Evelyn Brodie worked as an economist in government and the City, then as a live television journalist, Head of Financial Communications and strategic communications consultant, until undeniable experiences forced her to change her belief system. 'I had unconsciously adopted the role of Scary Corporate Bitch, which required me to suppress my femininity, intuition and compassion in favour of being super-rational, judgemental and selfish. I had absolutely no religious or spiritual beliefs.' Today, Evelyn is a shaman, Reiki Master and craniosacral therapist, helping people to release the limiting beliefs of their social conditioning and step into their potential. This is her story, describing the esoteric experiences that forced her to change her belief system and adopt a new way of living. Remote viewing, re-birthing and shamanic journeying led her to investigate the multi-dimensional, non-local world of quantum physics and the new physiological discoveries of epigenetics and psychoneuroimmunology. 'I discovered mounting scientific evidence to support the ancient traditions of energy healing, shamanism, prayer and meditation. This knowledge is available, but not widely taught.' Corporate Bitch to Shaman is a popular science/medicine book that covers a number of topics, philosophy, non-locality, quantum entanglement, biology and consciousness. It will appeal to readers interested in taking more control of their own mental, physical and emotional health, including expanding their range of conscious awareness. 'Helping people to achieve their magnificence and potential is one of my life's purposes today...I hope readers will be intrigued and challenged by how 21st century science is evolving to validate the ancient healing wisdoms of the indigenous peoples and mystics around the world. I invite you to share my journey and hope it encourages you to go on to experience the benefits of at least some of these expanded state of consciousness for yourself!'
Sklep: Libristo.pl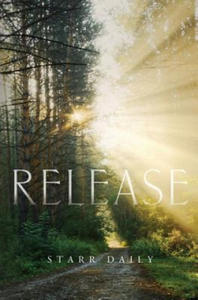 84,27 zł
Release Essence Publishing (Canada)
Książki / Literatura obcojęzyczna
Release is the compelling story of a soul's encounter with Destiny and the liberating power of Love. Born of a profound experience, it reveals in deathless words that only love can overcome hatred. Our duty is to let God's Love transform our human love. The more inadequate we feel and the more handicaps we must overcome, the more beautiful the fruit God will bring forth when His Love turns us inside out. This great human document grips the attention and often brings "Release" to those baffled by life and enmeshed in adversity, or seeking a deeper faith grounded in mercy. Dr. George Ritchie, a prominent American M.D. who held positions as President of the Richmond Academy of General Practice, Chairman of the Department of Psychiatry of Towers Hospital, and founder and long-time President of the Universal Youth Corps Inc., certainly held both Release and its author in very high esteem. He often recommended the book to his patients. Speaking of Release in his own volume entitled Ordered to Return (1998), Dr. Ritchie declares, "This book and my own experience with the Christ did more to change my life than any other things." "I was so impressed with the book, I decided if I had to travel halfway around the world to meet this man, I would. I did meet him a year later...His book profoundly changed the life of many others to whom I recommended it." Who was Starr Daily? A force to be reckoned with. A modern Dante who in his teens became a major criminal, moving from crime to crime and jail to jail. As he lay in solitary confinement, near death, the Master, Himself, filled his consciousness with an outpouring of Love. Daily began practicing love in action and embarked on a fascinating spiritual adventure. Released during the Great Depression with only ten dollars in his pocket and a fifth-grade education, he overcame incredible odds and became a respected and well-known Christian author and speaker. He spoke with rare authority and perceptiveness.
Sklep: Libristo.pl
Sklepy zlokalizowane w miastach: Warszawa, Kraków, Łódź, Wrocław, Poznań, Gdańsk, Szczecin, Bydgoszcz, Lublin, Katowice
Szukaj w sklepach lub całym serwisie
2. Szukaj na wszystkich stronach serwisu
t1=0.032, t2=0, t3=0, t4=0, t=0.032