krainaksiazek postpartum depression a parent s guide to postpartum depression 20117767
- znaleziono 5 produktów w 2 sklepach 62,64 zł 285,53 zł
Książki / Literatura obcojęzyczna
This book is a practical, up-to-date guide to the correct use of lithium for the short- and long-term treatment of mood disorders. Among the subjects addressed are the pharmacology and mechanisms of action of lithium, its use for maintenance treatment, the role of lithium in the treatment of mania and depression and in suicide prevention, further clinical indications, the administration of lithium during pregnancy and the postpartum period, and adverse effects and their management. Relevant background information is provided on the diagnosis, classification, and natural course of mood disorders, and an overview of other treatments for bipolar disorder and major depression is included.§§Lithium is the essential medication for patients with mood disorders. The evidence of its efficacy in maintenance treatment is acknowledged in all major international treatment guidelines for bipolar disorders and, when used correctly, lithium unquestionably produces the most dramatic benefits of any medication in psychopharmacology. This essential guide is written by two international experts in the treatment of mood disorders who have more than 25 years of experience in the use of lithium and have authored numerous scientific articles on lithium.
Sklep: Libristo.pl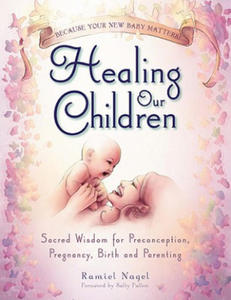 94,96 zł
Książki / Literatura obcojęzyczna
There is a natural way to reduce your risk of birth defects by 1602%, miscarriage by 640%, premature births by 315% and reverse infertility in 78.4% of the cases - and doctors and midwives don't know about it. Utilizing the wisdom of doctors such as Hippocrates, Noble Prize winning Alex Carrel, and author of Nutrition and Physical Degeneration, Dr. Weston Price, Nagel reveals the actual cause of the following diseases: Birth Defects, Sudden Infant Death, Autism, Infertility, Colic, Tooth Decay, Miscarriage, Infant Mortality, Morning sickness, Premature Birth, Scoliosis, Postpartum Depression, and Mental Disabilities. The true cause is our toxic foods, our toxic medicines, our toxic environment, and our toxic world. In knowing this and learning to make wise choices, you become empowered to prevent these conditions. While the current medical paradigm blindly believes that such and such disease will be cured in the future, Nagel reveals how these diseases are largely curable, and completely preventable, today. Healing Our Children includes 44 vivid photographs and 34 lucid illustrations, with easy-to-comprehend text and engaging stories from Nagel's personal life. The real cause of disease is the way we live. And the real cure, the real antidote we have been searching for, lies in not only changing how we live, but in changing who we are and what we've become. Prepare yourself to discover how you can: Significantly reduce the chances of birth complications; Have a well proportioned baby; Have a child with 20/20 or better vision; Have a child who meets or exceeds the intelligence level for his age group; Create a healthy pregnancy; Shorten your recovery time after birth; Substantially reduce your child's risk for every disease; Free your children from the lies, hypocrisy, and propaganda of government agencies and pharmaceutical corporations that promote and create disease; Nurture your child with vital parenting practices that have created healthy and happy children for millennia The parent you are longing to be, and the healthy child you are longing to have, exist as a dormant potential within you. Your magical child is longing to be with you and to live in a fearless world filled with love, health, peace and joy. In Healing Our Children, you will learn how to channel and call forth a wisdom, energy and power much greater than yourself. In the midst of this energy, a magical child will be born whose true colors will shine forth, a child whose spirit is forged in a strong body because her parents ate and gave her the right foods. This child's heart is open and willing, because she has been cared for and nurtured as Nature intended. The very existence and presence of this child will represent a betterment for humanity. About the Author: Ramiel Nagel is the father of two healthy girls, and cares about the health of your child. He revealed to the world the cure for cavities in "Cure Tooth Decay," and now he unveils the clouds of illusion around health and disease, and illuminates the forces of influence around right and wrong ways of parenting. "When one child suffers, the world suffers. When one child cries, the world needs to hear it. When someone is sick, it means we are all sick in some way."
Sklep: Libristo.pl 198,65 zł
Książki / Literatura obcojęzyczna
Diabetes and Women's Health is a guide to the management of diabetes in female patients. This book covers management of the disease from adolescence into adulthood, and in pregnancy. This book is divided into three sections. The first section covers general management of diabetes in women, and includes discussion on cardiovascular risks, transitional care to young adulthood, eating disorders, anxiety and depression in women with diabetes, and the menopause and diabetes. The second section focuses on pregnancy and diabetes, covering preconceptional care, intrapartum and postpartum management, and long term outcomes for infants born to mothers with diabetes. The third section focuses on 'special topics' including infections, female sexual dysfunction related to diabetes, and assisted reproductive technologies. Illustrated in full colour throughout, Diabetes and Women's Health is an essential resource for diabetologists, obstetricians and gynaecologists. Key Points * Guide to the management of diabetes in female patients * Covers management from adolescence, through young adulthood, pregnancy and the menopause * Illustrated in full colour throughout
Sklep: Libristo.pl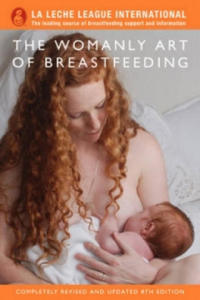 78,31 zł
Książki / Literatura obcojęzyczna
It's no secret that breastfeeding is the normal, healthy way to nourish and nurture your baby. Dedicated to supporting nursing and expectant mothers, the internationally respected La Leche League has set the standard for educating and empowering mothers in this natural art for generations. Now their classic bestselling guide has been retooled, refocused, and updated for today's mothers and lifestyles. Working mothers, stay-at-home mums, single mums, and mothers of multiples will all benefit from the book's range of nursing advice, stories, and information-from preparing for breastfeeding during pregnancy to feeding cues, from nursing positions to expressing and storing breast milk. With all-new photos and illustrations, this ultimate support bible offers: * real-mum wisdom on breastfeeding comfortably-from avoiding sore nipples to simply enjoying the amazing bonding experience * new insights into old approaches toward latching and attaching, ages and stages, and answers to the most-asked questions * strategies for moms who choose to breastfeed for a short time or who plan to nurse for a year or more * reassuring information on nursing after a C-section or delivery complications * recent scientific data that highlight the many lifelong health benefits of breastfeeding * helpful tips for building your support network-at home or when back at work * nursing special-needs infants, premies, multiples, and how to thrive no matter what curveball life throws * guidance on breast health issues, weight gain, day care, colic, postpartum depression, food allergies, and medications Plus-Internet references for further information, including La Leche League support sites and groups. Mothers bringing babies into a new world want sustainable, healthy, positive ways to help their children blossom and thrive. There is no better beginning for your baby than the womanly art of breastfeeding.
Sklep: Libristo.pl
Sklepy zlokalizowane w miastach: Warszawa, Kraków, Łódź, Wrocław, Poznań, Gdańsk, Szczecin, Bydgoszcz, Lublin, Katowice
Szukaj w sklepach lub całym serwisie
2. Szukaj na wszystkich stronach serwisu
t1=0.045, t2=0, t3=0, t4=0.023, t=0.045