krainaksiazek real world training evaluation 20042740
- znaleziono 7 produktów w 2 sklepach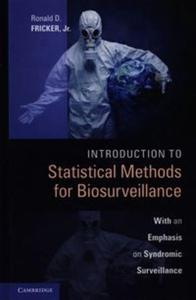 332,80 zł
Książki
Bioterrorism is not a new threat, but in an increasingly interconnected world, the potential for catastrophic outcomes is greater today than ever. The medical and public health communities are establishing biosurveillance systems designed to proactively monitor populations for possible disease outbreaks as a first line of defense. The ideal biosurveillance system should identify trends not visible to individual physicians and clinicians in near-real time. Many of these systems use statistical algorithms to look for anomalies and to trigger epidemiologic investigation, quantification, localization and outbreak management. This book discusses the design and evaluation of statistical methods for effective biosurveillance for readers with minimal statistical training. Weaving public health and statistics together, it presents basic and more advanced methods, with a focus on empirically demonstrating added value. Although the emphasis is on epidemiologic and syndromic surveillance, the statistical methods can be applied to a broad class of public health surveillance problems.
Sklep: Booknet.net.pl 515,04 zł
Książki / Literatura obcojęzyczna
This brief, practical text covers all aspects of tactical emergency medicine - the practice of emergency medicine in the field, rather than at the hospital, during disasters, police or military conflicts, mass events, and community incidents. Key topics covered include hostage survival, insertion and extraction techniques, continuum of force, medical support, planning and triage, medical evaluation in the incident zone, care in custody, medical control of incident site, decontamination, community communication, and more. Boxed definitions, case scenarios, and treatment algorithms are included. The concluding chapter presents 'real world' scenarios to run tactical teams through and lists recommended training programs and continuing education.
Sklep: Libristo.pl 225,76 zł
Książki / Literatura obcojęzyczna
Budgets are like road maps - they provide a direction for a corporates financial management. Balance sheets and statements of revenues also provide insights into how well a company is following that direction. But cash flow and cash flow forecasts are what guide the day-to-day itinerary for an organization. Budgets and cash flow are dynamic - adjustments and changes can and should occur. If you understand what you are looking at, you can use cash flow to create better budgets and thus more accurate cash flow forecasting. "Cash Flow Forecasting" outlines the techniques required to undertake a detailed analysis of the cash flow dynamics of the business from both a historical and forward looking perspective. "Cash Flow Forecasting" explains how to: determine appropriate cash flow figures from pro forma financial statements; interpret detailed cash flow forecasts and understand the difference between profit and cash flow; conserve or generate cash in the short term; evaluate different methods of project evaluation; and recognize the limitations of accounting information in valuing companies. The book is inspired by basic entry level training courses that have been developed by major international banks worldwide. It will enable students and those already in the finance profession to gain an understanding of the basic information and principles of cash flow forecasting. It includes questions with answers, study topics, practical 'real world' examples and extensive bibliography.
Sklep: Libristo.pl 307,84 zł
Książki / Literatura obcojęzyczna
Changes within the interdisciplinary field of intellectual and developmental disabilities are evolving at a rapid pace. Clinicians, academics, administrators, and a variety of mental health providers alike need easy-to-access, reliable information that enables them to stay abreast of the numerous advances in research, assessment, treatment, and service delivery within a real-world sociopolitical framework. To that end, the Handbook of Intellectual and Developmental Disabilities is an essential resource for any professional who works with this vulnerable population.This volume examines in detail the numerous advances in the field, summarizing major domains and emerging subspecialties into one eminently useful reference. Its contributors comprise a panel of the leading scientist-clinicians, who offer much-needed insight and guidance into ongoing improvements in theory and practice as well as intervention and prevention. For example, the handbook:- Opens with chapters that offer a comprehensive review of current definitions, classifications, etiology, and findings on the most prevalent conditions, including cerebral palsy, pediatric brain injury, genetic syndromes, and autism spectrum disorder- Provides a survey of psychological and educational service delivery systems available to people with intellectual disabilities for example, several chapters focus on explaining how agencies work, the politics of service delivery, residential versus day treatment, and program evaluation- Offers a wide range of assessment and diagnostic tools and tactics, including cognitive and adaptive behavior assessments, assessing for psychopathology, developmental screening, family assessment, and forensic applications- Reviews the latest evidence-based prevention and intervention strategies, from social skills training to self-harm reduction to pharmacotherapy- Concludes with insightful chapters on the ethical issues social acceptance and advocacyThe Handbook of Intellectual and Developmental Disabilities makes clear the far-reaching impact these disorders have on individuals, their families, and society in general. For clinicians, researchers, and advanced-level graduate students, this volume is a must-have resource and reference.
Sklep: Libristo.pl 435,36 zł
Książki / Literatura obcojęzyczna
With the oil and gas industry facing new challenges-deeper offshore installations, more unconventional oil and gas transporting through pipelines, and refinery equipment processing these opportunity feedstocks--new corrosion challenges are appearing, and the oil and gas industry's infrastructure is only as good as the quality of protection provided and maintained. Essentials of Coating, Painting, and Linings for the Oil, Gas, and Petrochemical Industries is the first guide of its kind to directly deliver the necessary information to prevent and control corrosion for the components on the offshore rig, pipelines underground and petrochemical equipment. Written as a companion to Cathodic Protection for Corrosion in Oil and Gas Industries, this must-have training tool supplies the oil and gas engineer, inspector and manager with the full picture of corrosion prevention methods specifically catered for oil and gas services. Packed with real world case studies, critical qualifications, inspection criteria, suggested procedure tests, and application methods, Essentials of Coating, Painting, and Linings for the Oil, Gas and Petrochemical Industries is a required straightforward reference for any oil and gas engineer and manager. * Understand how to select, prime and apply the right coating system for various oil and gas equipment and pipelines - both upstream and downstream* Train personnel with listed requirements, evaluation material and preparation guides, including important environmental compliance considerations* Improve the quality of your equipment, refinery and pipeline with information on repair and rejection principles
Sklep: Libristo.pl
322,24 zł
Książki / Literatura obcojęzyczna
"Credit Risk Management" will enable general bankers, staff, and credit analyst trainees to understand the basic information and principles underlying credit risk evaluation, and to use those underlying principles to undertake an analysis of non financial and financial risks when preparing a credit proposal. Since the best loans are the ones that do not present problems during the repayment phase, the authors also focus on elements relating to the proactive management of those loans during their inception. This book introduces: credit analysis, approval and management processes; concepts of financial and non-financial risk; financial statement analysis, including the use of ratio analysis; cash flow analysis and forecasting; and, security enhancement & management procedures designed to legally & financially manage credit risk. Inspired by the basic entry level training courses that have been developed by major international banks worldwide, the book will enable students and those already in the finance profession to gain an understanding of the basic information and principles of credit risk. It includes questions with answers, study topics, practical 'real world' examples and text with an extensive bibliography.
Sklep: Libristo.pl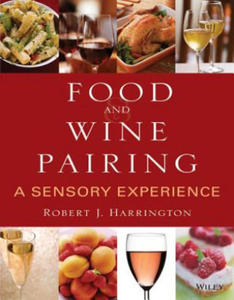 303,20 zł
Książki / Literatura obcojęzyczna
The only book that presents food and wine pairing from a culinary and sensory perspective. Demystifying the terminology and methodology of matching wine to food, Food and Wine Pairing: A Sensory Experience presents a practical, user-friendly approach grounded in understanding the direct relationships and reactions between food and wine components, flavors, and textures. This approach uses sensory analysis to help the practitioner identify key elements that affect pairings, rather than simply following the usual laundry list of wine-to-food matches. The text takes a culinary perspective first, making it a unique resource for culinary students and professionals. Food and Wing Pairing: * Lays out the basics of wine evaluation and the hierarchy of taste concepts * Establishes the foundation taste components of sweet, sour, slat, and bitter in food, and dry, acidity, and effervescence in wine, and looks at how these components relate to one another * Discusses wine texture, and the results of their interactions with one another * Examines the impact that spice, flavor type, flavor intensity, and flavor persistency have one the quality of wine and food matches * Includes exercises to improve skills relating to taste identification and palate mapping * Provides a systematic process for predicting successful matches using sequential and mixed tasting methods * Gives guidance on pairing wine with foods such as cheese and various desserts, as well as service issues such as training and menu/wine list development Food and Wine Paring provides students and professionals with vivid and dynamic learning features to bring the matching process to life with detail and clarity. real-world examples include menus and tasting notes from renowned restaurants, as well as Aperitifs or vignettes portraying culinary notables--both individuals and organizations--which set their wine parings in a complete gastronomical, regional, and cultural context. Culinary students making their initial foray into understanding paring will appreciate the reader-friendly and comprehensive approach taken by Food and Wine Pairing. More advanced students, instructors, and culinary professionals will find this text to be an unparalleled tool for developing their matching process and honing their tasting instinct.
Sklep: Libristo.pl
Sklepy zlokalizowane w miastach: Warszawa, Kraków, Łódź, Wrocław, Poznań, Gdańsk, Szczecin, Bydgoszcz, Lublin, Katowice
Szukaj w sklepach lub całym serwisie
2. Szukaj na wszystkich stronach serwisu
t1=0.045, t2=0, t3=0, t4=0.024, t=0.045