krainaksiazek secrets of the caribbean islands cayman islands 20111704
- znaleziono 12 produktów w 6 sklepach 45,80 zł
Inne 1
Recognized as the birthplace of diving in the Caribbean, the Cayman Islands is one of the world's top dive destinations with its clear waters, plunging walls and prolific marine life. Grand Cayman, Cayman Brac and Little Cayman offer varying diving attractions. Experience Grand Cayman's Stingray City, 'the world's best 12ft dive,' and Little Cayman's Bloody Bay Wall, legendary for its near-vertical drops just below the surface. At Cayman Brac, explore the hemisphere's only diveable Russian wreck. This book describes 56 of the Cayman's best dive sites, with full-color photos throughout.You'll get specific information on:Dive site depth range, access and water conditionsCommon and hazardous marine lifeTopside activities and attractionsDiving services and accommodations9 easy-to-read maps
Sklep: Albertus.pl 64,90 zł
Ameryka Pn > Kajmany
The latest edition of Cayman Islands provides in-depth coverage of each of the country's three distinctive islands. Renowned for some of the world
Sklep: ArtTravel.pl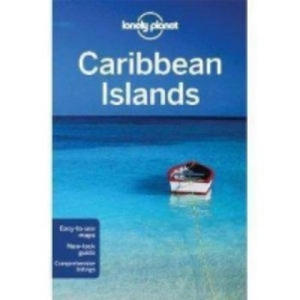 113,68 zł
Książki / Literatura obcojęzyczna
Lonely Planet: The world's leading travel guide publisher Lonely Planet Caribbean Islands is your passport to all the most relevant and up-to-date advice on what to see, what to skip, and what hidden discoveries await you. Explore the hidden coves of the Bahamas, go snorkeling with stingrays in the Cayman Islands, or move to the sounds of Habana Vieja in Cuba; all with your trusted travel companion. Get to the heart of the Caribbean Islands and begin your journey now! Inside Lonely Planet Caribbean Islands Travel Guide: *Color maps and images throughout *Highlights and itineraries show you the simplest way to tailor your trip to your own personal needs and interests *Insider tips save you time and money and help you get around like a local, avoiding crowds and trouble spots *Essential info at your fingertips - including hours of operation, phone numbers, websites, transit tips, and prices *Honest reviews for all budgets - including eating, sleeping, sight-seeing, going out, shopping, and hidden gems that most guidebooks miss *Cultural insights give you a richer and more rewarding travel experience - including customs, history, art, literature, cinema, music, politics, landscapes, wildlife, and cuisine *Over 85 local maps *Useful features - including Month-by-Month (annual festival calendar), Budget Caribbean, and Travel with Children *Coverage of Aruba, Jamaica, the Cayman Islands, Barbados, the Bahamas, Cuba, the US Virgin Islands, Puerto Rico, Turks & Caicos, Martinique, the Dominican Republic, St. Martin, Dominica, and more The Perfect Choice: Lonely Planet Caribbean Islands, our most comprehensive guide to the Caribbean Islands, is perfect for those planning to both explore the top sights and take the road less traveled. * Looking for just a few of the destinations included in this guide? Check out Lonely Planet's Travel Guides to those particular destinations. Authors: Written and researched by Lonely Planet, Ryan Ver Berkmoes, Jean-Bernard Carillet, Nate Cavalieri, Paul Clammer, Michael Grosberg, Adam Karlin, Tom Masters, Emily Matchar, Brandon Presser, Brendan Sainsbury, Andrea Schulte-Peevers, Polly Thomas, and Karla Zimmerman. About Lonely Planet: Started in 1973, Lonely Planet has become the world's leading travel guide publisher with guidebooks to every destination on the planet, as well as an award-winning website, a suite of mobile and digital travel products, and a dedicated traveler community. Lonely Planet's mission is to enable curious travelers to experience the world and to truly get to the heart of the places they find themselves in. TripAdvisor Travelers' Choice Awards 2012 and 2013 winner in Favorite Travel Guide category 'Lonely Planet guides are, quite simply, like no other.' - New York Times 'Lonely Planet. It's on everyone's bookshelves; it's in every traveller's hands. It's on mobile phones. It's on the Internet. It's everywhere, and it's telling entire generations of people how to travel the world.' - Fairfax Media (Australia)
Sklep: Libristo.pl 67,90 zł
Ameryka Pn > Morze Karaibskie
Sun, surf, rum, reggae...yes, the Caribbean clichés are all true - and who are we to argue? We like a beachside mojito as much as the next traveller. But there's so much more to these 7000-plus islands: just check out this guide. Volcanoes and backcountry hikes, festivals and fascinating regional history - we've got the Caribbean covered. This guide includes coverage of: The Bahamas, Turks & Caicos, Cuba, Cayman Islands, Jamaica, Haiti, Dominican Republic, Puerto Rico, US Virgin Islands, British Virgin Islands, Anguilla, St Martin/Sin Maarten, St Barthelemy, Saba, Sint Eustatius, St Kitts & Nevis, Antigua & Barbuda, Montserrat, Guadeloupe, Dominica, Martinique, St Lucia, St Vincent & the Grenadines, Barbados, Grenada, Trinidad & Tobago, Arub, Bonaire & Curacao.     Maps of the islands     Special chapter on diving and snorkelling for all skill levels     Local voices: interviews with locals shed light on Caribbean culture and quirks     All-new colour highlights section     Recommended accommodation
Sklep: ArtTravel.pl 729,43 zł
Książki / Literatura obcojęzyczna
Education in the Commonwealth Caribbean and Netherlands Antilles provides a contemporary survey of education development and key educational issues in the Caribbean with the contribution of academics working closely in the field. It offers a review of contemporary education policies and explores some of the problems these countries face during the process of development. The book also includes discussions of the impact of local, regional and global occurrences, including social, political and geographical events, on education systems and schooling in the region. The volume as a whole provides a comprehensive reference resource for education in the Caribbean, covering: Anguilla, Antigua and Barbuda, the Bahamas, Barbados, Belize, Bermuda, the British Virgin Islands, the Cayman Islands, Dominica, Grenada, Guyana, Jamaica, the Netherlands Antilles (Aruba, Bonaire, Curacao, Saba, Saint Eustatius and Saint Maarteen), Montserrat, Saint Kitts and Nevis, Saint Lucia, Saint Vincent and the Grenadines, Surinam, Trinidad and Tobago, and the Turks and Caicos Islands.
Sklep: Libristo.pl 55,90 zł
Ameryka Pn > Morze Karaibskie
From diving in the Virgin Islands to Trinidad's Carnival celebrations, The Rough Guide to the Caribbean explores all the best to see and do in this exotic region. Discover lively capital cities, colonial towns and remote, unspoiled beaches with the essential travellers' companion. Featuring detailed historical and practical information on the entire region, the guide also has a full-colour introduction with stunning photography, plus over 100 detailed maps covering over 50 islands! There are hundreds of accommodation and restaurant reviews, as well as practical information for countless adventures sports, from scuba-diving off the Cayman Islands to hiking in Trinidad. Make the most of your time with The Rough Guide to the Caribbean.
Sklep: ArtTravel.pl 106,66 zł
Książki / Literatura obcojęzyczna
!Buen viaje! This title features dream weekends and practical travel itineraries in Latin America and the Caribbean. Covering a span of terrain stretching from the Atlantic to the Pacific Ocean across the Northern and Southern Hemispheres, Latin America and the Caribbean harbor a wealth of enticing destinations. Stylishly written and carefully researched, this updated and expanded collection of the New York Times' popular 36 Hours feature offers you 60 well-crafted itineraries for quick but memorable trips, accompanied by hundreds of color photographs to fire your imagination. You can explore the crystal clear waters of the Bahamas; try your hand at surfing in Costa Rica, tango in Buenos Aires; discover frenetic megacities, ancient ruins, tranquil beaches, and tropical rainforests...from the expected (the cloud forest in Costa Rica, snorkeling in the Cayman Islands, urban beach culture at Ipanema) to the unexpected (a concert hall in Trinidad for steel-band music, the Colombian walled city of Cartagena, an Antiguan peak named for Barack Obama) - it's all here in this handsomely designed and illustrated book. It includes: 2,160 hours worth of insightful itineraries to make the most of your stay; 60 destinations, from major cities to lesser-known gems; practical recommendations for over 250 restaurants and 200 hotels; color-coded tabs and ribbons to bookmark your favorite cities in each region; nearly 400 photos; illustrations by Olimpia Zagnoli; easy-to-reference indexes; and detailed city-by-city maps that pinpoint every stop on your itinerary.
Sklep: Libristo.pl 97,26 zł
Książki / Literatura obcojęzyczna
ˇBuen viaje! Traumwochenenden in Lateinamerika und der Karibik Auf einem Gebiet, das sich vom Atlantik zum Pazifik und von der Nord- zur Südhalbkugel erstreckt, bieten Lateinamerika und die Karibik unendlich viele verlockende Reiseziele. Sorgfältig recherchiert und von leichter Hand geschrieben bietet diese aktualisierte, erweiterte Sammlung der beliebten "36 Hours"-Reisekolumnen aus der New York Times 60 raffiniert ausgetüftelte Reisepläne für unvergessliche Kurztrips. Hunderte von Farbfotos befeuern Ihre Reiselust. Genießen Sie die kristallklaren Gewässer der Bahamas, surfen Sie in Costa Rica oder tanzen Sie Tango in Buenos Aires; entdecken Sie pulsierende Megastädte, antike Ruinen, abgeschiedene Strände und tropische Regenwälder. Von bekannten Highlights (der Nebelwald in Costa Rica, Schnorcheln vor den Cayman Islands, urbanes Strandleben in Ipanema) bis hin zu überraschenden Geheimtipps (ein Konzertsaal für Steelbands in Trinidad, die Stadtmauer von Cartagena in Kolumbien, ein Berggipfel in Antigua, der nach Barack Obama benannt wurde) - in diesem ansprechend gestalteten und illustrierten Buch ist einfach alles drin. Insgesamt 2160 mit Umsicht geplante Reisestunden 60 Ziele, von Metropolen bis zu versteckten Schätzen Praktische Hinweise zu über 250 Restaurants und 150 Hotels Farbige Reiter und Lesebändchen, um Lieblingsziele zu markieren Rund 400 Fotos Illustrationen von Olimpia Zagnoli Ausführlicher und übersichtlicher Index Detaillierte Karten, auf denen alle Stopps verzeichnet sind
Sklep: Libristo.pl 97,49 zł
Książki Obcojęzyczne>Angielskie>Lifestyle, sport & leisure>Travel & holiday>Places & peoples: general & pictorial worksKsiążki Obcojęzyczn...
In Our Minds, The Caribbean Is The Embodiment Of Paradise - Crystal Blue Waters, Magical Coral Reefs And Lush Tropical Forests. Yet Behind Its Tranquil Beauty, The Caribbean Conceals Many Dark And Mysterious Secrets. This Book Includes The Photographs Of The Islands.
Sklep: Gigant.pl 164,54 zł
Książki / Literatura obcojęzyczna
High Quality Content by WIKIPEDIA articles! The Cuban Treefrog is native to Cuba, the Bahamas, and the Cayman Islands. This large frog has been introduced in Puerto Rico, the U.S. Virgin Islands, the British Virgin Islands, many islands of the Lesser Antilles, Florida, and Hawaii. Cuban treefrogs are infamous hitchhikers, and were likely introduced accidentally in cargo shipments from the Caribbean. In Florida, this species has become increasingly common, and is now found throughout the peninsula and in isolated areas of the panhandle. Introduction incidents have also been reported in South Carolina, Georgia, and Texas. This large frog is considered an invasive species, since it negatively affects native frogs, is a nuisance to humans, and can even cause short-circuits of utility switches, causing costly power outages.
Sklep: Libristo.pl 64,07 zł
GRY RPG PO ANGIELSKU / Cthulhu
A Paradise of Beauty and HorrorWhat secrets lie within the Devil's Triangle? Why was the Mary Celeste abandoned after it passed through the triangle's waters? What caused the disappearance of an entire flight of Avengers in 1945? Why do electronics fail in the triangle for no apparent reason? Now, the answers can at last be revealed. The Bermuda Triangle is a 1990s sourcebook centered around the famous mystery of the Devil's Triangle. It acts as a guidebook to the entire Caribbean region, detailing not only Bermuda, Cuba, Jamaica, Haiti, and other nearby islands, but also exposing the mysteries of Rha'thylla, the Sargasso Sea, and more. Guidelines are included for running entire Caribbean campaigns. The book concludes with "The Privateer's Diary", a scenario.By Justin Schmid; Illustrated by Thomas Brown, Earl Geier, Mark Schumann, Janice Sellers; Cover by Eric Vogt. 96 pages, illustrated, indexed. 8.5 x 11" Perfect-Bound Paperback.
Sklep: Hobbit.net.pl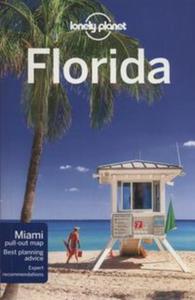 83,60 zł
AmerykaPrzewodniki turystyczne
A hundred worlds ? from magic kingdoms and Latin American and Caribbean capitals to man-grove islands, wild wetlands and artist colonies ? are all contained within this flat peninsula.Lonely Planet will get you to the heart of Florida, with amazing travel experiences and the best planning advice: inspirational images, city walks and recommendations from our expert authors planning features and top itineraries to help you plan the perfect trip local secrets and hidden travel gems that will make your trip unique plus wildlife guide, art deco Miami and theme park plannerCoverage includes: Planning chapters, Miami, The Everglades, Florida Keys & Key West, Southeast Florida, Orlando & Walt Disney World, The Space Coast, Northeast Florida, Tampa Bay & Southwest Florida, The Panhandle, Understand and Survival chapters.
Sklep: Booknet.net.pl
Sklepy zlokalizowane w miastach: Warszawa, Kraków, Łódź, Wrocław, Poznań, Gdańsk, Szczecin, Bydgoszcz, Lublin, Katowice
Szukaj w sklepach lub całym serwisie
2. Szukaj na wszystkich stronach serwisu
t1=0.042, t2=0, t3=0, t4=0.022, t=0.043