krainaksiazek security and intelligence issues in an evolving world 20124277
- znaleziono 12 produktów w 3 sklepach 319,99 zł
Książki Obcojęzyczne>Angielskie>Society & social sciences>Politics & government
0x00517e3300000000
Sklep: Gigant.pl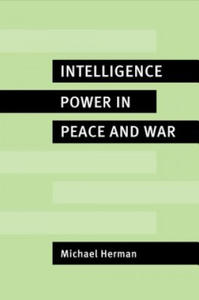 189,11 zł
Książki / Literatura obcojęzyczna
Intelligence services form an important but controversial part of the modern state. Drawing mainly on British and American examples, this book provides an analytic framework for understanding the 'intelligence community' and assessing its value. The author, a former senior British intelligence officer, describes intelligence activities, the purposes which the system serves, and the causes and effects of its secrecy. He considers 'intelligence failure' and how organisation and management can improve the chances of success. Using parallels with the information society and the current search for efficiency in public administration as a whole, the book explores the issues involved in deciding how much intelligence is needed and discusses the kinds of management necessary. In his conclusions Michael Herman discusses intelligence's national value in the post-Cold War world. He also argues that it has important contributions to make to international security, but that its threat-inducing activities should be kept in check.
Sklep: Libristo.pl 183,88 zł
Książki / Literatura obcojęzyczna
Contemporary Security Studies is the definitive introduction to Security Studies, providing the most accessible, up-to-date guide to the subject available. Bringing together leading scholars in the field, it features an impressive breadth and depth of coverage of the different theoretical approaches to the study of security and the ever-evolving range of issues that dominate the security agenda in the 21st Century. Throughout the text, students are encouraged to question their own preconceptions and assumptions, and to use their own judgement to critically evaluate key approaches and ideas. To help them achieve this, each chapter is punctuated with helpful learning features including 'key ideas', 'think points' and case studies, demonstrating the real world applications and implications of the theory. In addition to covering a wide range of topical security issues, from terrorism and inter-state armed conflict to cybersecurity, health, and transnational crime, the fourth edition features a new chapter on postcolonialism and expanded coverage of critical security studies. The book is supported by an Online Resource Centre designed to help students take their learning further. For students: - Explore relevant security issues in greater depth with additional online case studies. - Test your understanding of the key ideas and themes in each chapter with self-marking multiple-choice questions. For registered lecturers: - Use the adaptable PowerPoint slides as the basis for lecture presentations, or as hand-outs in class.
Sklep: Libristo.pl
708,30 zł
Inne 1
This edited volume is intended to address in a comprehensive and integrated manner three major areas of national and international security research from an information systems-centric perspective: legal and policy frameworks; intelligence and security informatics; and emergency preparedness and infrastructure protection. The discussions are replete with real-world case studies and examples that present the concepts using an integrated, action-oriented and theory-based approach to validate the frameworks presented and to provide specific insights on the technical approaches and organizational issues under investigation.This book is intended to be used as both a textbook and a comprehensive research handbook. The contributors to this edited volume are renowned experts in their respective fields. Most of the chapters contained in this book provide an updated comprehensive survey of the related field and also specific findings from cutting-edging innovative research. To facilitate its adoption as a textbook, all the authors have included specific discussion questions that could be utilized to stimulate discussions and potentially further research in the area. This book addresses three
Sklep: Albertus.pl 209,71 zł
Książki / Literatura obcojęzyczna
Terrorist attacks happen after years of careful planning; however, these plans always leave a trail of activities-a road map to the terrorists' forthcoming actions. These indicators include terrorist travel, movement of weapons, training, target surveillance, and tests of security. This guidebook identifies 68 such indicators and shows how to analyze them using a step-by-step explanation. It also includes safeguards against 38 of the 42 common warning pitfalls that experts have identified. That analysis then yields warnings that can prevent attacks and save lives. The methodology can be applied to any intelligence topic (not just terrorism) by simply changing the list of indicators. Warning failures are rarely due to inadequate collection; they are more frequently due to intelligence that has been ignored because it is delivered with weak analysis. With this model, author Sundri Khalsa brings sophisticated analysis methodology to security forces everywhere, promising a safer world. The accompanying CD-ROM provides a website display that is the interface to this forecasting system. It also includes a 45-minute video that describes the methodology step-by-step using the website display. This methodology was characterized by the Unit Chief of the Federal Bureau of Investigation (FBI) Counterterrorism Threat Monitoring Unit as "light-years ahead," while officials in the Defense Intelligence Agency (DIA) have identified this system as "the bedrock for the evolving approach to terrorism analysis," and an "unprecedented forecasting model." This guide will be of interest to policy makers, journalists, police authorities, and concerned citizens.
Sklep: Libristo.pl 172,28 zł
Książki / Literatura obcojęzyczna
With PowerPivot, Microsoft brings the power of Microsoft's business intelligence tools to Excel and SharePoint users. Self-service business intelligence today augments traditional BI methods, allowing faster response time and greater flexibility. If you're a business decision-maker who uses Microsoft Office or an IT professional responsible for deploying and managing your organization's business intelligence systems, this guide will help you make the most of PowerPivot. Professional Microsoft PowerPivot for Excel and SharePoint describes all aspects of PowerPivot and shows you how to use each of its major features. By the time you are finished with this book, you will be well on your way to becoming a PowerPivot expert. This book is for people who want to learn about PowerPivot from end to end. You should have some rudimentary knowledge of databases and data analysis. Familiarity with Microsoft Excel and Microsoft SharePoint is helpful, since PowerPivot builds on those two products. This book covers the first version of PowerPivot, which ships with SQL Server 2008 R2 and enhances Microsoft Office 2010. It provides an overview of PowerPivot and a detailed look its two components: PowerPivot for Excel and PowerPivot for SharePoint. It explains the technologies that make up these two components, and gives some insight into why these components were implemented the way they were. Through an extended example, it shows how to build a PowerPivot application from end to end. The companion Web site includes all the sample applications and reports discussed. What This Book Covers After discussing self-service BI and the motivation for creating PowerPivot, the book presents a quick, end-to-end tutorial showing how to create and publish a simple PowerPivot application. It then drilsl into the features of PowerPivot for Excel in detail and, in the process, builds a more complex PowerPivot application based on a real-world case study. Finally, it discusses the server side of PowerPivot (PowerPivot for SharePoint) and provides detailed information about its installation and maintenance. Chapter 1, "Self-Service Business Intelligence and Microsoft PowerPivot," begins Part I of the book. This chapter describes self-service BI and introduces PowerPivot, Microsoft's first self-service BI tool. It provides a high-level look at the two components that make up PowerPivot - PowerPivot for Excel and PowerPivot for SharePoint. Chapter 2, "A First Look at PowerPivot," walks you through a simple example of creating a PowerPivot application from end to end. In the process, it shows how to set up the two components of PowerPivot, and describes the normal workflow of creating a simple PowerPivot application. Chapter 3, "Assembling Data," starts off Part II of the book, and explains how to bring data into PowerPivot from various external data sources. It also introduces the extended example that you will build in this and subsequent chapters. Chapter 4, "Enriching Data," shows how to enhance the data you brought into your application by creating relationships and using PowerPivot's expression language, Data Analysis Expressions (DAX). Chapter 5, "Self-Service Analysis," describes how to use your PowerPivot data with various Excel features, such as PivotTables, PivotCharts, and slicers to do analysis. Chapter 5 also delves further into DAX, showing how to create and use DAX measures. Chapter 6, "Self-Service Reporting," shows how to publish your PowerPivot workbook to the server side of PowerPivot (PowerPivot for SharePoint), and make use of its features to view and update PowerPivot reports. It also shows how to use the data in a PowerPivot workbook as a data source for reports created in other tools such as Report Builder 3.0 and Excel. Chapter 7, "Preparing for SharePoint 2010," is the first chapter in Part III of the book. It describes the components of SharePoint 2010 that are relevant for PowerPivot, and looks at how PowerPivot for SharePoint interacts with those components. Chapter 8, "PowerPivot for SharePoint Setup and Configuration," provides instructions on how to set up and configure a multi-machine SharePoint farm that contains PowerPivot for SharePoint. Chapter 9, "Troubleshooting, Monitoring, and Securing PowerPivot Services," gives tips on how to troubleshoot PowerPivot for SharePoint issues. It also shows how to monitor the health of your PowerPivot for SharePoint environment, and discusses relevant security issues. Chapter 10, "Diving into the PowerPivot Architecture," describes at a deeper level the architecture of PowerPivot, both client and server. It also explains the Windows Identity Foundation and discusses the use of Kerberos in the context of PowerPivot for SharePoint. Chapter 11, "Enterprise Considerations," talks about common PowerPivot for SharePoint enterprise considerations: capacity planning, optimizing the environment, upgrade considerations, and uploading performance. Appendix A provides instructions for setting up the data sources that are used to build the SDR Healthcare extended example in Chapters 3 through 6. Additionally, two "bonus" elements are available online at this book's companion Web site: Appendix B is a comprehensive DAX reference that describes all the DAX functions and provides code snippets that show how to use them. A special chapter describes real-world scenarios in which PowerPivot is used to solve common problems.
Sklep: Libristo.pl 103,00 zł
Informatyka
Blondie24 tells the story of a computer that taught itself to play checkers far better than its creators ever could by using a program that emulated the basic principles of Darwinian evolution--random variation and natural selection-- to discover on its own how to excel at the game. Unlike Deep Blue, the celebrated chess machine that beat Garry Kasparov, the former world champion chess player, this evolutionary program didn't have access to strategies employed by human grand masters, or to databases of moves for the endgame moves, or to other human expertise about the game of chekers. With only the most rudimentary information programmed into its "brain," Blondie24 (the program's Internet username) created its own means of evaluating the complex, changing patterns of pieces that make up a checkers game by evolving artificial neural networks---mathematical models that loosely describe how a brain works.It's fitting that Blondie24 should appear in 2001, the year when we remember Arthur C. Clarke's prediction that one day we would succeed in creating a thinking machine. In this compelling narrative, David Fogel, author and co-creator of Blondie24, describes in convincing detail how evolutionary computation may help to bring us closer to Clarke's vision of HAL. Along the way, he gives readers an inside look into the fascinating history of AI and poses provocative questions about its future.* Brings one of the most exciting areas of AI research to life by following the story of Blondie24's development in the lab through her evolution into an expert-rated checkers player, based on her impressive success in Internet competition.* Explains the foundations of evolutionary computation, simply and clearly.* Presents complex material in an engaging style for readers with no background in computer science or artificial intelligence.* Examines foundational issues surrounding the creation of a thinking machine.* Debates whether the famous Turing Test really tests for intelligence.* Challenges deeply entrenched myths about the successes and implication of some well-known AI experiments * Shows Blondie's moves with checkerboard diagrams that readers can easily follow.
Sklep: Albertus.pl 242,73 zł
Książki / Literatura obcojęzyczna
As the Berlin Wall crumbled and the Soviet Union dissolved into fifteen independent states, another less visible change was occurring half way around the world. The geopolitical relationship between the United States (US) and former Soviet Union was also undergoing dramatic change following nearly a half century of nuclear weapon proliferation and brinksmanship. Central to this newly evolving relationship were nuclear non-proliferation treaties. Nuclear treaties between the US and the former Soviet Union have been instrumental in forging a positive geopolitical relationship between the two nuclear powers and shaping the US security strategy. While employed in the US National Security Strategy as a deterrent first and an instrument of battle second, nuclear weapons have been the impetus for international policy discussions between the US and Soviet Union. Their very existence has been useful as a tool to bring both nations together to discuss other significant issues. From 1991 to 2011, nuclear treaties have not only been used as a means to reduce the world's supply of nuclear weapons but also affect the global nuclear policies of our friends, allies and adversaries.
Sklep: Libristo.pl 389,51 zł
Real Time UML Addison-Wesley Educational Publishers Inc
Książki / Literatura obcojęzyczna
Praise for Real Time UML, Third Edition "I found Real Time UML, Third Edition, to provide an informative and practical application of UML 2.0 to the development of real-time systems, and well worth the read by systems and software engineers. It is written in plain English and provides the right balance of depth and breadth." -Sanford Friedenthal, Deputy, Corporate Systems Engineering, Lockheed Martin Corporation; Chair: OMG Systems Engineering, Domain Special Interest Group "Douglass has again made highly technical material accessible to everyone. This book is an excellent introduction to the new UML 2.0, and if you want to learn what modeling for real-time environments is like, this is the book to read. His witty, conversational style should be a model for all authors of technical material." -Gary K. Evans, Founder and Object Evangelist, Evanetics, Inc. (www.evanetics.com) "Douglass has been a co-chair of the OMG's group interested in quality of service issues and, therefore, has valuable insights into the usefulness of these emerging technologies. His clear presentation of this information helps those applying these advanced technologies to extract the most benefit for their organizations and products, not only for the intended real-time embedded product, but also for products whose quality of performance, while not critical, is nevertheless of interest." -Therese M. Smith, President and CEO, Air Traffic Software Architecture, Inc. (USA and Canada) "The author presents an excellent overview of UML in the real-time space with plenty of colorful examples. This book is an excellent teaching tool for a newcomer or a reference for an expert!" -Soma Chatterjee, Senior Product Manager, I-Logix The increasing complexity of embedded and real-time systems requires a more premeditated and sophisticated design approach for successful implementation. The object-based Unified Modeling Language (UML) can describe the structural and behavioral aspects critical to real-time systems and has come to the fore as an outstanding medium for effective design. Like its best-selling predecessors, Real Time UML, Third Edition, provides an overview of the essentials of real-time systems and an introduction to UML that focuses on the use of the ever-evolving standard in design and development. This accessible book examines requirements analysis, the definition of object structure and behavior, architectural and mechanistic design, and more detailed designs that encompass data structure, operations, and exceptions. Numerous figures help illustrate UML design techniques, and detailed, real-world examples show the application of those techniques to embedded systems. This significantly revised edition features the new UML 2.0 standard, which dramatically improves the clarity of the UML for capturing architectures and improving its scalability. Real Time UML, Third Edition, also introduces the UML Profile for Schedulability, Performance, and Time (STP Profile). The STP Profile provides a standardized way to capture schedulability and performance constraints of systems. This allows analysis tools to read and analyze UML models. Key topic coverage includes: * The Rapid Object-Oriented Process for Embedded Systems (ROPES) * Concurrency and resource modeling with the Real-Time (SPT) UML Profile * Tapping action semantics for greater executability * Scenario modeling with timing diagrams * Key strategies for object identification * Defining object state behavior * Representing and identifying threads * Mechanistic design patterns * Representing Command, Control, Communications, Computers, Intelligence, and Reconnaissance (C4ISR) Architectures with the UML
Sklep: Libristo.pl 60,15 zł
Crowdsourcing University Press Group Ltd
Książki / Literatura obcojęzyczna
Ever since the term "crowdsourcing" was coined in 2006 by Wired writer Jeff Howe, group activities ranging from the creation of the Oxford English Dictionary to the choosing of new colors for M&Ms have been labeled with this most buzz-generating of media buzzwords. In this accessible but authoritative account, grounded in the empirical literature, Daren Brabham explains what crowdsourcing is, what it is not, and how it works. Crowdsourcing, Brabham tells us, is an online, distributed problem solving and production model that leverages the collective intelligence of online communities for specific purposes set forth by a crowdsourcing organization -- corporate, government, or volunteer. Uniquely, it combines a bottom-up, open, creative process with top-down organizational goals. Crowdsourcing is not open source production, which lacks the top-down component; it is not a market research survey that offers participants a short list of choices; and it is qualitatively different from predigital open innovation and collaborative production processes, which lacked the speed, reach, rich capability, and lowered barriers to entry enabled by the Internet. Brabham describes the intellectual roots of the idea of crowdsourcing in such concepts as collective intelligence, the wisdom of crowds, and distributed computing. He surveys the major issues in crowdsourcing, including crowd motivation, the misconception of the amateur participant, crowdfunding, and the danger of "crowdsploitation" of volunteer labor, citing real-world examples from Threadless, InnoCentive, and other organizations. And he considers the future of crowdsourcing in both theory and practice, describing its possible roles in journalism, governance, national security, and science and health.
Sklep: Libristo.pl 76,99 zł
Książki / Literatura obcojęzyczna
From the Muslimization of Western Europe to the impact of HIV/AIDS around the planet, from the trials of the coming post-petroleum world to the tactical implications of an ice-free Arctic, the nations of Earth are facing more radical change than ever before in the first quarter of the 21st century. This important government report-from the United States NATIONAL INTELLIGENCE COUNCIL, which has been producing assessments of national security issues for senior U.S. policy makers since 1979-casts a strategic eye at the near future and examines those factors and trends that will most dramatically shape it: . the rapidly globalizing economy . the growing global middle class . the challenges of aging populations . migration, urbanization, and ethnic shifts . the rising heavyweights: India and China . the geopolitics of energy, water, food and climate change . the risk of a nuclear arms race in the Middle East . terrorism . power-sharing in a multipolar world . and more. Students of political trends, forward-looking entrepreneurs, and anyone eager for a glimpse into the next decades will find this essential reading.
Sklep: Libristo.pl 104,77 zł
Książki / Literatura obcojęzyczna
Since early 2009, it has seemed that the once-warm relations between Turkey and Israel have reached crisis point. To complicate matters further, both countries are close partners of the United States. In this timely title, a group of leading scholar-practitioners from all three countries jointly explore this crisis. In April 2011, University of Virginia politics professor and veteran Middle East analyst William B. Quandt brought leading scholar-practitioners from Israel, Turkey, and the United States to a one-day gathering at the University of Virginia. Their task: To unravel and try to understand the tangle of accusations, sensitivities, fears, and misunderstandings that had arisen among policymakers in these three capitals. Troubled Triangle: The United States, Turkey, and Israel in the New Middle East is a record of the deliberations among these experts, that has been edited by Dr. Quandt. Participants in the colloquium and in the project of producing this very timely volume include: Henri J. Barkey , an expert on Turkish affairs at the Carnegie Endowment for International Peace and the Bernard L. and Bertha F. Cohen Professor at Lehigh University. Shlomo Brom , a Senior Research Fellow at the Institute for National Security Studies in Tel Aviv, Israel, and previously the head of strategic planning for the Israeli military's general staff. F. Gregory Gause, III , an acclaimed analyst of Middle East affairs who is chair of the Department of Political Science at the University of Vermont. Yaprak Gürsoy , an assistant professor at Istanbul Bilgi University and a 2008 PhD from U.Va.'s Department of Politics, where her dissertation compared the records of Greece and Turkey on democratization, civil-military relations, and business-government relations. Ellen Laipson , President of the Henry L. Stimson Center in Washington, DC, and previously vice-chair of the National Intelligence Council. Tina S. Kaidenow , Deputy Assistant Secretary in the U.S. State Department's Bureau of European and Eurasian Affairs, with responsibility for issues related to Greece, Turkey, Cyprus, and the Caucasus. Daniel Levy , Senior Research Fellow and Co-Director of the Middle East Task Force at the New America Foundation and a member of the Israeli government team that conducted peace talks with the Palestinians in early 2001. Allen Lynch , Director of Research at the U.Va's Center for International Studies and a political scientist who specializes in international power dynamics. Soli Özel , Professor of International Relations and Political Science at Istanbul Kadir Has University and co-author of a recent report on rebuilding Turkish-American relations. Trita Parsi , President of the National Iranian American Council and author of the widely acclaimed Treacherous Alliance: The Secret Dealings of Iran, Israel and the United States (2007), and
Sklep: Libristo.pl
Sklepy zlokalizowane w miastach: Warszawa, Kraków, Łódź, Wrocław, Poznań, Gdańsk, Szczecin, Bydgoszcz, Lublin, Katowice
Szukaj w sklepach lub całym serwisie
2. Szukaj na wszystkich stronach serwisu
t1=0.053, t2=0, t3=0, t4=0, t=0.053