krainaksiazek suicide crisis the story 20088149
- znaleziono 7 produktów w 1 sklepie 47,94 zł
Książki / Literatura obcojęzyczna
Sklep: Libristo.pl 126,91 zł
Książki / Literatura obcojęzyczna
ON AVERAGE, 22 VETERANS COMMIT SUICIDE EACH DAY, ACCORDING TO THE IRAQ AND AFGHANISTAN VETERANS OF AMERICA (IAVA) (ABC News, Jan. 2014) TODAY'S NEWS HEADLINES: MILITARY SUICIDES RISE TO A RECORD 349, TOPPING NUMBER OF TROOPS KILLED IN COMBAT (Washington Post, January 14, 2013) SUICIDE CRISIS MOUNTS FOR US SOLDIERS AND VETERANS (July 16, 2012) HOME HEADLINE NEWS TOPICS IN BRIEF: SUBSTANCE ABUSE AMONG THE MILITARY, VETERANS, AND THEIR FAMILIES NATIONAL INSTITUTE ON DRUG ABUSE (April 2011) The above headlines caught the attention of the media in 2011, 2012, 2013, and 2014! Since that time, the suicide rate in the military continues to increase at an epidemic proportion to 32%! Stone Pony is the true story about Stephen Paul Campos. At the age of 19, he enlisted in the US Army as a combat infantry rifleman. From April 1968 to April 1969, he served with the 199th Light Infantry Brigade during the most terrifying times of the Vietnam War. Within just two weeks of duty, he and his company experience a horrific friendly-fire tragedy that shakes him to his core. Fourteen years later, on the verge of suicide, he had a spiritual awakening and was able to turn his life around. Mr. Campos shares his experiences in combat and struggles with PTSD while trying to transition back into civilian life.
Sklep: Libristo.pl 44,63 zł
Książki / Literatura obcojęzyczna
Lions legend Bobby Windsor has enjoyed triumphs beyond the dreams of most international players but has also suffered personal tragedy. His rugby career as the best hooker in the British Isles during the second golden era of Welsh rugby in the 1970s is a turbulent tale of blood and thunder on the pitch. There are riotous incidents off the pitch, including unscheduled fights with professional boxers, revelations about illegal payments during the so-called amateur era and what Windsor did to upset the Establishment and become blackballed by one of the most famous clubs in the world. Windsor's irrepressible sense of humour comes shining through on every page, except when he gives chapter and verse on the personal crisis that drove him to plan suicide. "Bobby Windsor - The Iron Duke" is the no-holds-barred, warts-and-all story of a working-class Welsh folk hero who rose from humble beginnings to become a permanent member of the greatest Lions team in the history of rugby union.
Sklep: Libristo.pl 54,08 zł
Książki / Literatura obcojęzyczna
The 1950s had rock 'n' roll and the 60s had the Beats. In the 70s and 80s, it was punk rock and modern art. But for the 1990s, it was all about fashion and Kate Moss, Marc Jacobs, and Alexander McQueen were the trio of rebel geniuses who made it great. Each had an amazing talent and each had demons that would jeopardize that same talent. Collectively, they represented a "moment" in fashion and pop culture that upended everything that had come before it. In the tradition of pop-cultural histories like Girls Like Us and Easy Riders, Raging Bulls, Maureen Callahan explores a particular, pivotal time - the moment when the 1980s gave way to the 1990s, the alternative became the mainstream, and Gen X took over the reins of power in the fashion industry - through the lives of three people who would become both fashion icons and cautionary tales of the era. Callahan interviews insiders and reveals exclusive insights into the biggest dramas surrounding the most celebrated personalities of the decade: why Kate Moss and Johnny Depp broke up, how Marc Jacobs came through the crucible of the AIDS crisis, and what really drove Alexander McQueen to suicide. Champagne Supernovas is the story of that singular time, as exemplified the lives of the three luminaries who forever changed the way we think about fashion and culture.
Sklep: Libristo.pl 44,63 zł
Książki / Literatura obcojęzyczna
Throughout his career, Singapore's bestselling author Neil Humphreys has successfully mixed biting wit with pitch-black satire to highlight the hypocrisy that lies beneath Asia's sanitised, swinging city. In both fiction and non-fiction, he has shone a light into Singapore's darkest corners to create riveting stories that both captivate the reader and provoke the conscience. Now, in his new novel Marina Bay Sins, he has taken a parang to some of Asia's most sacred cows. Detective Inspector Stanley Low is having a really bad day. His bipolar condition is already ruining another session with his psychiatrist when a sadistic sex murder-suicide at Singapore's most prestigious hotel plunges him back into a sordid underworld he was desperate to leave behind. As the case spirals out of control, Inspector Low encounters self-help celebrity couple Yue Liang and Jimmy Chew. She's a desperate singer willing to do whatever it takes to break the US market. He's a motivational speaker embroiled in a financial crisis. Neither of them can get their story straight. Meanwhile, a South African CEO cannot control his addiction to Asian women, an elusive Indonesian businessman plays pimp for exiled military generals, a government minister is determined to protect foreign 'talent' and an imprisoned loan shark pushes Low to the brink of a nervous breakdown. Fuelled by his uncontrollable mania, Inspector Low goes undercover once more and returns to a world that the Asian metropolis refuses to acknowledge: a world of gambling addiction, crime syndicates, international money launderers, immoral celebrities and corrupt politicians, all living in Asia's cleanest city.
Sklep: Libristo.pl 40,64 zł
Książki / Literatura obcojęzyczna
'My Confession' is Tolstoy's chronicle of his journey to faith; his account of how he moved from despair to the possibility of living; from unhappy existence to 'the glow and strength of life'. It describes his spiritual and philosophical struggles up until he leaves the Orthodox Church, convinced that humans discover truth not by faith, but by reason. The story begins when at the age of 50, Tolstoy is in crisis. Having found no peace in art, science or philosophy, he is attacked by the black dog of despair, and considers suicide. His past life is reappraised and found wanting; as slowly light dawns within. 'As gradually, imperceptibly as life had decayed in me, until I reached the impossibility of living, so gradually I felt the glow and strength of life return to me... I returned to a belief in God.' Here is a quest for meaning at the close of the 19th century - a time of social, scientific and intellectual turbulence, in which old forms were under threat. Tolstoy looks around at both old and new alike, and like the author of Ecclesiastes, discovers that 'All is vanity'. His spiritual discoveries first take him into the arms of the Orthodox Church; and then force his angry departure from it. 'My Religion' carries on from where 'My Confession' left off. Describing himself as a former nihilist, Tolstoy develops his attack on the church he has left. He accuses them of hiding the true meaning of Jesus, which is to be found in the Sermon on the Mount; and most clearly, in the call not to resist evil. For Tolstoy, it is this command which has been most damaged by ecclesiastical interpretation. 'Not everyone,' he writes, 'is able to understand the mysteries of dogmatics, homilectics, liturgics, hermeneutics, apologetics; but everyone is able and ought to understand what Christ said to the millions of simple and ignorant people who have lived and are living today.' Here is Tolstoy's religion; and non-violence is at its heart. Simon Parke, author of The Beautiful Life
Sklep: Libristo.pl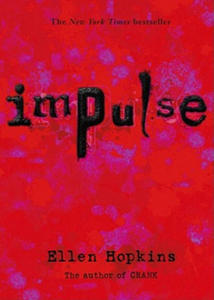 63,54 zł
Impulse INGRAM INTERNATIONAL
Książki / Literatura obcojęzyczna
From the author of the acclaimed "Crank" comes a gut-wrenching story of teens in crisis. Three lives, three different paths to the same destination: Aspen Springs, a psychiatric hospital for those who have attempted the ultimate act of desperation--suicide.
Sklep: Libristo.pl
Sklepy zlokalizowane w miastach: Warszawa, Kraków, Łódź, Wrocław, Poznań, Gdańsk, Szczecin, Bydgoszcz, Lublin, Katowice
Szukaj w sklepach lub całym serwisie
2. Szukaj na wszystkich stronach serwisu
t1=0.05, t2=0, t3=0, t4=0, t=0.05