krainaksiazek the adventures of jade and friends making new friends 20092994
- znaleziono 14 produktów w 2 sklepach 36,65 zł
Książki / Literatura obcojęzyczna
What's even more fun than shopping for Shopkins? Hanging out with friends who love them! Meet the Shopkins Kids Club, five girls who meet every week to buy, trade, and play with their favorite characters. As they build their prized collections, they also collect adventures--and little lessons about friendship and family, too. Nine-year-old Maggie can't wait to go camping with her grandparents and her friends from the Shopkins Kids Club. The five girls sit around the campfire, making s'mores, singing songs, and trading Shopkins. Everything is perfect, except for Maggie's annoying little brother, Max, who's being a huge pain. But when Maggie's prized Marsha Mellow goes missing, the campout heads downhill fast. Maggie suspects that one of her friends might be the culprit: envious Ava has been eying up her Marsha Mellow all night! Can Maggie find Marsha Mellow--and find a way to salvage her friendships and her campout? As Maggie follows the clues to find the missing Marsha Mellow, she learns lessons about taking care of your things, not judging others too quickly, apologizing when you need to, and, most of all, inclusion: inviting others to join in instead of keeping them out. More members in the Shopkins Kids Club just means more fun! Join Maggie and the Shopkins Kids Club in this brand-new story for Shopkins collectors!
Sklep: Libristo.pl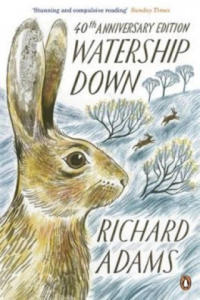 47,28 zł
Książki / Literatura obcojęzyczna
40th anniversary edition of Richard Adams' picaresque saga about a motley band of rabbits - "Watership Down" is one of the most beloved novels of our time. Sandleford Warren is in danger. Hazel's younger brother Fiver is convinced that a great evil is about to befall the land, but no one will listen. And why would they when it is Spring and the grass is fat and succulent? So together Hazel and Fiver and a few other brave rabbits secretly leave behind the safety and strictures of the warren and hop tentatively out into a vast and strange world. Chased by their former friends, hunted by dogs and foxes, avoiding farms and other human threats, but making new friends, Hazel and his fellow rabbits dream of a new life in the emerald embrace of Watership Down..."A gripping story of rebellion in a rabbit warren and the subsequent adventures of the rebels. Adams has a poetic eye and a gift for storytelling which will speak to readers of all ages for many years to come." ("Sunday Times"). "A masterpiece. The best story about wild animals since The Wind in the Willows. Very funny, exciting, often moving." ("Evening Standard"). "A great book. A whole world is created, perfectly real in itself, yet constituting a deep incidental comment on human affairs." (Guardian). Richard Adams grew up in Berkshire, the son of a country doctor. After an education at Oxford, he spent six years in the army and then went into the Civil Service. He originally began telling the story of "Watership Down" to his two daughters and they insisted he publish it as a book. It quickly became a huge success with both children and adults, and won the Guardian Children's Fiction Award and the Carnegie Medal in 1972. Richard Adams has written many novels and short stories, including "Shardik" and "The Plague Dogs".
Sklep: Libristo.pl 32,05 zł
Książki / Literatura obcojęzyczna
It's 1943, and World War II is raging. To escape the terror of the Blitz, ten-year-old Wesley and fourteen-year-old Charles were evacuated from England to America. After a few near misses with German U-boats and a treacherous ocean crossing, the brothers arrived in Virginia. The culture shock is intense as the London boys adjust to rural farm life and have to learn new sports, customs, and spellings, plus contend with racial segregation and bullying.§§As time goes by, the brothers begin to adapt to their new reality and blaze their own trails, writing letters home, making new friends, and pitching in to the American war effort. But just when Wes and Charles think they are safe from the terror of the battles raging thousands of miles across the sea, they encounter the very brand of soldiers they were trying to escape: Nazis, from a POW camp right around the corner and U-boats torpedoing American ships off the nearby Atlantic coastline. Suddenly, Charles, Wesley, and their new Virginian family must face the dangers of a foreign war coming too close to home.§§Award-winning author L. M. Elliott brings a rarely told story of World War II on U.S. soil to light in this gripping and meticulously-researched novel, a companion to the beloved Under a War-Torn Sky. Praise for Across a War-Tossed Sea "Likable protagonists and a fascinating historical backdrop combine for a story well-told." - Kirkus Reviews §§"Serious issues of intolerance (religious freedom in Europe, racism in America, cruelty to German POWs) permeate the story without overwhelming it, making this a breezy and enlightening read. The occasional letters from the brothers to their father overseas are a nice touch, portraying an accurate kid's-eye-view of a terrible time in history."§- Booklist §§"This historical novel would be a perfect fit for any collection seeking to engage readers in conversations around race, culture, and equality in America."§- School Library Journal§ "Useful for a discussion on what life was like for the civilian population and especially the effect of war on young children and teens. . . ."§- VOYA§§Praise for Under a War-Torn Sky § "An emotional, action-packed gem! Elliott paints a picture of war that we don't often see, one that is away from the battles, showing life and death in a war-ravaged land. An engrossing thrill-ride."§- KLIATT §§"A powerful debut novel of adventure and salvation. Readers, young and old, will be moved by this fine book."§- Children's Literature§§"It's packed with action, intrigue, and suspense, but this novel celebrates acts of kindness and heroism without glorifying war."§- Booklist§§"Elliott's fluid style is woven together with vivid historical details from WWII, appropriate for adolescents who seek suspense-filled adventures."§- BookPage
Sklep: Libristo.pl 137,87 zł
Książki / Literatura obcojęzyczna
Source: Wikipedia. Commentary (music and lyrics not included). Pages: 131. Chapters: The Princess Bride, Master of Puppets, Ride the Lightning, Metallica, Load, Slippery When Wet, Bon Jovi, New Jersey, 7800° Fahrenheit, ...And Justice for All, Autobahn, Death Magnetic, St. Anger, Kill 'Em All, Brothers in Arms, Crazy Nights, Sam's Town, Day & Age, Master of Reality, This Is the Life, In the Court of the Crimson King, Hot Fuss, Hysteria, Black Sabbath Vol. 4, Born Again, Abacab, Heaven and Hell, Paranoid, In the Wake of Poseidon, No More Idols, Sabbath Bloody Sabbath, Lizard, Adrenalize, Vertigo Records, Sailing to Philadelphia, Johnny the Fox, Mob Rules, Hot in the Shade, ReLoad, Pyromania, Power Windows, The Lexicon of Love, Asylum, On Every Street, Sabotage, Love over Gold, I Got a Name, Animalize, Jailbreak, Dire Straits, Holy Diver, Golden Heart, High 'n' Dry, Kraftwerk, Hold Your Fire, Communiqué, Seventh Star, Genesis, Razorlight, You Don't Mess Around with Jim, On Through the Night, Very 'Eavy... Very 'Umble, Wild Young Hearts, The Eternal Idol, Hair of the Dog, Never Say Die!, Octopus, Ralf und Florian, Force Majeure, Making Movies, Slipway Fires, Salisbury, Peaceful, the World Lays Me Down, Technical Ecstasy, Acquiring the Taste, Sacred Heart, Black Rose: A Rock Legend, Stick to Me, Howlin' Wind, Rampant, Machine II Machine, Waterloo to Anywhere, Kraftwerk 2, Angels Never Die, The First Days of Spring, Doro, In a Glass House, Crazy World, Hello!, Up All Night, The Fool Circle, Heartbreak Station, Three Friends, Gentle Giant, Long Cold Winter, Night Songs, Heat Treatment, True at Heart, Close Enough for Rock 'n' Roll, Solo in Soho, 1+9+8+2, What's the Time Mr. Wolf?, Life and Times, Whatever You Want, A Larum, The Last in Line, Squeezing Out Sparks, Rockin' All Over the World, Back to Back, Thunder and Lightning, Red Card, Bad Reputation, Blue for You, On the Level, Romance at Short Notice, Earth, From Home to Home, Volcanic Rock, Fighting, One Night Only, The Aerosol Grey Machine, Quo, Mothers Heaven, If You Can't Stand the Heat..., Renegade, Ain't Complaining, Piledriver, Southside, An Old Raincoat Won't Ever Let You Down, Cinema, Elastic Rock, Chinatown, Dead Forever..., Just Supposin', Triumph and Agony, Nightlife, Kerbdog, Stars and the Sea, The Philip Lynott Album, True as Steel, Never Too Late, Manfred Mann Chapter Three, Framed, Hellbound, Cocked & Loaded, In the Army Now, Spyglass Guest, Gasoline Alley, Ricks Road, The Penthouse Tapes, Jade Warrior, Next, Everybody, Manfred Mann Chapter Three Volume Two, Tomorrow Belongs to Me, Lie Back and Enjoy It, Where the Groupies Killed the Blues, Tigers Will Survive, Daughter of Time, British Lions, The Impossible Dream, Beauty Stab, Hearts on Fire, SAHB Stories, Valentyne Suite, Last Autumn's Dream, Perfect Remedy, If You Saw Thro' My Eyes, Civilian, Juicy Lucy, Released, Started a Fire, Banquet, Lucifer's Friend, Rock 'til You Drop, (A Ballad Of) A Peaceful Man, Never Told a Soul, Elysian Encounter, I'm Just a Rock & Roll Singer, Baker Gurvitz Army, Warhorse, Young Men Gone West. Excerpt: Death Magnetic is the ninth studio album by the American heavy metal band Metallica. It was released on September 12, 2008 through Warner Bros. Records. It was the band's first album to feature bassist Robert Trujillo and the first to be produced by Rick Rubin, making this Metallica's first album since ...And Justice for All (1988) that was not produced by Bob Rock. Musically, the album is a r...
Sklep: Libristo.pl 79,96 zł
Książki / Literatura obcojęzyczna
THE LATEST INSTALLMENT IN THE MULTI AWARD-WINNING 'WHIMSY WOOD' SERIES WINNER - 1st Place Tie (with book 6 in the series) - The Royal Dragonfly Book Competition. Also awarded the STORY MONSTERS BOOKS WORTH DEVOURING medal. 'Posie Pixie And The Pancakes' brings us to the end of this 1st super set, in the wondrous 'Whimsy Wood' series. 'Posie Pixie' has been on so many exciting adventures already! She's hunted for a new Autumn home, hosted a fireworks party and had her plans scuppered by a sudden snowstorm! Book 7 is just as jam-packed with fun, frivolities, nature and necessary whimsy, as the previous delightful 6 books from this enchanting series. Posie Pixie And The Pancakes' is a really fun story which I enjoyed a lot as I love pancakes!! I also loved all the characters names, especially Mrs Scarlet the squirrel and Posie Pixie! - Erin Steel, aged 7 years. Another visit to the magical 'Whimsy Wood' does not disappoint. When Posie Pixie and her friends set out to enjoy pancake day, lots of whimsical fun ensues. With humour and wonderfully descriptive language, you feel like you are part of Posie's latest adventure and the characters soon become your friends. What a great way to inspire children to read, by introducing them to this fantastic series of books! - Mrs Teri Brown, Literacy Leader, Staniland Academy, Boston, Lincolnshire. I love Posie Pixie and I wanted to eat up all her yummy pancakes too! I really liked the bit where Bromley Badger drops his party poppers! - Freddie Hues aged 4 years. I loved reading this book so much, that I've been making pixie costumes from leaves and putting them out for the pixies! - Amelie Bonner, aged 7 years I felt sorry for Posie and Wibble when they ate too much pancakes and had sore tummies! - Jake Bonner aged 5 years I wish I could go to the Badgers' party! - Logan Bonner - aged 3 years
Sklep: Libristo.pl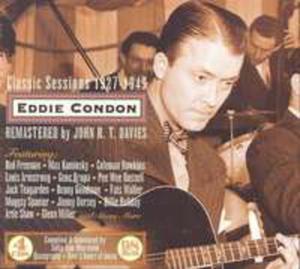 97,49 zł
Muzyka>Pop
1. China Boy 2. Nobody's Sweetheart 3. Liza 4. Friars Point Shuffle 5. Darktown Strutter's Ball 6. There'll Be Some Changes Made 7. I Found A New Baby 8. Jazz Me Blues 9. Oh! Baby 10. Indiana 11. Making Friends 12. I'm Gonna Stomp Mr. Henry Lee 13. That's A Serious Thing 14. Minor Drag 15. Indiana 16. Tailspin Blues 17. I Need Someone Like You 18. Hello Lola 19. One Hour 20. Girls Like You Were Meant For Boys Like Me 21. Georgia 22. I Can't Believe You're In Love With Me 23. Darktown Strutter's Ball 24. You Rascal You 101. Bugle Call Rag 102. Oh Peter 103. Yes Suh 104. Who Stole The Lock 105. A Shine On Your Shoes 106. Somebody Stole Gabriel's Horn 107. The Eel 108. Tennessee Twilight 109. Madame Dynamite 110. Home Cooking 111. The Eel 112. Home Cooking 113. Murder In The Moonlight 114. Let's Swing It 115. Double Trouble 116. That's What You Think 117. Every Now And Then 118. What Is There To Say? 119. Keep Smiling At Trouble 120. I Can't Get Started 121. Sweet Thing 122. Easy To Love 123. Old Fashioned Swing 124. Wolverine Blues 125. Jazz Me Blues 201. Embraceable You 202. Tapping The Commodore Till 203. Life Spears A Jitterbug 204. What's The Use 205. I Found A New Baby 206. Easy To Get 207. China Boy 208. As Long As I Live 209. The Sail Fish 210. Sunday 211. Satanic Blues 212. Oh Baby! 213. I Need Some Pettin' 214. Susie 215. Big Boy 216. Let There Be Love 217. Sensation 218. Fidgety Feet 219. Tijuana 220. Copenhagen 221. Prince Of Wails 222. A Good Man Is Hard To Find 301. Don't Leave Me Daddy 302. Georgia Cake Walk 303. Liberty Inn Drag 304. Indiana 305. Get Happy 306. Oh Katherine 307. Uncle Sam's Blues 308. How Come You Do Me 309. Clarinet Marmalade 310. Joe's Blues 311. Village Blues 312. Tiger Rag 313. Peg O My Heart 314. Cherry 315. Balling The Jack 316. Jada 317. When Your Lover Has Gone 318. Wherever There's Love 319. Improvisation For March Of Time 320. Just You, Just Me 321. Atlanta Blues 322. Keeps On A Rainin' 323. We Called It Music
Sklep: Gigant.pl 121,37 zł
Anime of 1988 Books LLC, Reference Series
Książki / Literatura obcojęzyczna
Source: Wikipedia. Pages: 106. Chapters: My Neighbor Totoro, Bubblegum Crisis, Maison Ikkoku, Anpanman, Mobile Suit Gundam: Char's Counterattack, City Hunter, Hello! Lady Lynn, Violence Jack, Saint Seiya, Akira, Gunbuster, Fist of the North Star, Urotsukidoji, Ronin Warriors, Kimagure Orange Road, Crying Freeman, Grimm's Fairy Tale Classics, Grave of the Fireflies, Tatakae!! Ramenman, Dominion: Tank Police, Dirty Pair, Legend of the Galactic Heroes, Vampire Princess Miyu, Aura Battler Dunbine, Patlabor, Osomatsu-kun, Salamander, Armored Trooper Votoms, Hiatari Ryoko!, Armor Hunter Mellowlink, Crest of the Royal Family, Hades Project Zeorymer, Kiteretsu Daihyakka, Sakigake!! Otokojuku, Machine Robo: Revenge of Cronos, Aim for the Ace!, Dangaioh, Oishinbo, Ironfist Chinmi, Dragon Ball: Mystical Adventure, Spirit Warrior, Transformers: Super-God Masterforce, Himitsu no Akko-chan, Mashin Hero Wataru, Gall Force, Saint Seiya: Legend of Crimson Youth, Saint Seiya: The Heated Battle of the Gods, Appleseed, The Adventures of Scamper the Penguin, Demon City Shinjuku, One-Pound Gospel, What's Michael?, New Story of Aura Battler Dunbine, Little Lord Fauntleroy, The Burning Wild Man, Starship Troopers, Wowser, Gall Force: New Era, Project A-ko 3: Cinderella Rhapsody, Sonic Soldier Borgman, Zillion: Burning Night, Rhea Gall Force, Metal Skin Panic MADOX-01, Doraemon: Nobita's Parallel "Journey to the West". Excerpt: Hello! Lady Lynn Haro! Redi Rin) is the title for second season of the anime series, Lady Lady!!, produced by Toei Animation Co., Ltd. It consist a total of 36 episodes and was aired from May 12, 1988 to January 26, 1989 on TV Tokyo. Based on Japanese shojo manga Lady!!, by Youko Hanabusa. The voice cast of this series has changed as well as the setting. The story takes place three years later after the first series. Lynn is starting a new life in her new home, living separately from her family. Her sister Sarah is living at her grandfather's place at Warbawn Castle, while her father works aimlessly to earn money to take back the Marble Mansion. She is studying at Saint Patrick Academy, an all-girls school famous for horseback riding. Making friends, as well as rivals along the way to aim the prestigious honor, the Lady Crest. Along with her noble steed Andrews, will they overcome obstacles that come in their way to reach their goal? Lynn Russell Rin Rasseru)The heroine of the story, Lynn is a cheerful and friendly 8-year-old girl who slowly wins the affections of the people around her. She is a first-year student at Saint Patrick Academy and a member of equestrian club. When she befriends the unruly horse, Andrews, she becomes the center of attention of the town, as well as the object of ire and envy of her schoolmates who are eying the Lady Crest.Andrews Andoryuusu)Andrews is an Arabian horse. He has characteristically bay or chestnut in color. He was formerly Vivian's steed. He has a fear of squirrels. He inherited his marvelous skills from his mother, Gloria.Sarah Frances Russell Sera Furanshisu Rasseru)She is Lynn's older half sister. After losing the Marble Mansion, she is now living at the Warbawn Castle, her grandfather's place. Kind and caring, she is often concerned of her younger sister's well being. Despite living separately, she and Lynn still share a strong bond. They both have golden heart-shaped lockets given to them by their father, the Viscount Mar
Sklep: Libristo.pl 26,50 zł
Książki / Literatura obcojęzyczna
All-new comic strip adventures starring Hiccup, Toothless and Friends (and Enemies)! A Witch named Skuld the Sorceress threatens Berk with destruction, having already destroyed several other villages. She starts displaying her powers by making the skies turn black... But is all as it seems...?
Sklep: Libristo.pl 62,03 zł
Książki / Literatura obcojęzyczna
'"I am the Guardian of the Gates of the Emerald City. May I inquire who you are, and what is your business?" "My name is Jack Pumpkinhead," returned the other, smilingly; "but as to my business, I haven't the least idea in the world what it is." The Guardian of the Gates looked surprised, and shook his head as if dissatisfied with the reply.' The sequel to The Wonderful Wizard of Oz and set shortly after the events in the first book, The Marvellous Land of Oz follows the adventures of a young boy named Tip, who, for as long as he can remember, has been under the guardianship of a witch named Mombi in the Land of Oz. One night he plans his escape to the Emerald City, stealing Mombi's powder of life. Along the way he meets with our old friends the Scarecrow and Tin Woodman as well as making some new ones such as Jack Pumpkinhead, the Wooden Sawhorse, the Highly Magnified Woggle-Bug, and the amazing Gump. Can they escape Mombi and make it to the Emerald City? A fantastical tale of endless imagination, The Marvellous Land of Oz is as exciting and endearing today as it was when first published over eighty years ago.
Sklep: Libristo.pl 23,00 zł
Absolutely Lucy Golden Books Publishing Company, Inc.
Książki / Literatura obcojęzyczna
Bobby Quinn is shy. In fact, he's so shy, he has trouble making friends. But that changes when he gets a squirmy little puppy for his birthday. Unlike Bobby, Lucy isn't shy at all. And to his surprise, she keeps dragging him into all sorts of adventures--and friendships, too!"Depicted with humor and realism. . . . The respectful attention given to their peer's difficulties and progress will be much appreciated by newly and almost independent readers."--"The Bulletin "Bobby's fears of new people and situations are skillfully captured, and the story is entertaining and well plotted. Bobby is an endearing character, and he and his dog are an appealing combination."--"School Library JournalFor over 20 years, Ilene Cooper has been writing both fiction and nonfiction books for children, including "Buddy Love Now on Video and "Jack: "The Early Years of J.F.K. She is the children's books editor at ALA Booklist. The author lives in Highland Park, IL.
Sklep: Libristo.pl 39,66 zł
Książki / Literatura obcojęzyczna
'The Railway Children' is a heart-warming story of three children whose world is suddenly turned upside down. From living in a plush London suburb the children find their father suddenly disappears ('on business' according to their mother) and they must move to a much smaller house in the countryside and learn to survive without servants. While the children worry constantly about the loss of their father, they thrive in the rural environment, making new friends and having a variety of exciting adventures: rescuing an injured boy, stopping a house fire and preventing a train crash by waving at the driver with a red petticoat. Eventually, their father returns and the true reason for his long absence is revealed. A skillful, charming tale, imbued with much wisdom, this 1906 book is a gem for older children and grownups. Edith Nesbitt was a prolific children's writer, publishing over forty books, including the classic 'Psammead' series, which is also available from Aziloth Books.
Sklep: Libristo.pl 47,76 zł
Książki / Literatura obcojęzyczna
Everyone's favourite dog is back and cuter than ever! It's Boo, the Pomeranian who has become an Internet sensation with more than 2.5 million Facebook fans. Following up on the international bestselling first book, Boo: The Life of the World's Cutest Dog, this latest volume features Boo's adventures in the big city. Get ready for tons of all new irresistible photos of Boo going shopping, hitting the beach, making doggy friends and just being his cute self.
Sklep: Libristo.pl 57,99 zł
Książki Obcojęzyczne>Angielskie>Children
It's Moving Day - And Look Who Slipped In The Door: An Elephant! But When A Little Girl Tries To Tell Her Family About Their Unusual Guest, The Distracted Grown-ups Just Say, Ella Who? Even As Children Giggle At The Girl's Adventures With The Smallish Elephant And At The Fun, They'll Relate To The Poignant Theme About Making New Friends.
Sklep: Gigant.pl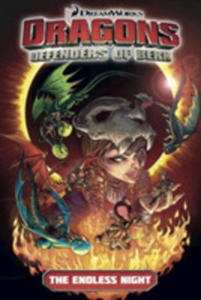 26,99 zł
Książki Obcojęzyczne>Angielskie>Fiction & related items>Graphic novels
All-new Comic Strip Adventures Starring Hiccup, Toothless And Friends (and Enemies)! A Witch Named Skuld The Sorceress Threatens Berk With Destruction, Having Already Destroyed Several Other Villages. She Starts Displaying Her Powers By Making The Skies Turn Black... But Is All As It Seems...?
Sklep: Gigant.pl
Sklepy zlokalizowane w miastach: Warszawa, Kraków, Łódź, Wrocław, Poznań, Gdańsk, Szczecin, Bydgoszcz, Lublin, Katowice
Szukaj w sklepach lub całym serwisie
2. Szukaj na wszystkich stronach serwisu
t1=0.049, t2=0, t3=0, t4=0.013, t=0.049