krainaksiazek the biblical age of the earth 20093312
- znaleziono 9 produktów w 3 sklepach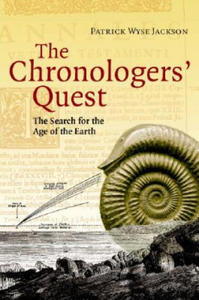 324,71 zł
Książki / Literatura obcojęzyczna
The debate over the age of the Earth has been ongoing for over two thousand years, and has pitted physicists and astronomers against biologists, religious philosophers against geologists. The Chronologers' Quest tells the fascinating story of our attempts to determine the age of the Earth. This book investigates the many novel methods used in the search for the Earth's age, from James Ussher and John Lightfoot examining biblical chronologies, Comte de Buffon and Lord Kelvin determining the length of time for the cooling of the Earth, to the more recent investigations of Arthur Holmes and Clair Patterson into radioactive dating of rocks and meteorites. The Chronologers' Quest is a readable account of the measurement of geological time. It will be of great interest to a wide range of readers, from those with little scientific background, to students and scientists in a wide range of the earth sciences.
Sklep: Libristo.pl 40,80 zł
Literatura faktu
'Only with the greatest of simplifications, for the sake of convenience, can we say Africa. In reality, except as a geographical term, Africa doesn't exist'. Ryszard Kapuscinski has been writing about the people of Africa throughout his career. In a study that avoids the official routes, palaces and big politics, he sets out to create an account of post-colonial Africa seen at once as a whole and as a location that wholly defies generalised explanations. It is both a sustained meditation on the mosaic of peoples and practises we call 'Africa', and an impassioned attempt to come to terms with humanity itself as it struggles to escape from foreign domination, from the intoxications of freedom, from war and from politics as theft. The Beginning: Collision, Ghana 1958 More than anything, one is struck by the light. Light everywhere. Brightness everywhere. Everywhere, the sun. Just yesterday, an autumnal London was drenched in rain. The airplane drenched in rain. A cold, wind, darkness. But here, from the morning
Sklep: Albertus.pl 116,27 zł
End of Days Inner Traditions C/O S&S
Książki / Literatura obcojęzyczna
Why is it that our current twenty-first century A.D. is so similar to the twenty-first century B.C.? Is history destined to repeat itself? Will biblical prophecies come true, and if so, when? It has been more than three decades since Zecharia Sitchin's trailblazing book The 12th Planet brought to life the Sumerian civilization and its record of the Anunnaki--the extraterrestrials who fashioned man and gave mankind civilization and religion. In this final volume of the Earth Chronicles Series, Sitchin shows that the End is anchored in the events of the Beginning, and once you learn of this Beginning, it is possible to foretell the Future. In The End of Days, a masterwork that required thirty years of additional research, Sitchin presents compelling new evidence that the Past is the Future--that mankind and its planet Earth are subject to a predetermined cyclical Celestial Time. In an age when religious fanaticism and a clash of civilizations raise the specter of a nuclear Armageddon, Zecharia Sitchin shatters perceptions and uses history to reveal what is to come at The End of Days.
Sklep: Libristo.pl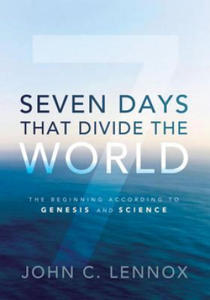 79,08 zł
Książki / Literatura obcojęzyczna
What did the writer of Genesis mean by 'the first day'? Is it a literal week or a series of time periods? If I believe that the earth is 4.5 billion years old, am I denying the authority of Scripture? In response to the continuing controversy over the interpretation of the creation narrative in Genesis, John Lennox proposes a succinct method of reading and interpreting the first chapters of Genesis without discounting either science or Scripture. With examples from history, a brief but thorough exploration of the major interpretations, and a look into the particular significance of the creation of human beings, Lennox suggests that Christians can heed modern scientific knowledge while staying faithful to the biblical narrative. He moves beyond a simple response to the controversy, insisting that Genesis teaches us far more about the God of Jesus Christ and about God's intention for creation than it does about the age of the earth. With this book, Lennox offers a careful yet accessible introduction to a scientifically-savvy, theologically-astute, and Scripturally faithful interpretation of Genesis.
Sklep: Libristo.pl 162,84 zł
Książki / Literatura obcojęzyczna
From the National Book Award finalist Lauren Redniss, author of Radioactive, comes a dazzling fusion of storytelling, visual art, and reportage that grapples with weather in all its dimensions: its danger and its beauty, why it happens and what it means.§§Weather is the very air we breathe-it shapes our daily lives and alters the course of history. In Thunder & Lightning, Lauren Redniss tells the story of weather and humankind through the ages.§§This wide-ranging work roams from the driest desert on earth to a frigid island in the Arctic, from the Biblical flood to the defeat of the Spanish Armada. Redniss visits the headquarters of the National Weather Service, recounts top-secret rainmaking operations during the Vietnam War, and examines the economic impact of disasters like Hurricane Katrina. Drawing on extensive research and countless interviews, she examines our own day and age, from our most personal decisions- Do I need an umbrella today? -to the awesome challenges we face with global climate change.§§Redniss produced each element of Thunder & Lightning : the text, the artwork, the covers, and every page in between. She created many of the images using the antiquated printmaking technique copper plate photogravure etching. She even designed the book's typeface.§§The result is a book unlike any other: a spellbinding combination of storytelling, art, and science.§§Advance praise for Thunder & Lightning §§"Lauren Redniss is one of the most creative science writers of our time-her combination of beautiful artwork, reporting, and poetic prose brings science to life in ways that words alone simply cannot. Thunder & Lighting is a fascinating meditation on how climate affects the earth's landscape and the lives inhabiting it, but also how the landscape of a book-the layout of its text, the images on its pages-impacts the telling of a story. This is an important book about a topic that couldn't be more important to us all." -Rebecca Skloot§§"In Thunder & Lightning, Lauren Redniss combines her own dual punch of expressive art and impressive erudition to give an entirely new take on all that happens above our heads. This is an illuminated book that is also an illuminating one." -Adam Gopnik§§"Lauren Redniss's Thunder & Lightning is such a strange and wonderful thing, the work of a first-class mind that refuses to submit to any categories or precedent. It's the way you wish science would always be taught-with a mix of stories and facts, legend and hard science." -Dave Eggers§§"Beautiful and totally original." -Elizabeth Kolbert
Sklep: Libristo.pl 87,16 zł
Książki / Literatura obcojęzyczna
* Explains how we are on the cusp of an era of incredible creative growth * Shows how we are about to overcome the collective fear caused by ancient catastrophes as we awaken to the memories of our lost prehistory * Examines legendary cataclysms and scientific evidence of a highly advanced global culture that disappeared 11,500 years ago In this completely revised and expanded edition of Catastrophobia, bestselling author, Barbara Hand Clow, explains how we are on the cusp of an age of incredible creative growth made possible by restoring our lost prehistory. Examining legendary cataclysms - such as the fall of Atlantis and the biblical Flood - and the mounting geological and archaeological evidence that many of these mythic catastrophes were actual events, she reveals the existence of a highly advanced global maritime culture that disappeared amid great earth changes and rising seas 14,000 to 11,500 years ago, nearly causing our species' extinction and leaving humanity's collective psyche deeply scarred. Tracing humanity's re-emergence after these prehistoric catastrophes, Clow explains how these events in the deep past influence our consciousness today. She explains how we are beginning a collective healing as ancient memories of prehistory awaken in our minds and release our unprocessed fear. She shows that by remembering and moving beyond the trauma of our long lost past, we bring the era of cataclysms to an end and cross the threshold into a time of extraordinary creative activity.
Sklep: Libristo.pl 33,80 zł
Evolution Myth Karolinum,Nakladatelstvi Univerzity Karlovy,Czech...
Książki / Literatura obcojęzyczna
The origins of life, species, and man continue to interest scientists and stir debate among the general public more than one hundred and fifty years after Charles Darwin published On the Origin of Species. The Evolution Myth approaches the subject with two interwined objectives. Jiri A. Mejsnar first sets out to convey the advances made in cosmology, molecular biology, genetics, and other sciences that have enabled us to change our views on our origins and our relationship with the universe. Scientific advances now allow us to calculate, for example, the age of the universe, the period in which biblical Eve lived, and, with good justification, to reconsider the possibility that the Neanderthals and primates might be our ancestors. The author's second objective is to use biology to explain why evolution cannot have taken place in the way that is most commonly assumed. Mejsnar builds his case around gene stability and on the sophisticated modern techniques for gene manipulation, the complexity of which make these modified genes inaccessible to nature. Development of life on Earth is a discontinuous, saltatory progression that results in stages following from preceding latent periods in which new forms suddenly appear and possess new types of genome. This, the author argues, is difficult to reconcile with the hypothesis of continuous biological evolution based on the natural selection of random variations. Taking a new approach to a much-debated subject, Mejsnar distills complex information into a readable style. The result is a book that is sure to get readers talking.
Sklep: Libristo.pl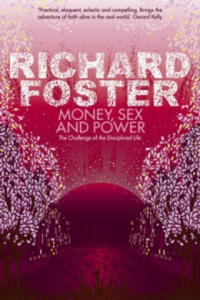 44,95 zł
Książki / Literatura obcojęzyczna
No issues touch us more profoundly or universally,' writes Richard Foster. 'No topics cause more controversy. No human realities have greater power to bless or curse. No three things have been more sought after or are more in need of a Christian response.' Money, Sex and Power discerns the biblical principles that enable us to live out a relevant and authentic response to the three greatest temptations of our age.Gerard Kelly writes: 'Foster follows a road few in recent years have travelled, and does so with depth, wit and down-to-earth wisdom. Don't assume for one moment that this book is anti-money, anti-sex or anti-power: the author has a healthy respect and admiration for all three as sacred gifts of a loving creator. What he does urge us to do, though, is to "live rightly" in respect of these key ares, and so to be freed into a life of creative celebration.
Sklep: Libristo.pl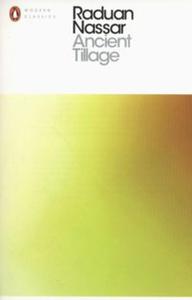 38,70 zł
Powieść zagraniczna
'I felt the powerful strength of my family overrunning me like a heavy rush of water'For André, a young man growing up on a farm in Brazil, life consists of 'the earth, the wheat, the bread, our table and our family'. He loves the land, fears his austere, pious father who preaches from the head of the table as if it is a pulpit, and loathes himself, as he starts to harbour shameful feelings for his sister Ana. Lyrical and sensual, told with biblical intensity, this classic Brazilian coming-of-age novel follows André's psychological and sexual awakening, as he must choose between body and soul, duty and freedom.
Sklep: Booknet.net.pl
Sklepy zlokalizowane w miastach: Warszawa, Kraków, Łódź, Wrocław, Poznań, Gdańsk, Szczecin, Bydgoszcz, Lublin, Katowice
Szukaj w sklepach lub całym serwisie
2. Szukaj na wszystkich stronach serwisu
t1=0.075, t2=0, t3=0, t4=0.019, t=0.075