krainaksiazek the book of isaiah chapter thirty two 20093537
- znaleziono 13 produktów w 2 sklepach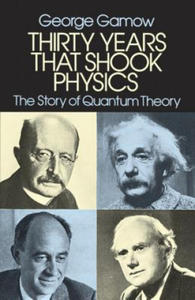 47,55 zł
Książki / Literatura obcojęzyczna
Modern Science Made Easy By one of the leading physicists of the twentieth century, George Gamow's One, Two, Three
Sklep: Libristo.pl 1560,58 zł
Gallstones Nova Science Publishers Inc
Książki / Literatura obcojęzyczna
Gallstone disease is one of the most prevalent digestive diseases, resulting in a considerable amount of financial and social burden in the USA. Approximately 20 million Americans have gallstones. Because gallstone disease is a common clinical problem, basic and clinical studies on this disease continue to advance at a rapid pace, and a book focusing on basic science, current diagnosis and management of gallstones will greatly help practicing gastroenterologists, gastroenterological endoscopists, physicians and surgeons to understand the etiology of this disease and the availability of effective medical therapies. In this book, recognised medical experts discuss recent advances in the epidemiology, pathophysiology, pathogenesis, genetics and diagnosis, as well as endoscopic, medical and surgical therapies of gallstone disease. This compilation on gallstone disease was written by fifty authors from eight countries (Canada, China, Germany, Italy, Japan, the Netherlands, the United Kingdom, and the USA). There are thirty chapters in this book. Chapters One and Two discuss the epidemiology and natural history of cholesterol and pigment gallstone disease. Chapters Three through Six summarise recent progress in the pathogenesis of gallstone disease from a physical-chemical and pathophysiological perspective. Chapter Seven elucidates the roles of the immune system and the microbiome on the pathogenesis of cholesterol gallstones. Chapters Eight and Nine review the roles of nuclear receptors and the enterohepatic circulation of bile acids in cholesterol gallstone diseases. Chapters Ten through Twelve discuss the discovery of Lith genes and more fundamental knowledge concerning the genetic determinants and the molecular mechanisms underlying the critical role of Lith genes in gallstone formation in mice and humans. Chapter Thirteen discusses gallstones in pregnancy and explains why gallstone prevalence is higher in women than in men. Chapters Fourteen through Eighteen discuss the effects of diet, insulin resistance, obesity, diabetes, and nonalcoholic fatty liver disease on the formation of cholesterol gallstones. Chapter Nineteen provides diagnostic flow charts for biliary lithiasis. In Chapter Twenty, important non-invasive imaging findings of common gallbladder pathology are reviewed, and current strategies for the optimal use of imaging in the evaluation of patients with suspected gallbladder disease is discussed. Chapter Twenty-One evaluates current pharmacological therapy in cholesterol gallstones. Chapter Twenty-Two describes laparoscopic cholecystectomy. Chapters Twenty-Three through Twenty-Six discuss surgical treatment and endoscopic management of common bile duct stones and hepatolithiasis. Chapter Twenty-Seven reviews recent progress on the endoscopic treatment of bile duct stones with endoscopic papillary large balloon dilation. Chapter Twenty-Eight addresses surgical treatment of gallstones and their complications. Chapter Twenty-Nine discusses treatment of intrahepatic duct stones from a Western perspective. Chapter Thirty describes the history and incidence rate of Mirizzi syndrome, and summarises recent progress in its classification, diagnosis, and management. The articles in this book provide a state-of-the-art review of the current knowledge on the lithogenesis and the management of gallstone disease, as well as promote future epidemiological investigation, basic and translational research, and clinical studies on this prevalent biliary disorder worldwide.
Sklep: Libristo.pl
158,39 zł
Książki / Literatura obcojęzyczna
In this landmark book, author Fumon Tanaka uses the life and accomplishments of sword master Miyamoto Musashi to explore the history of swords and sword fighting and show the key role they played in the development of the traditional Japanese martial arts systems. The book opens with an introduction to Musashi as a real-life figure, not just the legend we've come to know. Musashi was born in 1584, a time of transition in Japan that saw centuries of violence and war give way to an era of peace. In his early years, Musashi studied kenjutsu (the technique of the sword) and trained as a warrior. By the age of thirty, he had fought and won sixty-six duels, proving himself a truly gifted swordsman. When he was in his thirties, however, warriors were no longer called upon to do battle, and many, like Musashi, turned to the inner secrets and theories of kenjutsu in order to find a deeper meaning to life. He became a first-class painter and wrote Zen poetry. In 1643, when he was sixty years old, Musashi wrote his classic work, The Book of Five Rings. Musashi was a master of the two-sword fighting technique, although he didn't invent it, as is often thought. By 1629, he had gone back to his ronin (masterless warrior) way of life and opened a kenjutsu dojo, where he taught two-sword fighting, which the author covers later in the book. The second chapter talks about other important sword fighters, while the last two chapters go into great detail about the various traditional martial arts systems including the history and characteristics of each, as well as the techniques themselves. The long history of Japan is also the history of the martial arts, which evolved from swordsmanship. And since the mental, spiritual, and physical aspects are inseparable, an exploration of traditional martial arts is also a look at the very essence of Japanese culture.
Sklep: Libristo.pl 388,26 zł
Książki / Literatura obcojęzyczna
This textbook is an introduction to transport phenomena that describe the transfer of the three quantities that are conserved in nature, namely mass, momentum and energy (the transport of electric charge can be seen as a particular case of the transport of mass).§§It features the idea of unifying all types of transport phenomena, describing them within a common framework in terms of cause and effect, respectively represented by the driving force and the flux of the transported quantity. However the originality of the book lies in the way in which the subject is presented. The approach is somewhat reversed in comparison to the great majority of the books on transport phenomena. In this book the physical facts (that have to be modeled) and the macroscopic balance relations are shown first, and only afterwards the related rigorous microscopic governing equations are derived and solved.§§The text can be used for teaching a two-term course. The first 16 chapters cover the material for a full transport phenomena course. In the last 5 chapters, more advanced topics are treated, and could be selected by the instructor for particular applications. For example, mechanical engineering students may choose turbulence and natural convection, students of physics may opt for radiation and phase separation, while students of biomedical engineering will find interesting applications in chapter 20.§§Each chapter includes exercises at the end. They are an essential part of the book and students are required to solve them, preferably without glancing at their solutions, which are reported at the end of the book.§§The book is based on thirty years of teaching experience in industrial engineering and physics, both in the U.S. and in Italy.§
Sklep: Libristo.pl 219,48 zł
Medycyna > English Division
Get the experts perspective on the top journals of the 20th century! The Journals of the Century project gathered some of America 's top subject expert librarians to determine the most influential journals in their respective fields. Thirty-two contributing authors led by Editor Tony Stankus reviewed journals from over 20 countries that have successfully shaped the evolution of their individual specialties worldwide. Their choices reflect the history of each discipline or profession, taking into account rivalries between universities, professional societies, for-profit and not-for-profit publishers, and even nation-states and international ideologies, in each journal 's quest for reputational dominance. Each journal was judged using criteria such as longevity of publication, foresight in carving out its niche, ability to attract & sustain professional or academic affiliations, opinion leadership or agenda-setting power, and ongoing criticality to the study or practice of their field. Journals of the Century presents wholly independent reviewers; none are in the employ of any publisher, but each is fully credentialed and well published, and many are award-winners. The authors guide college and professional school librarians on limited budgets via an exposition of their analytical and critical winnowing process in determining the classic resources for their faculty, students, and working professional clientele. The chapters are logically grouped together in six clusters that reflect the commonly shared interests of library liaisons and the range of like-minded academic departments they typically serve. These clusters include: The Helping Professionals (chapters on social work, education, psychology, sociology, and library and information sciences) Music, Museums, and Methodists (chapters on visual arts, anthropology, archaeology, philosophy, and the American religious experience) Business and Law (chapters on business and economics, plus legal literature) War and Peace (chapters on modern history, political science and international relations, and military affairs) Physical Sciences and Engineering (chapters on mathematics and the physical sciences as well as engineering and computer science) Life, Health, and Agriculture (chapters on medicine and surgery, pharmacy, physical therapy and nutrition, agriculture, and veterinary medicine) Journals of the Century answers questions such as: Which university press leads in high-ranking titles in the helping professions? In what crime-fighting journal, ironically mentioned within the Music, Museums, and Methodists cluster, do anthropologists routinely publish? What two journals cover the biggest yearly expense of most working Americans and rankly highly within both chapters of the Business and Law cluster? What family of British publications has remained indispensable reading for political and military readers for over a century in the War and Peace Cluster? What society in the Physical Sciences and Engineering cluster publishes more journals than any other publisher in this book, covering topics from light bulbs and computers to MRIs and windmills? What one-word-titled journal has joined the venerable pair of Nature and Science as the most important reporters of world-class breakthroughs in basic biomedical science? and many, many more! Journals of the Century includes extensive commentaries on each cluster by the editor, with graphical representations by world regions and publishing sectors contributing to each chapter. ISSN numbers for print editions, and URL addresses for online editions are provided in a comprehensive title index. This unique book is an essential resource for serials librarians in academia, new reference librarians familiarizing themselves with classic titles, and collection evaluators and college accreditation examiners.
Sklep: Ksiazki-medyczne.eu 147,89 zł
Książki / Literatura obcojęzyczna
This book brings together edited extracts from classic texts by the internationally renowned feminist sociologist, Ann Oakley. Edited and selected by the author herself, it starts with work first published in the early 1970s. Ann Oakley's research and writing on sex and gender, housework, motherhood, women's health, and social science, have enormously influenced the thinking of many inside and beyond social science, and have helped to shape the academic study of women and gender right up to the present day. Many of Oakley's early works are out of print and this collection makes them available again. There are extracts from pioneering studies such as "Sex, Gender and Society", "The Sociology of Housework", "From Here to Maternity and Women Confined", presented alongside some of Ann Oakley's more recent reflections on methodology, scientific method and research practice. The book illustrates how Oakley's thinking has evolved over a period in which much in the field of gender and women's studies has changed. Each section of the book is prefaced by Oakley's reflections on how her original studies relate to more recent research and theoretical perspectives.There are many points of intersection with modern debates about how (and whether) to 'do' gender and what terms such as 'women' and 'men' really mean. The result is a valuable commentary on thirty years' work on women, gender and social science methodology which will be of interest to many, especially undergraduate and A-level students, as well as all those grappling with current issues about the past and future of work in the contested areas of gender, women's studies and feminist social science. Contents: General introduction; Part 1: Sex and gender: Introduction; Extracts from Sex, Gender and Society; introduction; the biology of sex; sex and gender; the learning of gender roles; the future of sex differences; Extracts from Subject Women; genes and gender; a kind of person; childhood lessons; Part 2: Housework and family life: Introduction; Extracts from The Sociology of Housework; introduction; images of housework; work conditions; standards and routines; marriage and the division of labour; Extract from Subject Women; domestic work; Extract from Housewife; women and industrialization and two of the interviews in chapter 6; Extract from Becoming a Mother; domestic politics; Part 3: Childbirth and motherhood: Introduction; Extracts from Becoming a Mother; introduction; the agony and the ecstasy; learning the language of the child; lessons learnt; Extracts from Women Confined; medical maternity cases; reproduction and change; losses and gains; mistakes and mystiques; Extracts from What is Feminism; edited version of feminism, motherhood and medicine - who cares?; Part 4: Doing social science: Introduction; Extract from The Sociology of Housework; the invisible woman: sexism in sociology; Extract from Women Confined; the sociological unimagination; Extracts from Housewife; myths of woman's place: the division of labour by sex; myths of woman's place: motherhood; Extract from Becoming a Mother: endnote; Extract from Doing Feminist Research ~ Helen Roberts; edited version of interviewing women: a contradiction in terms; Extract from Women's Health Counts ~ Helen Roberts; edited version of some problems with the scientific method and good research practice.
Sklep: Libristo.pl 554,52 zł
Książki / Literatura obcojęzyczna
Food allergies have a considerable impact on modern society. Some of the most severe allergic reactions occur when peanuts and peanut derivatives are consumed. The main causative agents of a peanut allergy are proteins. The total protein content of a peanut is represented by thirty-two different proteins, of which about eighteen (nearly 7-10%) have been identified as capable of binding specific IgE, and so can be considered allergenic. Comprised of six chapters, this book comprehensively covers all topics of peanut allergy. A unique, concise and up-to-date resource, it offers readers an innovative and valuable presentation of the subject. It has been carefully prepared to present the concepts with the help of diagrams and tables. Each chapter is presented in a simple and systematic way to provide a thorough understanding of the core aspects of peanut allergy and the components of peanuts which cause allergic reactions. The basic concepts of clinical aspects, peanut allergens properties, cross reactivity and stability of peanut allergens and the legislation to protect sensitive people are clearly explained. Recent discoveries of peanut allergens are highlighted. From the description of the first peanut allergen called Ara h1 in 1991, so far there have been about thirteen proteins with allergenic action described. Theallergenic proteins in a peanut, named Ara h1 Ara h17 and agglutinin have been identified, largely characterised and accepted by the Allergen Nomenclature Subcommittee of the International Union of Immunological Societies (IUIS). Some of these allergens have established structural features, biochemical and physicochemical properties and their biosynthesis genes encoded. Being proteins, peanut allergens can suffer some modifications during food processing and digestion (acylation, polymerisation, nitration, Maillard reaction etc.), and interactions within complex food matrices (both natural and fabricated structures). These modifications can reduce or increase their allergenic properties and are influenced by the food matrix. Peanut allergens have different cross-reactions with other allergens such as, for example, those of soybean, peas, lima beans, green beans, chickpeas, lentils or other beans. Methods commonly used to detect and quantify peanut allergens are mainly immunochemical and molecular methods. However, methods have been developed based on HPLC techniques coupled both with and without mass spectrometry, capillary electrophoresis, circular dichroism, FTIR or NMR. Peanut allergy is high and there is currently no treatment for it. There is a lethal risk associated with peanut allergy, and in order to protect public health, the regulatory bodies worldwide will issue legislation concerning a requirement to clearly have a warning label of the possible presence of food allergens. The last chapter contains some of the most used preventive actions and elaborated legislation in different countries.
Sklep: Libristo.pl 174,29 zł
Książki / Literatura obcojęzyczna
St. Anselm's archiepiscopal career, 1093-1109, spanned the reigns of two kings: William Rufus (1087-1100) and the early years of Henry I (1100-1135). As the second archbishop of Canterbury after the Norman Conquest, Anselm strove to extend the reforms of his teacher and mentor at Bec, and his predecessor at Canterbury, Archbishop Lanfranc (1070-1089). Exploring Anselm's thirty years as prior and abbot of the large, rich, Norman monastery of Bec, and teacher in its school, this book notes the wealth of experiences which prepared Anselm for his archiepiscopal career. Anselm's intellectual strengths as a teacher, philosopher and theologian are examined; his highly regarded theological texts, including his popular Prayers and Meditations, influenced his statesmanship as he dealt with conflicts with the always antagonistic King William Rufus. Sally Vaughn argues that Rufus' death influenced Anselm's rivalry with King Henry I, and fostered a more subdued and civil conflict between Anselm and Henry, which ended with cooperation between king and archbishop at the end of Anselm's life: king and archbishop yoked together as two oxen pulling the plow of the church through the land of England. A final chapter reviews Anselm's pinnacle of power as a superb administrator over Canterbury and Primate over the churches of all Britain, in which position his followers described him as 'Pope of another world'. The final section includes a selection of original source material including archiepiscopal letters drawn primarily from Lambeth Palace Library.
Sklep: Libristo.pl 188,56 zł
Książki / Literatura obcojęzyczna
Heinrich Meier's guiding insight in Political Philosophy and the Challenge of Revealed Religion is that philosophy must prove its right and its necessity in the face of the claim to truth and demand obedience of its most powerful opponent, revealed religion. Philosophy must rationally justify and politically defend its free and unreserved questioning, and, in doing so, turns decisively to political philosophy. In the first of three chapters, Meier determines four intertwined moments constituting the concept of political philosophy as an articulated and internally dynamic whole. The following two chapters develop the concept through the interpretation of two masterpieces of political philosophy that have occupied Meier's attention for more than thirty years: Leo Strauss's Thoughts on Machiavelli and Jean-Jacques Rousseau's Social Contract. Meier provides a detailed investigation of Thoughts on Machiavelli, with an appendix containing Strauss's original manuscript headings for each of his paragraphs. Linking the problem of Socrates (the origin of political philosophy) with the problem of Machiavelli (the beginning of modern political philosophy), while placing between them the political and theological claims opposed to philosophy, Strauss's most complex and controversial book proves to be, as Meier shows, the most astonishing treatise on the challenge of revealed religion. The final chapter, which offers a new interpretation of the Social Contract, demonstrates that Rousseau's most famous work can be adequately understood only as a coherent political-philosophic response to theocracy in all its forms.
Sklep: Libristo.pl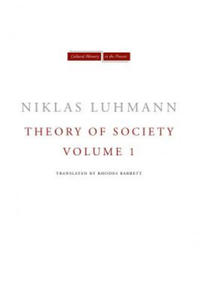 131,82 zł
Książki / Literatura obcojęzyczna
This first volume of Niklas Luhmann's two-part final work was initially published in German in 1997. The culmination of his thirty-year theoretical project to reconceptualize sociology, it offers a comprehensive description of modern society on a scale not attempted since Talcott Parsons. Beginning with an account of the fluidity of meaning and the accordingly high improbability of successful communication, Luhmann analyzes a range of communicative media, including language, writing, the printing press, and electronic media as well as "success media," such as money, power, truth, and love, all of which structure this fluidity and make communication possible. An investigation into the ways in which social systems produce and reproduce themselves, the book asks what gives rise to functionally differentiated social systems, how they evolve, and how social movements, organizations, and patterns of interaction emerge. The advent of the computer and its networks, which trigger potentially far-reaching processes of restructuring, receive particular attention. A concluding chapter on the semantics of modern society's self-description bids farewell to the outdated theoretical approaches of "old Europe," that is, to ontological, holistic, ethical, and critical interpretations of society, and argues that concepts such as "the nation," "the subject," and "postmodernity" are vastly overrated. In their stead, "society"--long considered a suspicious term by sociologists, one open to all kinds of reification--is defined in purely operational terms. It is the always uncertain answer to the question of what comes next in all areas of communication.
Sklep: Libristo.pl 290,38 zł
Geodynamics Cambridge University Press
Książki / Literatura obcojęzyczna
Essential reading for any Earth scientist, this classic textbook has been providing advanced undergraduate and graduate students with the fundamentals needed to develop a quantitative understanding of the physical processes of the solid earth for over thirty years. This third edition has two completely new chapters covering numerical modelling and geophysical MATLAB applications, and the text is now supported by a suite of online MATLAB codes that will enable students to grasp the practical aspects of computational modelling. The book has been brought fully up to date with the inclusion of new material on planetary geophysics and other cutting edge topics. Exercises within the text allow students to put the theory into practice as they progress through each chapter and carefully selected further reading sections guide and encourage them to delve deeper into topics of interest. Answers to problems available within the book and also online, for self-testing, complete the textbook package.
Sklep: Libristo.pl 193,47 zł
Książki / Literatura obcojęzyczna
Korea has one of the most diverse religious cultures in the world today, with a range and breadth of religious practice virtually unrivalled by any other country. This volume in the "Princeton Readings in Religions" series is the first anthology in any language, including Korean, to bring together a comprehensive set of original sources covering the whole gamut of religious practice in both premodern and contemporary Korea. The book's thirty-two chapters help redress the dearth of source materials on Korean religions in Western languages. Coverage includes shamanic rituals for the dead and songs to quiet fussy newborns; Buddhist meditative practices and exorcisms; Confucian geomancy and ancestor rites; contemporary Catholic liturgy; Protestant devotional practices; internal alchemy training in new Korean religions; and, North Korean Juche ('self-reliance') ideology, an amalgam of Marxism and Neo-Confucian filial piety focused on worship of the 'father', Kim II Sung."Religions of Korea in Practice" provides substantial coverage of contemporary Korean religious practice, especially the various Christian denominations and new indigenous religions. Each chapter includes an extensive translation of original sources on Korean religious practice, accompanied by an introduction that frames the significance of the selections and offers suggestions for further reading. This book will help any reader gain a better appreciation of the rich complexity of Korea's religious culture.
Sklep: Libristo.pl 122,64 zł
Just Words University of Chicago Press
Książki / Literatura obcojęzyczna
In Just Words, John M. Conley and William M. O'Barr tackle the question of how an abstract entity exerts concrete power, focusing on what has become the central issue in law and language research: what language reveals about the nature of legal power. Each chapter covers a language-based approach to a different area of the law, from the cross-examinations of victims and witnesses to the inequities of divorce mediation. In this new edition, Conley and O'Barr add two new chapters. The first looks at the ways in which ideology is embodied in language, and the second examines the impact of linguists as expert witnesses. The authors have also added a new preface in which, from the vantage point of thirty years in the field, they lay out their vision of the next generation of law and language research. Combining careful analysis of common legal events with a broad range of scholarship on language and law, Just Words is an indispensable book for both students and scholars seeking to understand the reality of the power of language in everyday legal practice.
Sklep: Libristo.pl
Sklepy zlokalizowane w miastach: Warszawa, Kraków, Łódź, Wrocław, Poznań, Gdańsk, Szczecin, Bydgoszcz, Lublin, Katowice
Szukaj w sklepach lub całym serwisie
2. Szukaj na wszystkich stronach serwisu
t1=0.047, t2=0, t3=0, t4=0, t=0.047