krainaksiazek the days of henry thoreau a biography 20107147
- znaleziono 11 produktów w 2 sklepach 244,82 zł
Książki / Literatura obcojęzyczna
The Cambridge Companion to Henry David Thoreau is intended as an accessible guide to reading and understanding the works of Thoreau. Presenting essays by a distinguished array of contributors, the Companion is a valuable resource for historical and contextual material, whether on early writings like A Week on the Concord and Merrimack Rivers, on the monumental Walden, or on his assorted journals and later books. It also serves in some ways as a biographical guide, offering new insights into his turbulent publishing career, and his brief but extraordinarily original life. In short, the Companion helps the reader come to Thoreau's writings, as he would say, 'deliberately and reservedly' by suggesting how Thoreau uses language, how his biography informs his writing, how personal and historical influences shaped his career, and how his writings function as literary works.
Sklep: Libristo.pl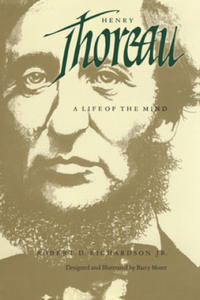 142,12 zł
Henry Thoreau University of California Press
Książki / Literatura obcojęzyczna
The two years Thoreau spent at Walden Pond and the night he spent in the Concord jail are among the most familiar features of the American intellectual landcscape. In this new biography, based on a rexamination of Thoreau's manuscripts and on a retracing of his trips, Robert Richardson offers a view of Thoreau's life and achievement in their full ninteeth-century context.
Sklep: Libristo.pl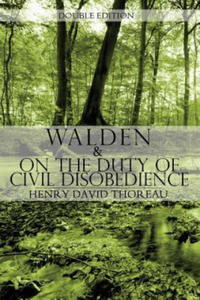 52,84 zł
Książki / Literatura obcojęzyczna
Special Double Edition: WALDEN by Henry David Thoreau is part personal declaration of independence, social experiment, voyage of spiritual discovery, satire, and manual for self-reliance. First published in 1854, it details Thoreau's experiences over the course of two years, two months, and two days in a cabin he built near Walden Pond, amidst woodland owned by his friend and mentor Ralph Waldo Emerson, near Concord, Massachusetts. CIVIL DISOBEDIENCE is an essay in which Thoreau argues that individuals should not permit governments to overrule or atrophy their consciences, and that they have a duty to avoid allowing such acquiescence to enable the government to make them the agents of injustice.
Sklep: Libristo.pl 45,06 zł
Thoreau Watkins Publishing
Książki / Literatura obcojęzyczna
This invaluable and engaging anthology captures the essence - and the charm - of Henry David Thoreau (1817 - 1862) through his writings, both formal and informal (including his journals). The Introduction and substantial Biography offer a vivid portrait of this highly influential American genius, assessing his importance in literature, politics, spirituality and the history of ideas. Then in Part One of the book, appealing extracts from his voluminous writings are presented to give a clear picture of his everyday life and his unique views on everything from Transcendent Nature to the cause of civil disobedience (in which he prepared the way for Gandhi). The prose extracts are interspersed with some of his delightful lyrical poems. Part Two presents generous extracts from Walden, an uplifting book that gives an account of living alone in a cabin on a small plot near Concord, Massachusetts, through the seasons of a single year. The book interweaves autobiography with spiritual and political philosophy and with close observations of nature - the migrations of birds, the conflicts between red and black ants, the struggle for survival that makes winter an endurance test for so many animals. Describing his experiment in 'home economics' with wonderful vividness, Thoreau shows how we can live a fulfilling life of self-reliance close to nature, showing respect for all forms of life. The selection concludes with a Bibliography offering suggestions for further reading.
Sklep: Libristo.pl 32,40 zł
Powieści i opowiadania
Blood. That
Sklep: Albertus.pl 50,02 zł
Książki / Literatura obcojęzyczna
Wife, widow, mother, survivor, the story of the last queen of Henry VIII. Catherine Parr was enjoying her freedom after her first two arranged marriages when she caught the attention of the elderly Henry VIII. The most reluctant of all Henry's wives, she offered to become his mistress rather than submit herself to the dangers of becoming Henry's queen. This only increased Henry's enthusiasm for the vibrant, intelligent young widow and Catherine was forced to abandon her handsome lover, Thomas Seymour, for the decrepit king. She quickly made her role as queen a success, providing Henry VIII with a domestic tranquillity that he had not known since the early days of his first marriage. For Henry, Catherine was a satisfactory choice but he never stopped considering a new marriage, much to Catherine's terror. Catherine is remembered as the wife who survived but, without her strength of character it could have been very different. It was a relief for Catherine when Henry finally died and she could secretly marry Thomas Seymour. Left with no role in government affairs in her widowhood, she retired to the country, spending time at her manors at Chelsea and Sudeley. It was here that her heart was broken by her discovery of a love affair between her stepdaughter, the future Elizabeth I, and her husband. She died in childbirth accusing her husband of plotting her death. Traditionally portrayed as a matronly and dutiful figure, Elizabeth Norton's new biography shows another side to Catherine. Her life was indeed one of duty but, throughout, she attempted to escape her destiny and find happiness for herself. Ultimately, Catherine was betrayed and her great love affair with Thomas Seymour turned sour.
Sklep: Libristo.pl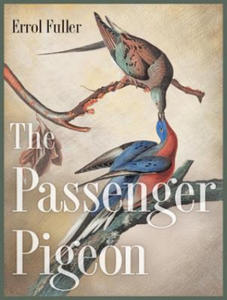 123,74 zł
Książki / Literatura obcojęzyczna
At the start of the nineteenth century, Passenger Pigeons were perhaps the most abundant birds on the planet, numbering literally in the billions. The flocks were so large and so dense that they blackened the skies, even blotting out the sun for days at a stretch. Yet by the end of the century, the most common bird in North America had vanished from the wild. In 1914, the last known representative of her species, Martha, died in a cage at the Cincinnati Zoo. This stunningly illustrated book tells the astonishing story of North America's Passenger Pigeon, a bird species that--like the Tyrannosaur, the Mammoth, and the Dodo--has become one of the great icons of extinction. Errol Fuller describes how these fast, agile, and handsomely plumaged birds were immortalized by the ornithologist and painter John James Audubon, and captured the imagination of writers such as James Fenimore Cooper, Henry David Thoreau, and Mark Twain. He shows how widespread deforestation, the demand for cheap and plentiful pigeon meat, and the indiscriminate killing of Passenger Pigeons for sport led to their catastrophic decline. Fuller provides an evocative memorial to a bird species that was once so important to the ecology of North America, and reminds us of just how fragile the natural world can be. Published in the centennial year of Martha's death, The Passenger Pigeon features rare archival images as well as haunting photos of live birds.
Sklep: Libristo.pl 223,12 zł
Książki / Literatura obcojęzyczna
Life in the woods. Creative cabin architecture. Ever since Henry David Thoreau's described his two years, two months, and two days of cabin existence at Walden Pond, Massachusetts in Walden or, Life in the Woods (1854), the idea of a refuge dwelling has seduced the modern psyche. In the past decade, as our material existence and environmental footprint has grown exponentially, architects around the globe have become particularly interested in the possibilities of the minimal, low-impact, and isolated abode. This new TASCHEN title, combining insightful text, rich photography and bright, contemporary illustrations by Marie-Laurc Cruschi, explores how this particular architectural type presents special opportunities for creative thinking. In eschewing excess, the cabin limits actual spatial intrusion to the bare essentials of living requirements, while in responding to its typically rustic setting, it foregrounds eco-friendly solutions. As such, the cabin comes to showcase some of the most inventive and forward-looking practice of contemporary architecture, with Renzo Piano, Terunobu Fujimori, Tom Kundig and many fresh young professionals all embracing such distilled sanctuary spaces. The cabins selected for this publication emphasize the variety of the genre, both in terms of usage and geography. From an artist studio on the Suffolk coast in England to eco-home huts in the Western Ghats region of India, this survey is as exciting in its international reach as it is in its array of briefs, clients, and situations. Constant throughout, however, is architectural innovation, and an inspiring sense of contemplation and coexistence as people return to nature and to a less destructive model of being in the world.
Sklep: Libristo.pl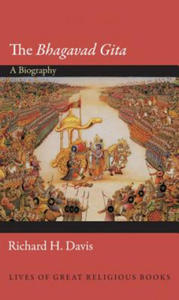 98,89 zł
Bhagavad Gita Princeton University Press
Książki / Literatura obcojęzyczna
The Bhagavad Gita, perhaps the most famous of all Indian scriptures, is universally regarded as one of the world's spiritual and literary masterpieces. Richard Davis tells the story of this venerable and enduring book, from its origins in ancient India to its reception today as a spiritual classic that has been translated into more than seventy-five languages. The Gita opens on the eve of a mighty battle, when the warrior Arjuna is overwhelmed by despair and refuses to fight. He turns to his charioteer, Krishna, who counsels him on why he must. In the dialogue that follows, Arjuna comes to realize that the true battle is for his own soul. Davis highlights the place of this legendary dialogue in classical Indian culture, and then examines how it has lived on in diverse settings and contexts. He looks at the medieval devotional traditions surrounding the divine character of Krishna and traces how the Gita traveled from India to the West, where it found admirers in such figures as Ralph Waldo Emerson, Henry David Thoreau, J. Robert Oppenheimer, and Aldous Huxley. Davis explores how Indian nationalists like Mahatma Gandhi and Swami Vivekananda used the Gita in their fight against colonial rule, and how contemporary interpreters reanimate and perform this classical work for audiences today. An essential biography of a timeless masterpiece, this book is an ideal introduction to the Gita and its insights into the struggle for self-mastery that we all must wage.
Sklep: Libristo.pl 171,44 zł
Książki / Literatura obcojęzyczna
The first literary/biographical study of Hawthorne's full career in almost forty years, Hawthorne's Habitations presents a self-divided man and writer strongly attracted to reality for its own sake and remarkably adept at rendering it yet fearful of the nothingness he intuited at its heart. Making extensive use of Hawthorne's notebooks and letters as well as nearly all of his important fiction, Robert Milder's superb intellectual biography distinguishes between "two Hawthornes," then maps them onto the physical and cultural locales that were formative for Hawthorne's character and work: Salem, Massachusetts, Hawthorne's ancestral home and ingrained point of reference; Concord, Massachusetts, where came into contact with Emerson, Thoreau, and Margaret Fuller and absorbed the Adamic spirit of the American Renaissance; England, where he served for five years as consul in Liverpool, incorporating an element of Englishness; and Italy, where he found himself, like Henry James's expatriate Americans, confronted by an older, denser civilization morally and culturally at variance with his own.
Sklep: Libristo.pl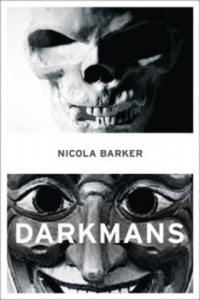 75,04 zł
Książki / Literatura obcojęzyczna
Shortlisted for the 2007 Man Booker Prize, an epic novel of startling originality which confirms Nicola Barker as one of Britain's most exciting literary talents. If history is a sick joke which keeps on repeating, then who keeps on telling it? Could it be John Scogin, Edward IV's jester, whose favourite skit was to burn people alive? Or could it be Andrew Boarde, physician to Henry VIII, who wrote John Scogin's biography? Or could it be a Kurd called Gaffar whose days are blighted by an unspeakable terror of salad? Or a beautiful bulimic with brittle bones? Or a man who guards Beckley Woods with a Samurai sword and a pregnant terrier? Darkmans is a very modern book, set in ridiculously modern Ashford, about two old-fashioned subjects: love and jealousy. And the main character? The past, creeping up on the present and whispering something quite dark into its ear. Darkmans is the third of Nicola Barker's visionary Thames Gateway novels. Following Wide Open (winner Dublin IMPAC award 2000) and Behindlings it confirms one of Britain's most original literary talents.
Sklep: Libristo.pl
Sklepy zlokalizowane w miastach: Warszawa, Kraków, Łódź, Wrocław, Poznań, Gdańsk, Szczecin, Bydgoszcz, Lublin, Katowice
Szukaj w sklepach lub całym serwisie
2. Szukaj na wszystkich stronach serwisu
t1=0.073, t2=0, t3=0, t4=0.021, t=0.073