krainaksiazek the days of henry thoreau a biography 20107147
- znaleziono 14 produktów w 3 sklepach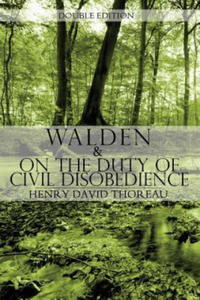 54,21 zł
Książki / Literatura obcojęzyczna
Special Double Edition: WALDEN by Henry David Thoreau is part personal declaration of independence, social experiment, voyage of spiritual discovery, satire, and manual for self-reliance. First published in 1854, it details Thoreau's experiences over the course of two years, two months, and two days in a cabin he built near Walden Pond, amidst woodland owned by his friend and mentor Ralph Waldo Emerson, near Concord, Massachusetts. CIVIL DISOBEDIENCE is an essay in which Thoreau argues that individuals should not permit governments to overrule or atrophy their consciences, and that they have a duty to avoid allowing such acquiescence to enable the government to make them the agents of injustice.
Sklep: Libristo.pl 32,40 zł
Powieści i opowiadania
Blood. That
Sklep: Albertus.pl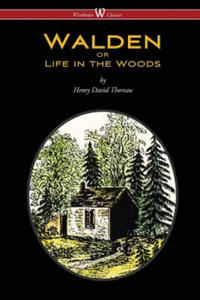 40,82 zł
Książki / Literatura obcojęzyczna
WALDEN or, Life in the Woods , by noted transcendentalist Henry David Thoreau, is a reflection upon simple living in natural surroundings. The work is part personal declaration of independence, social experiment, voyage of spiritual discovery, satire, and manual for self-reliance. First published in 1854, it details Thoreau's experiences over the course of two years, two months, and two days in a cabin he built near Walden Pond, amidst woodland owned by his friend and mentor Ralph Waldo Emerson, near Concord, Massachusetts. The book compresses the time into a single calendar year and uses passages of four seasons to symbolize human development. By immersing himself in nature, Thoreau hoped to gain a more objective understanding of society through personal introspection. Simple living and self-sufficiency were Thoreau's other goals, and the whole project was inspired by transcendentalist philosophy, a central theme of the American Romantic Period. As Thoreau made clear in his book, his cabin was not in wilderness but at the edge of town, about two miles (3 km) from his family home.
Sklep: Libristo.pl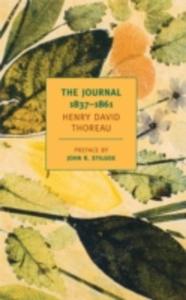 87,49 zł
Książki Obcojęzyczne>Angielskie>Literature & literary studies>Prose: non-fictionKsiążki Obcojęzyczne>Angielskie>Biography & True Storie...
Henry David Thoreau's Journal Was His Life's Work; A Treasure Trove Of Some Of The Finest Prose In English.
Sklep: Gigant.pl 53,25 zł
Książki / Literatura obcojęzyczna
Wife, widow, mother, survivor, the story of the last queen of Henry VIII. Catherine Parr was enjoying her freedom after her first two arranged marriages when she caught the attention of the elderly Henry VIII. The most reluctant of all Henry's wives, she offered to become his mistress rather than submit herself to the dangers of becoming Henry's queen. This only increased Henry's enthusiasm for the vibrant, intelligent young widow and Catherine was forced to abandon her handsome lover, Thomas Seymour, for the decrepit king. She quickly made her role as queen a success, providing Henry VIII with a domestic tranquillity that he had not known since the early days of his first marriage. For Henry, Catherine was a satisfactory choice but he never stopped considering a new marriage, much to Catherine's terror. Catherine is remembered as the wife who survived but, without her strength of character it could have been very different. It was a relief for Catherine when Henry finally died and she could secretly marry Thomas Seymour. Left with no role in government affairs in her widowhood, she retired to the country, spending time at her manors at Chelsea and Sudeley. It was here that her heart was broken by her discovery of a love affair between her stepdaughter, the future Elizabeth I, and her husband. She died in childbirth accusing her husband of plotting her death. Traditionally portrayed as a matronly and dutiful figure, Elizabeth Norton's new biography shows another side to Catherine. Her life was indeed one of duty but, throughout, she attempted to escape her destiny and find happiness for herself. Ultimately, Catherine was betrayed and her great love affair with Thomas Seymour turned sour.
Sklep: Libristo.pl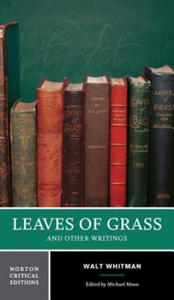 84,18 zł
Książki / Literatura obcojęzyczna
This new edition of "Leaves of Grass" inlcudes "Live Oak, with Moss" and prose selections from "Democratic Vistas" and "Specimen Days". Throughout the text, the explanatory annotations have been revised and expanded. "Whitman on His Art" presents a collection of Whitman's statements about his role as a poet taken from his notebooks, letters, conversations and newspaper articles. "Criticism" collects 18 essays, 11 of which are new to this edition, including those by: Fanny Fern, Henry David Thoreau, Anne Gilchrist, Oscar Wilde, Henry James, David S. Reynolds, Karen Sanchez-Eppler, Michael Moon, John Irwin, Allen Grossman and Betsy Erikkila. A chronology and selected bibliography and an index of titles are included.
Sklep: Libristo.pl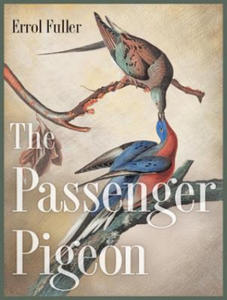 131,54 zł
Książki / Literatura obcojęzyczna
At the start of the nineteenth century, Passenger Pigeons were perhaps the most abundant birds on the planet, numbering literally in the billions. The flocks were so large and so dense that they blackened the skies, even blotting out the sun for days at a stretch. Yet by the end of the century, the most common bird in North America had vanished from the wild. In 1914, the last known representative of her species, Martha, died in a cage at the Cincinnati Zoo. This stunningly illustrated book tells the astonishing story of North America's Passenger Pigeon, a bird species that--like the Tyrannosaur, the Mammoth, and the Dodo--has become one of the great icons of extinction. Errol Fuller describes how these fast, agile, and handsomely plumaged birds were immortalized by the ornithologist and painter John James Audubon, and captured the imagination of writers such as James Fenimore Cooper, Henry David Thoreau, and Mark Twain. He shows how widespread deforestation, the demand for cheap and plentiful pigeon meat, and the indiscriminate killing of Passenger Pigeons for sport led to their catastrophic decline. Fuller provides an evocative memorial to a bird species that was once so important to the ecology of North America, and reminds us of just how fragile the natural world can be. Published in the centennial year of Martha's death, The Passenger Pigeon features rare archival images as well as haunting photos of live birds.
Sklep: Libristo.pl 561,07 zł
Książki / Literatura obcojęzyczna
At a time when the environment is of growing concern to students and general readers, nature writing is especially meaningful. This book profiles the literary careers of 52 early American nature writers, such as John James Audubon, Ralph Waldo Emerson, Caroline Stansbury Kirkland, Thomas Jefferson, Henry David Thoreau, and Mabel Osgood Wright. Each entry is written by an expert contributor and discusses the writer's life and works. Entries close with primary and secondary bibliographies, and the encyclopedia ends with suggestions for further reading. Global warming, pollution, and other issues have made the environment a topic of constant discussion these days. Many environmental concerns were treated by early American nature writers, who recognized the beauty of the natural world in an age of commercial expansion. Some of the most famous writers of the 18th and 19th centuries wrote about nature, and their works are stylistic masterpieces. At a time when students are being encouraged to read and write about nonfiction, these masterworks of early American nature writing are all the more important. This book gives students and general readers a welcome introduction to early American nature writers.
Sklep: Libristo.pl 44,32 zł
Książki / Literatura obcojęzyczna
Civil Disobedience and Other Essays is a collection of some of Henry David Thoreau's most important essays. Contained in this volume are the following essays: Civil Disobedience, Natural History of Massachusetts, A Walk to Wachusett, The Landlord, A Winter Walk, The Succession of Forest Trees, Walking, Autumnal Tints, Wild Apples, Night and Moonlight, Aulus Persius Flaccus, Herald of Freedom, Life Without Principle, Paradise (to be) Regained, A Plea for John Brown, The Last Days of John Brown, After the Death of John Brown, The Service, Slavery in Massachusetts, and Wendell Phillips Before Concord Lyceum.
Sklep: Libristo.pl 237,24 zł
Książki / Literatura obcojęzyczna
Life in the woods. Creative cabin architecture. Ever since Henry David Thoreau's described his two years, two months, and two days of cabin existence at Walden Pond, Massachusetts in Walden or, Life in the Woods (1854), the idea of a refuge dwelling has seduced the modern psyche. In the past decade, as our material existence and environmental footprint has grown exponentially, architects around the globe have become particularly interested in the possibilities of the minimal, low-impact, and isolated abode. This new TASCHEN title, combining insightful text, rich photography and bright, contemporary illustrations by Marie-Laurc Cruschi, explores how this particular architectural type presents special opportunities for creative thinking. In eschewing excess, the cabin limits actual spatial intrusion to the bare essentials of living requirements, while in responding to its typically rustic setting, it foregrounds eco-friendly solutions. As such, the cabin comes to showcase some of the most inventive and forward-looking practice of contemporary architecture, with Renzo Piano, Terunobu Fujimori, Tom Kundig and many fresh young professionals all embracing such distilled sanctuary spaces. The cabins selected for this publication emphasize the variety of the genre, both in terms of usage and geography. From an artist studio on the Suffolk coast in England to eco-home huts in the Western Ghats region of India, this survey is as exciting in its international reach as it is in its array of briefs, clients, and situations. Constant throughout, however, is architectural innovation, and an inspiring sense of contemplation and coexistence as people return to nature and to a less destructive model of being in the world.
Sklep: Libristo.pl 25,99 zł
Książki Obcojęzyczne>Angielskie>Humanities>Philosophy>Social & political philosophyKsiążki Obcojęzyczne>Angielskie>Literature & lite...
Walden Is His Autobiographical Record Of His Life Of Relative Isolation At Walden Pond, But It Is Also A Work Of Detailed Natural History And The Expression Of A Philosophy Of Life By A Deeply Poetic Sensibility. His Essay, 'Civil Disobedience', Has Over The 150 Or So Years Since Its Publication Exerted An Enormous Influence.
Sklep: Gigant.pl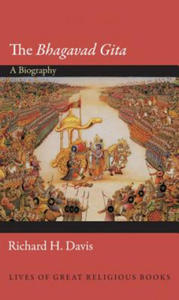 105,23 zł
Bhagavad Gita Princeton University Press
Książki / Literatura obcojęzyczna
The Bhagavad Gita, perhaps the most famous of all Indian scriptures, is universally regarded as one of the world's spiritual and literary masterpieces. Richard Davis tells the story of this venerable and enduring book, from its origins in ancient India to its reception today as a spiritual classic that has been translated into more than seventy-five languages. The Gita opens on the eve of a mighty battle, when the warrior Arjuna is overwhelmed by despair and refuses to fight. He turns to his charioteer, Krishna, who counsels him on why he must. In the dialogue that follows, Arjuna comes to realize that the true battle is for his own soul. Davis highlights the place of this legendary dialogue in classical Indian culture, and then examines how it has lived on in diverse settings and contexts. He looks at the medieval devotional traditions surrounding the divine character of Krishna and traces how the Gita traveled from India to the West, where it found admirers in such figures as Ralph Waldo Emerson, Henry David Thoreau, J. Robert Oppenheimer, and Aldous Huxley. Davis explores how Indian nationalists like Mahatma Gandhi and Swami Vivekananda used the Gita in their fight against colonial rule, and how contemporary interpreters reanimate and perform this classical work for audiences today. An essential biography of a timeless masterpiece, this book is an ideal introduction to the Gita and its insights into the struggle for self-mastery that we all must wage.
Sklep: Libristo.pl 141,90 zł
Hap Arnold Regnery Publishing Inc
Książki / Literatura obcojęzyczna
General Henry Harley "Hap" Arnold is widely considered the father of the United States Air Force. But his long list of accomplishments doesn't begin or end there. He was also the first and only five-star general of the US Air Force; one of the first US military aviators; the first American to carry air mail; and the architect of the war-winning air strategy of World War II. In this new biography of one of the American military's most towering figures, author Bill Yenne weaves the story of Hap Arnold's life, from his youthful days as a cunning prankster to his sunset career as an elder statesman. All along, Yenne unfolds General Arnold's life like the adventure story it is. A bold advocate for technological advancement, Hap Arnold was a powerful character in the golden age of aviation, an innovative warrior in the conflict that defined the modern era, and the creator of an entirely new branch of the US military. Hap Arnold: The General Who Invented the US Air Force is a page-turning adventure biography for history buffs, aviation enthusiasts, and anyone interested in the events that shaped America and the world in the first half of the twentieth century.
Sklep: Libristo.pl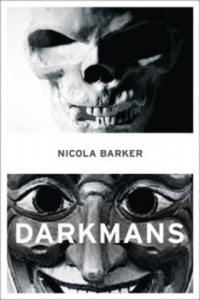 53,25 zł
Książki / Literatura obcojęzyczna
Shortlisted for the 2007 Man Booker Prize, an epic novel of startling originality which confirms Nicola Barker as one of Britain's most exciting literary talents. If history is a sick joke which keeps on repeating, then who keeps on telling it? Could it be John Scogin, Edward IV's jester, whose favourite skit was to burn people alive? Or could it be Andrew Boarde, physician to Henry VIII, who wrote John Scogin's biography? Or could it be a Kurd called Gaffar whose days are blighted by an unspeakable terror of salad? Or a beautiful bulimic with brittle bones? Or a man who guards Beckley Woods with a Samurai sword and a pregnant terrier? Darkmans is a very modern book, set in ridiculously modern Ashford, about two old-fashioned subjects: love and jealousy. And the main character? The past, creeping up on the present and whispering something quite dark into its ear. Darkmans is the third of Nicola Barker's visionary Thames Gateway novels. Following Wide Open (winner Dublin IMPAC award 2000) and Behindlings it confirms one of Britain's most original literary talents.
Sklep: Libristo.pl
Sklepy zlokalizowane w miastach: Warszawa, Kraków, Łódź, Wrocław, Poznań, Gdańsk, Szczecin, Bydgoszcz, Lublin, Katowice
Szukaj w sklepach lub całym serwisie
2. Szukaj na wszystkich stronach serwisu
t1=0.049, t2=0, t3=0, t4=0, t=0.049