krainaksiazek the energy landscape in the republic of south africa 20045211
- znaleziono 7 produktów w 4 sklepach 57,86 zł
Książki / Literatura obcojęzyczna
According to current projections, India will overtake China to become the most populous country on Earth by 2050. Its 1.6 billion people will live in the world's second-largest economy, after China but ahead of the United States and the European Union. A democracy and an open society compared to China, India's destiny matters deeply to a West whose influence in shaping the 21st century will decline as that of these two Asian giants and other emerging economies in Africa and Latin America rise. In India in the 21st Century, Mira Kamdar, a fellow at the Asia Society and the World Policy Institute and an award-winning author, offers readers an introduction to India today in all its complexity. An ancient civilization tracing its roots back 5,000 years, the Republic of India was the first of Europe's former colonies to gain independence in the mid-20th century. With institutions of governance and a legal system inherited from the British, as well as the English language, India has the potential to function as a "bridge nation" between Asia and the West, between the advanced economies of the global North and the developing countries of the South. As such, India is set to play a critical role in how our world evolves during the coming decades. In a concise question-and-answer format, Kamdar addresses India's history, including its colonial legacy and independence movement; the political and social structures in place today; its rapidly growing economy and financial system; the geopolitical landscape of the 21st century and India's place in global politics; and the environmental concerns faced by the country, among other topics. She explores India's contradictions and complications, from its worringly narrow politics of patronage to its willingness to censor information by banning books and controlling internet content. At the same time, Kamdar celebrates the merging of India's muticultural landscape and deep artistic and intellectual heritage with the dawning of the Information Age and the expansion of mass media, which have made it one of the world's 21st-century cultural powerhouses. With clarity and balance, Kamdar brings her in-depth knowledge of the country and eloquent writing style to bear in this focused and incisive addition to Oxford's highly successful What Everyone Needs to Know series.
Sklep: Libristo.pl 283,06 zł
Książki / Literatura obcojęzyczna
An architectural trip around the world in eight striking reports.§Summer residences in the Dominican Republic, South Africa, St. Barth s and Fire Island, but also a contemporary, extremely simply designed country house in Flanders, a restored twelfth-century convent in the South of France, a majestic palace in Marrakech and a house with breathtaking mountain views in Switzerland.§Restored by architects and interior specialists from all corners of the globe, the houses featured in this book still have one important thing in common: the continual search for peace and serenity in architecture and interior design, in symbiosis with the surrounding landscape and out of respect for history and local traditions.
Sklep: Libristo.pl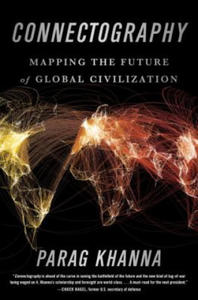 139,45 zł
Książki / Literatura obcojęzyczna
From the visionary bestselling author of The Second World and How to Run the World comes a bracing and authoritative guide to a future shaped less by national borders than by global supply chains, a world in which the most connected powers-and people-will win.§§Connectivity is the most revolutionary force of the twenty-first century. Mankind is reengineering the planet, investing up to ten trillion dollars per year in transportation, energy, and communications infrastructure linking the world's burgeoning mega-cities together. This has profound consequences for geopolitics, economics, demographics, the environment, and social identity. Connectivity, not geography, is our destiny.§§In Connectography, visionary strategist Parag Khanna travels from Ukraine to Iran, Mongolia to North Korea, Pakistan to Nigeria, and across the Arctic Circle and the South China Sea to explain the rapid and unprecedented changes affecting every part of the planet. He shows how militaries are deployed to protect supply chains as much as borders, and how nations are less at war over territory than engaged in tugs-of-war over pipelines, railways, shipping lanes, and Internet cables. The new arms race is to connect to the most markets-a race China is now winning, having launched a wave of infrastructure investments to unite Eurasia around its new Silk Roads. The United States can only regain ground by fusing with its neighbors into a super-continental North American Union of shared resources and prosperity.§§Connectography offers a unique and hopeful vision for the future. Khanna argues that new energy discoveries and technologies have eliminated the need for resource wars; ambitious transport corridors and power grids are unscrambling Africa's fraught colonial borders; even the Arab world is evolving a more peaceful map as it builds resource and trade routes across its war-torn landscape. At the same time, thriving hubs such as Singapore and Dubai are injecting dynamism into young and heavily populated regions, cyber-communities empower commerce across vast distances, and the world's ballooning financial assets are being wisely invested into building an inclusive global society. Beneath the chaos of a world that appears to be falling apart is a new foundation of connectivity pulling it together.§§Advance praise for Connectography §§"Ahead of the curve in seeing the battlefield of the future, and the new kind of tug-of-war being waged on it. Parag Khanna's scholarship and foresight are world-class. A must-read for the next president." -Chuck Hagel, former U.S. secretary of defense§§"This bold reframing is an exciting addition to our ongoing debate about geopolitics and the future of globalization." -Dominic Barton, global managing partner, McKinsey & Company§§"Gives the reader an amazing new perspective on human society, bypassing the timeworn categories and frameworks we usually use. A must-read for anyone who wants to understand the future of humanity." -Sandy Pentland, professor, MIT Media Lab§§"Reading Connectography is a real adventure. The expert knowledge of Khanna has produced a comprehensive and fascinating book anchored in geography but extending to every field that connects people around the globe." -Mark Mobius, executive chairman, Templeton Emerging Markets Group§§"Khanna's latest book provides an invaluable guide to the volatile, confusing worlds of early twenty-first-century geopolitics." -Neil Brenner, director, Urban Theory Lab, Harvard University Graduate School of Design
Sklep: Libristo.pl 53,21 zł
Książki / Literatura obcojęzyczna
Joan McAllistair is about to embark on the 'Trip of a Lifetime' with her daughter Eloise; a journey back to her childhood South Africa and the family homestead in the old Boer Republic of the Orange Free State. For Eloise, the trip is partly a gift, partly a means of assuaging her guilt at moving her mother into a care home. For Joan, the discovery of her grandmother's journal transports her to the troubled times of the Anglo-Boer war. Eloise, in the meantime, has gambled her business's entire fortune on a promise made by an old lover. As their stories unravel, Joan takes increasing refuge in the landscape of her mind - in journeys to her own past. She also finds an unexpected friend in a lonely teenager who shares her fascination with history.
Sklep: Libristo.pl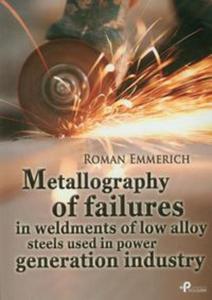 53,40 zł
Wydawnictwa naukowe i popularno-naukoweTechnika
Roman Emmerich PhD, graduate of Metallurgical Department, University of Mining and Metallurgy in Cracow, Poland. After graduation Roman worked for steelworks as a manager of the non destructive techniques labs. Later he worked at the Institute of Nuclear Techniques of the University of Mining and Metallurgy in Cracow, Poland. As an expert of Atomic Energy Agency in Vienna, Austria, he left for Malesia. Because of the Martial Law that was enforced in Poland, he didn?t return to Cracow and was employed by the Electricity Supply Commision (Eskom) in the Republic of South Africa as the manager of the lab of non destructive testing techniques. Currently retired.
Sklep: Booknet.net.pl 51,08 zł
Książki naukowe>Technika i inżynieria
Roman Emmerich PhD, graduate of Metallurgical Department, University of Mining and Metallurgy in Cracow, Poland. After graduation Roman worked for steelworks as a manager of the non destructive techniques labs. Later he worked at the Institute of Nuclear Techniques of the University of Mining and Metallurgy in Cracow, Poland. As an expert of Atomic Energy Agency in Vienna, Austria, he left for Malesia. Because of the Martial Law that was enforced in Poland, he didn
Sklep: Madbooks.pl 52,00 zł
Książki techniczne>Technika. Mechanika techniczna
Roman Emmerich PhD, graduate of Metallurgical Department, University of Mining and Metallurgy in Cracow, Poland. After graduation Roman worked for steelworks as a manager of the non destructive techniques labs. Later he worked at the Institute of Nuclear Techniques of the University of Mining and Metallurgy in Cracow, Poland. As an expert of Atomic Energy Agency in Vienna, Austria, he left for Malesia. Because of the Martial Law that was enforced in Poland, he didn
Sklep: Bonusmedia
Sklepy zlokalizowane w miastach: Warszawa, Kraków, Łódź, Wrocław, Poznań, Gdańsk, Szczecin, Bydgoszcz, Lublin, Katowice
Szukaj w sklepach lub całym serwisie
2. Szukaj na wszystkich stronach serwisu
t1=0.052, t2=0, t3=0, t4=0.017, t=0.052