krainaksiazek the modern sales system 20111609
- znaleziono 4 produkty w 2 sklepach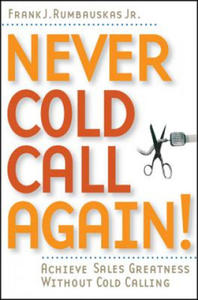 93,83 zł
Książki / Literatura obcojęzyczna
"Cold calling is the lowest percentage of sales call success. If you invest the same amount of time in reading this book as you do in cold calling, your success percentage and your income will skyrocket."- Jeffrey Gitomer, Author, Little Red Book of Selling "You can never get enough of a good thing! Read this book and USE its contents!"- Anthony Parinello, Author, Selling to Vito and Stop Cold Calling Forever Salespeople everywhere are learning the hard way that cold calling doesn't work anymore. Yet, millions of salespeople are stuck in the past, using twentieth-century sales techniques to try to lure twenty-first century customers. There has to be an easier way to find prospects - and there is. Today's most successful salespeople are using modern technology to bring prospects to them, rather than fishing for prospects over the phone or knocking on doors. Never Cold Call Again offers practical, step-by-step alternatives to traditional cold calling for salespeople, small business owners, and independent professionals who are actively building a client base. The Information Age presents endless opportunities for finding leads without cold calling. In fact, Frank Rumbauskas's system brings prospects to the salesperson, rather than the other way around. Readers will find unbeatable sales advice on effective self-promotion, generating endless leads, how to win prospects using e-mail, prospecting on the Web, networking, developing effective proposals, and much more. Frank J. Rumbauskas Jr. (Phoenix, AZ) provides marketing consultation and coaching services to firms who wish to provide qualified leads to their sales force rather than have them spend productive work time cold calling. He is the author of the self-published hit Cold Calling Is a Waste of Time (0-9765163-0-6).
Sklep: Libristo.pl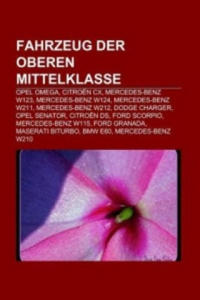 576,52 zł
Książki / Literatura obcojęzyczna
Quelle: Wikipedia. Seiten: 797. Nicht dargestellt. Kapitel: Opel Omega, Citroën Cx, Mercedes-Benz W123, Mercedes-Benz W124, Mercedes-Benz W211, Mercedes-Benz W212, Dodge Charger, Opel Senator, Citroën Ds, Ford Scorpio, Mercedes-Benz W115, Ford Granada, Maserati Biturbo, Bmw E60, Mercedes-Benz W210, Opel Rekord E, Lancia Kappa Coupé, Opel Commodore, Hyundai Genesis, Bmw F10, Opel Omega A, Opel Omega B, Talbot-Simca 1610, Bmw E39, Fiat Croma, Audi 100 C2, Lancia Thema, Rover 800er-Serie, Vw Typ 4, Opel Rekord C, Saab 9-5, Bmw E34, Audi 100 C1, Nsu Ro 80, Audi 100 C3, Audi 200, Audi A6 C5, Peugeot 504, Volvo S80, Bmw M5, Cadillac Cts, Opel Rekord B, skoda Superb Ii, Bmw E28, Audi Rs6, Citroën Xm, Chrysler 300 Letter Series, Opel Rekord A, Hyundai Grandeur, Bmw 5er Gran Turismo, Alfa Romeo 164, Rover Sd1, Audi A6 C6, Renault Vel Satis, Bmw E12, Opel Rekord D, Volvo Serie 900, Mercedes-Benz Cls-Klasse, Audi S6, Audi A6 C4, Cadillac Seville, Honda Legend, Peugeot 607, Jaguar Xf, Saab 9000, Audi 5000, Volvo Serie 700, Renault 20, Alfa Romeo 166, Nissan Maxima, Peugeot 505, Jaguar S-Type, Volvo 760, Dodge Magnum, Alfa Romeo Alfa 6, Gaz 31 Wolga, Volvo 780, Vauxhall Carlton, Citroën C6, Mazda 929, Renault 25, Alpina B5, Audi 100 C4, Renault Safrane, Mazda Xedos 9, Mercedes-Benz E-Klasse, Chrysler 300 Non-Letter Series, Chevrolet Omega, Buick Lacrosse, Renault 30, Bmw E63, Volvo 740, Toyota Crown, Peugeot 604, Opel Olympia Rekord, Peugeot 605, Obere Mittelklasse, Volvo S70, Kia Opirus, Bmw M6, Toyota Avalon, Brabus E V12, Pontiac G8, Tesla Model S, Mg 7, żfini Ms-8, Mazda Road Pacer Ap, Brabus Rocket, Lotus Omega, Peugeot 601, Alpina B10 Biturbo, Alfa Romeo 90, Mitsubishi Sigma, Cadillac Sts, Gaz 24 Wolga, Kia Cadenza, Talbot Tagora, Chrysler 300m, Renault Frégate, Renault Latitude, Nissan Pintara, Mitsubishi Sapporo, Mazda Luce, Chrysler-Simca 1610, Chrysler-Simca 2l, Talbot-Simca 2l, Chrysler 160, Chrysler 180, Chrysler 2l, Duesen Bayern Mystar, Duesen Bayern Agnes, żfini Ms-6, Bmw 532, Bmw 116, Bmw 118, Bmw 120, Bmw 121, Bmw E64, Bmw E61, Bmw E66, Bmw E52, Bmw E83, Bmw F02, Toyota Scepter, Vauxhall Omega. Auszug: The Citroën CX is an automobile produced by the French automaker Citroën from 1974 to 1991. Citroën sold nearly 1.2 million CXs during its 16 years of production. The CX was voted European Car of the Year in 1975. It is considered by some enthusiasts as the last "real Citroën" before Peugeot took control of the company in 1976. "Real Citroën" refers to the trademark avant garde technical and design innovation, prized by marque loyalists. Available models were a four-door fastback, a station wagon (estate), and a long-wheelbase model built on the break chassis. The CX employed Citroën's unique hydropneumatic self-leveling suspension system. The CX was initially a huge sales success in Europe, producing a little over 132,000 units in 1978. It accrued new customers beyond the loyal Citroën DS customer base and brought the technology of the advanced, but somewhat impractical Citroën SM to the masses. Unlike its principal competitors, the CX did not have worldwide distribution - the cost of development and improvements had to be met from a geographically small sales base. The CX's flowing lines and sharp Kamm tail were designed by auto stylist Robert Opron, drawing upon its precursor DS. Mechanically, the car was one of the most modern of its time, combining Citroën's unique hydro-pneumatic integral self-leveling suspension, speed-adjustable DIRAVI power steering (first introduced on the Citroen SM), and a unique interior design that did...
Sklep: Libristo.pl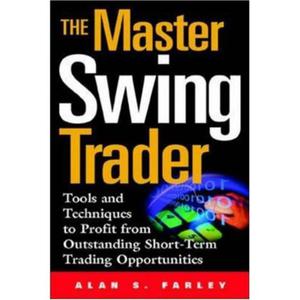 199,40 zł
Literatura anglojęzyczna
Podana cena książki jest orientacyjna, zależy od kilku czynników. Po zakupie obsługa sklepu skontaktuje się, jeśli konieczna będzie dopłata. Book Description Swing trading is gaining popularity as a powerful method to increase returns
Sklep: Maklerska.pl 259,73 zł
Książki / Literatura obcojęzyczna
End-to-End QoS Network Design Quality of Service for Rich-Media & Cloud Networks Second Edition New best practices, technical strategies, and proven designs for maximizing QoS in complex networks This authoritative guide to deploying, managing, and optimizing QoS with Cisco technologies has been thoroughly revamped to reflect the newest applications, best practices, hardware, software, and tools for modern networks. This new edition focuses on complex traffic mixes with increased usage of mobile devices, wireless network access, advanced communications, and video. It reflects the growing heterogeneity of video traffic, including passive streaming video, interactive video, and immersive videoconferences. It also addresses shifting bandwidth constraints and congestion points; improved hardware, software, and tools; and emerging QoS applications in network security. The authors first introduce QoS technologies in high-to-mid-level technical detail, including protocols, tools, and relevant standards. They examine new QoS demands and requirements, identify reasons to reevaluate current QoS designs, and present new strategic design recommendations. Next, drawing on extensive experience, they offer deep technical detail on campus wired and wireless QoS design; next-generation wiring closets; QoS design for data centers, Internet edge, WAN edge, and branches; QoS for IPsec VPNs, and more. Tim Szigeti, CCIE No. 9794 is a Senior Technical Leader in the Cisco System Design Unit. He has specialized in QoS for the past 15 years and authored Cisco TelePresence Fundamentals. Robert Barton, CCIE No. 6660 (R&S and Security), CCDE No. 2013::6 is a Senior Systems Engineer in the Cisco Canada Public Sector Operation. A registered Professional Engineer (P. Eng), he has 15 years of IT experience and is primarily focused on wireless and security architectures. Christina Hattingh spent 13 years as Senior Member of Technical Staff in Unified Communications (UC) in Cisco's Services Routing Technology Group (SRTG). There, she spoke at Cisco conferences, trained sales staff and partners, authored books, and advised customers. Kenneth Briley, Jr., CCIE No. 9754, is a Technical Lead in the Cisco Network Operating Systems Technology Group. With more than a decade of QoS design/implementation experience, he is currently focused on converging wired and wireless QoS. n Master a proven, step-by-step best-practice approach to successful QoS deployment n Implement Cisco-validated designs related to new and emerging applications n Apply best practices for classification, marking, policing, shaping, markdown, and congestion management/avoidance n Leverage the new Cisco Application Visibility and Control feature-set to perform deep-packet inspection to recognize more than 1000 different applications n Use Medianet architecture elements specific to QoS configuration, monitoring, and control n Optimize QoS in rich-media campus networks using the Cisco Catalyst 3750, Catalyst 4500, and Catalyst 6500 n Design wireless networks to support voice and video using a Cisco centralized or converged access WLAN n Achieve zero packet loss in GE/10GE/40GE/100GE data center networks n Implement QoS virtual access data center designs with the Cisco Nexus 1000V n Optimize QoS at the enterprise customer edge n Achieve extraordinary levels of QoS in service provider edge networks n Utilize new industry standards and QoS technologies, including IETF RFC 4594, IEEE 802. 1Q-2005, HQF, and NBAR2 This book is part of the Networking Technology Series from Cisco Press(R), which offers networking professionals valuable information for constructing efficient networks, understanding new technologies, and building successful careers.
Sklep: Libristo.pl
Sklepy zlokalizowane w miastach: Warszawa, Kraków, Łódź, Wrocław, Poznań, Gdańsk, Szczecin, Bydgoszcz, Lublin, Katowice
Szukaj w sklepach lub całym serwisie
2. Szukaj na wszystkich stronach serwisu
t1=0.025, t2=0, t3=0, t4=0.024, t=0.025