krainaksiazek the princess craft book 15 things a princess can t do without 20123078
- znaleziono 4 produkty w 2 sklepach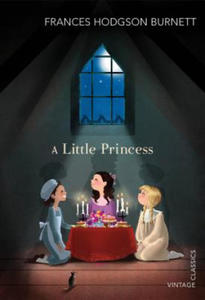 29,80 zł
Książki / Literatura obcojęzyczna
'I pretend I am a princess, so that I can try and behave like one' Without her beloved father and miles from home, it is very hard for Sara Crewe to like her new life at boarding school. Luckily Sara is always dreaming up wonderful things and her power of telling stories wins her lots of friends. When a letter arrives that brings disastrous news, the wicked headmistress Miss Minchin forces Sara to become a servant. Her lovely clothes and toys are taken away from her. She must work from dawn until midnight. How will Sara cope with her new found poverty? Can her imagination help her overcome this horrible situation? BACKSTORY: Read why Jacqueline Wilson loves this book and find out which pupil of Sara's school you are most like.
Sklep: Libristo.pl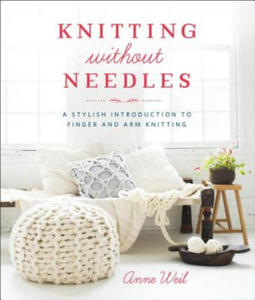 92,82 zł
Książki / Literatura obcojęzyczna
Who knew you could actually knit "without "needles? Put down those complicated knitting projects that take forever to finish. "Knitting Without Needles" brings cool home, gifts, and clothing accessories--cowls, totes, rugs, poufs, scarves, and more--within arm s reach. An all-in-one resource for a new kind of craft, this book shows you how to loop yarn with your fingers or your forearms with thirty patterns that are simple to follow and produce stylish results. Best of all, many of them knit up fast in less than an hour! Even if you ve never picked up knitting needles, you can easily master the techniques to make fun knits with kids and for kids (a princess crown, baby booties) and even last-minute gifts (a statement necklace for your fashionista friend). With stunning photography, plenty of step-by-step photos, and a detailed resource section, "Knitting Without Needles" is your go-to for a new way to knit."
Sklep: Libristo.pl 679,92 zł
Muzyka>Klasyczna
CD 1: SCHEHERAZADE Op.35 - SYMPHONIC SUITE AFTER A THOUSAND AND ONE NIGHTS 1 I. The Sea And Sinbad's Ship 9'26 2 II. The Story Of The Kalendar Prince 12'20 3 III. The Young Prince And The Young Princess 10'22 4 IV. Festival At Baghdad - The Sea - Shipwreck - Conclusion 11'27 5 Sadko - Musical Picture Op.5 11'26 6 Sadko - Song Of India 3'30 Total Time: 58'35 Armenian Philharmonic Orchestra - Loris Tjeknavorian CD 2: THE TSAR'S BRIDE - OVERTURE - FANTASIA ON SERBIAN THEMES SYMPHONIES NOS. 1 & 2 'ANTAR' 1 The Tsar's Bride - Overture 6'18 2 Fantasia On Serbian Themes Op.6 7'11 SYMPHONY NO.1 IN E MINOR Op.1 3 I. Largo Assai - Allegro 9'19 4 II. Andante Tranquillo 8'28 5 III. Scherzo: Vivace 5'02 6 IV. Allegro Assai 6'54 SYMPHONY NO.2 Op.9 'ANTAR' 7 I. Largo - Allegro Giocoso 11'59 8 II. Allegro - Molto Allegro - Allargando 5'11 9 III. Allegro Risoluto Alla Marcia 5'35 10 IV. Allegretto Vivace 8'51 Total Time: 75'15 Philharmonia Orchestra - Yondani Butt CD 3: 1 OVERTURE ON THREE RUSSIAN THEMES Op.28* 11'40 SYMPHONY NO.3 IN C Op.32 2 I. Moderato Assai - Allegro 12'06 3 II. Scherzo: Vivo 4'58 4 III. Andante 8'00 5 IV. Allegro Con Spirito 5'06 6 SKAZKA Op.29 (Fairytale) 15'54 Total Time: 58'06 London Symphony Orchestra *Philharmonia Orchestra - Yondani Butt CD 4: THE GOLDEN COCKEREL - SUITE (arr. Alexander Glazunov & Maximilian Steinberg) 1 I. King Dodon In His Palace 10'05 2 II. King Dodon On The Battlefield 3'52 3 III. King Dodon And The Queen Of Shemakha 7'02 4 IV. The Marriage Feast And Lamentable End Of King Dodon 5'17 TALE OF TSAR SALTAN - SUITE OP.57 5 I. The Tsar's Farewell And Departure 4'51 6 II. The Tsarina In A Barrel At Sea 5'27 7 III. The Three Wonders 8'00 8 Flight Of The Bumblebee (Tale Of Tsar Saltan) 1'13 Christmas Eve - Suite 9 I. Holy Night 5'40 10 II. Games And Dances Of The Stars - Mazurka - 5'49 The Sixth Comet - Csardas And Rain Of The Falling Stars 11 III. The Devil's Christmas 5'50 12 IV. Polonaise 6'07 13 V. Procession To Midnight Mass And Carols 6'05 Total Time: 76'00 Armenian Philharmonic Orchestra Loris Tjeknavorian CD 5: THE LEGEND OF THE INVISIBLE CITY OF KITEZH - SUITE 1 I. Prelude - Hymn To Nature 4'29 2 II. Bridal Procession 3'27 3 III. Tartar Invasion And The Battle Of Kerzenets 4'24 4 IV. Death Of Frevronya And Apotheosis 10'44 PAN VOYEVODA - SUITE Op.59 5 I. Introduction 3'30 6 II. Krakowiak 3'26 7 III. Nocturne 4'30 8 IV. Mazurka 4'53 9 V. Polonaise 6'23 PIANO CONCERTO IN C SHARP MINOR Op.30 10 I. Moderato - Allegretto Quasi Polacca - 6'17 11 II. Andante Mosso 4'11 12 III. Allegro 3'52 Total Time: 60'22 Leningrad Philharmonic Orchestra / Evgeny Mravinsky (1-4) Bolshoi Theatre Orchestra / Evgeny Svetlanov (5-9) Sviatoslav Richter Piano Moscow Youth Symphony Orchestra / Kirill Kondrashin (10-12) CD 6: PIANO TRIO IN C MINOR (completed In 1939 By Maximilian Steinberg) 1 I. Allegro 10'35 2 II. Allegro 4'25 3 III. Adagio 9'17 4 IV. Adagio - Allegro Assai 12'51 QUINTET IN B FLAT 5 I. Allegro Con Brio 7'29 6 II. Andante 8'13 7 III. Rondo: Allegretto 9'42 Total Time: 62,42 Oistrakh Trio (1-4) David Oistrakh Violin Sviatoslav Knushevitsky Cello Lev Oborin Piano Felicja Blumental Piano (5-7) Members Of The New Philharmonia Wind Ensemble, London Gareth Morris Flute John McCaw Clarinet Nicolas Busch Horn Gwydion Brook Bassoon CD 7: 4 SONGS Op.2 1 1. Lean Thy Cheek To Mine 1'04 Heine, Trans. M. Mikhaylov 2 2. Eastern Song: Enslaved By The Rose, The Nightingale A. Kol'tsov 3 3. Lullaby L. May 4 4. From My Tears Heine, Trans. Mikhaylov 4 SONGS Op.3 5 1. The Pine And The Palm Heine, Trans. Mikhaylov 6 2. Southern Night N. Shcherbina 7 3. The Golden Cloud Has Slept Lermontov 8 4. On The Hills Of Georgia Pushkin 4 SONGS Op.4 9 1. What Is My Name To Thee? Pushkin 10 2. The Messenger Heine, Trans. Mikhaylov 11 3. In The Dark The Nightingale Is Silent I. Nikitin 12 4. Quietly Evening Falls A. Fet 4 SONGS Op.7 13 1. My Voice For Thee Is Sweet And Languid Pushkin 14 2. Hebrew Song L. Mey 15 3. The Mermaid Of Lake Switez A. Mickiewicz, Trans. Mey 16 4. Thy Glance Is Radiant As The Heavens Lermontov 6 SONGS Op.8 17 1. Where Thou Art, My Thought Flies To Thee Unknown 18 2. Night A. Pleshcheyev 19 3. The Secret After Chamisso 20 4. Arise, Come Down Mey 21 5. In The Kingdom Of Roses And Wine 22 6. I Believe, I Am Loved Pushkin 2 SONGS Op.25 Heine, Trans. Mikhaylov 23 1. To My Song 24 2. When I Gaze Into Thy Eyes 4 SONGS Op.26 25 1. In Moment To Delight Devoted Byron, Trans. I. Kozlov 26 2. Evocation Pushkin 27 3. For The Shores Of Thy Native Land Pushkin 28 4. Zuleika's Song Byron, Trans. I. Kozlov Total Time: 63'43 Natalia Gerasimova Soprano Vladimir Skanavi Piano (2, 3, 12, 15, 19) Marina Choutova Mezzo-soprano Elena Tcheglakova Piano (5-6, 13-14, 17-18, 28) Alexei Martinov Tenor Aristote Konstantinidi Piano (4, 8, 9, 11, 21, 24-25) Mikhail Lanskoi Baritone Ilya Scheps Piano (1, 16, 20, 22, 26-27) Sergei Baikov Bass Ilya Scheps Piano (7, 10, 23) CD 8: 4 SONGS Op.27 1 1. Softly The Spirit Flew Up To Heaven A.K. Tolstoy 2 2. Echo F. Coppee, Trans. S. Andreyevsky 3 3. Thou And You Pushkin 4 4. Forgive! Remember Not These Tearful Days N. Nekrasov 4 SONGS Op.39 A.K. Tolstoy 5 1. Oh, If Thou Couldst For One Moment 6 2. The West Dies Out In The Pallid Rose 7 3. Silence Descends On The Golden Cornfields 8 4. Sleep, My Poor Friend 4 SONGS Op.40 9 1. When The Golden Cornfield Waves Lermontov 10 2. Across The Midnight Sky Lermontov 3'08 11 3. Of What I Dream In The Quiet Night A. Maykov 12 4. I Waited For Thee In The Grotto At The Appointed Hour A. Maykov 4 SONGS Op.41 13 1. Sun Of The Sleepless A.K. Tolstoy After Byron 14 2. I Am Unhappy Lermontov 15 3. I Love Thee, Moon (Melody From The Banks Of The Ganges) Maykov 16 4. Look In Thy Garden Maykov 4 SONGS Op.42 17 1. A Whisper, A Gentle Breath Fet 18 2. I Have Come To Greet Thee Fet 19 3. The Clouds Begin To Scatter (Elegy) Pushkin 20 4. My Spoiled Darling Mickiewicz, Trans. Mey 4 SONGS Op.43 'Vesnoy' (In Spring) 21 1. The Lark Sings Louder A.K. Tolstoy 22 2. Not The Wind, Blowing From The Heights A.K. Tolstoy 23 3. Cool And Fragrant Is Thy Garland Fet 24 4. Early Spring A.K. Tolstoy Total Time: 52'14 Natalia Gerasimova Soprano Vladimir Skanavi Piano (1, 4, 11, 19, 21-22) Alexei Martinov Tenor Aristote Konstantinidi Piano (3, 13, 15-18, 20, 23-24) Mikhail Lanskoi Baritone Ilya Scheps Piano Sergei Baikov Bass Ilya Scheps Piano CD 9: FIVE SONGS Op.45 'Poetu' (To The Poet) 1 1. The Echo Pushkin 2 2. Art Maykov 3 3. The Octave Maykov 4 4. Doubt Maykov 5 5. The Poet Pushkin 5 SONGS Op.46 'U Morya' (By The Sea) A.K. Tolstoy 6 1. The Wave Breaks Into A Spray 7 2. Not A Sound From The Sea 8 3. The Sea Is Tossing 9 4. Do Not Believe Me, Friend 10 5. The Waves Rise Up Like Mountains 4 SONGS Op.50 Maykov, After Modern Greek Poems 11 1. The Maiden And The Sun 12 2. The Singer 13 3. Quiet Is The Deep Blue Sea 14 4. I Am Still Filled, Dear Friend 5 SONGS Op.51 Pushkin 15 1. Slowly Drag My Days 16 2 Do Not Sing To Me, O Lovely One 17 3. Withered Flower 18 4. The Beauty 19 5. The Rainy Day Has Waned 4 SONGS Op.55 20 1. Awakening Pushkin 21 2. To A Grecian Girl Pushkin 22 3. The Dream Pushkin 23 4. I Died From Happiness L. Uhland, Trans. V. Zhukovsky 2 SONGS Op.56 Maykov 24 1. The Nymph 25 2. Summer Night's Dream Total Time: 55'07 Natalia Gerasimova Soprano Vladimir Skanavi Piano (3, 4, 11, 15, 17, 24-25) Alexei Martinov Tenor Aristote Konstantinidi Piano (1, 2, 5, 9, 12-14, 16, 18, 20-23) Mikhail Lanskoi Baritone Ilya Scheps Piano - Sergei Baikov Bass Ilya Scheps Piano CD 10: CHORAL WORKS 1 Poem About Aleksey, The Man Of God Op.20 For Chorus And Orchestra 2 Song Of Oleg The Wise Op.58 For Two Male Soloists, Male Chorus And Orchestra (Pushkin) 3 From Homer Op.60 Prelude-cantata For Three Voices, Female Chorus And Orchestra 4 Switezianka Op.44 (The Mermaid Of Lake Switez) Cantata For Two Solo Voices, Chorus And Orchestra (L.A. Mey After Mickiewicz) Total Time: 51'03 Dmitri Kortchak Tenor Nikolai Didenko Bass Svetlana Sizova Mezzo-soprano Tatiana Fedotova Soprano - Elena Mitrakova Soprano Dmitri Kortchak Tenor (4) Chorus Of The Moscow Academy Of Choral Art - Victor Popov - Moscow Symphony Orchestra - Vladimir Ziva CD 11: MAY NIGHT - OPERA IN THREE ACTS Libretto By Rimsky-Korsakov After Nikolai Gogol 1 Overture (Orchestra) Act One: 2 No.1: Round Of The Millet (Chorus) 3 No.2: Serenade (Levko) 4 No.3: Duet (Levko/Hanna) 5 No.4: Tale (Levko) 6 No.5: Recitative And Spring-Song (Hanna/Chorus Of Girls) 7 No.6: Hopak Scene (Kalenik/Chorus Of Girls) 8 No.7: Trio (Mayor/Levko/Hanna) 9 No.8: Recitative And Song About The Mayor (Levko/Chorus Of Youths) Act Two - Scene 1 10 No.9: Trio (Mayor/Distiller/Sister-in-Law) 11 No.10: Scene With Kalenik And The Distiller's Tale (Kalenik/Mayor/Distiller/Sister-in-Law 12 No.11: Song About The Mayor, Scene And Trio Beginning Total Time: 65'08 Levko: VITALY TARASCHENKO Hanna: NATALIA ERASOVA Pannochka: MARINA LAPINA The Mayor: VYACHESLAV POCHAPSKY The Distiller: ALEXANDER ARKHIPOV The Clerk: PIOTR GLUBOKY The Mayor's Sister-in-Law: ELENA OKOLYCHEVA Kalenik, The Village Drunkard: NIKOLAI RESHETNIAK Sveshnikov Academic Choir Chorus Master Evgeny Tytianko BOLSHOI THEATRE ORCHESTRA / ANDREY CHISTIAKOV CD 12: MAY NIGHT (conclusion) - Opera In Three Acts Libretto By Rimsky-Korsakov After Nikolai Gogol 1 No.11: Song About The Mayor, Scene And Trio Conclusion 7'03 (Sister-in-law/Mayor/Distiller/Levko/Chorus/Clerk) Scene 2 2 No.12: Finale 6'20 (Mayor/Clerk/Distiller/Sister-in-Law, Chorus/Kalenik) Act Three 3 No.13: Scene Of The Rusalki 33'15 (Chorus/Queen Of The Water Nymphs/Levko) 4 No.14: Scene And Ritual Songs 6'16 (Mayor/Levko/Clerk/Distiller/Chorus/Hanna) 5 No.15: Finale 5'30 (Hanna/Levko/Chorus Of Youths/Mayor/Clerk/Distiller/Chorus/Kalenik/Sister-in-Law) Total Time: 58'30 Levko: VITALY TARASCHENKO Hanna: NATALIA ERASOVA Pannochka: MARINA LAPINA The Mayor: VYACHESLAV POCHAPSKY The Distiller: ALEXANDER ARKHIPOV The Clerk: PIOTR GLUBOKY The Mayor's Sister-in-Law: ELENA OKOLYCHEVA Kalenik, The Village Drunkard: NIKOLAI RESHETNIAK Sveshnikov Academic Choir Chorus Master Evgeny Tytianko BOLSHOI THEATRE ORCHESTRA / ANDREY CHISTIAKOV CD 13: THE SNOW MAIDEN - OPERA IN A PROLOGUE AND FOUR ACTS Libretto By Rimsky-Korsakov After Alexander Ostrowskij Prologue 1 Scene 1. Winter Is Over! The Cocks Have Crowed (Forest Spirit) 2 Recitative: At The Appointed Hour (Spring Fairy) 3 Aria: Where Are Those Lovely Lands Of Sunshine? (Spring Fairy) 4 Recitative: Dear Birds Of Mine (Spring Fairy) 5 Song And Dance Of The Birds (Chorus Of Birds/Spring Fairy) 6 Ah, It Is Snowing! (Chorus Of Birds/Spring Fairy) 7 Scene 2. When The Cold Cracks The Roofs And Walls (King Frost) 8 Recitative: Your Holiday Has Lasted Long Enough (Spring Fairy/King Frost) 9 Scene 3. Hello... Poor Little Child (Snow Maiden/Spring Fairy/King Frost) 10 Aria: To Go Berry-picking In The Woods (Snow Maiden) Recitative: This Handsome Lel (King Frost/Snow Maiden/Spring Fairy) 11 Arietta: I Heard All Of The Loveliest Songs (Snow Maiden) 12 Trio: Do You Hear? (Snow Maiden/ Spring Fairy/King Frost) Appearance Of The Forest Spirit (Forest Spirit/Chorus) 13 Scene 4. Carnival Procession (Chorus) 14 This Summer Soon Will Pass (Carnival Puppet/Chorus) 15 Wait! Is It Already Over? (Cottager & Wife/ Puppet/Snow Maiden/Chorus Of Berendeyans) Act One 16 Introduction (Orchestra) 17 Scene 1. For Your Kind Welcome, Lel Can Offer Nothing (Lel/Cottager/Snow Maiden) 18 Lel's First Song (Lel) 19 Lel's Second Song (Lel) 20 Lel, Handsome Lel (Chorus Of Girls/Snow Maiden) Total Time: 63'55 Snow Maiden: ELENA ZEMENKOVA King Frost: NICOLA GHIUSELEV Spring Fairy: ALEXANDRINA MILCHEVA Tsar Berendei: AVRAM ANDREEV Lel, A Shepherd: STEFKA MINEVA Kupava, A Young Girl: STEFKA EVSTATIEVA Cottager: LYUBOMIR DYAKOVSKI His Wife: VESSELA ZOROVA Misgir, A Merchant: LYUBOMIR VIDENO Forest Spirit: LYUBOMIR DYAKOVSKI - BULGARIAN RADIO SYMPHONY ORCHESTRa & CHORUS / STOYAN ANGELOV CD 14: THE SNOW MAIDEN - (PART 2) OPERA IN A PROLOGUE AND FOUR ACTS Libretto By Rimsky-Korsakov After Alexander Ostrowskij 1 Scene 2. Arietta: Ah, How I Suffer (Snow Maiden) 2 Scene 3. The Snow Maiden Is All Alone (Kupava/Snow Maiden) 3 Scene 4. Wedding Ritual: Young Maidens, Dear Friends (Kupava/ Misgir/Chorus Of Girls) 4 Scene 5. Without Lel, The Snow Maiden Will Be Sad (Kupava/Misgir/ Snow Maiden/Cottager & Wife/Lel) 5 Scene 6. Friends, Aid Me In My Distress (Kupava/Lel/Misgir/Chorus) Act Two 6 Introduction (Orchestra) 7 Scene 1. The Vibrant Tone Of The Gusli (Chorus Of Blind Psalteries) 8 Scene 2. O Beloved Tsar... (Bermyata/Tsar/Page) 9 Scene 3. Duet: O Tsar, My Father! (Kupava/Tsar) 10 Scene 4. Hark My Words, Valiant And Noble Gentlemen (First & Second Criers) 11 Ceremonial Procession Of Tsar Berendey (Orchestra) 12 Hymn (Berendeyans/Kupava/Lel/First & Second Criers/Chorus) 13 Scene 5. I Thank You! (Kupava/Tsar/Misigir/Bermyata/Chorus) 14 Scene 6. Cavatina: Nature Is Almighty (Tsar) 15 My Child... O Great Tsar 7'49 (Tsar/Snow Maiden/Bermyata/Lel/Chorus) 16 Final Chorus: Almighty, All-wise Tsar (Chorus) Total Time: 66'36 Snow Maiden: ELENA ZEMENKOVA King Frost: NICOLA GHIUSELEV Spring Fairy: ALEXANDRINA MILCHEVA Tsar Berendei: AVRAM ANDREEV Lel, A Shepherd: STEFKA MINEVA Kupava, A Young Girl: STEFKA EVSTATIEVA Cottager: LYUBOMIR DYAKOVSKI His Wife: VESSELA ZOROVA Misgir, A Merchant: LYUBOMIR VIDENO Forest Spirit: LYUBOMIR DYAKOVSKI - BULGARIAN RADIO SYMPHONY ORCHESTRA & CHORUS / STOYAN ANGELOV CD 15: THE SNOW MAIDEN - (PART 3) OPERA IN A PROLOGUE AND FOUR ACTS Libretto By Rimsky-Korsakov After Alexander Ostrowskij Act Three: 1 Scene 1. Dance And Song Of The Beaver: Ah, A Linden-tree Grows In The Field (Chorus/Snow Maiden/Lel/Cottager) What Merry Festivities! (Tsar) 2 Cavatina: The Happy Day Fades (Tsar) 3 Recitative: Another Amusement (Tsar) 4 Dance Of The Tumblers (Orchestra) 5 Lel's Third Song (Lel) 6 Recitative: Thank You, Handsome Lel... O Father, Tsar (Tsar/Snow Maiden/Chorus) 7 Scene 2. How Is It, Lel, That Your Heart Is So Cold? (Snow Maiden/Misgir) 8 Andantino: On A Warm Blue Sea (Misgir/Snow Maiden) Wait, Do Not Hurry! (Forest Spirit) 9 Transformation Of The Forest Spirit: All Night He Shall Pursue Her Shadow (Forest Spirit/Misgir) 10 Scene 3. At Last, I Find You (Lel/Kupava/Snow Maiden) Act Four 11 Introduction (Orchestra) 12 Scene 1. O Mother, My Eyes Are Full Of Tears (Snow Maiden/Spring Fairy) 13 Flowers Of The Springtide Dawn(Spring Fairy/Chorus Of Flowers) 14 Oh Mother, What A Miracle (Snow Maiden/Spring Fairy) 15 Scene 2. Duet: Wait, Wait For Me, Snow Maiden (Misgir/Snow Maiden) 16 Scene 3. Finale (Snow Maiden/Misgir/Tsar/Chorus) 17 Hymn Of Praise To The Sun-god Yarilo: Life-giving Yarilo (Chorus) Total Time: 78'46 Snow Maiden: ELENA ZEMENKOVA King Frost: NICOLA GHIUSELEV Spring Fairy: ALEXANDRINA MILCHEVA Tsar Berendei: AVRAM ANDREEV Lel, A Shepherd: STEFKA MINEVA Kupava, A Young Girl: STEFKA EVSTATIEVA Cottager: LYUBOMIR DYAKOVSKI His Wife: VESSELA ZOROVA Misgir, A Merchant: LYUBOMIR VIDENO Forest Spirit: LYUBOMIR DYAKOVSKI - BULGARIAN RADIO SYMPHONY ORCHESTRA & CHORUS / STOYAN ANGELOV CD 16: MOZART AND SALIERI Op.48 Opera In One Act Libretto By Alexander Pushkin 1 Introduction 2 Scene 1 3 Scene 2 Total Time: 40'49 Mozart: ALEXEI MASLENNIKOV Salieri: EVGENY NESTERENKO BOLSHOI THEATRE SYMPHONY ORCHESTRA - GENNADY ROZHDESTVENSKY CD 17: THE NOBLEWOMAN VERA SHELOGA Op.54 - Opera In One Act Libretto By Rimsky-Korsakov After Lev Alexandrovich Mey 1 Overture (Orchestra) Scene 1 2 Look Boyarishnya, Dear, What A Fine String Of Beads! (Vlas'yevna) 3 Lullaby: Lulla, Lullaby, Lulla, Lulla... (Vera) Scene 2 4 Did Olenka Fall Asleep To Your Song (Nadezhda) 5 Who Is It, Then?... Do Not Ask, Nadezhda! (Nadezhda/Vera) 6 I Thought I Heard A Cuckoo... (Vera) Scene 3 7 Stop!... Were You Not Expecting Other Guests? (Vera/Boyar Sheloga) Total Time: 49'13 Vera: STEVKA EVSTATIEVA Nadezhda: ALEXANDRINA MILCHEVA Vlas'yevna: STEFKA MINEVA Boyar Sheloga: PETER BAKARDZHIEV Prince Tokmakov: DIMITER STANCHEV BULGARIAN RADIO SYMPHONY ORCHESTRA- STOYAN ANGELOV CD 18: THE TSAR'S BRIDE - OPERA IN FOUR ACTS Libretto: Il'ya Tyumenev After Lev Mey 1 Overture (Orchestra) Act One 2 Scene 1. Could I Somehow Forget (Gryaznoy) 3 Scene 2. Here Are My Guests! 4 Scene 3. Dear Host! May We Hear (Gryaznoy/Malyuta-Skuratov/Likov/Bomelius) 5 Song Of The Hops (Malyuta-Skuratov/Gryzanoy/Bomelius) 6 Scene 4. Hello, My Beautiful Child! (Gryaznoy/Malyuta-Skuratov/Lyubasha) 7 Scene 5. Bomelius... (Gryaznoy/Bomelius/Lyubasha) 8 Scene 6. What Do You Want? (Lyubasha/Gryaznoy) Act Two 9 Scene 1. There, The End Of The Vespers Has Arrived (Chorus) 10 Scene 2. How Calming This Autumn Evening Is (Marfa/Dunyasha/Petrovna) 11 Scene 3. Ah, What Is Wrong With Me, Why Am I Trembling So? (Marfa/Dunyasha/Likov/Sobakin) Total Time: 75'33 Marfa: EKATERINA KUDRIAVCHENKO Ivan Likov: ARKADY MISHENKIN Grigory Gryaznoy: VLADISLAV VERESTNIKOV Lyubasha: NINA TERENTIEVA Bomelius: VLADIMIR KUDRIASHOV Vasily Sobakin: PYOTR GLUBOKY Dunyasha: ELENA OKOLYSHEVA Saburova: IRINA UDALOVA Grigory Malyuta-Skuratov: NIKOLAI NIZIENKO Servant: NINA LARIONOVA Petrovna: TATIANA PECHURIA Coachman: VLADISLAV PASHINSKY Young Lad: YURI MARKELOV Sveshnikov Academic Choir - BOLSHOI THEATRE ORCHESTRA / ANDREY CHISTIAKOV CD 19: THE TSAR'S BRIDE - (PART 2) OPERA IN FOUR ACTS Libretto: Il'ya Tyumenev After Lev Mey 1 Symphonic Intermezzo (Orchestra) 2 Scene 4. Finally, I Have Managed To Find His Turtledove! (Lyubasha/Bomelius) 3 Scene 5. Ah, My God Forgive Me, Grigory! (Lyubasha/Likov/Sobakin/Bomelius) Act Three 4 Prelude (Orchestra) 5 Scene 1. I Must Thank God, Ivan Sergeyevich! (Likov/Gryaznoy/Sobakin) 6 Scene 2. Tell Me, Please, What Would You Do (Likov/Gryaznoy) 7 Scene 3. My Good Friends, Taste This Wine! (Likov/Gryaznoy/Sobakin/Saburova) 8 Dunishia Pleases The Prince? Not Possible! (Lyubasha/Bomelius) 9 Scenes 4 & 5. This Glass Is For You (Marfa/Dunyasha/Likov/Gryaznoy/Sobakin) Act Four 10 Prelude & Scene 1. A Long Sleep Will Restore The Strength (Sobakin/Saburova/Servant/Coachman) 11 Scene 2. Receive My Prayers, Powerful Boyar (Sobakin/Gryaznoy/Marfa/Saburova/Dunyasha) 12 Ah! (Marfa/Gryaznoy/Dunyasha/ Saburova/Sobakin) 13 Come To The Garden, Ivan Sergeyevich (Marfa) 14 Scene 3. No, No, This Is Enough (Gryaznoy/Lyubasha/Marfa/Malyuta-Skuratov/Saburova) Total Time: 70'41 Marfa: EKATERINA KUDRIAVCHENKO Ivan Likov: ARKADY MISHENKIN Grigory Gryaznoy: VLADISLAV VERESTNIKOV Lyubasha: NINA TERENTIEVA Bomelius: VLADIMIR KUDRIASHOV Vasily Sobakin: PYOTR GLUBOKY Dunyasha: ELENA OKOLYSHEVA Saburova: IRINA UDALOVA Grigory Malyuta-Skuratov: NIKOLAI NIZIENKO Servant: NINA LARIONOVA Petrovna: TATIANA PECHURIA Coachman: VLADISLAV PASHINSKY Young Lad: YURI MARKELOV Sveshnikov Academic Choir - BOLSHOI THEATRE ORCHESTRA / ANDREY CHISTIAKOV CD 20: THE LEGEND OF THE INVISIBLE CITY OF KITEZH AND THE MAIDEN FEVRONIYA Opera In Four Acts Libretto: Vladimir Belsky Act One: 1 Introduction: In Praise Of The Wilderness 2 Ah, You Forest, My Forest, Beautiful Wilderness (Fevroniya) 3 Oh Lord, What Is The Meaning Of This? (Prince Vsevolod/Fevroniya) 4 Whose Child Are You? Where Have You Come From? (Prince Vsevolod/Fevroniya) 5 Tell Me, Fair Maiden, Do You Go To Pray In God's Church? (Prince Vsevolod/Fevroniya) 6 Well Spoken, Fair Maiden! (Prince Vsevolod/Fevroniya) 7 Hail To Thee, Lips Of Honey (Prince Vsevolod/Fevroniya) 8 As Soon As The Marksmen Came Out Into The Open Field (Chorus/Prince Vsevolod/Fevroniya/Poyarok) Act Two: 9 Show Them, Mikhaylushka, Show Them Playful Bear (Bear Leader/Chorus/ Gusli Player/Well-off People) 10 So What Is That To Us? (Kuterma/ Well-off People/Chorus) 11 Hey Lads! I Can Hear Some Bells (Chorus/Poyarok/Well-off People) 12 Get Away, Clear Off, You Dog! (Chorus/Fevroniya/Poyarok/Kuterma) 13 Over The Bridges Of Guelder-tree (Chorus) 14 Gayda! Gay! Gayda! (Tatars/Bedyay/ Burunday/Chorus/Kuterma/Fevroniya) 15 Gayda! Gay! Stop, You Godless Heathens (Chorus/Kuterma) Total Time: 65'48 Prince Yury Vsevolodovich: IVAN PETROV Prince Vsevolod: VLADIMIR IVANOVSKY Fevroniya: NATALIA ROZHDESTVENSKAYA Grishka Kuterma: DIMITRI TARKHOV Fyodor Poyarok: ILJA BOGDANOV Page: LIDIA MELNIKOVA Two Well-off People: VENIARNIN SHEVTSOV, SERGEI KOLTYPIN Gusli Player: BORIS DOBRIN Bear Leader: TIHON CHERNYAKOV Singing Beggar: MIKHAIL SKAZIN Bedyay: LEONID KTITOROV Burunday: GENNADY TROITSKY Sirin: MARIA ZVEZDINA Alkonost: NINA KULAGINA, MOSCOW RADIO CHORUS & SYMPHONY ORCHESTRA / VASSILI NEBOLSIN CD 21: THE LEGEND OF THE INVISIBLE CITY OF KITEZH AND THE MAIDEN FEVRONIYA (PART 2) Opera In Four Acts Libretto: Vladimir Belsky Act Three: 1 Scene 1. Good Fortune To You, Citizens Of Kitezh (Poyarok/Chorus/Prince Vsevolod) 2 Oh Glory, Vain Wealth! (Prince Yury) 3 Wondrous Queen Of Heaven, Our Holy Protectress! (Poyarok/Prince Yury/ Chorus/Page) 4 Kitezh Looted And Us Taken Alive As A Tribute (Prince Yury/Chorus/Prince Vsevolod) 5 What Are We Standing About For, Sisters? (Chorus/Page/Prince Yury/ Poyarok) 6 Entr'acte To The Second Scene: The Battle Near Kerzhenets 7 Scene 2. Here Is The Oak Grove, And Here Is The Lake (Kuterma/Burunday/Bedyay/Chorus) 8 Oh, You Tartar Murzas! I Don't Need The Gold Or Silver (Burunday/Bedyay/Chorus) 9 Ah, My Dear Husband, My Hope! (Fevroniya) 10 Hear Me, Maiden... Lovely Princess! (Kuterma/Fevroniya) 11 Go, Servant Of The Lord! (Fevroniya/Kuterma/Chorus) Total Time: 62'36 Prince Yury Vsevolodovich: IVAN PETROV Prince Vsevolod: VLADIMIR IVANOVSKY Fevroniya: NATALIA ROZHDESTVENSKAYA Grishka Kuterma: DIMITRI TARKHOV Fyodor Poyarok: ILJA BOGDANOV Page: LIDIA MELNIKOVA Two Well-off People: VENIARNIN SHEVTSOV, SERGEI KOLTYPIN Gusli Player: BORIS DOBRIN Bear Leader: TIHON CHERNYAKOV Singing Beggar: MIKHAIL SKAZIN Bedyay: LEONID KTITOROV Burunday: GENNADY TROITSKY Sirin: MARIA ZVEZDINA Alkonost: NINA KULAGINA, MOSCOW RADIO CHORUS & SYMPHONY ORCHESTRA / VASSILI NEBOLSIN CD 22: THE LEGEND OF THE INVISIBLE CITY OF KITEZH AND THE MAIDEN FEVRONIYA (PART 3) Act Four: 1 Scene 1. Oh, I Can't Go On, Grishenka (Fevroniya/Kuterma) 2 Earth, Our Merciful Mother! (Fevroniya/Kuterma) 3 Grishenka!... He Will Not Listen (Fevroniya) 4 The Free Birds Are Toning Up Their Voices (Fevroniya/Voice Of Alkonost) 5 Is That You, Radiant Light Of My Eyes? (Fevroniya/Ghost) 6 The Bridegroom Has Come (Voice Of Sirin/Fevroniya/Ghost) 7 Entr'acte To The Second Scene 8 Scene 2. The Doors Of Paradise Have Opened For You (Alkonost/Sirin/Chorus) 9 Radiant Kingdom! O God! (Fevroniya/Chorus/Prince Vsevolod) 10 May The Grace Of God Be With You! (Prince Yury/Fevroniya/Prince Vsevolod/ Sirin/Alkonost) 11 Stay With Us Here For Ever More (Chorus/Fevroniya/Sirin/Alkonost/Prince Vsevolod/Prince Yury) 12 Grishenka, Even Though You Are Feeble In Mind (Fevroniya/Poyarok/Prince Yury/Chorus) Prince Yury Vsevolodovich: IVAN PETROV Prince Vsevolod: VLADIMIR IVANOVSKY Fevroniya: NATALIA ROZHDESTVENSKAYA Grishka Kuterma: DIMITRI TARKHOV Fyodor Poyarok: ILJA BOGDANOV Page: LIDIA MELNIKOVA Two Well-off People: VENIARNIN SHEVTSOV, SERGEI KOLTYPIN Gusli Player: BORIS DOBRIN Bear Leader: TIHON CHERNYAKOV Singing Beggar: MIKHAIL SKAZIN Bedyay: LEONID KTITOROV Burunday: GENNADY TROITSKY Sirin: MARIA ZVEZDINA Alkonost: NINA KULAGINA, MOSCOW RADIO CHORUS & SYMPHONY ORCHESTRA / VASSILI NEBOLSIN ROMANCES 13 The Rainy Day Has Waned Op.51 No.5 Pushkin 14 The Clouds Begin To Scatter Op.42 No.3 Pushkin 15 Oh, If Thou Couldst For One Moment Op.39 No.1 Tolstoy 16 Not The Wind, Blowing From The Heights Op.43 No.2 Tolstoy 17 The Octave Op.45 No.3 Maykov 18 The Messenger Op.4 No.2 Heine 19 The Upas Tree Op.49 No.1 Pushkin Total Time: 78'41 Ivan Petrov Bass - S. Stuchevsky Piano CD 23: THE GOLDEN COCKEREL - OPERA IN A PROLOGUE, THREE ACTS AND AN EPILOGUE Libretto By Vladimir Belsky After Alexander Pushkin Prologue: 1 Introduction: I Am The Master Magician (Astrologer) Act One: 2 The King's Monologue: I Have Summoned You Here (King Dodon) 3 Guidon's Plan: Great Father (Guidon/King Dodon/Chorus Of Boyars) 4 Afron's Plan (King Dodon/Boyars/Afron/Polkan/Guidon) 5 Hail, Majesty! Sire! (Astrologer) Oh, That's A Fairy Tale! (King Dodon/The Golden Cockerel) 6 Cock-a-doodle-do! The Coast Is Clear - The Parrot Scene (The Golden Cockerel/King Dodon/Amelfa) 7 Dodon's Siesta - Cock-a-doodle-do! Beware! (Chorus Of The People/Amelfa/The Golden Cockerel) Our King! Father Of The People! (Polkan/King Dodon/Afron/Chorus Of Boyars/Guidon) 8 King Dodon's Dream (The Golden Cockerel/King Dodon/Amelfa/Chorus) 9 The Cockerel's Sccene: Cock-a-doodle-do!... Oh! What Misfortune! (The Golden Cockerel/Chorus Of The People/Polkan/King Dodon) Total Time: 46'17 King Dodon: NIKOLAI STOILOV Prince Guidon: LYUBOMIR BODOUROV Afron: EMIL UGRINOV Polkan: KOSTA VIDEV Astrologer: LYUBOMIR DYAKOVSKI Queen Of Shemakha: ELENA STOYANOVA The Golden Cockerel: YAVORA STOILOVA Amelfa: EVGENIA BABACHEVA / SOFIA NATIONAL OPERA ORCHESTRA / DIMITER MANOLOV CD 24: THE GOLDEN COCKEREL - (PART 2) OPERA IN A PROLOGUE, THREE ACTS AND AN EPILOGUE Libretto By Vladimir Belsky After Alexander Pushkin Act Two: 1 Soldiers' Chorus: The Silent Night Is Whispering Fearful Things (Chorus Of Soldiers) What Terrible Sight Is This? - Behold, A Tent! (King Dodon/Polkan/Chorus Of Soldiers) 2 The Queen Of Shemakha's Entrance: Hail, O Ray Of Morning Sun (Queen Of Shemakha/King Dodon/Polkan) 3 Whose Heart Rich In Love (Queen Of Shemakha/King Dodon) 4 Dance Of The Queen Of Shemakha: At First I Shall Dance With A Lowered Veil (Queen Of Shemakha/King Dodon) 5 Sisters, Who Limps Beside The Resplendent Beauty? (Chorus Of Slaves) Ho! Polkan! Sound The Trumpets In Victory (King Dodon/Chorus Of Soldiers) 6 It Is Terrible, Brothers (Chorus Of The People/Amelfa) 7 Who Is That Stranger Standing There? (Queen Of Shemakha/King Dodon) Great King, It Is I (Astrologer) 8 King Dodon's Death: Ha, Ha, Ha! (Queen Of Shemakha) I've Beaten Him To Death (King Dodon/The Golden Cockerel/Chorus Of The People) Epilogue: 9 There, My Story's Ended! (Astrologer) Total Time: 72'24 King Dodon: NIKOLAI STOILOV Prince Guidon: LYUBOMIR BODOUROV Afron: EMIL UGRINOV Polkan: KOSTA VIDEV Astrologer: LYUBOMIR DYAKOVSKI Queen Of Shemakha: ELENA STOYANOVA The Golden Cockerel: YAVORA STOILOVA Amelfa: EVGENIA BABACHEVA / SOFIA NATIONAL OPERA ORCHESTRA / DIMITER MANOLOV CD 25: Historical Recordings SYMPHONY NO.3 IN C Op.32 1 I. Moderato Assai - Allegro 12'51 2 II. Scherzo: Vivo 6'01 3 III. Andante 8'22 4 IV. Allegro Con Spirito 6'18 SCHEHERAZADE Op.35 'Symphonic Suite After A Thousand And One Nights' 5 I. The Sea And Sinbad's Ship 10'09 6 II. The Story Of The Kalendar Prince 11'43 7 III. The Young Prince And The Young Princess 10'53 8 IV. Festival At Baghdad - The Sea - Shipwreck - Conclusion 11'16 Total Time: 77'38 USSR State TV And Radio Symphony Orchestra - Gennady Rozhdestvensky (1-4) David Oistrakh Violin - Bolshoi Theatre Symphony Orchestra - Nikolai Golovanov (5-8
Sklep: Gigant.pl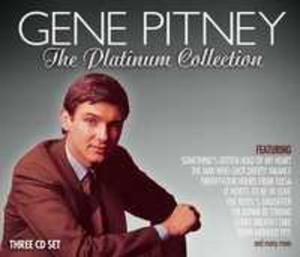 39,99 zł
Muzyka>Pop
1. Man Who Shot Liberty Valance 2. Only Love Can Break A Heart 3. If I Didn't Have A Dime 4. Half Heaven Half Heartache 5. It Hurts To Be In Love 6. Backstage 7. Twenty Four Hours From Tulsa 8. I Wanna Love My Life Away 9. Something's Gotten Hold Of My Heart 10. Mecca 11. That Girl Belongs To Yesterday 12. Last Chance To Turn Around 13. Looking Through The Eyes Of Love 14. True Love Never Runs Smooth 15. I'm Gonna Be Strong 16. I Must Be Seeing Things 17. Princess In Rags 101. Town Without Pity 102. Every Breath I Take 103. Who Needs It 104. Boss's Daughter 105. In The Cold Light Of Day 106. Marianne 107. Hawaii 108. Yesterday's Hero 109. Cornflower Blue 110. She's A Heartbreaker 111. Billy You're My Friend 112. Nobody Needs Your Love 113. Just One Smile 114. Maria Elena 115. Somewhere In The Country 116. Shady Lady 117. Street Called Hope 201. Hello Mary Lou 202. Yours Until Tomorrow 203. Lips Are Redder On You 204. Animal Crackers (In Cellophane Boxes 205. Laying Games Of Love 206. I've Got Five Dollars And It's Saturday Night - Pitney, Gene & George Jones 207. Mockin' Bird Hill - Pitney, Gene & George Jones 208. Louisiana Man - Pitney, Gene & George Jones 209. King And Queen - Pitney, Gene & Melba Montgomery 210. Baby Ain't That Fine - Pitney, Gene & Melba Montgomery 211. Innamorato (In Love Again 212. Nessuno Mi Puo' Guidicare 213. A Porche Ore Da Te 214. Saro Forte 215. Citta Spietata 216. Con Te Verso L'amore
Sklep: Gigant.pl
Sklepy zlokalizowane w miastach: Warszawa, Kraków, Łódź, Wrocław, Poznań, Gdańsk, Szczecin, Bydgoszcz, Lublin, Katowice
Szukaj w sklepach lub całym serwisie
2. Szukaj na wszystkich stronach serwisu
t1=0.048, t2=0, t3=0, t4=0, t=0.048