krainaksiazek the view act ii 20119328
- znaleziono 10 produkty w 3 sklepach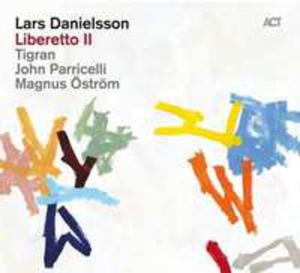 77,49 zł
Muzyka>Jazz
1. Grace 2. Passacaglia 3. Miniature 4. Africa 5. 1. Tima 6. 2. Bla 7. 3. Violet 8. Swedish Song 9. Eilat 10. View From The Apple Tree 11. The Truth 12. Beautiful Darkness
Sklep: Gigant.pl 89,99 zł
Muzyka>Jazz
1. Grace 2. Passacaglia 3. Miniature 4. Africa 5. I Tima 6. Swedish Song 7. Eilat 8. II Bla 9. View From The Apple Tree 10. III Violet 11. Beautiful Darkness
Sklep: Gigant.pl 9,10 zł
Książki & Multimedia > Książki
Opis - Pierwsze na świecie świadectwo ofiary zbrodni honorowej. Miała siedemnaście lat i zakochała się: zhańbiła rodzinę. Więc rodzina wydała na nią wyrok śmierci... Pokochała go pierwszą miłością. Myślała, że się z nią ożeni. Ale ukochany zniknął, a ona odkryła, że jest w ciąży. A w jej świecie to najcięższa zbrodnia... W zapomnianej przez Boga wiosce w Cisjordanii kobiety są warte mniej niż zwierzęta domowe. Tu mężczyzna jest panem życia i śmierci żony, córki, siostry. Brat może bezkarnie zabić siostrę, matka - córkę, kolejną bezużyteczną dziewczynkę, jaka się urodzi. Tu kobiecie odbiera się godność, a nawet życie zgodnie z odwiecznym obyczajem i uświęconą tradycją. A śmierć jest karą dla dziewczyny, która zhańbi rodzinę. Tak jak Souad. Wyrok wydaje jej ojciec. Szwagier dokonuje egzekucji. Oblewa Souad benzyną i podpala... SOUAD przeżyła - cudem, ale rodzina usiłowała zabić ją nawet w szpitalu. Na zawsze jednak pozostanie straszliwie okaleczona - na ciele i duszy. I wciąż musi się ukrywać; dopóki żyje, jej rodzinę okrywa hańba. Spalona żywcem, opublikowana pod pseudonimem szokująca opowieść o piekle, jakim było jej dzieciństwo i młodość, stała się międzynarodowym bestsellerem. Wydana w 37 w krajach książka przerywa tabu milczenia wobec istniejącej nadal w krajach muzułmańskich barbarzyńskiej tradycji. Nieludzkiego obyczaju, prawa mężczyzn, na mocy którego co najmniej pięć tysięcy kobiet pada co roku ofiarą zbrodni honorowej. Nazwa - Spalona Żywcem Wyd. Kieszonkowe Autor - Souad Oprawa - Miękka Wydawca - Amber Kod ISBN - 9788324159406 Kod EAN - 9788324159406 Wydanie - 1 Rok wydania - 2016 Tłumacz - 31182,maria rostworowska; Format - 110 x 175 x 14 Ilość stron - 224 Podatek VAT - 5% Premiera - 2016-06-23
Sklep: InBook.pl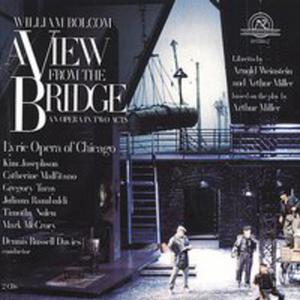 134,99 zł
Muzyka>Klasyczna
1. Act I: Orchestral Introduction 2. Red Hook 3. Hey, Eddie! 4. Where You Goin' All Dressed Up? 5. Beatrice! Hurry Up 6. Get Used To It, Eddie 7. But When You're Gone 8. Now Listen, Both A Yiz 9. Remember Vinnie Bolzano 10. Eddie Was A Man 11. You're On Your Own Now 12. Marco! Rodolpho! 13. Then When I Am Rich 14. Rodolpho, Are You Married, Too 15. I Sing Jazz, Too 16. Eduardo, If You Let Us Sleep Here 17. Now There Was A Future He Must Face 18. It's After Eight O'clock 19. Eddie, When Am I Gonna Be A Wife Again? 20. Eddie Never Knew He Had A Destiny 21. Hey Eddie! Wanna Go Bowling Tonight? 22. Where'd You Go? 23. Aria: 'New York Lights' (Aka 'I Love The Beauty Of 24. Rodolpho, I Thought I Told You To Go In 25. Arietta: 'He's A Hit-and-run Guy!' 26. Aria: 'Was There Ever Any Fella That He Liked For 27. There's Nothing Illegal About It 28. You Know Where The Two Of Them Went? 29. Whaddyda Say, Marco 30. Eddie, You're Pretty Strong 31. Act Ii: Orchestral Introduction 32. Hey Guys! It's Whisky! 33. Rodolpho! Didn't They Hire You? 34. It's True 35. Aria: 'But You Do Not Know This Man' 36. Somehow, Somehow 37. Aria: 'On December Twenty-seventh I Saw Him Next' 38. He Won't Leave! 39. Where Are They? 40. Eddie Has Something To Say, Katie 41. Bea, Could I Take Two Pillows Up? 42. That Man! I Accuse That Man! 43. Aria: 'To America I Sailed On A Ship Called Hunger 44. Orchestral Interlude 45. For The Sake Of My Sister 46. Marco's Coming, Eddie 47. Come, Catherine 48. Eddie, Listen To Me! 49. Eddie Carbone! 50. Eyes Like Tunnels
Sklep: Gigant.pl 274,08 zł
Książki / Literatura obcojęzyczna
A human being is endowed with reflective consciousness which marks a distinction between human beings and animals. He is not only conscious of the behavior of others but he is also conscious about his own behaviour towards others and in society. Humans act either voluntarily or involuntarily. A Human Being s actions may be shaped by any one, or a combination of the following factors: (i) instinct, (ii) customs prevalent in his/her society, (iii) reason. Sometimes he acts simply out of his passions and instincts which form the subjectivity in his/her action. Sometimes he behaves out of his rational thinking which implies acting according to certain objective standards. This gives rise to a fundamental question about the nature of morality and ethics. Among moral philosophers there are two dominant views prevalent regarding the nature of ethics. According to some moral philosophers ethical standards/norms/values are subjective, whereas for others they are objective.
Sklep: Libristo.pl 469,60 zł
Książki / Literatura obcojęzyczna
Five years ago, a new system of classification of the various types of diabetes was proposed. This publication provides an inte grated picture of the latest information on the similarities and dissimilarites of two types of diabetes. It contains contributions from morphologists, physiologists, biochemists, immunologists, pathologists, geneticists, clinicians and epidemiologists. In the first section, the basis for the present classification and its limitations are discussed. In addition, there is a discussion of gestational diabetes and heterogeneity of some sub-classes of diabetes. The next section deals with genetics and immunology. The third section discusses abnormalities of insulin secretion and act ion on both the receptor and post . . . receptor levels. The role of gastrointestinal peptides in Type I and Type II diabetes is also considered. In the last section, both types of diabetes are compared with respect to diabetic complications. The closing sec tion summarizes the present status and offers a stimulating view of future development. We hope that this book will be a useful source of information for both researchers and practicing clinicians. M. Vranic G. steiner C. H. Hollenberg v ACKNOWLEDGEMENTS The symposium from which this volume arose (June 28-29, 1984) was organized by the Banting and Best Diabetes Centre, University of Toronto. We would like to express our appreciation to the following sponsors: Ames Educational Institute, Ayerst Laboratories, Becton Dickinson Canada Inc. , Canadian Soft Drink Association, Connaught Laboratories Limited, Connaught Novo Ltd. , Eli Lilly Canada Inc.
Sklep: Libristo.pl 68,00 zł
Książki / Literatura obcojęzyczna
LECTURE I. EARLY FORMS OF LIABILITY. Object of the book Origin of Legal Procedure in the Composition for Vengeance "Subject of this Lecture, Indirect Liability for Servants, Animals &c." A. Mosaic Law B. Greek Law C. Roman Law (a.) Noxa deditio (b.) Personal Liability D. Early German Law E. AngloSaxon Law F. The Common Law: (a.) Master and Servant (b.) Animals (c.) Inanimate things Deodand the Ship and the Admiralty Law G. Conclusion LECTURE II. THE CRIMINAL LAW. A. Vengeance : (a.) As Source of the Criminal Law (b.) As one Object still B. Theories of Punishment : (a.) Reformation (b.) Retribution (c.) Prevention C. "Preventive Theory shows Penal Liability not measured by actual Blameworthiness alone, but by Nonconformity to external Standard based on what would be wrong in average Man" D. Murder Malice = Knowledge of Facts making the Conduct dangerous Exceptional Cases where Man must know at his Peril Murder and Manslaughter E. Manslaughter Provication F. "Malicious Mischief, why actual Malice" G. Arson H. Attempts Intent as making a harmful Result probable from Act otherwise innocent Limit to this I. Larceny is Attempt to deprive Man of his Property permanently K. Burglary Conclusion LECTURE III TORTS.-TRESPASS AND NEGLIGENCE. A. Introduction The Question Two Theories (a.) Liability confined to moral Shortcoming (b.) A Man acts at his Peril Neither sound B. Latter Theory considered : (a.) Argument for a. Analogy ß. Theory ?. Pleading d. Precedent (b.) Argument against a. Analogy ß. Principle and Policy "?. Trespasses upon Land, &c." d Pleading e. Precedent C. Negligence not Judged by personal or moral Standard D. Liability for unintended Harm is determined by what would be Blameworthy in average Man "i. e. by Standard external to the Individual, which tends to become more specific, and to take form of concrete Rules of Conduct" (a.) Process of Specification illustrated a. Statute ß. Decisions "?. Policy apart from Negligence, Rylands v. Fletcher" d Cattle (b.) Bailment (c.) "Evidence of Negligence" (d.) Function of Jury LECTURE IV. "FRAUD, MALICE, AND INTENT.-THE THEORY OF TORTS." Preliminaries A. Moral Element in Wrongs called Intentional : (a.) Deceit (b.) Slander (c.) Malicious Prsecution (d.) Conspiracy (e.) Trover B. Moral Standards adopted only so far as to give Opportunity to avoid inflicting Harm (a.) Some Harms may be done "Risk of others must be taken, but most Cases between these Extremes " (b.) Common Ground of Liability in Tort : Knowledge of Circumstances making conduct dangerous (c.) "What these Circumstances are, determined by Experience" (d.) Function of the Jury C. Examples in which the Circumstances which must be known have been worked out : Trespass to Property Fierce animals "Cattle, &c." "Slander, &c." D. Proximity of Choice to Harm complained of E. Summary of Law of Torts LECTURE V. THE BAILEE AT COMMON LAW. Law of Bailment is Test of theory of Possession A. Early German Law B. English Law after the Conquest closely resembles it (a.) Remedy for converted Chattels is possessory (b.) Transfer by Bailee binds Owner (c.) Inverted Explanation of Bailee's right of Action (d.) True Explanation that our Law regards him as Possessor (e.) Bailee answerable to Bailor if Goods are stolen C. Common Carriers. Survival of ancient Law (a.) "Under Elizabeth, Carriers like other Bailees" (b.) "Change from Detinue to Case introduces Allegation of Assumpsit or Common Calling, even where Ground of Liability is Bailment" (c.) The Custom of the Realm (d.) The Cases examined from Southcote's Case (A. D. 1601) to coggs v. Bernard (A. D. 1703) (Effect of Assumpsit and common Calling) (e.) Bailee's Liability diminished one Way increased another (f.) Public Enemy and the Act of God (g.) Meaning of Lord Holt's View as to Public Calling (h.) Later Changes (i.) Conclusion LECTURE VI. POSSESSION AND OWNERSHIP. A. Why protected B. Fact or Right ? C. Analysis of (a.) Power over Object (b.) Intent a. Criteria of Roman Law rejected ß. Intent to exclude ?. Servants. Digression as to Agents (c.) Power as to Third Persons D. Continuance of possessory Rights E. Possession of Rights F. Consequences of Possession (i. e. Nature of possessory Rights) G. Ownership LECTURE VII. CONTRACT. -I. HISTORY. A. Early Forms of Contract (a.) Promissory Oath (b.) Suretyship and Bail (c.) Debt (d.) Origin of Action B. Consideration (a.) Origin in Debt (b.) "Started from Procedure, and the Nature of the Cases for which the Secta or Witness Proof was provided" (c.) "Magna Charta required Secta for Parol Debts, and thus forbade suits for such Debts except within the traditional Limits of the secta" (d.) "Quid pro quo, Doctrine invented to fit existing Limits of Parol Debt, but applied to other Parol Contracts and in Equity" C. Covenants D. Assumpsit (a.) Transit from Tort on Contract on Ground of Defendant's having intermeddled (b.) New Doctrine of Consideration (c.) Later Influence of Assumpsit on the substantive Law LECTURE VIII. CONTRACT. C. Conditions as to making good the Representations or Undertakings contained in the Contract (a.) Regarding present Facts ; Warranties ; Void and Voidable (b.) Promises LECTURE X. SUCCESSIONS. -I. AFTER DEATH. -II. INTER VIVOS. The Problem, How are Rights or Obligations transferred, when the Facts from which they spring cannot be True of the Transferee (i.e. when the Situation of Fact is not a continuing one capable of Possession) ? It is by a fictitious Identification of the Transferee with his Transferror. I. Successions after Death A. The Executor (a.) The Roman Heir (b.) "The Executor a univeral Successor, "represents Person of Testator" B. The Heir (a.) "At first universal, then singular Successor, "represents Person of Ancestor" (b.) This Persona is the Estate II. Successions Inter Vivos. A. Standing in Seller's Shoes not a necessary Incident on Conveyance B. Early German and Anglo-Saxon Law; Alienability extended by Analogy of Inheritance C. "Roman Law ; Consequences of Identification of Heir with Ancestor extended to Buyer and Seller, to acquire prescriptive Right" D. English Law. Prescription E. Devise LECTURE XI. Successions. -II. INTERVIVOS. A. Warranty (a.) "Direct Benefit of, extended to Assign by Fiction that Assign was quasi Heres" (b.) "Analagy of, extended to modern Covenants for Title" B. Easement (a.) Roman Law (b.) English Law (c.) "The Type of Rights which pass, irrespective of Succession, upon a conflicting Principle" C. Rents (a.) "When Parcel of a Manor, like Easement" (b.) "But contractual Remedies for, only passed by Succession" D. "Prescriptive Rights analogous to Contract, which followed Law of Easement" E. Land bound to Warranty F. "Necessary Meeting and Conflict between Principle of B, C, D, and E and that of A (Succession), illustrated by the Cases" G. Modern Law ; (a.) "The Confusion as to "Covenants running with the Land" due to losing Sight of the Conflict, and to the Attempt to apply both Principles" (b.) Results H. "Other Cases of Successions : Uses, and Trusts"
Sklep: Libristo.pl 132,00 zł
Książki / Literatura obcojęzyczna
In the closing weeks of World War II, advancing Allied armies uncovered the horror of the Nazi concentration camps. The first camp to be liberated in western Germany was Buchenwald, on April 11, 1945. Within days, a special team of German-speaking intelligence officers from the U.S. Army was dispatched to Buchenwald to interview the prisoners there. In the short time available to them before the inmates' final release from the camp, this team was to prepare a report to be used against the Nazis in future war crimes trials. Nowhere else was such a systematic effort made to talk with prisoners and record their firsthand knowledge of the daily life, structure, and functioning of a concentration camp. The result was an important and unique document, The Buchenwald Report.Shockingly, not long after the war ended The Buchenwald Report was almost lost forever. Only selected portions were entered as evidence at the Nuremberg trials. Professor Eugen Kogon, a prisoner at Buchenwald who assisted the Army specialists in conducting their interviews and writing the report, made use of the material gathered as a background source for his classic book, The Theory and Practice of Hell, but subsequently his copy was accidently destroyed. Thus the complete report was never published, and both the original document and a precious handful of copies gradually disappeared. Recently-more than four decades later-a single, faded carbon copy was discovered, apparently the only one still in existence. It is translated from German and presented here in book form, as its authors intended, for the first time.The book is divided into two parts. The first, the Main Report, formally presents the interview team's findings. It describes in detail the camp's history, how it was organized and functioned, who the prisoners were, how they lived, and how they were treated by their Nazi captors. This part of the report is based on the camp's own incriminating files and records as well as on information obtained from the prisoners.The second part, the Individual Reports, is the heart of the book. Here are the eyewitness accounts of the camp inmates, statements taken while they were still behind the same barbed wire that had held them for so many years. The prisoners relate events so recent, so painful, that they can only speak with strong emotions but often with great eloquence. The interview team had the foresight to take these accounts and organize them according to specific topics, for example forced labor, daily camp life, punishments, resistance, or SS guards. As a result, the book goes beyond simply a collection of individual stories, providing instead a well-rounded portrayal of every aspect of Buchenwald concentration camp from the prisoners' point of view.The Buchenwald Report is one of the most remarkable and important documents to emerge from the Holocaust and World War II. It is a deposition against the monstrous crimes of the Nazis, damning testimony provided by their intended victims in a final act of defiance. These are the voices of people courageous enough to tarry a while longer in hell, so that they could tell the world the truth at last. Perhaps they already sensed that, as Milan Kundera was to put it, "the struggle of man against power is the struggle of memory against forgetting." After fifty years, and too many lapses of memory, we know they were right.
Sklep: Libristo.pl 65,92 zł
Książki / Literatura obcojęzyczna
Index§I. Introduction§II. Clause as Exchange- The Nature of Dialogue§III. Discourse Analysis According to Michael Stubbs§IV. Surface Cohesion and Underlying Coherence§- Indirection in Speech Acts according to John R. Austin§4.1 Utterances as Actions§4.2 Discourse Acts and Speech Acts§4.3 Identifying Speech Acts§4.4 Speech Acts and Social Roles§V. Speech Act Analysis according to John R. Searle§VI. Conclusion§VII. Bibliography§I. Introduction§Discourse analysis is the general term for a number of approaches to analyze§written or spoken language. Discourse Analysis began to develop in the late§1960s and 1970s in most of the humanities and social sciences and in relation§with semiotics, psycholinguistics, sociolinguistics, and pragmatics.§The object of discourse analysis is defined in terms coherent sequences of§sentences, propositions, speech acts or turns-at-talk. In opposite to traditional§linguistics, discourse analysts not only study language use beyond the sentence§boundary, but also prefer to analyze naturally occurring language use, and not§invented examples.§Whereas earlier studies of discourse mainly focused on the abstract structures§of written texts, many contemporary approaches, especially those influenced§by the social sciences, favour a more dynamic study of spoken talk in§interaction.§Often a distinction is made between local structures of discourse, such as§relations between sentences, and global structures, such as the overall topics§and the schematic organization of the discourse or conversation as a whole.§This term paper will first of all deal with the nature of dialogue and show how§interaction functions. In my second chapter I will have a closer look on§discourse according to how Michael Stubbs, who teaches courses in general§and applied linguistics, lexicology, grammar; semantics and pragmatics, text§and corpus analysis, varieties of English, stylistics, sociolinguistics, the§sociology of language in Britain and language and thought, approaches it.§In the following chapter I will deal with the indirection in speech acts.§Regarding this I will focus on John Austin s theories of constantives and§performatives as well as his distinction between locutionary, illocutionary and§perlocutionary acts. Thereupon I will focus on John R. Searle s view which§contrasts Austin s characterization of speech acts. In my conclusion I will§summarize my chapters as well as compare Austin s and Searle s point of§views. [...]
Sklep: Libristo.pl 588,00 zł
Książki / Literatura obcojęzyczna
Departing from Myles Friedman's previous versions of prediction theory, this study contends that people seek control as an end in itself. The ability to make accurate predictions is the primary means to that end. When people make accurate predictions, we call them intelligent; when they act on those predictions and control results, we call them successful. Seeking an explanation for human superiority, Friedman and Lackey present a tight formal theory that defines the dynamic relationship between and among predictive processes responsible for human control and success. This new and general theory of purposeful behavior provides a sound basis for relating leading theoretical views to each other. Directed toward psychologists and psychiatrists--educational psychologists, industrial psychologists, and psychotherapists will each discover chapters of specific interest to their areas of expertise. Friedman and Lackey offer a new control-oriented motivational system for human beings and a distinctly different view of intelligence. Their presentation is divided into three major parts. The first describes prediction theory in a general way including sufficient detail and examples for the reader to excerpt major ideas: Human Motivation, Gaining Control, Maximizing Control, and Impediments to Control. Part II explains important implications of the theory: Achieving Success, Working Effectively, Educating for Control, The Pursuit of Happiness. Part III is a formal presentation of the theory, its basic assumptions, one corollary, and five propositions. Emphasis is placed on the logical integration of contructs and propositions into a general theory of purposeful behavior. Recommendations are made for improving the quality of life. The reader will also derive new insights into leadership, learning, retirement, recreation, defensiveness, intelligence, and psychological disturbance.
Sklep: Libristo.pl
Sklepy zlokalizowane w miastach: Warszawa, Kraków, Łódź, Wrocław, Poznań, Gdańsk, Szczecin, Bydgoszcz, Lublin, Katowice
Szukaj w sklepach lub całym serwisie
2. Szukaj na wszystkich stronach serwisu
t1=0.055, t2=0, t3=0, t4=0, t=0.055