krainaksiazek there is still time to look at the big picture and act 20110939
- znaleziono 6 produktów w 3 sklepach 679,92 zł
Muzyka>Klasyczna
CD 1: SCHEHERAZADE Op.35 - SYMPHONIC SUITE AFTER A THOUSAND AND ONE NIGHTS 1 I. The Sea And Sinbad's Ship 9'26 2 II. The Story Of The Kalendar Prince 12'20 3 III. The Young Prince And The Young Princess 10'22 4 IV. Festival At Baghdad - The Sea - Shipwreck - Conclusion 11'27 5 Sadko - Musical Picture Op.5 11'26 6 Sadko - Song Of India 3'30 Total Time: 58'35 Armenian Philharmonic Orchestra - Loris Tjeknavorian CD 2: THE TSAR'S BRIDE - OVERTURE - FANTASIA ON SERBIAN THEMES SYMPHONIES NOS. 1 & 2 'ANTAR' 1 The Tsar's Bride - Overture 6'18 2 Fantasia On Serbian Themes Op.6 7'11 SYMPHONY NO.1 IN E MINOR Op.1 3 I. Largo Assai - Allegro 9'19 4 II. Andante Tranquillo 8'28 5 III. Scherzo: Vivace 5'02 6 IV. Allegro Assai 6'54 SYMPHONY NO.2 Op.9 'ANTAR' 7 I. Largo - Allegro Giocoso 11'59 8 II. Allegro - Molto Allegro - Allargando 5'11 9 III. Allegro Risoluto Alla Marcia 5'35 10 IV. Allegretto Vivace 8'51 Total Time: 75'15 Philharmonia Orchestra - Yondani Butt CD 3: 1 OVERTURE ON THREE RUSSIAN THEMES Op.28* 11'40 SYMPHONY NO.3 IN C Op.32 2 I. Moderato Assai - Allegro 12'06 3 II. Scherzo: Vivo 4'58 4 III. Andante 8'00 5 IV. Allegro Con Spirito 5'06 6 SKAZKA Op.29 (Fairytale) 15'54 Total Time: 58'06 London Symphony Orchestra *Philharmonia Orchestra - Yondani Butt CD 4: THE GOLDEN COCKEREL - SUITE (arr. Alexander Glazunov & Maximilian Steinberg) 1 I. King Dodon In His Palace 10'05 2 II. King Dodon On The Battlefield 3'52 3 III. King Dodon And The Queen Of Shemakha 7'02 4 IV. The Marriage Feast And Lamentable End Of King Dodon 5'17 TALE OF TSAR SALTAN - SUITE OP.57 5 I. The Tsar's Farewell And Departure 4'51 6 II. The Tsarina In A Barrel At Sea 5'27 7 III. The Three Wonders 8'00 8 Flight Of The Bumblebee (Tale Of Tsar Saltan) 1'13 Christmas Eve - Suite 9 I. Holy Night 5'40 10 II. Games And Dances Of The Stars - Mazurka - 5'49 The Sixth Comet - Csardas And Rain Of The Falling Stars 11 III. The Devil's Christmas 5'50 12 IV. Polonaise 6'07 13 V. Procession To Midnight Mass And Carols 6'05 Total Time: 76'00 Armenian Philharmonic Orchestra Loris Tjeknavorian CD 5: THE LEGEND OF THE INVISIBLE CITY OF KITEZH - SUITE 1 I. Prelude - Hymn To Nature 4'29 2 II. Bridal Procession 3'27 3 III. Tartar Invasion And The Battle Of Kerzenets 4'24 4 IV. Death Of Frevronya And Apotheosis 10'44 PAN VOYEVODA - SUITE Op.59 5 I. Introduction 3'30 6 II. Krakowiak 3'26 7 III. Nocturne 4'30 8 IV. Mazurka 4'53 9 V. Polonaise 6'23 PIANO CONCERTO IN C SHARP MINOR Op.30 10 I. Moderato - Allegretto Quasi Polacca - 6'17 11 II. Andante Mosso 4'11 12 III. Allegro 3'52 Total Time: 60'22 Leningrad Philharmonic Orchestra / Evgeny Mravinsky (1-4) Bolshoi Theatre Orchestra / Evgeny Svetlanov (5-9) Sviatoslav Richter Piano Moscow Youth Symphony Orchestra / Kirill Kondrashin (10-12) CD 6: PIANO TRIO IN C MINOR (completed In 1939 By Maximilian Steinberg) 1 I. Allegro 10'35 2 II. Allegro 4'25 3 III. Adagio 9'17 4 IV. Adagio - Allegro Assai 12'51 QUINTET IN B FLAT 5 I. Allegro Con Brio 7'29 6 II. Andante 8'13 7 III. Rondo: Allegretto 9'42 Total Time: 62,42 Oistrakh Trio (1-4) David Oistrakh Violin Sviatoslav Knushevitsky Cello Lev Oborin Piano Felicja Blumental Piano (5-7) Members Of The New Philharmonia Wind Ensemble, London Gareth Morris Flute John McCaw Clarinet Nicolas Busch Horn Gwydion Brook Bassoon CD 7: 4 SONGS Op.2 1 1. Lean Thy Cheek To Mine 1'04 Heine, Trans. M. Mikhaylov 2 2. Eastern Song: Enslaved By The Rose, The Nightingale A. Kol'tsov 3 3. Lullaby L. May 4 4. From My Tears Heine, Trans. Mikhaylov 4 SONGS Op.3 5 1. The Pine And The Palm Heine, Trans. Mikhaylov 6 2. Southern Night N. Shcherbina 7 3. The Golden Cloud Has Slept Lermontov 8 4. On The Hills Of Georgia Pushkin 4 SONGS Op.4 9 1. What Is My Name To Thee? Pushkin 10 2. The Messenger Heine, Trans. Mikhaylov 11 3. In The Dark The Nightingale Is Silent I. Nikitin 12 4. Quietly Evening Falls A. Fet 4 SONGS Op.7 13 1. My Voice For Thee Is Sweet And Languid Pushkin 14 2. Hebrew Song L. Mey 15 3. The Mermaid Of Lake Switez A. Mickiewicz, Trans. Mey 16 4. Thy Glance Is Radiant As The Heavens Lermontov 6 SONGS Op.8 17 1. Where Thou Art, My Thought Flies To Thee Unknown 18 2. Night A. Pleshcheyev 19 3. The Secret After Chamisso 20 4. Arise, Come Down Mey 21 5. In The Kingdom Of Roses And Wine 22 6. I Believe, I Am Loved Pushkin 2 SONGS Op.25 Heine, Trans. Mikhaylov 23 1. To My Song 24 2. When I Gaze Into Thy Eyes 4 SONGS Op.26 25 1. In Moment To Delight Devoted Byron, Trans. I. Kozlov 26 2. Evocation Pushkin 27 3. For The Shores Of Thy Native Land Pushkin 28 4. Zuleika's Song Byron, Trans. I. Kozlov Total Time: 63'43 Natalia Gerasimova Soprano Vladimir Skanavi Piano (2, 3, 12, 15, 19) Marina Choutova Mezzo-soprano Elena Tcheglakova Piano (5-6, 13-14, 17-18, 28) Alexei Martinov Tenor Aristote Konstantinidi Piano (4, 8, 9, 11, 21, 24-25) Mikhail Lanskoi Baritone Ilya Scheps Piano (1, 16, 20, 22, 26-27) Sergei Baikov Bass Ilya Scheps Piano (7, 10, 23) CD 8: 4 SONGS Op.27 1 1. Softly The Spirit Flew Up To Heaven A.K. Tolstoy 2 2. Echo F. Coppee, Trans. S. Andreyevsky 3 3. Thou And You Pushkin 4 4. Forgive! Remember Not These Tearful Days N. Nekrasov 4 SONGS Op.39 A.K. Tolstoy 5 1. Oh, If Thou Couldst For One Moment 6 2. The West Dies Out In The Pallid Rose 7 3. Silence Descends On The Golden Cornfields 8 4. Sleep, My Poor Friend 4 SONGS Op.40 9 1. When The Golden Cornfield Waves Lermontov 10 2. Across The Midnight Sky Lermontov 3'08 11 3. Of What I Dream In The Quiet Night A. Maykov 12 4. I Waited For Thee In The Grotto At The Appointed Hour A. Maykov 4 SONGS Op.41 13 1. Sun Of The Sleepless A.K. Tolstoy After Byron 14 2. I Am Unhappy Lermontov 15 3. I Love Thee, Moon (Melody From The Banks Of The Ganges) Maykov 16 4. Look In Thy Garden Maykov 4 SONGS Op.42 17 1. A Whisper, A Gentle Breath Fet 18 2. I Have Come To Greet Thee Fet 19 3. The Clouds Begin To Scatter (Elegy) Pushkin 20 4. My Spoiled Darling Mickiewicz, Trans. Mey 4 SONGS Op.43 'Vesnoy' (In Spring) 21 1. The Lark Sings Louder A.K. Tolstoy 22 2. Not The Wind, Blowing From The Heights A.K. Tolstoy 23 3. Cool And Fragrant Is Thy Garland Fet 24 4. Early Spring A.K. Tolstoy Total Time: 52'14 Natalia Gerasimova Soprano Vladimir Skanavi Piano (1, 4, 11, 19, 21-22) Alexei Martinov Tenor Aristote Konstantinidi Piano (3, 13, 15-18, 20, 23-24) Mikhail Lanskoi Baritone Ilya Scheps Piano Sergei Baikov Bass Ilya Scheps Piano CD 9: FIVE SONGS Op.45 'Poetu' (To The Poet) 1 1. The Echo Pushkin 2 2. Art Maykov 3 3. The Octave Maykov 4 4. Doubt Maykov 5 5. The Poet Pushkin 5 SONGS Op.46 'U Morya' (By The Sea) A.K. Tolstoy 6 1. The Wave Breaks Into A Spray 7 2. Not A Sound From The Sea 8 3. The Sea Is Tossing 9 4. Do Not Believe Me, Friend 10 5. The Waves Rise Up Like Mountains 4 SONGS Op.50 Maykov, After Modern Greek Poems 11 1. The Maiden And The Sun 12 2. The Singer 13 3. Quiet Is The Deep Blue Sea 14 4. I Am Still Filled, Dear Friend 5 SONGS Op.51 Pushkin 15 1. Slowly Drag My Days 16 2 Do Not Sing To Me, O Lovely One 17 3. Withered Flower 18 4. The Beauty 19 5. The Rainy Day Has Waned 4 SONGS Op.55 20 1. Awakening Pushkin 21 2. To A Grecian Girl Pushkin 22 3. The Dream Pushkin 23 4. I Died From Happiness L. Uhland, Trans. V. Zhukovsky 2 SONGS Op.56 Maykov 24 1. The Nymph 25 2. Summer Night's Dream Total Time: 55'07 Natalia Gerasimova Soprano Vladimir Skanavi Piano (3, 4, 11, 15, 17, 24-25) Alexei Martinov Tenor Aristote Konstantinidi Piano (1, 2, 5, 9, 12-14, 16, 18, 20-23) Mikhail Lanskoi Baritone Ilya Scheps Piano - Sergei Baikov Bass Ilya Scheps Piano CD 10: CHORAL WORKS 1 Poem About Aleksey, The Man Of God Op.20 For Chorus And Orchestra 2 Song Of Oleg The Wise Op.58 For Two Male Soloists, Male Chorus And Orchestra (Pushkin) 3 From Homer Op.60 Prelude-cantata For Three Voices, Female Chorus And Orchestra 4 Switezianka Op.44 (The Mermaid Of Lake Switez) Cantata For Two Solo Voices, Chorus And Orchestra (L.A. Mey After Mickiewicz) Total Time: 51'03 Dmitri Kortchak Tenor Nikolai Didenko Bass Svetlana Sizova Mezzo-soprano Tatiana Fedotova Soprano - Elena Mitrakova Soprano Dmitri Kortchak Tenor (4) Chorus Of The Moscow Academy Of Choral Art - Victor Popov - Moscow Symphony Orchestra - Vladimir Ziva CD 11: MAY NIGHT - OPERA IN THREE ACTS Libretto By Rimsky-Korsakov After Nikolai Gogol 1 Overture (Orchestra) Act One: 2 No.1: Round Of The Millet (Chorus) 3 No.2: Serenade (Levko) 4 No.3: Duet (Levko/Hanna) 5 No.4: Tale (Levko) 6 No.5: Recitative And Spring-Song (Hanna/Chorus Of Girls) 7 No.6: Hopak Scene (Kalenik/Chorus Of Girls) 8 No.7: Trio (Mayor/Levko/Hanna) 9 No.8: Recitative And Song About The Mayor (Levko/Chorus Of Youths) Act Two - Scene 1 10 No.9: Trio (Mayor/Distiller/Sister-in-Law) 11 No.10: Scene With Kalenik And The Distiller's Tale (Kalenik/Mayor/Distiller/Sister-in-Law 12 No.11: Song About The Mayor, Scene And Trio Beginning Total Time: 65'08 Levko: VITALY TARASCHENKO Hanna: NATALIA ERASOVA Pannochka: MARINA LAPINA The Mayor: VYACHESLAV POCHAPSKY The Distiller: ALEXANDER ARKHIPOV The Clerk: PIOTR GLUBOKY The Mayor's Sister-in-Law: ELENA OKOLYCHEVA Kalenik, The Village Drunkard: NIKOLAI RESHETNIAK Sveshnikov Academic Choir Chorus Master Evgeny Tytianko BOLSHOI THEATRE ORCHESTRA / ANDREY CHISTIAKOV CD 12: MAY NIGHT (conclusion) - Opera In Three Acts Libretto By Rimsky-Korsakov After Nikolai Gogol 1 No.11: Song About The Mayor, Scene And Trio Conclusion 7'03 (Sister-in-law/Mayor/Distiller/Levko/Chorus/Clerk) Scene 2 2 No.12: Finale 6'20 (Mayor/Clerk/Distiller/Sister-in-Law, Chorus/Kalenik) Act Three 3 No.13: Scene Of The Rusalki 33'15 (Chorus/Queen Of The Water Nymphs/Levko) 4 No.14: Scene And Ritual Songs 6'16 (Mayor/Levko/Clerk/Distiller/Chorus/Hanna) 5 No.15: Finale 5'30 (Hanna/Levko/Chorus Of Youths/Mayor/Clerk/Distiller/Chorus/Kalenik/Sister-in-Law) Total Time: 58'30 Levko: VITALY TARASCHENKO Hanna: NATALIA ERASOVA Pannochka: MARINA LAPINA The Mayor: VYACHESLAV POCHAPSKY The Distiller: ALEXANDER ARKHIPOV The Clerk: PIOTR GLUBOKY The Mayor's Sister-in-Law: ELENA OKOLYCHEVA Kalenik, The Village Drunkard: NIKOLAI RESHETNIAK Sveshnikov Academic Choir Chorus Master Evgeny Tytianko BOLSHOI THEATRE ORCHESTRA / ANDREY CHISTIAKOV CD 13: THE SNOW MAIDEN - OPERA IN A PROLOGUE AND FOUR ACTS Libretto By Rimsky-Korsakov After Alexander Ostrowskij Prologue 1 Scene 1. Winter Is Over! The Cocks Have Crowed (Forest Spirit) 2 Recitative: At The Appointed Hour (Spring Fairy) 3 Aria: Where Are Those Lovely Lands Of Sunshine? (Spring Fairy) 4 Recitative: Dear Birds Of Mine (Spring Fairy) 5 Song And Dance Of The Birds (Chorus Of Birds/Spring Fairy) 6 Ah, It Is Snowing! (Chorus Of Birds/Spring Fairy) 7 Scene 2. When The Cold Cracks The Roofs And Walls (King Frost) 8 Recitative: Your Holiday Has Lasted Long Enough (Spring Fairy/King Frost) 9 Scene 3. Hello... Poor Little Child (Snow Maiden/Spring Fairy/King Frost) 10 Aria: To Go Berry-picking In The Woods (Snow Maiden) Recitative: This Handsome Lel (King Frost/Snow Maiden/Spring Fairy) 11 Arietta: I Heard All Of The Loveliest Songs (Snow Maiden) 12 Trio: Do You Hear? (Snow Maiden/ Spring Fairy/King Frost) Appearance Of The Forest Spirit (Forest Spirit/Chorus) 13 Scene 4. Carnival Procession (Chorus) 14 This Summer Soon Will Pass (Carnival Puppet/Chorus) 15 Wait! Is It Already Over? (Cottager & Wife/ Puppet/Snow Maiden/Chorus Of Berendeyans) Act One 16 Introduction (Orchestra) 17 Scene 1. For Your Kind Welcome, Lel Can Offer Nothing (Lel/Cottager/Snow Maiden) 18 Lel's First Song (Lel) 19 Lel's Second Song (Lel) 20 Lel, Handsome Lel (Chorus Of Girls/Snow Maiden) Total Time: 63'55 Snow Maiden: ELENA ZEMENKOVA King Frost: NICOLA GHIUSELEV Spring Fairy: ALEXANDRINA MILCHEVA Tsar Berendei: AVRAM ANDREEV Lel, A Shepherd: STEFKA MINEVA Kupava, A Young Girl: STEFKA EVSTATIEVA Cottager: LYUBOMIR DYAKOVSKI His Wife: VESSELA ZOROVA Misgir, A Merchant: LYUBOMIR VIDENO Forest Spirit: LYUBOMIR DYAKOVSKI - BULGARIAN RADIO SYMPHONY ORCHESTRa & CHORUS / STOYAN ANGELOV CD 14: THE SNOW MAIDEN - (PART 2) OPERA IN A PROLOGUE AND FOUR ACTS Libretto By Rimsky-Korsakov After Alexander Ostrowskij 1 Scene 2. Arietta: Ah, How I Suffer (Snow Maiden) 2 Scene 3. The Snow Maiden Is All Alone (Kupava/Snow Maiden) 3 Scene 4. Wedding Ritual: Young Maidens, Dear Friends (Kupava/ Misgir/Chorus Of Girls) 4 Scene 5. Without Lel, The Snow Maiden Will Be Sad (Kupava/Misgir/ Snow Maiden/Cottager & Wife/Lel) 5 Scene 6. Friends, Aid Me In My Distress (Kupava/Lel/Misgir/Chorus) Act Two 6 Introduction (Orchestra) 7 Scene 1. The Vibrant Tone Of The Gusli (Chorus Of Blind Psalteries) 8 Scene 2. O Beloved Tsar... (Bermyata/Tsar/Page) 9 Scene 3. Duet: O Tsar, My Father! (Kupava/Tsar) 10 Scene 4. Hark My Words, Valiant And Noble Gentlemen (First & Second Criers) 11 Ceremonial Procession Of Tsar Berendey (Orchestra) 12 Hymn (Berendeyans/Kupava/Lel/First & Second Criers/Chorus) 13 Scene 5. I Thank You! (Kupava/Tsar/Misigir/Bermyata/Chorus) 14 Scene 6. Cavatina: Nature Is Almighty (Tsar) 15 My Child... O Great Tsar 7'49 (Tsar/Snow Maiden/Bermyata/Lel/Chorus) 16 Final Chorus: Almighty, All-wise Tsar (Chorus) Total Time: 66'36 Snow Maiden: ELENA ZEMENKOVA King Frost: NICOLA GHIUSELEV Spring Fairy: ALEXANDRINA MILCHEVA Tsar Berendei: AVRAM ANDREEV Lel, A Shepherd: STEFKA MINEVA Kupava, A Young Girl: STEFKA EVSTATIEVA Cottager: LYUBOMIR DYAKOVSKI His Wife: VESSELA ZOROVA Misgir, A Merchant: LYUBOMIR VIDENO Forest Spirit: LYUBOMIR DYAKOVSKI - BULGARIAN RADIO SYMPHONY ORCHESTRA & CHORUS / STOYAN ANGELOV CD 15: THE SNOW MAIDEN - (PART 3) OPERA IN A PROLOGUE AND FOUR ACTS Libretto By Rimsky-Korsakov After Alexander Ostrowskij Act Three: 1 Scene 1. Dance And Song Of The Beaver: Ah, A Linden-tree Grows In The Field (Chorus/Snow Maiden/Lel/Cottager) What Merry Festivities! (Tsar) 2 Cavatina: The Happy Day Fades (Tsar) 3 Recitative: Another Amusement (Tsar) 4 Dance Of The Tumblers (Orchestra) 5 Lel's Third Song (Lel) 6 Recitative: Thank You, Handsome Lel... O Father, Tsar (Tsar/Snow Maiden/Chorus) 7 Scene 2. How Is It, Lel, That Your Heart Is So Cold? (Snow Maiden/Misgir) 8 Andantino: On A Warm Blue Sea (Misgir/Snow Maiden) Wait, Do Not Hurry! (Forest Spirit) 9 Transformation Of The Forest Spirit: All Night He Shall Pursue Her Shadow (Forest Spirit/Misgir) 10 Scene 3. At Last, I Find You (Lel/Kupava/Snow Maiden) Act Four 11 Introduction (Orchestra) 12 Scene 1. O Mother, My Eyes Are Full Of Tears (Snow Maiden/Spring Fairy) 13 Flowers Of The Springtide Dawn(Spring Fairy/Chorus Of Flowers) 14 Oh Mother, What A Miracle (Snow Maiden/Spring Fairy) 15 Scene 2. Duet: Wait, Wait For Me, Snow Maiden (Misgir/Snow Maiden) 16 Scene 3. Finale (Snow Maiden/Misgir/Tsar/Chorus) 17 Hymn Of Praise To The Sun-god Yarilo: Life-giving Yarilo (Chorus) Total Time: 78'46 Snow Maiden: ELENA ZEMENKOVA King Frost: NICOLA GHIUSELEV Spring Fairy: ALEXANDRINA MILCHEVA Tsar Berendei: AVRAM ANDREEV Lel, A Shepherd: STEFKA MINEVA Kupava, A Young Girl: STEFKA EVSTATIEVA Cottager: LYUBOMIR DYAKOVSKI His Wife: VESSELA ZOROVA Misgir, A Merchant: LYUBOMIR VIDENO Forest Spirit: LYUBOMIR DYAKOVSKI - BULGARIAN RADIO SYMPHONY ORCHESTRA & CHORUS / STOYAN ANGELOV CD 16: MOZART AND SALIERI Op.48 Opera In One Act Libretto By Alexander Pushkin 1 Introduction 2 Scene 1 3 Scene 2 Total Time: 40'49 Mozart: ALEXEI MASLENNIKOV Salieri: EVGENY NESTERENKO BOLSHOI THEATRE SYMPHONY ORCHESTRA - GENNADY ROZHDESTVENSKY CD 17: THE NOBLEWOMAN VERA SHELOGA Op.54 - Opera In One Act Libretto By Rimsky-Korsakov After Lev Alexandrovich Mey 1 Overture (Orchestra) Scene 1 2 Look Boyarishnya, Dear, What A Fine String Of Beads! (Vlas'yevna) 3 Lullaby: Lulla, Lullaby, Lulla, Lulla... (Vera) Scene 2 4 Did Olenka Fall Asleep To Your Song (Nadezhda) 5 Who Is It, Then?... Do Not Ask, Nadezhda! (Nadezhda/Vera) 6 I Thought I Heard A Cuckoo... (Vera) Scene 3 7 Stop!... Were You Not Expecting Other Guests? (Vera/Boyar Sheloga) Total Time: 49'13 Vera: STEVKA EVSTATIEVA Nadezhda: ALEXANDRINA MILCHEVA Vlas'yevna: STEFKA MINEVA Boyar Sheloga: PETER BAKARDZHIEV Prince Tokmakov: DIMITER STANCHEV BULGARIAN RADIO SYMPHONY ORCHESTRA- STOYAN ANGELOV CD 18: THE TSAR'S BRIDE - OPERA IN FOUR ACTS Libretto: Il'ya Tyumenev After Lev Mey 1 Overture (Orchestra) Act One 2 Scene 1. Could I Somehow Forget (Gryaznoy) 3 Scene 2. Here Are My Guests! 4 Scene 3. Dear Host! May We Hear (Gryaznoy/Malyuta-Skuratov/Likov/Bomelius) 5 Song Of The Hops (Malyuta-Skuratov/Gryzanoy/Bomelius) 6 Scene 4. Hello, My Beautiful Child! (Gryaznoy/Malyuta-Skuratov/Lyubasha) 7 Scene 5. Bomelius... (Gryaznoy/Bomelius/Lyubasha) 8 Scene 6. What Do You Want? (Lyubasha/Gryaznoy) Act Two 9 Scene 1. There, The End Of The Vespers Has Arrived (Chorus) 10 Scene 2. How Calming This Autumn Evening Is (Marfa/Dunyasha/Petrovna) 11 Scene 3. Ah, What Is Wrong With Me, Why Am I Trembling So? (Marfa/Dunyasha/Likov/Sobakin) Total Time: 75'33 Marfa: EKATERINA KUDRIAVCHENKO Ivan Likov: ARKADY MISHENKIN Grigory Gryaznoy: VLADISLAV VERESTNIKOV Lyubasha: NINA TERENTIEVA Bomelius: VLADIMIR KUDRIASHOV Vasily Sobakin: PYOTR GLUBOKY Dunyasha: ELENA OKOLYSHEVA Saburova: IRINA UDALOVA Grigory Malyuta-Skuratov: NIKOLAI NIZIENKO Servant: NINA LARIONOVA Petrovna: TATIANA PECHURIA Coachman: VLADISLAV PASHINSKY Young Lad: YURI MARKELOV Sveshnikov Academic Choir - BOLSHOI THEATRE ORCHESTRA / ANDREY CHISTIAKOV CD 19: THE TSAR'S BRIDE - (PART 2) OPERA IN FOUR ACTS Libretto: Il'ya Tyumenev After Lev Mey 1 Symphonic Intermezzo (Orchestra) 2 Scene 4. Finally, I Have Managed To Find His Turtledove! (Lyubasha/Bomelius) 3 Scene 5. Ah, My God Forgive Me, Grigory! (Lyubasha/Likov/Sobakin/Bomelius) Act Three 4 Prelude (Orchestra) 5 Scene 1. I Must Thank God, Ivan Sergeyevich! (Likov/Gryaznoy/Sobakin) 6 Scene 2. Tell Me, Please, What Would You Do (Likov/Gryaznoy) 7 Scene 3. My Good Friends, Taste This Wine! (Likov/Gryaznoy/Sobakin/Saburova) 8 Dunishia Pleases The Prince? Not Possible! (Lyubasha/Bomelius) 9 Scenes 4 & 5. This Glass Is For You (Marfa/Dunyasha/Likov/Gryaznoy/Sobakin) Act Four 10 Prelude & Scene 1. A Long Sleep Will Restore The Strength (Sobakin/Saburova/Servant/Coachman) 11 Scene 2. Receive My Prayers, Powerful Boyar (Sobakin/Gryaznoy/Marfa/Saburova/Dunyasha) 12 Ah! (Marfa/Gryaznoy/Dunyasha/ Saburova/Sobakin) 13 Come To The Garden, Ivan Sergeyevich (Marfa) 14 Scene 3. No, No, This Is Enough (Gryaznoy/Lyubasha/Marfa/Malyuta-Skuratov/Saburova) Total Time: 70'41 Marfa: EKATERINA KUDRIAVCHENKO Ivan Likov: ARKADY MISHENKIN Grigory Gryaznoy: VLADISLAV VERESTNIKOV Lyubasha: NINA TERENTIEVA Bomelius: VLADIMIR KUDRIASHOV Vasily Sobakin: PYOTR GLUBOKY Dunyasha: ELENA OKOLYSHEVA Saburova: IRINA UDALOVA Grigory Malyuta-Skuratov: NIKOLAI NIZIENKO Servant: NINA LARIONOVA Petrovna: TATIANA PECHURIA Coachman: VLADISLAV PASHINSKY Young Lad: YURI MARKELOV Sveshnikov Academic Choir - BOLSHOI THEATRE ORCHESTRA / ANDREY CHISTIAKOV CD 20: THE LEGEND OF THE INVISIBLE CITY OF KITEZH AND THE MAIDEN FEVRONIYA Opera In Four Acts Libretto: Vladimir Belsky Act One: 1 Introduction: In Praise Of The Wilderness 2 Ah, You Forest, My Forest, Beautiful Wilderness (Fevroniya) 3 Oh Lord, What Is The Meaning Of This? (Prince Vsevolod/Fevroniya) 4 Whose Child Are You? Where Have You Come From? (Prince Vsevolod/Fevroniya) 5 Tell Me, Fair Maiden, Do You Go To Pray In God's Church? (Prince Vsevolod/Fevroniya) 6 Well Spoken, Fair Maiden! (Prince Vsevolod/Fevroniya) 7 Hail To Thee, Lips Of Honey (Prince Vsevolod/Fevroniya) 8 As Soon As The Marksmen Came Out Into The Open Field (Chorus/Prince Vsevolod/Fevroniya/Poyarok) Act Two: 9 Show Them, Mikhaylushka, Show Them Playful Bear (Bear Leader/Chorus/ Gusli Player/Well-off People) 10 So What Is That To Us? (Kuterma/ Well-off People/Chorus) 11 Hey Lads! I Can Hear Some Bells (Chorus/Poyarok/Well-off People) 12 Get Away, Clear Off, You Dog! (Chorus/Fevroniya/Poyarok/Kuterma) 13 Over The Bridges Of Guelder-tree (Chorus) 14 Gayda! Gay! Gayda! (Tatars/Bedyay/ Burunday/Chorus/Kuterma/Fevroniya) 15 Gayda! Gay! Stop, You Godless Heathens (Chorus/Kuterma) Total Time: 65'48 Prince Yury Vsevolodovich: IVAN PETROV Prince Vsevolod: VLADIMIR IVANOVSKY Fevroniya: NATALIA ROZHDESTVENSKAYA Grishka Kuterma: DIMITRI TARKHOV Fyodor Poyarok: ILJA BOGDANOV Page: LIDIA MELNIKOVA Two Well-off People: VENIARNIN SHEVTSOV, SERGEI KOLTYPIN Gusli Player: BORIS DOBRIN Bear Leader: TIHON CHERNYAKOV Singing Beggar: MIKHAIL SKAZIN Bedyay: LEONID KTITOROV Burunday: GENNADY TROITSKY Sirin: MARIA ZVEZDINA Alkonost: NINA KULAGINA, MOSCOW RADIO CHORUS & SYMPHONY ORCHESTRA / VASSILI NEBOLSIN CD 21: THE LEGEND OF THE INVISIBLE CITY OF KITEZH AND THE MAIDEN FEVRONIYA (PART 2) Opera In Four Acts Libretto: Vladimir Belsky Act Three: 1 Scene 1. Good Fortune To You, Citizens Of Kitezh (Poyarok/Chorus/Prince Vsevolod) 2 Oh Glory, Vain Wealth! (Prince Yury) 3 Wondrous Queen Of Heaven, Our Holy Protectress! (Poyarok/Prince Yury/ Chorus/Page) 4 Kitezh Looted And Us Taken Alive As A Tribute (Prince Yury/Chorus/Prince Vsevolod) 5 What Are We Standing About For, Sisters? (Chorus/Page/Prince Yury/ Poyarok) 6 Entr'acte To The Second Scene: The Battle Near Kerzhenets 7 Scene 2. Here Is The Oak Grove, And Here Is The Lake (Kuterma/Burunday/Bedyay/Chorus) 8 Oh, You Tartar Murzas! I Don't Need The Gold Or Silver (Burunday/Bedyay/Chorus) 9 Ah, My Dear Husband, My Hope! (Fevroniya) 10 Hear Me, Maiden... Lovely Princess! (Kuterma/Fevroniya) 11 Go, Servant Of The Lord! (Fevroniya/Kuterma/Chorus) Total Time: 62'36 Prince Yury Vsevolodovich: IVAN PETROV Prince Vsevolod: VLADIMIR IVANOVSKY Fevroniya: NATALIA ROZHDESTVENSKAYA Grishka Kuterma: DIMITRI TARKHOV Fyodor Poyarok: ILJA BOGDANOV Page: LIDIA MELNIKOVA Two Well-off People: VENIARNIN SHEVTSOV, SERGEI KOLTYPIN Gusli Player: BORIS DOBRIN Bear Leader: TIHON CHERNYAKOV Singing Beggar: MIKHAIL SKAZIN Bedyay: LEONID KTITOROV Burunday: GENNADY TROITSKY Sirin: MARIA ZVEZDINA Alkonost: NINA KULAGINA, MOSCOW RADIO CHORUS & SYMPHONY ORCHESTRA / VASSILI NEBOLSIN CD 22: THE LEGEND OF THE INVISIBLE CITY OF KITEZH AND THE MAIDEN FEVRONIYA (PART 3) Act Four: 1 Scene 1. Oh, I Can't Go On, Grishenka (Fevroniya/Kuterma) 2 Earth, Our Merciful Mother! (Fevroniya/Kuterma) 3 Grishenka!... He Will Not Listen (Fevroniya) 4 The Free Birds Are Toning Up Their Voices (Fevroniya/Voice Of Alkonost) 5 Is That You, Radiant Light Of My Eyes? (Fevroniya/Ghost) 6 The Bridegroom Has Come (Voice Of Sirin/Fevroniya/Ghost) 7 Entr'acte To The Second Scene 8 Scene 2. The Doors Of Paradise Have Opened For You (Alkonost/Sirin/Chorus) 9 Radiant Kingdom! O God! (Fevroniya/Chorus/Prince Vsevolod) 10 May The Grace Of God Be With You! (Prince Yury/Fevroniya/Prince Vsevolod/ Sirin/Alkonost) 11 Stay With Us Here For Ever More (Chorus/Fevroniya/Sirin/Alkonost/Prince Vsevolod/Prince Yury) 12 Grishenka, Even Though You Are Feeble In Mind (Fevroniya/Poyarok/Prince Yury/Chorus) Prince Yury Vsevolodovich: IVAN PETROV Prince Vsevolod: VLADIMIR IVANOVSKY Fevroniya: NATALIA ROZHDESTVENSKAYA Grishka Kuterma: DIMITRI TARKHOV Fyodor Poyarok: ILJA BOGDANOV Page: LIDIA MELNIKOVA Two Well-off People: VENIARNIN SHEVTSOV, SERGEI KOLTYPIN Gusli Player: BORIS DOBRIN Bear Leader: TIHON CHERNYAKOV Singing Beggar: MIKHAIL SKAZIN Bedyay: LEONID KTITOROV Burunday: GENNADY TROITSKY Sirin: MARIA ZVEZDINA Alkonost: NINA KULAGINA, MOSCOW RADIO CHORUS & SYMPHONY ORCHESTRA / VASSILI NEBOLSIN ROMANCES 13 The Rainy Day Has Waned Op.51 No.5 Pushkin 14 The Clouds Begin To Scatter Op.42 No.3 Pushkin 15 Oh, If Thou Couldst For One Moment Op.39 No.1 Tolstoy 16 Not The Wind, Blowing From The Heights Op.43 No.2 Tolstoy 17 The Octave Op.45 No.3 Maykov 18 The Messenger Op.4 No.2 Heine 19 The Upas Tree Op.49 No.1 Pushkin Total Time: 78'41 Ivan Petrov Bass - S. Stuchevsky Piano CD 23: THE GOLDEN COCKEREL - OPERA IN A PROLOGUE, THREE ACTS AND AN EPILOGUE Libretto By Vladimir Belsky After Alexander Pushkin Prologue: 1 Introduction: I Am The Master Magician (Astrologer) Act One: 2 The King's Monologue: I Have Summoned You Here (King Dodon) 3 Guidon's Plan: Great Father (Guidon/King Dodon/Chorus Of Boyars) 4 Afron's Plan (King Dodon/Boyars/Afron/Polkan/Guidon) 5 Hail, Majesty! Sire! (Astrologer) Oh, That's A Fairy Tale! (King Dodon/The Golden Cockerel) 6 Cock-a-doodle-do! The Coast Is Clear - The Parrot Scene (The Golden Cockerel/King Dodon/Amelfa) 7 Dodon's Siesta - Cock-a-doodle-do! Beware! (Chorus Of The People/Amelfa/The Golden Cockerel) Our King! Father Of The People! (Polkan/King Dodon/Afron/Chorus Of Boyars/Guidon) 8 King Dodon's Dream (The Golden Cockerel/King Dodon/Amelfa/Chorus) 9 The Cockerel's Sccene: Cock-a-doodle-do!... Oh! What Misfortune! (The Golden Cockerel/Chorus Of The People/Polkan/King Dodon) Total Time: 46'17 King Dodon: NIKOLAI STOILOV Prince Guidon: LYUBOMIR BODOUROV Afron: EMIL UGRINOV Polkan: KOSTA VIDEV Astrologer: LYUBOMIR DYAKOVSKI Queen Of Shemakha: ELENA STOYANOVA The Golden Cockerel: YAVORA STOILOVA Amelfa: EVGENIA BABACHEVA / SOFIA NATIONAL OPERA ORCHESTRA / DIMITER MANOLOV CD 24: THE GOLDEN COCKEREL - (PART 2) OPERA IN A PROLOGUE, THREE ACTS AND AN EPILOGUE Libretto By Vladimir Belsky After Alexander Pushkin Act Two: 1 Soldiers' Chorus: The Silent Night Is Whispering Fearful Things (Chorus Of Soldiers) What Terrible Sight Is This? - Behold, A Tent! (King Dodon/Polkan/Chorus Of Soldiers) 2 The Queen Of Shemakha's Entrance: Hail, O Ray Of Morning Sun (Queen Of Shemakha/King Dodon/Polkan) 3 Whose Heart Rich In Love (Queen Of Shemakha/King Dodon) 4 Dance Of The Queen Of Shemakha: At First I Shall Dance With A Lowered Veil (Queen Of Shemakha/King Dodon) 5 Sisters, Who Limps Beside The Resplendent Beauty? (Chorus Of Slaves) Ho! Polkan! Sound The Trumpets In Victory (King Dodon/Chorus Of Soldiers) 6 It Is Terrible, Brothers (Chorus Of The People/Amelfa) 7 Who Is That Stranger Standing There? (Queen Of Shemakha/King Dodon) Great King, It Is I (Astrologer) 8 King Dodon's Death: Ha, Ha, Ha! (Queen Of Shemakha) I've Beaten Him To Death (King Dodon/The Golden Cockerel/Chorus Of The People) Epilogue: 9 There, My Story's Ended! (Astrologer) Total Time: 72'24 King Dodon: NIKOLAI STOILOV Prince Guidon: LYUBOMIR BODOUROV Afron: EMIL UGRINOV Polkan: KOSTA VIDEV Astrologer: LYUBOMIR DYAKOVSKI Queen Of Shemakha: ELENA STOYANOVA The Golden Cockerel: YAVORA STOILOVA Amelfa: EVGENIA BABACHEVA / SOFIA NATIONAL OPERA ORCHESTRA / DIMITER MANOLOV CD 25: Historical Recordings SYMPHONY NO.3 IN C Op.32 1 I. Moderato Assai - Allegro 12'51 2 II. Scherzo: Vivo 6'01 3 III. Andante 8'22 4 IV. Allegro Con Spirito 6'18 SCHEHERAZADE Op.35 'Symphonic Suite After A Thousand And One Nights' 5 I. The Sea And Sinbad's Ship 10'09 6 II. The Story Of The Kalendar Prince 11'43 7 III. The Young Prince And The Young Princess 10'53 8 IV. Festival At Baghdad - The Sea - Shipwreck - Conclusion 11'16 Total Time: 77'38 USSR State TV And Radio Symphony Orchestra - Gennady Rozhdestvensky (1-4) David Oistrakh Violin - Bolshoi Theatre Symphony Orchestra - Nikolai Golovanov (5-8
Sklep: Gigant.pl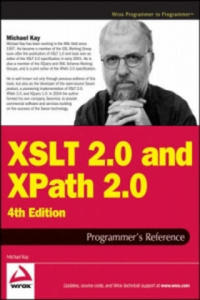 247,80 zł
Książki / Literatura obcojęzyczna
This book is primarily a practical reference book for professional XSLT developers. It assumes no previous knowledge of the language, and many developers have used it as their first introduction to XSLT; however, it is not structured as a tutorial, and there are other books on XSLT that provide a gentler approach for beginners. The book does assume a basic knowledge of XML, HTML, and the architecture of the Web, and it is written for experienced programmers. There's no assumption that you know any particular language such as Java or Visual Basic, just that you recognize the concepts that all programming languages have in common. The book is suitable both for XSLT 1.0 users upgrading to XSLT 2.0, and for newcomers to XSLT. The book is also equally suitable whether you work in the Java or .NET world. As befits a reference book, a key aim is that the coverage should be comprehensive and authoritative. It is designed to give you all the details, not just an overview of the 20 percent of the language that most people use 80 percent of the time. It's designed so that you will keep coming back to the book whenever you encounter new and challenging programming tasks, not as a book that you skim quickly and then leave on the shelf. If you like detail, you will enjoy this book; if not, you probably won't. But as well as giving the detail, this book aims to explain the concepts, in some depth. It's therefore a book for people who not only want to use the language but who also want to understand it at a deep level. The book aims to tell you everything you need to know about the XSLT 2.0 language. It gives equal weight to the things that are new in XSLT 2.0 and the things that were already present in version 1.0. The book is about the language, not about specific products. However, there are appendices about Saxon (the author's own implementation of XSLT 2.0), about the Altova XSLT 2.0 implementation, and about the Java and Microsoft APIs for controlling XSLT transformations, which will no doubt be upgraded to handle XSLT 2.0 as well as 1.0. A third XSLT 2.0 processor, Gestalt, was released shortly before the book went to press, too late to describe it in any detail. But the experience of XSLT 1.0 is that there has been a very high level of interoperability between different XSLT processors, and if you can use one of them, then you can use them all. In the previous edition we split XSLT 2.0 and XPath 2.0 into separate volumes. The idea was that some readers might be interested in XPath alone. However, many bought the XSLT 2.0 book without its XPath companion and were left confused as a result; so this time, the material is back together. The XPath reference information is in self-contained chapters, so it should still be accessible when you use XPath in contexts other than XSLT. The book does not cover XSL Formatting Objects, a big subject in its own right. Nor does it cover XML Schemas in any detail. If you want to use these important technologies in conjunction with XSLT, there are other books that do them justice. This book contains twenty chapters and eight appendixes (the last of which is a glossary) organized into four parts. The following section outlines what you can find in each part, chapter, and appendix. Part I: Foundations: The first part of the book covers essential concepts. You should read these before you start coding. If you ignore this advice, as most people do, then you read them when you get to that trough of despair when you find it impossible to make the language do anything but the most trivial tasks. XSLT is different from other languages, and to make it work for you, you need to understand how it was designed to be used. Chapter 1: XSLT in Context: This chapter explains how XSLT fits into the big picture: how the language came into being and how it sits alongside other technologies. It also has a few simple coding examples to keep you alert. Chapter 2: The XSLT Processing Model: This is about the architecture of an XSLT processor: the inputs, the outputs, and the data model. Understanding the data model is perhaps the most important thing that distinguishes an XSLT expert from an amateur; it may seem like information that you can't use immediately, but it's knowledge that will stop you making a lot of stupid mistakes. Chapter 3: Stylesheet Structure: XSLT development is about writing stylesheets, and this chapter takes a bird's eye view of what stylesheets look like. It explains the key concepts of rule-based programming using templates, and explains how to undertake programming-in-the-large by structuring your application using modules and pipelines. Chapter 4: Stylesheets and Schemas: A key innovation in XSLT 2.0 is that stylesheets can take advantage of knowledge about the structure of your input and output documents, provided in the form of an XML Schema. This chapter provides a quick overview of XML Schema to describe its impact on XSLT development. Not everyone uses schemas, and you can skip this chapter if you fall into that category. Chapter 5: The Type System: XPath 2.0 and XSLT 2.0 offer strong typing as an alternative to the weak typing approach of the 1.0 languages. This means that you can declare the types of your variables, functions, and parameters, and use this information to get early warning of programming errors. This chapter explains the data types available and the mechanisms for creating user-defined types. Part II: XSLT and XPath Reference: This section of the book contains reference material, organized in the hope that you can easily find what you need when you need it. It's not designed for sequential reading, though you might well want to leaf through the pages to discover what's there. Chapter 6: XSLT Elements: This monster chapter lists all the XSLT elements you can use in a stylesheet, in alphabetical order, giving detailed rules for the syntax and semantics of each element, advice on usage, and examples. This is probably the part of the book you will use most frequently as you become an expert XSLT user. It's a "no stone unturned" approach, based on the belief that as a professional developer you need to know what happens when the going gets tough, not just when the wind is in your direction. Chapter 7: XPath Fundamentals: This chapter explains the basics of XPath: the low-level constructs such as literals, variables, and function calls. It also explains the context rules, which describe how the evaluation of XPath expressions depends on the XSLT processing context in which they appear. Chapter 8: XPath: Operators on Items: XPath offers the usual range of operators for performing arithmetic, boolean comparison, and the like. However, these don't always behave exactly as you would expect, so it's worth reading this chapter to see what's available and how it differs from the last language that you used. Chapter 9: XPath: Path Expressions: Path expressions are what make XPath special; they enable you to navigate around the structure of an XML document. This chapter explains the syntax of path expressions, the 13 axes that you can use to locate the nodes that you need, and associated operators such as union, intersection, and difference. Chapter 10: XPath: Sequence Expressions: Unlike XPath 1.0, in version 2.0 all values are sequences (singletons are just a special case). Some of the most important operators in XPath 2.0 are those that manipulate sequences, notably the "for" expression, which translates one sequence into another by applying a mapping. Chapter 11: XPath: Type Expressions: The type system was explained in Chapter 5; this chapter explains the operations that you can use to take advantage of types. This includes the "cast" operation which is used to convert values from one type to another.A big part of this chapter is devoted to the detailed rules for how these conversions are done. Chapter 12: XSLT Patterns: This chapter returns from XPath to a subject that's specific to XSLT. Patterns are used to define template rules, the essence of XSLT's rule-based programming approach. The reason for explaining them now is that the syntax and semantics of patterns depends strongly on the corresponding rules for XPath expressions. Chapter 13: The Function Library: XPath 2.0 includes a library of functions that can be called from any XPath expression; XSLT 2.0 extends this with some additional functions that are available only when XPath is used within XSLT. The library has grown immensely since XPath 1.0. This chapter provides a single alphabetical reference for all these functions. Chapter 14: Regular Expressions: Processing of text is an area where XSLT 2.0 and XPath 2.0 are much more powerful than version 1.0, and this is largely through the use of constructs that exploit regular expressions. If you're familiar with regexes from languages such as Perl, this chapter tells you how XPath regular expressions differ. If you're new to the subject, it explains it from first principles. Chapter 15: Serialization: Serialization in XSLT means the ability to generate a textual XML document from the tree structure that's manipulated by a stylesheet. This isn't part of XSLT processing proper, so (following W3C's lead) it's separated it into its own chapter. You can control serialization from the stylesheet using an declaration, but many products also allow you to control it directly via an API. Part III: Exploitation: The final section of the book is advice and guidance on how to take advantage of XSLT to write real applications. It's intended to make you not just a competent XSLT coder, but a competent designer too. The best way of learning is by studying the work of others, so the emphasis here is on practical case studies. Chapter 16: Extensibility: This chapter describes the "hooks" provided in the XSLT specification to allow vendors and users to plug in extra functionality. The way this works will vary from one implementation to another, so we can't cover all possibilities, but one important aspect that the chapter does cover is how to use such extensions and still keep your code portable. Chapter 17: Stylesheet Design Patterns: This chapter explores a number of design and coding patterns for XSLT programming, starting with the simplest "fill-in-the-blanks" stylesheet, and extending to the full use of recursive programming in the functional programming style, which is needed to tackle problems of any computational complexity. This provides an opportunity to explain the thinking behind functional programming and the change in mindset needed to take full advantage of this style of development. Chapter 18: Case Study: XMLSpec: XSLT is often used for rendering documents, so where better to look for a case study than the stylesheets used by the W3C to render the XML and XSLT specifications, and others in the same family, for display on the web? The resulting stylesheets are typical of those you will find in any publishing organization that uses XML to develop a series of documents with a compatible look-and-feel. Chapter 19: Case Study: A Family Tree: Displaying a family tree is another typical XSLT application. This example with semi-structured data-a mixture of fairly complex data and narrative text-that can be presented in many different ways for different audiences. It also shows how to tackle another typical XSLT problem, conversion of the data into XML from a legacy text-based format. As it happens, this uses nearly all the important new XSLT 2.0 features in one short stylesheet. But another aim of this chapter is to show a collection of stylesheets doing different jobs as part of a complete application. Chapter 20: Case Study: Knight's Tour: Finding a route around a chessboard where a knight visits every square without ever retracing its steps might sound a fairly esoteric application for XSLT, but it's a good way of showing how even the most complex of algorithms are within the capabilities of the language. You may not need to tackle this particular problem, but if you want to construct an SVG diagram showing progress against your project plan, then the problems won't be that dissimilar. Part IV: Appendices: A ppendix A: XPath 2.0 Syntax Summary: Collects the XPath grammar rules and operator precedences into one place for ease of reference. Appendix B: Error Codes: A list of all the error codes defined in the XSLT and XPath language specifications, with brief explanations to help you understand what's gone wrong. Appendix C: Backward Compatibility: The list of things you need to look out for when converting applications from XSLT 1.0. Appendix D: Microsoft XSLT Processors: Although the two Microsoft XSLT processors don't yet support XSLT 2.0, we thought many readers would find it useful to have a quick summary here of the main objects and methods used in their APIs. Appendix E: JAXP: the Java API for XML Processing: JAXP is an interface rather than a product. Again, it doesn't have explicit support yet for XSLT 2.0, but Java programmers will often be using it in XSLT 2.0 projects, so the book includes an overview of the classes and methods available. Appendix F: Saxon: At the time of writing Saxon (developed by the author of this book) provides the most comprehensive implementation of XSLT 2.0 and XPath 2.0, so its interfaces and extensions are covered in some detail. Appendix G: Altova: Altova, the developers of XML Spy, have an XSLT 2.0 processor that can be used either as part of the development environment or as a freestanding component. This appendix gives details of its interfaces. Appendix H: Glossary Note: CD-ROM/DVD and other supplementary materials are not included as part of eBook file.
Sklep: Libristo.pl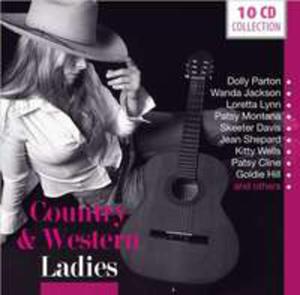 97,49 zł
Muzyka>Country
1. Lost To A Geisha Girl 2. Gotta Lot Of Rhythm In My Soul 3. Quicksilver 4. There's Poison In Your Heart 5. Beautiful Lies 6. I Want To Be A Cowboy's Sweetheart 7. Precious Memories 8. Tennessee Wig Walk 9. Girl Left Alone 10. Mister Fire Eyes 11. Old Moon 12. Single Girl, Married Girl 13. Poor Old Heartsick Me 14. Montana 15. I Gotta Know 16. Night Train To Memphis 17. I Thought Of You 18. Whose Shoulder Will You Cry On 19. Ain't No Wheels On This Ship 20. Set Him Free 101. I Don't Wanta 102. Homebreaker 103. Cheatin's A Sin 104. Two Fools In Love 105. Tomorrow Land 106. A Satisfied Mind 107. I Let The Stars Get In My Eyes 108. I'm An Old Cowhand 109. Seven Lonely Days 110. Puppy Love 111. The Marriage Of Mexican Joe 112. All The Time 113. Hummingbird 114. Dark Moon 115. The She Buckaroo 116. I Am That Easy To Forget 117. I Love You, Honey 118. One Week Later 119. Stop Whistlin' Wolf 120. Waiting For A Letter 201. Old Black Choo Choo 202. You And Me 203. (I Can't Help You) I'm Falling Too 204. Never No More 205. Two Whoops And A Holler 206. Smile And Drive Your Blues Away 207. I'm A Honky Tonk Girl 208. Am I Still Your Baby? 209. Down The Trail Of Achin' Hearts 210. I Can't Stop Loving You 211. Tall Man 212. I'm Yvonne From The Bayou 213. Eyes Of Love 214. Gallopin' To Gallup 215. The Other Woman 216. Oh, So Many Years 217. Love, Love, Love Me Honey Do 218. My Last Date With You 219. I'll Go Stepping Too 220. The Lonely Side Of Town 301. I Want To Be A Cowboy's Dream Girl 302. I Forgot More Than You'll Ever Know 303. Walking Dream 304. Cheated Too 305. Liquor And Women 306. Beautiful Bouquet 307. How Far Is Heaven 308. The Wandering Boy 309. Act Like A Married Man 310. Move It On Over 311. Everytime They Play Our Song 312. Swing Time Cowgirl 313. Wish I Was A Single Girl Again 314. Jealousy 315. Under Suspicion 316. Breathless Love 317. Can I Count On Your Love 318. Cry, Cry Darling 319. Rock-a-bye Boogie 320. Too Many Secrets 401. Say Big Boy 402. He Lost His Love For Me 403. He Left His Heart With Me 404. In Care Of The Blues 405. I Left Her Standing There 406. Big Midnight Special 407. Hasty Baby 408. Echoes From The Hills 409. Mommy For A Day 410. A Poor Man's Roses (Or A Rich Man's Gold) 411. My Wedding Ring 412. My Little Baby 413. Sinful Heart 414. Three Ways (To Love You) 415. Don't Send No More Roses 416. Lone Star 417. Don't Let Your Lips Say Yes 418. Let The Teardrops Fall 419. I've Got Four Big Brothers (To Look After Me) 420. Come Walk With Me 501. I'm Going Steady With A Heartache 502. Turn The Cards Slowly 503. Shadows On The Wall 504. Cowboy Rhythm 505. There's A Big Wheel 506. Repenting 507. I Could Never Stop You Loving Me 508. I Learned It All From You 509. Making Believe 510. I'm The Loneliest Gal In Town 511. Round-up Time In Texas 512. The Wheel Of The Wagon Is Broken 513. A Passing Love Affair 514. I'll Always Be Your Fraulein 515. Fountain Of Youth 516. I'm Yesterday's Girl 517. Walk Softly Darling 518. I'm Moving Along 519. Dim Lights, Thick Smoke 520. I Only Want A Buddy, Not A Sweetheart 601. Stop, Look And Listen 602. My Love Is A Flame 603. A Dear John Letter 604. Marry Me Again 605. Wave Bye Bye 606. Searching (For Someone Else) 607. Over And Over 608. Ridin' The Sunset Trail 609. Silver Threads And Golden Needles 610. Round Town Girls 611. A Thief In The Night 612. I Gotta Go Get My Baby 613. Let Me Be The One 614. Amigo's Guitar 615. Rodeo Sweetheart 616. Looking Back To See 617. The Weak And The Strong 618. That Wonderful Someone 619. I Ain't A-talkin' 620. A Rusty Old Halo 701. You Can't Have My Love 702. Hungry For Love 703. Slave 704. You'd Better Go 705. Wild Wild Young Men 706. Left To Right 707. My Baby's Lullaby 708. Little Birdie 709. Are You Mine 710. Sweet Temptation 711. A Date With Jerry 712. He'll Have To Stay 713. The Hoot-owl Melody 714. Why Talk To My Heart 715. The Devil's Doll 716. Don't Ever Leave Again 717. My Dear Old Arizona Home 718. You Shalt Not Steal 719. Forgive Me John 720. Treat Me Kind 801. One By One 802. I Can't Forget 803. Give Me Death 804. Why Don't You Let Me Go 805. Little Sweetheart Of The Ozarks 806. I've Kissed You My Last Time 807. I'll Make Sweet Love To You 808. A Satisfied Mind 809. I'll Never Be Free 810. Please Call Today 811. Train Whistle Blues 812. Walking The Floor Over You 813. Make Love To Me 814. It Wasn't God Who Made Honky Tonk Angels 815. Wishful Thinking 816. Little Willie Waltz 817. Three Cigarettes In An Ashtray 818. Don't Read The Letter 819. Make Believe 820. Shine On Rocky Mountain Moonlight 901. Walkin' After Midnight 902. Ain't Gonna Wash My Face For A Month 903. Pride Of The Prairie 904. Your Cheatin' Heart 905. The Hiccough Song 906. As Long As I Live 907. You Win Again 908. Old Moon 909. Tennessee Waltz 910. Make Up Your Mind 911. Kiss Me Like Crazy 912. I Love You Because 913. I Wanna Be A Western Cowgirl 914. Please Don't Betray Me 915. Don't Be Cruel 916. Under Your Spell Again 917. Sure Fire Kisses 918. Take A Gamble On Me 919. Honky Tonk Merry Go Round 920. A Wedding Ring Ago
Sklep: Gigant.pl 40,80 zł
Powieści i opowiadania
When Alistair Cooke retired in March 2004 and then died a few weeks later, he was acclaimed by many as one of the greatest broadcasters of all time. His Letters from America, which began in 1946 and continued uninterrupted every week until early 2004, kept the world in touch with what was happening in Cooke's wry, liberal and humane style. This selection, made largely by Cooke himself and supplemented by his literary executor, gives us the very best of these legendary broadcasts. Over half have never appeared in print before. It is a remarkable portrait of a continent - and a man. Fred Astaire 26 June 1987 Movie stars don't make it. Nor statesmen. Not Prime Ministers, or dictators unless they die in office. Not even a world-famous rock star, unless he's assassinated. But last Monday, none of the three national television networks hesitated about the story that would lead the evening news. On millions of little screens in this country and I don't doubt in many other countries around the world, the first shots were of an imp, a graceful wraith, a firefly in impeccable white tie and tails. And for much longer than the lead story usually runs, for a full five minutes on NBC, we were given a loving retrospective of the dead man, ending with the firm declaration by Nureyev that 'He was not just the best ballroom dancer, or tap dancer, he was simply the greatest, most imaginative, dancer of our time.' And the newsmen were right to remind us of the immortal comment of the Hollywood mogul, who, with the no-nonsense directness of an expert, reported on Fred Astaire's first film test: 'Has enormous ears, can't act, can't sing, dances a little.' That Hollywood mogul, long gone, spent his life ducking round corners, to avoid being identified as the oaf who looked in the sky and never saw the brightest star. However, that expert opinion was, as the lawyers say, controlling at the time and in Astaire's first movies, there was no thought of allowing him to act or sing. But not for long. And thanks to the invention of television, and the need to fill vast stretches of the afternoon and night with old movies, it has been possible for my daughter, for instance, to claim Fred Astaire as her favourite film star from the evidence of all the movies he made fifteen, ten, five, three years before she was born. When I got the news on Monday evening here, and realized with immediate professional satisfaction that the BBC had smartly on hand a musical obituary tribute to him I put together eight years ago, I couldn't help recalling the casual, comic way this and similar radio obituaries came about. I was in London at the end of 1979, and Richard Rodgers - one of the two or three greatest of American songwriters - had just died, I believe on New Year's Eve or the night before. Britons, by then, were getting accustomed, without pain, to making what used to be a two-day Christmas holiday into a ten-day much-needed rest. For all laborious research purposes, the BBC was shut up. And there was no retrospective programme on the life and music of Richard Rodgers in the BBC's archives. Of course, in a gramophone library that looks like an annex to the Pentagon, there were hundreds, perhaps thousands, of recordings of his songs. The SOS went out to a writer, a producer, and - I presume - a man who had the key to the gramophone library. The silent place was unlocked, and the three of them laboured through the day to put together an hour's tribute to Richard Rodgers. It was done. It was competent enough, but rushed to an impossible deadline. This hasty improvisation happened just when my own music producer and I, who had enjoyed working together for six years or so on American popular music, were wondering what we could offer next. We'd done a sketch history of jazz, through individuals. We'd gone through all the popular music of the 1920s, 1930s and 1940s, and were stumped for a new series, at which point I asked if we mightn't go and talk to the head of the channel, network or whatever. We went in, and the genial boss asked me what we had in mind. 'A morgue,' I said. A what? 'Where', I asked, 'is your morgue?' He was not familiar with the word, a newspaper term. 'Well,' I said, 'all newspapers have them.' 'How d'you mean?' 'If, I explained, 'Mrs Thatcher died tonight and you woke up and read a two-sentence obituary, you'd be rightly outraged. But if you saw a two-page obituary, you'd take it for granted. When d'you suppose it was written?' 'That's right,' he said thoughtfully. What I was proposing was a morgue of the Americans eminent in popular music and jazz, so they'd not get caught short again. A splendid idea, the man said; pick your stars. We made a list and were commissioned to return to America and finish all of them. Naturally, we looked at a calendar, and birthdates of Hoagy Carmichael, Earl Hines, Harold Arlen, Ethel Merman, Stephane Grappelli, Ella Fitzgerald. But then, in a spasm of panic, we thought of two giants - if the word can be used about two comparative midgets: Irving Berlin and Fred Astaire. Berlin was then 91. And Fred Astaire was just crowding 80. The boss man, to whom the idea of a morgue had been, only a few minutes before, quaint if not morbid, wondered what we were waiting for. Better get busy, at once, on Berlin and then on Astaire. I remember doing the Astaire obit, then and there, while I was still in London. Meanwhile, we'd simply pray every night that the Lord would keep Irving Berlin breathing till I could get home and get busy. I remember being picked up in a car by a charming young girl to get to the BBC and record my Astaire narration - there wasn't a moment to lose. She asked me, in the car, what the script was that I was clutching. 'It's an obituary', I said, 'of Fred Astaire.' 'Fred Astaire,' she shrieked, 'dead?' and almost swerved into a bus. 'Of course, he's not dead,' I said, 'but he's going to be one day.' She, too, was new to the institution of a morgue. I recalled that when I was a correspondent for a British paper in the United States, and when for example. Dean Acheson was appointed Secretary of State, the first cable I had from my editor said, 'Welcome Acheson obituary soonest.' How ghoulish, she said. I imagine that to two generations at least, it's assumed that Fred Astaire, this slim, pop-eyed newcomer to Hollywood who couldn't act, couldn't sing, danced a little, only made a fool of the mogul through the movies he made, with Ginger Rogers, in the mid- and late 1930s. But long before then, from the mid-1920s on, he was already an incomparable star - as a dancer - to theatre audiences both in New York and in London. Perhaps more in London than anywhere, certainly in the 1920s, with the early Gershwin hits, Funny Face and Lady Be Good, and lastly, in 1933, in Cole Porter's Gay Divorce (which was the title of the theatre show; Hollywood would not then allow so shocking a title and called the movie version, The Gay Divorcee). Of all the thousands of words that have been written this week, and will be written, there is a passage I went back to on Tuesday night which, I think, as well as anything I know, sums up Astaire's overall appeal - the appeal that takes in but transcends one's admiration for his dancing and for his inimitably intimate singing style. This was written in November 1933, by a theatre critic who had so little feel for dancing that he marvelled why London should go on about 'Mr Astaire's doing well enough what the Tiller Girls at Blackpool do superbly'. The critic, the writer, was James Agate, the irascible, dogmatic, opinionated but brilliant journalist, and I believe the best critic of acting we have had this century. He is writing his review of Gay Divorce, after declaring yet again his contempt for musical comedy as an entertainment for idiots, deploring the play's plot and the acting and hoping 'Micawberishly, for something to turn up'. 'Presently,' he wrote, 'Mr Fred Astaire obliged, and there is really no more to be said.' Except
Sklep: Albertus.pl 45,80 zł
Nauki humanistyczne
Alain de Botton, best-selling author of How Proust can Change Your Life, has set six of the finest minds in the history of philosophy to work on the problems of everyday life. Here then are Socrates, Epicurus, Seneca, Montaigne, Schopenhauer and Nietzsche on some of the things that bother us all; lack of money, the pain of love, inadequacy, anxiety, the fear of failure and the pressure to conform.
Sklep: Albertus.pl 40,80 zł
Literatura faktu
'Only with the greatest of simplifications, for the sake of convenience, can we say Africa. In reality, except as a geographical term, Africa doesn't exist'. Ryszard Kapuscinski has been writing about the people of Africa throughout his career. In a study that avoids the official routes, palaces and big politics, he sets out to create an account of post-colonial Africa seen at once as a whole and as a location that wholly defies generalised explanations. It is both a sustained meditation on the mosaic of peoples and practises we call 'Africa', and an impassioned attempt to come to terms with humanity itself as it struggles to escape from foreign domination, from the intoxications of freedom, from war and from politics as theft. The Beginning: Collision, Ghana 1958 More than anything, one is struck by the light. Light everywhere. Brightness everywhere. Everywhere, the sun. Just yesterday, an autumnal London was drenched in rain. The airplane drenched in rain. A cold, wind, darkness. But here, from the morning
Sklep: Albertus.pl
Sklepy zlokalizowane w miastach: Warszawa, Kraków, Łódź, Wrocław, Poznań, Gdańsk, Szczecin, Bydgoszcz, Lublin, Katowice
Szukaj w sklepach lub całym serwisie
2. Szukaj na wszystkich stronach serwisu
t1=0.086, t2=0, t3=0, t4=0.023, t=0.086