krainaksiazek transforming teacher education for social justice 20130225
- znaleziono 13 produktów w 5 sklepach 1541,13 zł
Książki
Sklep: KrainaKsiazek.pl 711,20 zł
Książki / Literatura obcojęzyczna
Social justice language teacher education is a response to the acknowledgement that there are social/societal inequities that shape access to learning and educational achievement. In social justice language teacher education, social justice is the driving force and primary organizational device for the teacher education agenda. What does social justiceA" mean in diverse global locations? What role does English play in promoting or denying equity? How can teachers come to see themselves as advocates for equal educational access and opportunity? This volume begins by articulating a view of social justice teacher education, followed by language teacher educators from 7 countries offering theorized accounts of their situated practices. Authors discuss powerful components of practice, and the challenges and tensions of doing this work within situated societal and institutional power structures.
Sklep: Libristo.pl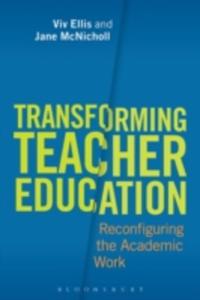 154,99 zł
Książki Obcojęzyczne>Angielskie>Society & social sciences>Education>Higher & further education, tertiary education>Teacher trainingKsią...
Sklep: Gigant.pl 154,99 zł
Książki Obcojęzyczne>Angielskie>Society & social sciences>Education>Higher & further education, tertiary education>Teacher trainingKsią...
Sklep: Gigant.pl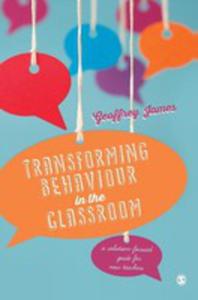 459,99 zł
Książki Obcojęzyczne>Angielskie>Society & social sciences>Education>Teaching skills & techniques
Considers Solution-focused Approaches To Behaviour Management Exploring How A Teacher Can Be A Facilitator Of Positive Behaviour.
Sklep: Gigant.pl 149,99 zł
Książki Obcojęzyczne>Angielskie>Society & social sciences>Education>Teaching skills & techniques
Considers Solution-focused Approaches To Behaviour Management Exploring How A Teacher Can Be A Facilitator Of Positive Behaviour.
Sklep: Gigant.pl 218,08 zł
Książki / Literatura obcojęzyczna
A volume in International Advances in Education: Global Initiatives for Equity and Social Justice Series Editors: Elinor L. Brown, University of Kentucky, Rhonda G. Craven, Australian Catholic University, and George F. McLean, The Council for Research in Values and Philosophy As a social justice endeavor, one of the goals of inclusive education is to bolster the education of all students by promoting equal opportunities for all, and investing sufficient support, curriculum and pedagogy that cultivates high self-concepts, emphasizes students' strengths rather than weaknesses, and assists students to reach their optimal potential to make a contribution to society. Dedicated to the identification of international strategies to achieve this goal, Inclusive Education for Students with Intellectual Disabilities presents examples of theory, research, policy, and practice that will advance our understanding of how best to educate and more generally structure educational environments to promote social justice and equity. Importantly, this discussion transcends research methodology, context, and geographical locations and may lead to far-reaching applications. As such, the focus is placed on research-derived educational and psycho-educative practices that seed success for students with intellectual disabilities in inclusive educational settings and the volume showcases new directions in theory, research, and practice that may inform the education and psychosocial development of students with intellectual disabilities globally. The chapter contributors in this volume consist of 31 scholars from ten different countries, and they come from a great variety of research areas (i.e., teacher education, educational psychology, special education and disability policy, special needs and inclusive education, health sciences). This volume, with a series of subsections, offers insights and useful strategies to promote meaningful advances for students with intellectual disabilities globally.
Sklep: Libristo.pl 19,00 zł
PEDAGOGIKA
All challenges and global problems of contemporary world manifest themselves in various proportions on Polish ground. The map of objective, external processes is additionally superimposed by an intricate pattern of our own internal preconditions, mostly concerned with procedures of the implementation of democratic order and mechanisms of free market economy. On top of the two sources of factors there are also endogenous conditions rooted in the state of education, which experienced multiple perturbations in the course of post-war history of Poland. It was never successfully reformed and continually suffered from insufficient funding. At the same time social and economic expectations towards education have continuously been growing, especially now after the accession to the European Union. As a result of the aforementioned factors, there is an entirely new set of legal practices developing in our country, which apart from other considerations, strongly insists on changes in education. Thus, external conditions are exerting unremitting influence on the functioning of schools and other educational institutions by driving them towards far-reaching reforms. In the demanding environment, infested with complex stipulations and manifold barriers, the development of educational institutions requires careful planning, meticulous supervision at each and every step of the procedures, and most of all considerable and well distributed funding. Automatic and spontaneous progression is no longer an option. Spis treści: Introduction I. The Development of Education in Poland until 1989 1. Origins of Polish Educational Acts and Decrees 2. The School and the Teacher between 1918 and 1939 3. Education in Communist Poland - School in the Monopoly of the State II. Polish School at the Time of Educational Reforms 1. Initial Status at the Threshold of System Transformation 2. Educational Problems at the Time of Transformation 3. The Teacher between his Past and Future 4. Project of Complex School Reforms 5. Evaluation in the Polish System of Education 6. Co-operation and Responsibility - Prospects for the Development of Contemporary School III. Educational Reforms of 1999 in Teachers' and Public Opinions 1. The Beginnings of Educational Discourse 2. The Assessment of the Functioning of Polish Schools and of Introduced Changes 3. Curricular Reform 4. Changes in the Structure of Education 5. Relationship between Schools and Local Communities 6. Changes in Evaluation Procedures 7. Professional Status of Teachers IV. Teachers' Status in their Professional Environment 1. Teachers' Attitudes to Educational Change 2. Chaos and Confusion in the Search for New Teachers' Duties 3. Teachers' Professional Development and the Requirement for Internal and External Forms of its Support 4. Changes in the System of Teachers' Training 5. The Teacher Subservient to Educational Change V. The Unsolved Problem of Educational inequality 1. Freedom and Educational (In)Justice 2. Social Inequalities in the Polish Educational System 3. Nonegalitarism of Pedagogy and Egalitarian Educational Policies Some Final Considerations References
Sklep: ksiegarnia.edu.pl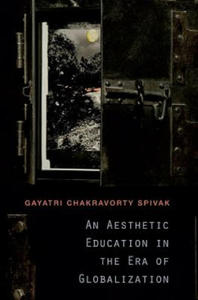 90,08 zł
Książki / Literatura obcojęzyczna
During the past twenty years, the world's most renowned critical theorist--the scholar who defined the field of postcolonial studies--has experienced a radical reorientation in her thinking. Finding the neat polarities of tradition and modernity, colonial and postcolonial, no longer sufficient for interpreting the globalized present, she turns elsewhere to make her central argument: that aesthetic education is the last available instrument for implementing global justice and democracy. Spivak's unwillingness to sacrifice the ethical in the name of the aesthetic, or to sacrifice the aesthetic in grappling with the political, makes her task formidable. As she wrestles with these fraught relationships, she rewrites Friedrich Schiller's concept of play as double bind, reading Gregory Bateson with Gramsci as she negotiates Immanuel Kant, while in dialogue with her teacher Paul de Man. Among the concerns Spivak addresses is this: Are we ready to forfeit the wealth of the world's languages in the name of global communication? "Even a good globalization (the failed dream of socialism) requires the uniformity which the diversity of mother-tongues must challenge," Spivak writes. "The tower of Babel is our refuge." In essays on theory, translation, Marxism, gender, and world literature, and on writers such as Assia Djebar, J. M. Coetzee, and Rabindranath Tagore, Spivak argues for the social urgency of the humanities and renews the case for literary studies, imprisoned in the corporate university. "Perhaps," she writes, "the literary can still do something."
Sklep: Libristo.pl 73,90 zł
Książki
This important volume on the critical pedagogical approach addresses such topics as critical multiculturalism, gender and language learning, and popular culture. Critical pedagogies are instructional approaches aimed at transforming existing social relations in the interest of greater equity in schools and communities. This paperback edition on the pedagogical approach addresses such topics as critical multiculturalism, gender and language learning, and popular culture. Committed to language education that contributes to social justice - and the political, economic, and sociocultural changes such justice requires - the contributors explore the meaning of creating equitable and critical instructional practices, by exploring diverse representations of knowledge. In addition, recommendations are made for further research, teacher education, and critical testing. Graduate students and researchers in TESOL, applied linguistics, and education will find this volume a thought-provoking and comprehensive presentation of theory and practice in this important new area of scholarship.
Sklep: Booknet.net.pl 943,68 zł
Książki / Literatura obcojęzyczna
Opening the Research Text§Critical Insights and In(ter)ventions into Mathematics Education§Edited by: §Elizabeth de Freitas, Adelphi University & University of Prince Edward Island§Kathleen Nolan, University of Regina§The provocative contributions to Opening the Research Text reflect current interest in the political and cultural underpinnings of mathematics education. With 22 contributors including both established researchers and newcomers, this innovative research-oriented volume challenges traditional theories and "comforting narratives" of pedagogy through realistic, non-linear scenarios reflecting the ambiguities and power relationships of the classroom. By alternating research chapters with inventive responses (including poetry, concept mapping, graphic novel, and collage), the editors present theoretical as well as practice-based possibilities in areas as diverse as arts-based inquiry and social justice pedagogy, all in relation to mathematics education. These multiple calls to action will inspire readers to:§Rethink the accessibility and impact of their classroom work.§Consider the value of poststructuralist strategies to curriculum theory.§Explore alternate research paradigms in mathematics education.§Trace the intersections of power, economics and mathematics.§Critically examine the discourse of school mathematics and policy documents.§Engage in self-study, writing their own stories of insight and in(ter)vention. §Opening the Research Text asks teachers, researchers and scholars to add to the dialogue that is transforming the mathematics education field, and leads new educators toward insights into their careers and the students and communities they serve. Additionally, the book can be a primary graduate or supplementary undergraduate text in education or mathematics education.
Sklep: Libristo.pl 1275,68 zł
Książki / Literatura obcojęzyczna
This book examines teaching and learning in Chinese societies and advances understanding of the Chinese learner in changing global contexts. Given the burgeoning research in this area, pedagogical shifts from knowledge transmission to knowledge construction to knowledge creation, wide-ranging social, economic and technological advances, and changes in educational policy, Revisiting the Chinese Learner is a timely endeavor.§The book revisits the paradox of the Chinese learner against the background of these educational changes; considers how Chinese cultural beliefs and contemporary change influence learning; and examines how Chinese teachers and learners respond to new educational goals, interweaving new and old beliefs and practices. Contributors focus on both continuity and change in analyzing student learning, pedagogical practice, teacher learning and professional development in Chinese societies. Key emerging themes emphasize transcending dichotomies and transforming pedagogy in understanding and teaching Chinese learners. The book has implications for theories of learning, development and educational innovation and will therefore be of interest to scholars and educators around the world who are changing education in their changing contexts.
Sklep: Libristo.pl 103,84 zł
Książki / Literatura obcojęzyczna
Abraham Joshua Heschel (1907-1972) was one of the outstanding Jewish thinkers of the twentieth century. A renowned American theologian and interpreter of tradition, author of such important books as "Man Is Not Alone", "God in Search of Man", and "The Prophets", he was a living example of holiness, compassion, and vehement dedication to social justice. This book, the first of two volumes, is the only comprehensive biography of Heschel. Based on interviews with Heschel's friends and family, archival documents, and Heschel's previously unknown writings in Yiddish, German, and Hebrew, the book traces Heschel's life from his birth in Warsaw in 1907 to his emigration to the United States in 1940. Edward Kaplan and Samuel Dresner describe how Heschel came of age in a Hasidic community and reached maturity in secular Jewish Vilna and cosmopolitan Berlin, speaking out as a religious philosopher during the advent of Nazism. They relate how he became a teacher in Berlin, in Martin Buber's education programme in Frankfurt (where his lifelong debate with Buber originated), in Warsaw, and in London, while the several Jewish cultures he had absorbed were being destroyed. They show that he was already intellectually and spiritually mature when he emigrated to the United States, fully prepared for his dual roles as interpreter of Jewish piety and social activist.
Sklep: Libristo.pl
Sklepy zlokalizowane w miastach: Warszawa, Kraków, Łódź, Wrocław, Poznań, Gdańsk, Szczecin, Bydgoszcz, Lublin, Katowice
Szukaj w sklepach lub całym serwisie
2. Szukaj na wszystkich stronach serwisu
t1=0.067, t2=0, t3=0, t4=0.027, t=0.067