krainaksiazek watercolours for the first time 20092115
- znaleziono 11 produktów w 1 sklepie 124,13 zł
Książki / Literatura obcojęzyczna
In 1769 Thomas Gray (best known for his 'Elegy in a Country Chuchyard') made a tour of the English Lakes, and recorded it in a journal that is now widely accepted as the first example of modern travel writing. He delighted in what he saw and conveys vividly to us the lakes and the mountains through eighteenth-century eyes. A few years later the watercolourist Joseph Farington followed in Gray's footsteps and painted a series of key views along the way. These paintings, which were later engraved and published, are beautiful in the picturesque tradition, and, from a topographical point of view, are remarkably accurate, unlike the work of most artists of the time. John Murray has brought together for the first time Thomas Gray's journal, Joseph Farington's watercolours, and the engravings after the watercolours that sold widely at the time and were key to the popularising of the lakes. In addition he has photographed Farington's views as they appear today, and it is remarkable how many of them are so clearly and still easily recognisable today. Here is an unusual and original view of the Lake District, and one that has not been attempted before.
Sklep: Libristo.pl 122,82 zł
Książki / Literatura obcojęzyczna
This exciting book presents a unique insight into Constable's working process through the V&A's unparalleled collection. It places the artist in the context of his historical and ongoing influence and charts Constable's progress, from his early works to the oils that helped to define our idea of the English countryside. It presents afresh two of the V&A's star works, the vibrant full-size oil sketches for The Hay Wain and The Leaping Horse, which will be shown for the first time since their revelatory cleaning. Both will reveal their original colours and tonalities for the first time in living memory, and will be shown with a spectacular selection of the artist's small oil sketches, supplemented by an exquisite series of his watercolours and drawings.
Sklep: Libristo.pl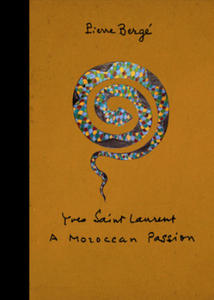 122,82 zł
Książki / Literatura obcojęzyczna
In this lovely book, Pierre Bergi??, the longtime partner of Yves Saint Laurent, remembers ... He recalls his arrival in Marrakech with Yves Saint Laurent in 1966, those first rainy days, their first home purchased together, their exploration of Morocco and its fascinating light. He remembers friends?Loulou de La Falaise, Fernando S nchez, Andy Warhol, Betty Catroux?who, like them, chose to live in Morocco, or who accompanied them on this adventure filled with love and beautiful moments. He awakens the past with personal photographs, many published for the first time and drawings and watercolours by Lawrence Mynott, which evoke the magic of Morocco. This moving, intimate book, bound to resemble a leather journal, offers a rare glimpse into the personal life of the celebrated designer, revealing how Morocco?s vibrant culture and extraordinary landscapes inspired some of YSL?s greatest collections.
Sklep: Libristo.pl 74,35 zł
Książki / Literatura obcojęzyczna
Fred Farrell was a self-taught etcher and watercolourist, specializing in portraits and topographical subjects. Discharged from active service in November 1916 due to ill health, he was then attached as a war artist to the 15th, 16th and 17th Highland Light Infantry in Flanders and the 51st (Highland) Division in France. He also drew the heroic Home Front effort of women in Glasgow's munitions factories, shipyards and engineering works; these drawings are remarkable for their dynamism and energy, allied with an artist's sense of pattern and design. Farrell's powerful sketches and watercolours of the Front offer a landscape filtered through his personal experience and emotion. Battle scenes and strategic deliberations are reconstructed, informed by first-hand accounts. Many include portraits of serving soldiers. This book showcases in print for the first time these unique and vivid records of war.
Sklep: Libristo.pl 156,78 zł
Książki / Literatura obcojęzyczna
In Ruskin's Venice: The Stones Revisited, newly published in a revised, extended and re-designed edition, photographer Sarah Quill has selected passages from Ruskin's The Stones of Venice and has linked them to her own photographs of Venetian architecture, so creating a fascinating guide that fuses Ruskin's vision of the city with images of the present day. Covering a wide range of subjects from palaces, churches and town houses, to bridges, courtyards and capitals Quill's glorious photographs illuminate Ruskin's words and record with skill and precision the fine architectural details described by him: intricate brickwork, coloured marble, carvings and sculpture. This new edition of Sarah Quill's bestselling book incorporates up-to-date views of buildings which have been cleaned since originally photographed. Several of Ruskin's watercolours are included, with extracts and reproductions from his Venetian notebooks, now publicly available, and some of his original daguerreotype photographs of Venice. Sarah Quill's expert editorial annotations and commentary, incorporating extracts from Ruskin's letters from Venice, enhance our understanding of Ruskin's text and provide an essential linking thread throughout. The book has been completely re-designed to be even more user-friendly as both a reference book and a guide for travellers to Venice. The result is a beautifully illustrated book that successfully communicates Ruskin's passion for Venice and his concern for the city's architectural heritage. Uniting the historical with the present day, Ruskin's Venice: The Stones Revisited is a unique companion guide for both the seasoned and first-time traveller to Venice, and will undoubtedly leave the reader determined to retrace Ruskin's footsteps time and time again.
Sklep: Libristo.pl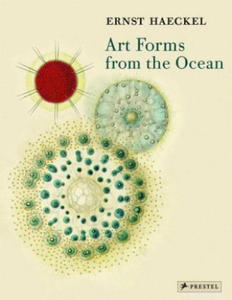 83,58 zł
Książki / Literatura obcojęzyczna
At the nexus of art and science, this dazzling new edition of Ernst Haeckel's first work reintroduces the genius of an enigmatic scientist and passionate observer of the natural world. Although original editions of this book are extremely rare, it is now available for the first time in a paperback edition, beautifully reproducing his drawings and watercolours. While the variety and detail of Haeckel's drawings display an impressive understanding of biological structure, the skill with which Haeckel drew these tiny, aquatic protozoa renders them genuine works of art. This volume features commentary and descriptions of each of the radiolarians from Haeckel's work.
Sklep: Libristo.pl 132,71 zł
Książki / Literatura obcojęzyczna
A quarter of a century after its initial publication and with well over a million copies in print worldwide, Brian Froud and Alan Lee's Faeries is an unquestioned classic. Now, Froud and Lee return to their most enduring and beloved work, in this Deluxe Anniversary Edition. This ultimate collector's item includes eight frameable, limited edition prints as well as a signed facsimile of a personal letter from Brian and Alan. The book also includes 8 original, new pieces of art by Froud and Lee as well as the remarkable pencil drawings and watercolours of mythical creatures from faeries and goblins, to leprechauns and dwarves that started it all. Accompanied by brief descriptions of each creature's origins and powers, the images are enchanting and full of magical detail. More than just a reissue, this deluxe revised and updated edition also contains essays from both Froud and Lee on the influence of Faeries and an introduction by a name author in the Faerie community. The remarkable package will be a delight to fans of the previous title and those who are just discovering this stunning book for the first time.
Sklep: Libristo.pl 88,86 zł
Książki / Literatura obcojęzyczna
Whether you're trying your hand at painting for the first time or honing your artistic ability, Artist's Painting Techniques is the handiest guide to teach you how to paint . §§Starting with the basics such as observational skills and learning how to draw, Artist's Painting Techniques will guide you into working with watercolours, acrylics, and oil paints. Learn everything you need to know about tone, colour, pattern, brushwork, and composition to create your own masterpieces with confidence. Embark on exciting artistic exercises and projects to discover your style and grow as an artist.§§Follow the fully illustrated step-by-step guides and get inspiring advice from practising artists, working with watercolour, acrylic, and oil paints in a variety of art techniques. Kickstart your creativity and develop your own style with Artist's Painting Techniques .§
Sklep: Libristo.pl 99,24 zł
Książki / Literatura obcojęzyczna
In 1768 the Royal Academy of Arts was founded by George III. The first president of the academy was Sir Joshua Reynolds. William Daniell was born in 1769 and joined the Royal Academy Schools in 1779 at the age of 10. He became a successful artist in oils and watercolours, but his unique and particular skill was as an aquatintist. His ability to transfer his artistic work to aquatint prints was exceptional and was recognised as such by his peers, resulting in his election as a Royal Academician in 1822. In 1813, at the age of 44, Daniell set about his major work: A Voyage Round Great Britain. Over the years 1813 to 1823 he went on horseback around the country's coast, dividing the journey into six trips from his residence in London. He made detailed, annotated pencil sketches of interesting views, including in them people and buildings. From these sketches, he finally published 308 aquatint prints together with a comprehensive text describing the landscape and the people. This book follows part of Daniell's journey in 1815, from Thurso to Banff, revisiting the places that he visited. It includes good reproductions of the 30 aquatint prints which he finally published, together with present day photographs of these same views insofar as this was possible. The journey covered a wide spectrum of landscape and involved areas of Scotland that were at that time being cleared by local landowners, and areas that were more stable. The observations of other travellers, Thomas Pennant, John MacCulloch and Charles Cordiner are referred to where appropriate. The book also describes the technique of aquatinting, which requires high artistic skills and dexterity. Containing themes of history, art and travel, this book will appeal to a wide range of readers.
Sklep: Libristo.pl 78,47 zł
Książki / Literatura obcojęzyczna
Ejnar Fugmann served as an architect-in-chief on two Danish archaeological expeditions to Syria, first to Hama (1931-38) and much later to Gabla (1958-61). He was a skilled artist and spent much of his time painting watercolours of local monuments and daily life. This book presents his work in their cultural and historical context.
Sklep: Libristo.pl 156,78 zł
Książki / Literatura obcojęzyczna
In the early seventeenth century there was eager interest, among the leisured classes, in fruits from the Mediterranean and beyond, not least for the kitchen gardens and orchards of England's grand houses. The volume of charming, vibrant, almost primitif watercolour paintings of orchard fruits on the branch, popularly known as 'Tradescants' Orchard', is a precious and fragile relic of this era of broadening horticultural horizons. This manuscript, traditionally associated with the renowned plantsmen, the John Tradescants, was among the eclectic collections of Elias Ashmole (1617-1692), which came to form the basis of the Ashmolean Museum in Oxford. Then, in 1860 it was transferred to the Bodleian Library. It has been quietly recognized as a mysterious treasure, yet the paintings raise many unanswered questions. Who painted them, and for whom? What was their purpose? Only one apple is represented - were there once others, now missing? Whose handwriting appears in the manuscript? Why did the artist paint wildlife such as birds, frogs and butterflies on many of the folios? All sixty-six of the original illustrations are reproduced here in facsimile for the first time, following a general introduction which maps out the mystery of why and how these beguiling watercolours came to be commissioned and made.
Sklep: Libristo.pl
Sklepy zlokalizowane w miastach: Warszawa, Kraków, Łódź, Wrocław, Poznań, Gdańsk, Szczecin, Bydgoszcz, Lublin, Katowice
Szukaj w sklepach lub całym serwisie
2. Szukaj na wszystkich stronach serwisu
t1=0.036, t2=0, t3=0, t4=0, t=0.037