krainaksiazek we are not wealthy but we are very rich 20117852
- znaleziono 9 produktów w 1 sklepie 29,67 zł
Książki / Literatura obcojęzyczna
Neisa More and Carol Waverton are cousins. Both girls are beautiful, intelligent and hoping to find true love, but there is one major difference between them -- money, or in Neisa's case a distinct lack of it. The daughter of runaway lovers, Neisa's father is an impoverished Vicar whose passion is writing stories about his travels in the Far East. Back in England after accompanying her parents on their many adventures, Neisa lives a quiet and secluded life in the country. Her cousin, Carol lives a very different life in America with her immensely rich father, the entrepreneur Clive Waverton. With all the luxuries that money can buy Carol has come to London for the Season, and to catch up with her childhood friend, Neisa. Disenchanted by the fortune hunters of London who are only interested in her money, Carol becomes convinced that the only man she will marry is one who can love her for herself, and not what her riches can buy. When an invite arrives to spend the weekend at a house party hosted by the wealthy Marquis of Denholme Carol sees her opportunity to experience life as an ordinary young woman, rather than an heiress. Encouraging her cousin to enter into her plan, the girls play out a charade where they swap places and assume each other's identity. Arriving at Denholme Park, with Neisa disguised as the rich heiress and Carol as the Vicar's daughter, their adventures begin. Neisa has the stylish clothes, precious jewels and lifestyle she has only dreamt of; and Carol experiences for the first time being overlooked by the wealthy and aspiring guests. But who could have know that love was waiting for them amongst those gathered at the Marquis's estate for his famous steeplechase? And alongside love is danger as a deadly plot is uncovered that, if successful, will change Denholme forever. As Neisa and Carol become embroiled in the intrigues of the weekend both girls courage and faith is tested to the limits as they discover that money and wealth can cause as many problems as it solves.
Sklep: Libristo.pl 29,67 zł
Książki / Literatura obcojęzyczna
The handsome and eligible Prince Ivan of Rusitania urgently needs to find a bride who is very young, very pretty and very rich. His cousin, Prince Peter of neighbouring Voskia, is determined to prevent him marrying as he intends to inherit Rusitania. He needs revenge on Ivan. Peter invaded Rusitania hoping for a quick victory, instead he suffered a disastrous defeat. Danger follows Ivan from Rusitania to Paris and then to London, where he meets Lady Cecilia Beaumont, who undertakes to help him find a suitable bride. Almost-on-the-shelf, Cecilia is intelligent, stylish and very wealthy. Wary of suitors after her fortune, she has given up on marriage and devotes herself both to her father, the Earl of Yarlington and the clinic she has founded to help the poor of London. Soon Cecilia finds her life threatened and her heart captured. Then she meets Peter's and Ivan's ex-mistress, the voluptuous Countess Natasha. Neither is what they seem on first sight. What happens as Ivan and Cecilia fight for happiness and their lives is told in this absorbing romance by BARBARA CARTLAND.
Sklep: Libristo.pl 39,24 zł
Książki / Literatura obcojęzyczna
THE NEW GLOBAL PHENOMENON Roger Brown has it all: clever and wealthy, he's at the very top of his game. And if his job as a headhunter ever gets dull, he has his sideline as an art thief to keep him busy. At a gallery opening, his wife introduces him to Clas Greve. Not only is Greve the perfect candidate for a position that Brown is recruiting for; he is also in possession of one of the most sought-after paintings in modern art history. Roger sees his chance to become rich beyond his wildest dreams, and starts planning his biggest theft ever. But soon, he runs into trouble - and it's not long before the hunter becomes the hunted...
Sklep: Libristo.pl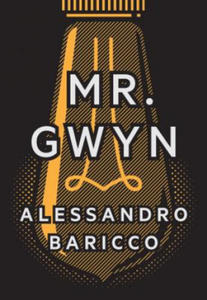 78,31 zł
Mr. Gwyn McSweeneys Publishing
Książki / Literatura obcojęzyczna
After celebrated author Jasper Gwyn suddenly and publicly announces that he will never write another book, he embarks on a strange new career path as a "copyist," holding thirty-day sittings in a meticulously appointed room and producing, at the end, brief but profoundly rich portraits in prose. The surprising, beautiful, and even frightening results are received with rapture by their subjects--among them Gwyn's devoted assistant, Rebecca; a beautiful fabric importer; a landscape painter; Gwyn's own literary agent; two wealthy newlyweds; a tailor to the Queen; and a very dangerous nineteen-year-old. Then Gwyn disappears, leaving behind only a short note to his assistant--and the portraits. As Rebecca studies his words, she realizes that the mystery is larger than the simple fact of Gwyn's whereabouts, and she begins to unravel a lifetime's worth of clues left by a man who saw so much but said so little, a man whose solitude masked a heart as hungry as hers.
Sklep: Libristo.pl 29,67 zł
Kiss of Love Printondemand-worldwide.com
Książki / Literatura obcojęzyczna
Malvina is young, beautiful - but most of all very rich. She dreams of marrying a man that loves her, and whom she in turn can love forever. Unfortunately her father has other ideas. Only too aware of the fortune hunters that prey on vulnerable young heiresses, he is determined she should marry the boy next door, Charles Arram, the son of the Marquis of Arramford. But Malvina has other ideas. Feisty and independent, she is horrified at the idea of marriage to a stranger, even a stranger that will unite their great families and ensure that their family estate becomes one of the most prestigious in England. Learning that the man her father intends for her is living a life of gaiety amongst the most beautiful women of the Beau Monde in Paris, Malvina becomes even more disillusioned. How can she possibly compete with the famous courtesans and actresses? More importantly does she want to even try? As her father leaves for Scotland, Malvina decides she will snatch the chance to travel incognito to Paris, where she will be able to see Charles Arram without him knowing he is being spied on. Taking her old Nanny along as a chaperone, she is sure that this will give her the opportunity to find out if this is a man she can love. Astounded at the decadence of Paris Society, a million miles away from her austere French Convent School, Malvina is soon learning a different kind of education amongst the wealthy men and famous cocottes. Are the salons of Paris really the place for an innocent abroad? Risking her fathers certain disapproval, and befriended by the Duc de Lavissé, the brother of her old school friend, Malvina will stop at nothing to discover the secrets of true love as she plunges headlong into the steamy world of the Beau Monde. If you like Downton Abbey you will love Barbara Cartland
Sklep: Libristo.pl 44,68 zł
Książki / Literatura obcojęzyczna
"See Delphi and Die" is the seventeenth book in Lindsey Davis' bestselling Falco series. With safe seas, good roads, and provinces rich in heritage sites, Marcus Didius Falco's fellow countrymen have become voracious tourists. Greece, home of the ancient Olympic Games, is a favourite destination for Seven Sights Travel, a seedy company which provides escorted tours for wealthy travellers. Falco and Helena hear that a young girl and a newly-wed woman, both Roman visitors, have been murdered at Olympia; the authorities will not investigate properly, so Falco steps in. After making himself unwelcome at the hidebound sanctuary, he soon finds himself up against Seven Sights, its absentee tour-guide and its mixed bunch of customers, some of whom have things to hide. The search for culture is far from genteel -- and it can be very dangerous. Both the bridegroom and Helena's brother go missing in the birthplace of myth, as Falco and Helena struggle with a case that may contain worse features than any they have dealt with yet.
Sklep: Libristo.pl 88,86 zł
Książki / Literatura obcojęzyczna
Rich silks embellished with needlework were used to create expensive, high quality garments, affordable only for the wealthy. Yet their very exclusivity has meant that few items have lasted through the centuries, many having fallen victim to reuse and repurposing as other garments and household items. Several rare and beautiful pieces do however survive in Glasgow Museums' collections. This book is the first in the series of publications about Glasgow Museums' European Costume collection. Designed to appeal to costume and embroidery enthusiasts and social historians alike, it features new photography and the fruits of recent research, revealing the intricate details of exquisite embroidery.
Sklep: Libristo.pl 49,62 zł
Książki / Literatura obcojęzyczna
THE 80 MINUTE MBA is your short-cut to business brilliance. A traditional MBA is for either the time-rich, very wealthy or lucky few with a generous corporate sponsor. So what happens if you want to get a hit of high-quality business inspiration without spending two years back at school? THE 80 MINUTE MBA is the gateway to fresh thinking, in less time than it takes a standard meeting to get past coffee and biscuits. The MBA-in-a-box book is old hat. Managers need the encouragement to think differently, not in the same straight lines. THE 80 MINUTE MBA is an injection of inspiration, creative thinking and dynamic approaches which will help you see the world of business differently.
Sklep: Libristo.pl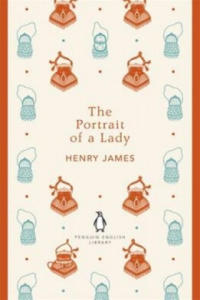 34,78 zł
Książki / Literatura obcojęzyczna
This is the "Penguin English Library Edition" of "The Portrait of a Lady" by Henry James. 'She knew of no wrong that he had done; he was not violent, he was not cruel; she simply believed that he hated her'. When Isabel Archer, a beautiful, spirited American, is brought to Europe by her wealthy aunt Touchett, it is expected that she will soon marry. But Isabel, resolved to enjoy her freedom, does not hesitate to turn down two eligible suitors. Then she finds herself irresistibly drawn to Gilbert Osmond. Charming and cultivated, Osmond sees Isabel as a rich prize waiting to be taken. In this portrait of a 'young woman affronting her destiny', Henry James created one of his most magnificent heroines, and a story of intense poignancy. "The Penguin English Library" - 100 editions of the best fiction in English, from the eighteenth century and the very first novels to the beginning of the First World War.
Sklep: Libristo.pl
Sklepy zlokalizowane w miastach: Warszawa, Kraków, Łódź, Wrocław, Poznań, Gdańsk, Szczecin, Bydgoszcz, Lublin, Katowice
Szukaj w sklepach lub całym serwisie
2. Szukaj na wszystkich stronach serwisu
t1=0.068, t2=0, t3=0, t4=0, t=0.068