krainaksiazek wishes for my daughter a journal 20123289
- znaleziono 12 produktów w 2 sklepach 48,64 zł
Książki / Literatura obcojęzyczna
When Christine Cuss (nee Pierce) was born in 1934, her doting father began a journal addressed to her. This book shows another side to the Second World War. It shows how the father chose his family, not least his only daughter, Christine.
Sklep: Libristo.pl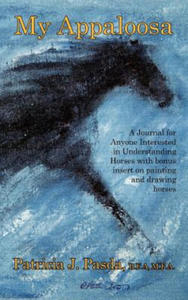 49,60 zł
Książki / Literatura obcojęzyczna
My Appaloosa is a working journal designed as a workbook for anyone learning about horses or anyone who wishes to learn how to write about any subject they enjoy. It contains sections on researching stables, lessons, and short examples of horse journaling techniques. It is small enough to carry with you, long enough to last for writing purposes and can also work with any instructoror discipline. It is also a nice journal for anyone who loves the Appaloosa horse or wants to learn about the breed and get the feeling of freedom friendship with horses can bring.
Sklep: Libristo.pl 37,44 zł
Książki / Literatura obcojęzyczna
NO. 1 INTERNATIONAL BESTSELLER§§In her now classic novel Outlander, Diana Gabaldon told the story of Claire Randall, an English ex-combat nurse who walks through a stone circle in the Scottish Highlands in 1946, and disappears . . . into 1743. The story unfolded from there in seven bestselling novels, and CNN has called it "a grand adventure written on a canvas that probes the heart, weighs the soul and measures the human spirit across [centuries]." Now the story continues in Written in My Own Heart's Blood .§§1778: France declares war on Great Britain, the British army leaves Philadelphia, and George Washington's troops leave Valley Forge in pursuit. At this moment, Jamie Fraser returns from a presumed watery grave to discover that his best friend has married his wife, his illegitimate son has discovered (to his horror) who his father really is, and his beloved nephew, Ian, wants to marry a Quaker. Meanwhile, Jamie's wife, Claire, and his sister, Jenny, are busy picking up the pieces.§§The Frasers can only be thankful that their daughter Brianna and her family are safe in twentieth-century Scotland. Or not. In fact, Brianna is searching for her own son, who was kidnapped by a man determined to learn her family's secrets. Her husband, Roger, has ventured into the past in search of the missing boy . . . never suspecting that the object of his quest has not left the present. Now, with Roger out of the way, the kidnapper can focus on his true target: Brianna herself.§§Written in My Own Heart's Blood is the brilliant next chapter in a masterpiece of the imagination unlike any other.§§Praise for Written in My Own Heart's Blood § §"[ Written in My Own Heart's Blood ] features all the passion and swashbuckling that fans of this historical fantasy series have come to expect." - People §§"Another breakneck, rip-roaring, oh-so-addictive page-turner from Gabaldon . . . Take a deep breath, jump aboard, and enjoy the ride." - Library Journal §§"With her Outlander series, Gabaldon . . . successfully [juggles] a sizable and captivating cast of characters; developing thrilling plotlines that borrow equally from adventure, history, and romance; and meticulously integrating a wealth of fascinating period details into the story without slowing down the pace. The result is a sprawling and enthralling saga that is guaranteed to keep readers up long past their bedtimes." - Booklist (starred review)§§From the Trade Paperback edition.
Sklep: Libristo.pl 92,80 zł
Książki / Literatura obcojęzyczna
Excerpt from Grimms Complete Fairy Tales Long ago, when wishes often came true, there lived a King whose daughters were all handsome, but the youngest was so beautiful that the sun himself, who has seen everything, was bemused every time he shone over her because of her beauty. Near the royal castle there was a great dark wood, and in the wood under an old linden tree was a well; and when the day was hot, the Kings daughter used to go forth into the wood and sit by the brink of the cool well, and if the time seemed long, she would take out a golden ball, and throw it up and catch it again, and this was her favorite pastime. Now it happened one day that the golden ball, instead of falling back into the maidens little hand which had sent it aloft, dropped to the ground near the edge of the well and rolled in. The King's daughter followed it with her eyes as it sank, but the well was deep, so deep that the bottom could not be seen. Then she began to weep, and she wept and wept as if she could never be comforted. And in the midst of her weeping she heard a voice saying to her, "What ails you. King's daughter? Your tears would melt a heart of stone." And when she looked to see where the voice came from, there was nothing but a frog stretching his thick ugly head out of the water. "Oh, is it you, old waddler?" said she; "I weep because my golden ball has fallen into the well." "Never mind, do not weep," answered the frog; "I can help you; but what will you give me if I fetch up your ball again?" "Whatever you like, dear frog," said she; "any of my clothes, my pearls and jewels, or even the golden crown that I wear." About the Publisher Forgotten Books publishes hundreds of thousands of rare and classic books. Find more at www.forgottenbooks.com This book is a reproduction of an important historical work. Forgotten Books uses state-of-the-art technology to digitally reconstruct the work, preserving the original format whilst repairing imperfections present in the aged copy. In rare cases, an imperfection in the original, such as a blemish or missing page, may be replicated in our edition. We do, however, repair the vast majority of imperfections successfully; any imperfections that remain are intentionally left to preserve the state of such historical works.
Sklep: Libristo.pl 85,44 zł
Książki / Literatura obcojęzyczna
"What was the likelihood my adopted daughter would have my father's hazel eyes and my mother's mental illness?" In this fiercely candid memoir, Dr. Pruchno, a scientist widely acclaimed for her research on mental illness and families, shows how mental illness threatened to destroy her own family. Not once, but twice. As a child, she didn't understand her mother's episodes of crippling sadness or whirlwind activity. As a mother, she feared her daughter Sophie would follow in the footsteps of the grandmother Sophie never knew. Unraveling the mysteries of her mother's and daughter's illnesses, Pruchno fought to preserve her marriage and protect her son. But it was not until she came to terms with her own secrets that she truly understood the destructive and pervasive effects mental illness has on families. Surrounded By Madness is transforming. It will empower families to stop hiding and start talking when mental illness strikes. RACHEL PRUCHNO is Director of Research at the New Jersey Institute for Successful Aging and Endowed Chair, Professor of Medicine at Rowan University's School of Osteopathic Medicine. She earned her Ph.D. in Human Development and Family Studies at Penn State University. Dr. Pruchno has been the Principal Investigator on numerous research grants funded by the National Institute of Mental Health, the National Institute of Aging, the National Institute of Nursing Research, the National Institute of Child Health and Human Development, the Retirement Research Foundation, and the Cleveland Foundation. She has published more than 70 peer-reviewed articles in scientific journals, authored 10 invited book chapters, and co-edited Challenges of an Aging Society: Ethical Dilemmas, Political Issues. She has served as Editor-in-Chief of The Gerontologist, a leading scientific journal, since 2011. She is married with four children, two of whom are dogs.
Sklep: Libristo.pl 104,99 zł
Muzyka>Klasyczna
1. Ouverture 2. Chorus Asiates Flush'd With Conquest, Fir'd By Mithra 3. Recitative Alexander Thus Far, Ye Glorious Partners Of The War 4. Air Jonathan Great Author Of This Harmony 5. Flourish Of Trumpets 6. Recitative Ptolomee And Thus Let Happy Egypt's King 7. Air Ptolomee Thrice Happy The Monarch, Whom Nations Contend 8. Recitative Cleopatra Congratulation To Our Father's Friend 9. Air Cleopatra Hark! Hark! He Strikes The Golden Lyre 10. Recitative Alexander Be It My Chief Ambition There To Rise 11. Air Alexander Fair Virtue Shall Charm Me 12. Chorus Asiates Ye Happy Nations Round 13. Recitative Alexander My Jonathan 14. Air Alexander Oh, What Resistless Charms Are Giv'n 15. Air Cleopatra Subtle Love, With Fancy Viewing 16. Recitative Cleopatra Aspasia, I Know Not What To Call 17. Air Cleopatra How Happy Should We Mortals Prove 18. Recitative Aspasia Check Not The Pleasing Accents Of Thy Tongue 19. Air Aspasia So Shall The Sweet Attractive Smile 20. Recitative Cleopatra How Blissful State! 21. Duet Cleopatpa / Aspasia O What Pleasures, Past Expressing 22. Recitative Jonathan Why Hangs This Heavy Gloom Upon The Brow 23. Air Alexander Heroes May Boast Their Mighty Deeds 24. Recitative Jonathan Ye Sons Of Judah, With High Festival 25. Air Jonathan Great God, From Whom All Blessings Spring 26. Air Alexander Kind Hope, Thou Universal Friend 27. Recitative Jonathan Long, Long And Happy Live The King! 28. Air Alexander O Mithra, With Thy Brightest Beams 29. Recitative Sycophant Courtier Stay, My Dread Sovereign 30. Air Alexander Mighty Love Now Calls To Arm 31. Air Jonathan Hateful Man! Thy Sland'rous Tongue 101. Chorus Israelites O Calumny, On Virtue Waiting 102. Recitative Cleopatra Ah! Whence These Dire Forebodings Of The Mind? 103. Air Cleopatra Tossed From Thought To Thought I Rove 104. Recitative Aspasia Give To The Winds, Fair Princess, These Vain Doubts 105. Air Aspasia Love, Glory, Ambition, Whate'er Can Inspire 106. Recitative Ptolomee Thus Far My Wishes Thrive 107. Air Ptolomee Virtue, Thou Ideal Name 108. Accompagnato Jonathan Ye Happy People, With Loud Accents Speak 109. Soli / Chorus Triumph Hymen In The Pair 110. Recitative Alexander Glad Time, At Length, Hath Reach'd The Happy Point 111. Duet Alexander / Cleopatra Hail Wedded Love, Mysterious Law! 112. Chorus Asiates Hymen, Fair Urania's Son 113. Sinfonia 114. Recitative Cleopatratis True, Instinctive Nature Seldom Points 115. Air Cleopatra Here Amid The Shady Woods 116. Recitative Alexander Ah! Was It Not My Cleopatra's Voice? 117. Air Alexander Pow'rful Guardians Of All Nature 118. Recitative Jonathan Treach'ry, O King, Unheard Of Treachery 119. Air Alexander Fury, With Red Sparkling Eyes 120. Recitative Aspasia Gods! Can There Be A More Afflicting Sight 121. Air Aspasia Strange Reverse Of Human Fate 122. Recitative Jonathan May He Return With Laurel'd Victory 123. Air Jonathan To God Who Made The Radiant Sun 124. Chorus Israelites Sun, Moon, And Stars, And All Ye Host Of Heav'n 125. Recitative Ptolomee Yes He Was False, My Daughter, False To You 126. Accompagnato Ptolomee Ungrateful Child, By Ev'ry Sacred Pow'r 127. Air Ptolomee O Sword, And Thou, All-daring Hand 128. Accompagnato Cleopatra Shall Cleopatra Ever Smile Again? 129. Recitative Messenger Ungrateful Tidings To The Royal Ear 130. Air Cleopatra O Take Me From This Hateful Light 131. Recitative Second Messenger Forgive, O Queen, The Messenger Of Ill! 132. Accompagnato Cleopatra Calm Thou My Soul 133. Air Cleopatra Convey Me To Some Peaceful Shore 134. Recitative Jonathan Mysterious Are Thy Ways, O Providence! 135. Chorus Jonathan / Israelites Ye Servants Of Th' Eternal King
Sklep: Gigant.pl 319,99 zł
Muzyka>Inne
1. The Masqueraders 2. Miss Meriot Sat Down By The Fire 3. The Door Across The Passage Was Burst Open 4. Mr. Markham Allowed It, Perforce 5. Chapter 2 6. Mine Host Had Barely Recovered 7. Mr. Merriot Looked Down At His Sister Something Qu 8. Chapter 3 9. Prudence Flushed In Sudden Surprise 101. Chapter 4 102. My Lady Reflected On The Likelihood 103. Chapter 5 104. Prudence Might Retire Into The Background 105. Chapter 6 106. There Came A Fresh Arrival Into The Room 107. The Hand Was Played 108. Chapter 7 109. Miss Grayson's Honoured Brother At That Moment 110. Prudence Came Through The Ordeal Of This Visit 201. Chapter 8 202. Thus It Was That Midway Through The Evening 203. She Sat Down On The Couch Placed In The Alcove 204. Sir Anthony Regarded Her Calmly 205. Chapter 9 206. The Street Was Deserted 207. They Parted Company At Charing Cross 208. Chapter 10 209. Some Dim Recollection Of My Lady Lowestoft's Talk 210. Chapter 11 211. There Seemed To Be No Hope Of Getting Anything Mor 301. Chapter 12 302. The Heavy-lidded Eyes Rested On Her Profile For A 303. Chapter 13 304. There Was A Movement Behind Them 305. There Was A Low Ripple Of Laughter 306. Chapter 14 307. His Daughter Continued With A Hint Of Seriousness 308. Chapter 15 309. There Was A Heavy Footstep Behind Her 401. Chapter 16 402. Sir Anthony Put Away His Journal 403. Sir Anthony Turned Slowly To Face Him 404. Chapter 17 405. Prudence Was Left To Make What She Might Of It 406. The Protestations Died Away 407. Chapter 18 408. There Came A Fleeting Look Of Admiration 409. So Much For Robin 501. Chapter 19 502. A Quick Frown Flitted Across The Smoothness Of Rob 503. Sir Anthony Gave The Conversation A Dexterous Turn 504. Chapter 20 505. My Lord Did Not Seem To Be Impressed 506. My Lord Smiled Wickedly 507. Mr. Markham's Expression Changed 508. Chapter 21 509. It Took Mr. Markham Twenty Minus To Convince Her 510. Chapter 22 601. My Lord Raised His Eyes 602. Chapter 23 603. On Went The Coach 604. The Unknown's Weapon Was Laid Aside 605. Chapter 24 606. Robin Smiled In The Darkness 607. Chapter 25 608. The Stern Look Abated Somewhat 609. Sir Anthony Laughed Suddenly 701. Chapter 26 702. What He Had To Say To The Representative Of The La 703. Chapter 27 704. John, Reining In Under The Trees 705. The Apologetic Gentleman Had Never Had Such An Exp 706. Chapter 28 707. At Ten O'clock Robin Was Restive 708. John Was Moved To Answer 709. Chapter 29 801. She Looked Down At Her Bridle Hand 802. Chapter 30 803. Shortly After This The Couple Arrived 804. My Lord Smiled 805. My Lord Looked At Him In Blank Astonishment 806. Chapter 31 807. Mr. Molyneux, Overhearing 808. The Arms Tightened About Her 809. Chapter 32 810. Robin Bowed Over Her Hand
Sklep: Gigant.pl
55,52 zł
Książki / Literatura obcojęzyczna
My name is Slither, and before my tale is finished, you'll find out why...Slither is not human. Far from the Spook-protected County, he preys upon humans, sneaking into their homes to gorge upon their blood while they sleep. When a local farmer dies, it's only natural that Slither should want to feast on his lovely daughters. But the farmer has offered him a trade: in return for taking the younger girls to safety, Slither can have the eldest daughter, Nessa, to do with as he wishes...Slither's promise takes him and Nessa on a treacherous journey where enemies await at every turn. Enemies that include Grimalkin, the terrifying witch assassin, still searching for a way to destroy the Fiend for good. The latest instalment of the Wardstone Chronicles, the series that inspired the forthcoming movie The Seventh Son, starring Jeff Bridges, Ben Barnes and Julianne Moore.
Sklep: Libristo.pl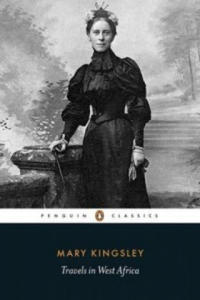 65,44 zł
Książki / Literatura obcojęzyczna
This is a remarkable account by a pioneering woman explorer who was described by Rudyard Kipling as 'the bravest woman of all my knowledge'. Until 1893, Mary Kingsley lived the typical life of a single Victorian woman, tending to sick relatives and keeping house for her brother. However, on the death of her parents, she undertook an extraordinary decision: with no prior knowledge of the region, she set out alone to West Africa to pursue her anthropological interests and collect botanical specimens. Her subsequent book, published in 1897, is a testament to understatement and humour - few explorers made less of the hardships and dangers experienced while travelling (including unaccompanied treks through dangerous jungles and encounters with deadly animals). Travels in West Africa would challenge (as well as reinforce) contemporary Victorian prejudices about Africa, and also made invaluable contributions to the fields of botany and anthropology. Above all, however, it has stood the test of time as a gripping, classic travel narrative by a woman whose sense of adventure and fascination with Africa transformed her whole life. This Penguin edition includes a fascinating introduction by Dr Toby Green examining Victorian attitudes to Africa, along with explanatory notes by Lynnette Turner. Mary Kingsley was born in north London in 1862, the daughter of the traveller and physician George Kingsley and his former housekeeper, Mary Bailey. Her education was scant: while her younger brother was sent away to school, she stayed at home. Later she lived in Cambridge, and cared for her bedridden mother. Following the deaths of her parents, Kingsley embarked on a voyage to West Africa in August 1893, with the object of studying native religion and law and collecting zoological specimens. In December 1894, she undertook a second trip to the region, during which she became the first woman to climb West Africa's highest mountain, Mount Cameroon. On returning home eleven months later, she wrote Travels in West Africa, which was published in 1897 and was followed by West African Studies in 1899. Kingsley made one final trip to Africa, enlisting as a volunteer nurse in South Africa during the Boer War. She had only been there for two months when she developed typhoid fever and died, on 3rd June 1900, before being buried at sea in accordance with her wishes. Lynnette Turner is Associate Dean of the Faculty of Arts and Sciences at Edge Hill University. Toby Green is Lecturer in Lusophone African History and Culture at Kings College London. His book The Rise of the Trans-Atlantic Slave Trade in Western Africa appeared in 2011.
Sklep: Libristo.pl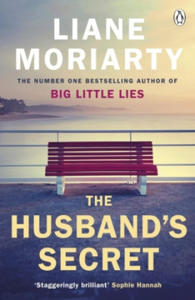 40,32 zł
Książki / Literatura obcojęzyczna
"The Husband's Secret is a staggeringly brilliant novel. It is literally unputdownable". (Sophie Hannah). At the heart of the top ten bestselling The Husband's Secret by Liane Moriarty is a letter that's not meant to be read...Mother of three and wife of John-Paul, Cecilia discovers an old envelope in the attic. Written in her husband's hand, it says: to be opened only in the event of my death. Curious, she opens it - and time stops. John-Paul's letter confesses to a terrible mistake which, if revealed, would wreck their family as well as the lives of others. Cecilia - betrayed, angry and distraught - wants to do the right thing, but right for who? If she protects her family by staying silent, the truth will worm through her heart. But if she reveals her husband's secret, she will hurt those she loves most...Perfect for fans of Jodi Picoult, or anyone who enjoyed One Moment, One Morning or The Midwife's Confession, The Husband's Secret by Liane Moriarty is about the things we know, the things we don't, and whether or not we ever get to choose. Above all, though, it's about how we must live with the consequences of our actions - whether we like it or not. Praise for Liane Moriarty: "Highly addictive". (She). "Gripping, acutely observed, thought-provoking and funny". (Marie Claire). "The writing is beautiful: sometimes funny, sometimes sad but always compelling". (Good Housekeeping). "Captivating". (Closer). Liane Moriarty is the author of five novels including Three Wishes, The Last Anniversary, What Alice Forgot and The Hypnotist's Love Story all of which were published successfully around the world and translated into seven languages. Writing as L.M. Moriarty, she is also the author of the Space Brigade series for children. Liane lives in Sydney with her husband, son and daughter. Liane's brand new novel Little Lies - an addictive story of secrets and scandal - publishes 31st July 2014. A sample chapter of Little Lies is included in this latest edition of The Husband's Secret.
Sklep: Libristo.pl 81,76 zł
Książki / Literatura obcojęzyczna
Grab this Magical book...Gather the kids (of all ages) Get out the scissors, glue and tape... Gear up the Internet...AND Get ready to Engage Your Whole Family in Designing Your Best Ever World Vacation with This Uniquely Interactive "Scrapbook of Anticipations" & "Keepsake Photo and Autograph Album" Why You Need This Book... To start the "Magic" early before you leave and to keep the Magic going after you return. The interactive concept of this book is for you and your kids to gather around a table with a computer nearby to access appropriate Web sites...assemble scissors, tape and glue...and have the time of your life planning and memorializing your adventure. Our concept is for the kids to become involved in the excitement of going to Walt World
Sklep: Libristo.pl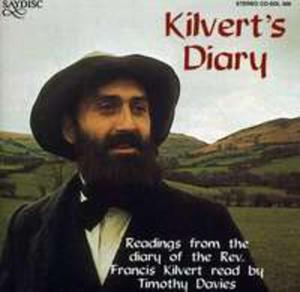 104,99 zł
Muzyka>Pop
1. Christening Party At Bettys 2. Whitney Confirmation Disaster 3. The Funeral Of Maria Kilvert 4. The Unfortunate Curate 5. The Jump The Broom' Wedding 6. The Eccentric Solitary 7. Mrs. Pring's Wedding 8. Squire Ashe & The Harmonium 9. Eliza Kilvert's Wedding 10. Mrs. Corfield (Sarah Of The Cwm) 11. Cure For Deafness (Clyro Feast Ball) 12. The Miller's Daughter Of Whitty's Mill 13. The Mad Woman Of Lower Cwmgwanon 14. Emma & The Bull 15. Bidding Farewell 16. The Man Who Stole Butter 17. Priscilla Price (Old Christmas Eve) 18. Death Of Little Davie 19. Ten Miles For A Kiss 20. Gipsy Lizzie 21. From My Bedroom Window 22. Little Carrie Britton 23. The Daisy Thomas Affair 24. Resignation (Change In Spirit) 25. Who Will One Day Long Hence? 26. Irish Mary 27. School Gift 28. Thinking Of Daisy 29. A Hungry Yearning 30. Pastoral Scene (Beauty, Life & Hope) 31. Expedition To Llanthony 32. Whitehall 33. Spirit Of Quiet & Gentle Melancholy 34. Black Mountain Landscape 35. Twyn-y-beddau Tumulus 36. Twyn-y-beddau Harper 37. Wandering The Ancient Paths & Stiles 38. Why Do I Keep This Voluminous Journal? 39. Train Journey (Wales Sweet Wales) 40. The Lanhill Experience 41. The Last Illness
Sklep: Gigant.pl
Sklepy zlokalizowane w miastach: Warszawa, Kraków, Łódź, Wrocław, Poznań, Gdańsk, Szczecin, Bydgoszcz, Lublin, Katowice
Szukaj w sklepach lub całym serwisie
2. Szukaj na wszystkich stronach serwisu
t1=0.044, t2=0, t3=0, t4=0, t=0.045